The book stories from 'non-reading' Baku
'It was earlier, in Soviet times, that the grass was greener, the water was wetter and the youth used to read books rather than just poke fingers on a smartphone'. Such kind of reprimanding could be oftentimes heard from representatives of older generation in Azerbaijan.
The youth, in turn, wonders, how a book, even the most exceptional one, could seriously change anything in a modern human's life and mindset.
How high (or low) is the 'reading coefficient' in the present-day Azerbaijan is a subject matter for a statistical study.
The extent of literature's influence on human minds is a subject matter for a psychological or social study.
Whereas we just have a couple of stories about books and people.
Ayda Hasanova and 'Pippi Longstocking'
"This ginger pest has spoiled my whole life, said Ayda Hasanova, referring to Pippi Longstocking, a character of the famous eponymous fairytale by the Swedish writer, Astrid Lindgren.
There is probably no need explaining what book is it, but here's a brief description just for the sake of formality:

Brief description:

Pippi is a red-haired, freckled girl, who lives alone in the 'Villa Villekulla' (Villa Chicken). She possesses extraordinary physical strength, a suitcase full of gold coins, as well as dauntless courage, kindness and vivid imagination. So, one will never get bored with her.

Having read the book, little Ayda actually made Pippi her idol, though, at her age, she had no idea what an idol meant.
"I liked that girl very much. She was so sincere and courageous, living by her own rules. And I firmly believed in everything she said: that you will never freeze up if 'your heart is hot and beating strongly', that kindness is far more important than the ability to behave well etc. I even partially took over her model of behavior and way of thinking.
Later, as I grew up, I've often regretted that, because in real life it's all absolutely different. But, the vexing thing is that even having realized that Pippi's 'covenants' are just a naive nonsense and they don't work in real life, I still believe in them.
Arzu Suleymanova and 'The Doomed City'
"A 'teach' at her students' party–that's already funny. Whereas the situation with a much younger guy making passes at her is akin to the beginning of a Hollywood melodrama. But Arzu wasn't going to become a character of such melodrama. Especially as the guy was not her style, he was too macho and didn't seem much intelligent.
"In order to get rid of him somehow, I decided to show the differences in our intellectual level and sarcastically asked him: 'So, what do young people read nowadays?' I asked and expected to hear something like: 'Well, I actually prefer watching movies.' But instead, the guy replied that he was reading 'The Doomed City' by the Strugatsky brothers. I was dumbfounded! It was that very book that blew my mind back in 1993! And it seemed to me all that time that I was the only one who knew about it.

Brief description:

'The Doomed City' is a novel by the Russian science fiction authors, Arkady and Boris Strugatsky. The novel is set in a City, which is located beyond the time and space. It is populated by the people from various epochs and countries, who are involved in a mysterious Experiment.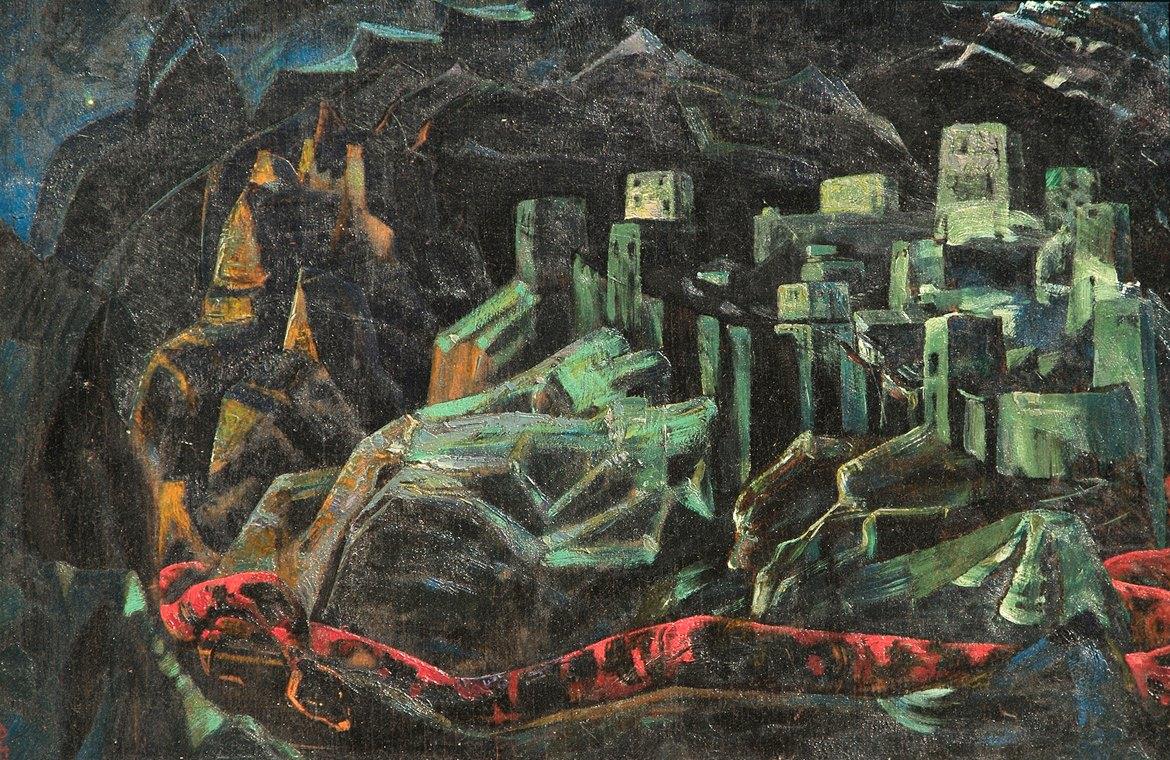 "To put it short, after a week I started dating that guy. Later we often discussed, how important it was for us that our literary and musical tastes concurred. I believe, 'soul mates' could be found among the fans of one's favorite books.
Anar Mirzoev and the 'Capital'
There is a saying in Azerbaijan: 'Stealing a book is not a crime'. It was probably invented by the people who were as greedy for books as Alan Mirzoev.
"I've been always 'stealing' book from my friends and relatives. Well, I've borrowed them to read, knowing in advance that I wouldn't return them back. They have never been offended, apparently out of respect for my 'thirst for knowledge.'
But once Anar 'robbed' almost a complete stranger- an owner of the apartment that he rented in Moscow for a month.
"It wasn't just an apartment, but rather a bookworm's dream. There were floor-to-ceiling wall bookshelves everywhere. I couldn't resist a temptation and stole two volumes of Lermontov, 'Caesar' by Alexander Dumas and 'Capital' by Marx. Actually, I have no idea, why on earth I needed that 'Capital'. Probably I liked the book cover.
Do you know, what the 'Capital' is? You will have to heart about it once again.

Brief description:

'Capital' (Das Kapital) is one of the major works by Karl Marx, a German philosopher and economist. The book is dedicated to the political economy and provides critical analysis of the capitalist system.
Leyla Ali and 'When Nietzsche Wept'
A lengthy period, commonly referred to as a 'streak of bad luck', occurred a few years ago in the life of Leyla Ali, an artist-illustrator.
"The circumstances were such that for many months I was virtually incarcerated in a confined space, almost with no Internet access, far away from my friends and next of kin, among the strangers. That reality was almost unbearable and the future was vague and scaring. To put it short, those were the ideal conditions for going crazy.
However, Leyla didn't eventually go crazy. And that was largely due to a book that her friend had sent her. It was 'When Nietzsche Wept' by Irvin D. Yalom, an American psychotherapist.

Brief description:

The developments in 'When Nietzsche Wept' novel unfold against the background of intellectual brewing of 19th century Vienna, just ahead of emergence of psychoanalysis. Much-feared Friedrich Nietzsche himself turns to Joseph Breuer, a well-known doctor, requesting to help him overcome hysteria. The novel characters are mostly real, whereas facts and fiction are closely interwoven with each other.

"Yalom describes psychological moments in a very interesting manner, fascinating a reader, urging him/her to plunge into this story. After all, it's so interesting, what the psychiatrist will eventually reveal and what's there in their heads. Meanwhile, you forget about things that are in your own head, taking your mind off the problems at least for a while. And that was very important for me at that moment.
Davud Melikov and 'The Journeys of Socrates'
Three years ago, Davud Melikov, an IT specialist, felt heavy-hearted, to say the least of it. Everything around the young man caused the outburst of rage in him. He certainly had to suppress that rage, but sometimes it managed to break free.
"Thanks God that possession of firearms is banned in Azerbaijan. Nobody knows, how it all would have ended if I have had a gun. Everyone and everything was driving me mad, be it the clients at work, some household problems, crowding in transport etc. And if that resulted in a conflict, a bloody massacre was just miraculously avoided.
And it was so until the moment, when Davud chanced to come across the novel entitled 'The Journeys of Socrates', by Dan Millman.

Brief description:

'The Journeys of Socrates' is a biographic (or allegedly biographic) novel that is set in 19th century Russia. The main character of the novel is a young student of Neva military academy, who had gone through the path of hatred and revenge and finally became the grand Master and Peaceful Warrior.

"The book is harsh and even cruel at times. There is a lot of violence and despair. But it is read in a single breath. And my attitude to life was changing with each page I read. Gradually I have fully overcome the aggression and have finally become… no, certainly not the master…but rather an indifferent person. You can't even imagine, how easier my life has become afterwards.