State Security Service of Georgia: Russian occupation is the main danger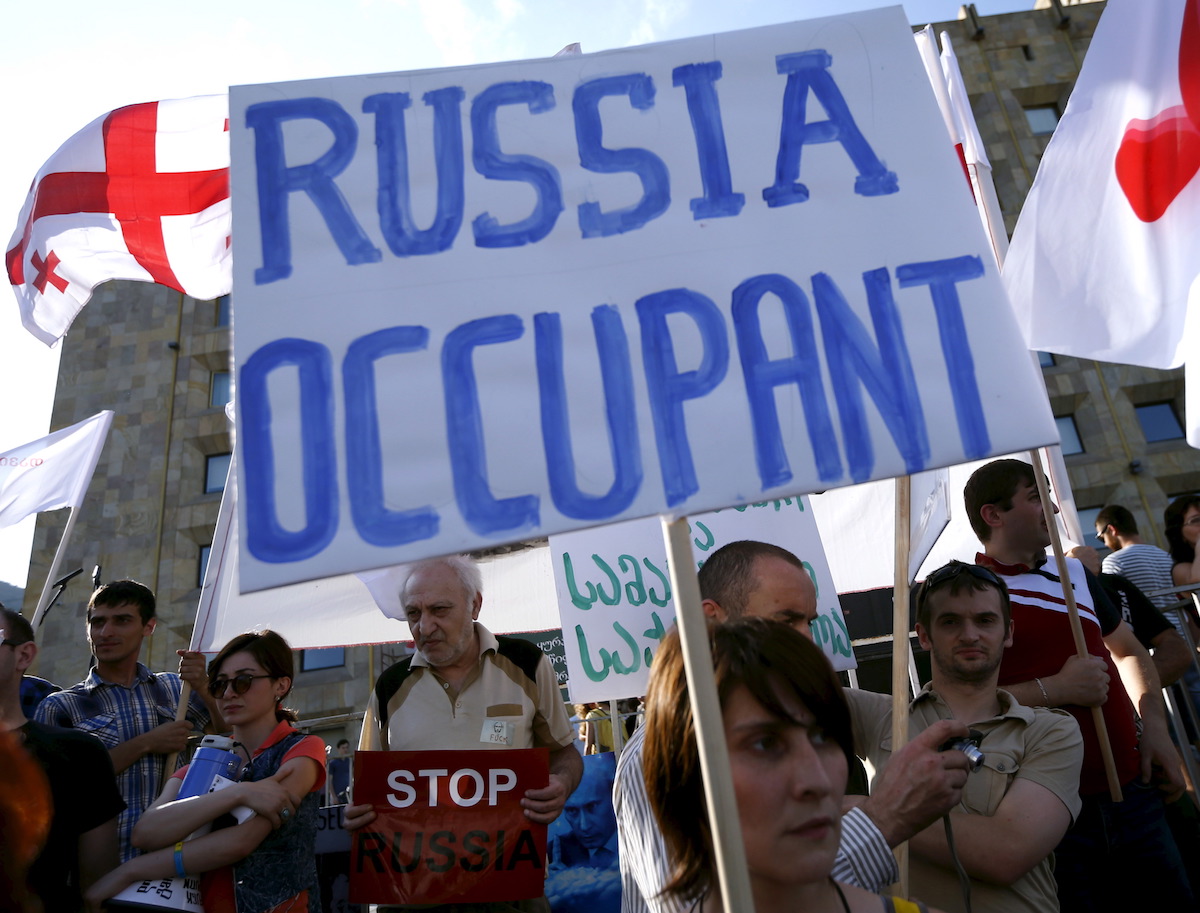 The State Security Service of Georgia (SSSG) has said in its annual report that the main danger for Georgia's sovereignty remains the occupation of Georgian territories and the stationing of Russian armed forces in the occupied regions.
The report further states that Russia continues the informal annexation of Abkhazia and South Ossetia and its purposeful isolation of these regions, all the while increasing its military presence, violating human rights, illegally detaining people and violating the rights of local residents on ethnic grounds – the main victim of which is the Georgian population in the area. This, the report says, is the main challenge for the SSSG.
The report lists concrete examples of actions recently taken by Russia in these regions.
•  In 2017, the Ministries of Internal Affairs of Russia and Abkhazia created a joint Information-Coordination Centre;
•  On 1 November 2017, a so-called customs point was opened in Sukhumi which is subject to the laws of the Russian Federal Customs Service;
• Several units of the armed forces of South Ossetia were incorporated into the command structure of the Russian Federation's Ministry of Defence;
• On 9 April 2017, South Ossetia held a referendum which called for the Tskhinvali region to be renamed as 'The Republic of South Ossetia – Alania', after a similar entity in the Russian Federation, 'North Ossetia – Alania', which the report says 'leads towards the strengthening of the integration process with Russia and of course with the aim of completely ripping the region away from Georgia';
• The strong financial dependence of the occupied territories on the Russian budget: "In 2017, financial aid from Russia was approximately 48% of the so-called state budget of Abkhazia (88 million US dollars), and 121 million US dollars in Russian aid for the 'budget' of Tskhinvali which provided 90 per cent of state income," says the report.
The SSSG believes that these concrete steps undertaken by Russia are aimed at the gradual abolition of Sukhumi and Tskhinvali's so-called sovereignty on an institutional level and the introduction of 'ally agreements'.
"It is obvious that the strategic aim of Moscow is to wield complete and utter control over the de-facto ministries of these territories (the so-called 'state border agencies', 'the customs service', 'law-enforcement agencies' and 'military structures' and so on," reads the report.
The report also said that conditions in Sukhumi and Tskhinvali are conducive to carrying out illegal financial operations which are effectively controlled by Russia. According to a document prepared by the SSSG, by using Russian banks in Tskhinvali, Moscow is doing illegal financial operations with the occupied territories of Ukraine – Luhansk and Donetsk.