69-storey skyscraper and other high-rise buildings in Tbilisi - opposition protests
Skyscrapers in Tbilisi
The opposition United National Movement party has filed a complaint with the prosecutor's office against the decision of the Tbilisi City Council to support skyscraper construction projects in the Georgian capital.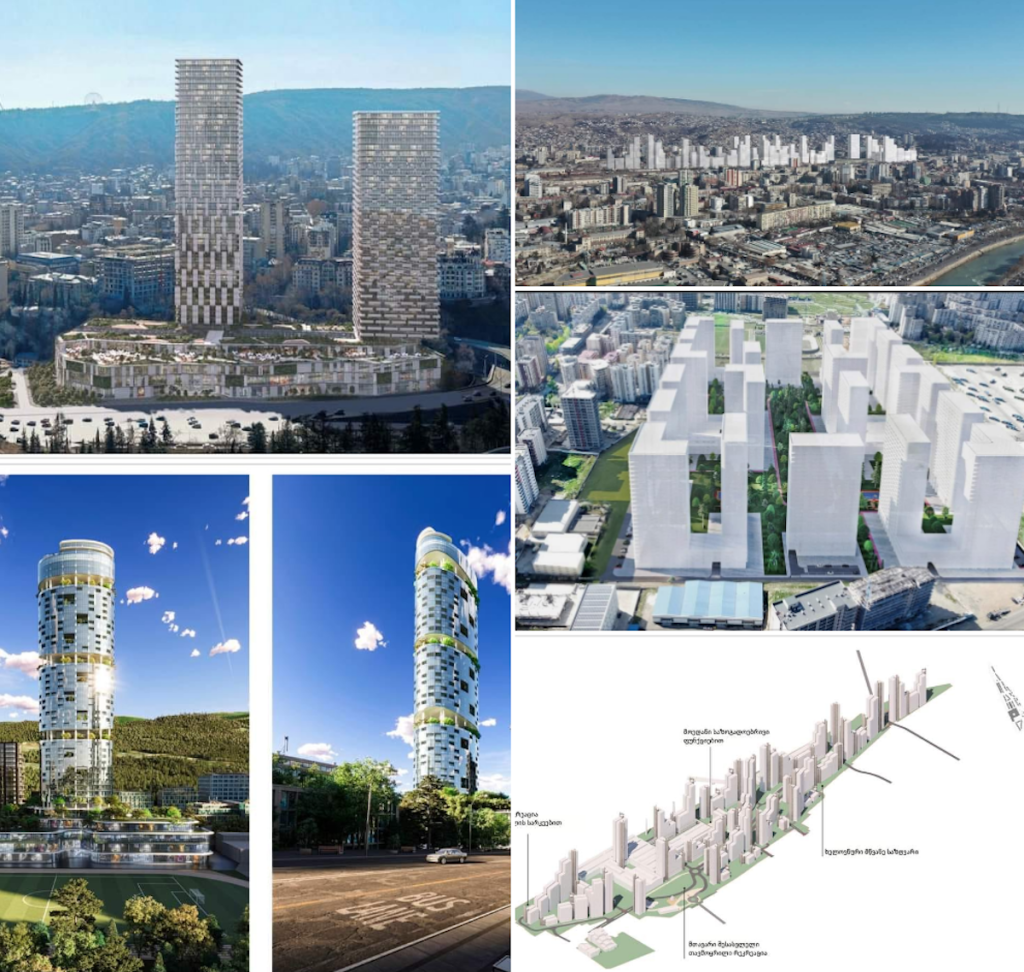 Party representatives claim that the voting on this issue at the 25 August session of the City Council was in violation of the law.
"In order to protect the interests of several billionaires, deputies of the ruling Georgian Dream violated the law and voted not only from their own but also from the remotes of other deputies who were not in the hall at the time. […] This is not just a violation of rules, it is a violation of Article 341 of the Criminal Code, which implies official fraud," Giorgi Oniani, a National Movement member of the Tbilisi City Council, says.
Opposition members of the City Council in a statement submitted to the Georgian Prosecutor's Office demand an investigation.
Tbilisi Council Chairman Giorgi Tkemaladze denied the accusations and said there were no violations in the voting procedure.
The support of the Tbilisi City Council does not mean that the projects are automatically granted construction permits.
The investor still has to obtain a final construction permit from the City Hall, which is expected to request amendments to the projects.
---
---
Where will the skyscrapers be and who will own them?
Skyscraper projects are part of the development plans for the Laguna Vere, Vake, Digomi and Nadzaladevi districts of Tbilisi.
One of the main objects of opposition criticism has been the project of a 52-storey skyscraper planned in the neighbourhood of the central Laguna Vere district. In early August it became known that the area was bought by a company owned by Marika Verulashvili, Mikheil Saakashvili's press secretary during his presidency and was previously a member of the National Movement party founded by him.
Another contested project is a 69-storey residential complex in the elite neighbourhood of Vake. The investor is Noshrevan Namoradzei, who is related to the family of Gochi Enukidze and Nino Tsilosani, MPs from the ruling party.