Sexual education in Georgia: who is against having it included in the school curricula
Georgia is absent from the list of countries which has sex education as part of the National Curriculum. Students learn about the reproductive system from biology textbooks; however, nobody is speaking to them about safe sex, contraception and human sexuality. Sexual education in Georgia: who is against having it included in the school curricula?
The Ministry of Education and Science does have certain changes underway. While the Ministry has yet to formulate an explicit standpoint towards sex education, a new subject called Society and I­­ is being introduced in 2018 which will cover sex education, gender, equality, and other related topics.
Even though a textbook for this subject is still non-existent, the idea has already gained opponents.
What do Georgian adolescents know about their biology, and who and why is against voicing the 'sex' word in secondary schools?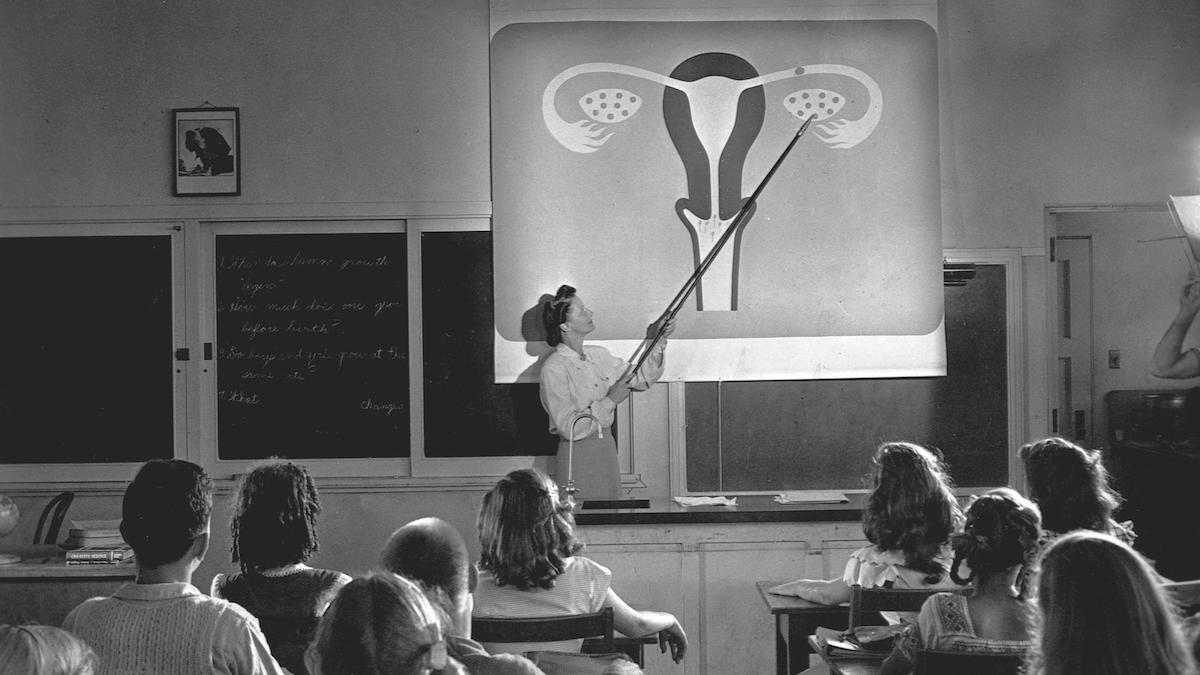 15-year-old Nino takes out a red-cover Biology textbook from her bag and stops at a chapter in the middle where illustrations of male and female sex organs are located. The title of the chapter is 'The Reproductive System'. A top right-hand side corner of the page has been folded over, with a caption 'To Be Read!' written on it.
"This chapter was only assigned for reading at home. We did not discuss it in class. Perhaps our Biology teacher thought that it would be awkward to talk about," explained Nino on where the caption came from.
The only two textbooks covering sex education-related topics that have been officially approved by the Ministry of Education and Science are 8th grade biology textbooks. Sex education takes up only six pages out of the total of 174 pages of one of these two books.
According to Nino, the teacher made them skip that very chapter.
Not a single chapter is dedicated to sex education after the 8th grade: 9th-12th grade biology textbooks discusses sex education from a strictly biological, reproductive point of view.
Nino's mother, 39-year-old Maka reminisces on an episode from her childhood:
"I was in eight grade when my classmate got pregnant. When we asked her about how it happened, she told us that she simply put on her boyfriend's pants and accidentally got pregnant. A lot of us believed this story back then. Upon learning about our classmate's pregnancy, our form master warned us that the same would happen to all girls holding hands with boys in the streets at night. We knew nothing about sex back then and were unable to ask anyone questions either," states Maka.
Maka wants her child to know more about the human body and ways in which one can prevent the contraction of viruses and an unintended pregnancy. However, she often fails to have this conversation with her child – the latter shies away, claiming to already know everything.
"While lack of information was a major issue in my childhood, now it is the opposite – kids can now obtain ample information on the topic, including the most absurd versions as well. This is a sensitive topic for teenagers which is why I prefer to have a qualified and reliable specialist speak to my child without her seeking information on some obscure websites," says Maka.
Where and how is sex education taught?
Sex education covers human sexuality, anatomy, reproduction, sexual maturity, reproductive health and rights, safe sex practice, contraceptive aids, sexually transmitted diseases and other similar topics.
Sex education is a mandatory subject in most European countries. In countries where sex education is part of the school curriculum and students are informed about the consequences of unplanned and/or unprotected sexual intercourse, a significant decline in early marriage, pregnancy, abortion and sexually transmitted disease levels have been observed. The most progressive country in this regard is Sweden – sex education became an official component of the school curriculum as early as the 1950s.
In the Netherlands, kids are spoken to about human biology and sex education as early as in kindergarten. The adolescent pregnancy rate there is one of the lowest worldwide.
Sex education in the United States is taught in two main forms: abstinence-only [Abstinence-Only-Until-Marriage (AOUM)] which is based on the idea of abstinence from sex until marriage, and comprehensive sex education which does cover abstinence from sex until marriage as a positive example but simultaneously teaches students about available contraception methods.
Numerous studies conducted on the topic of abstinence-only programs have indicated that American adolescents are significantly behind their European counterparts when it comes to being informed about reproduction and safe sex. Nevertheless, conservative Americans continue to support the system – the Donald Trump Administration gave millions of dollars for the program in 2016 in spite of negative feedback from medical professionals.
In Poland where the Catholic Church prevails, it has been impossible to make sex education mandatory and parents get to decide whether or not their kids will attend the class.
Even though global evidence and specific numbers demonstrate otherwise, a major argument by sex education opponents in Georgia is that it will 'corrupt' adolescents and lead them to become sexually active at an early age.
In 2015, 1 449 minors gave birth in Georgia, while 183 girls left school due to marriage. The youngest of them was 13 years old.
In 2016, 30 000 official abortions were performed in Georgia, while only 22 thousand abortions had been registered back in 2008.
An increase in sexually transmitted diseases and Human Immunodeficiency Virus [causing AIDS] rates is also apparent: from 2008 to 2016, the number of new cases of the virus rose from 1851 to 5877.
In Georgia, girls continue to have hymen reconstruction surgery. This procedure is called hymenoplasty and is a common service offered by at least four clinics in Tbilisi.
According to the National Center for Disease Control and Public Health of Georgia, official rates of hymenoplasty are not as high, but they have continued to rise over the course of the past 3 years. In 2015, 18 such surgeries were conducted, 20 in 2016 and 22 in the first half of 2017.
"Warning bells"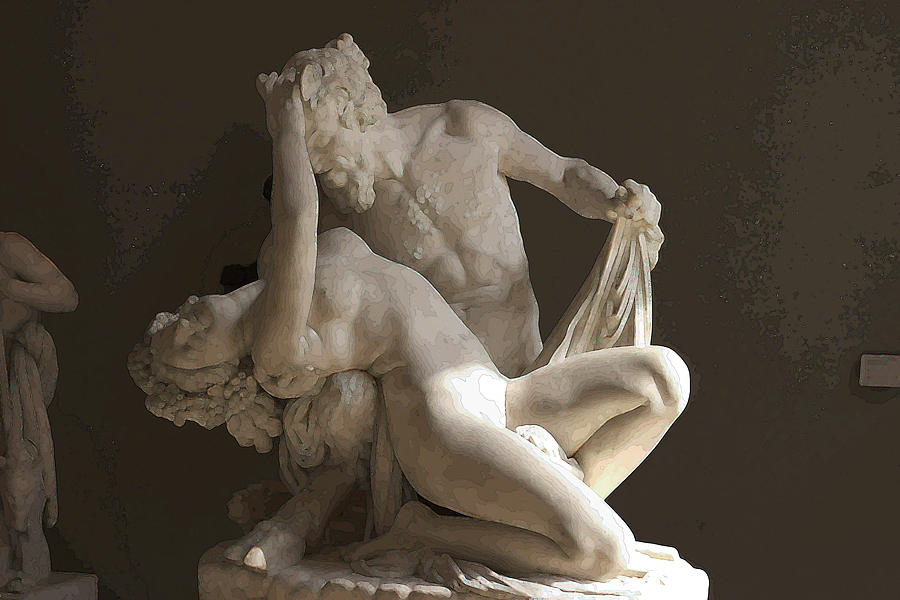 The Ministry of Education has not yet attempted to make sex education mandatory in Georgia, but even the tiniest hints about speaking to kids about sexuality in schools have lead to great tension among the public.
It became known in as early as summer 2015 that the Ministry of Education and Science of Georgia was planning to introduce the 'Society and I' subject for the 2016-2017 academic year.
The subject aimed to raise public awareness among adolescents. Kids would be spoken to about domestic violence, gender, tolerance, healthy lifestyle and personal hygiene in class.
A standard for the subject (a plan to be taken into consideration by the author of the textbook) was developed. However, the project was placed on hold – clerics were the first to go against the subject, followed by prominent members of the society addressing the Ministry in writing.
The letter titled "Warning Bells" read as follows: "The Ministry of Education aims to exercise a massive attack on our children as instructed by the European Union. The new mandatory subjects Society and I and My Georgia intend to corrupt and poison children aged 7-13 with obscene and horrific sodomite values in addition to supporting degradation and confusion of their religious and national consciousness."
The letter was co-signed by famous directors, singers, composers, athletes, scientists and members of the business elite.
Tamar Sanikidze, Minister of Education at the time, responded to the letter stating that society had been misinformed and that the final version of the textbook was not yet developed.
"We are consulting with the Patriarchate," she stated at the time.
Alekandre Jejelava, who replaced Sanikidze afterwards also had to justify himself numerous times about Society and I. Following one of the demonstrations against the subject, Jejelava stated that clerics had "given consent".
"Something deemed unacceptable by our society may become part of the curriculum," stated he.
Eventually, after the protests, words such as 'gender' and 'minority' disappeared from the preliminary version of the standard Society and I curriculum which had become available via the Ministry's official website.
How did such intervention from clerics and celebrities affect the process of integration of the subject?
"It might have had a certain effect – I cannot say for a fact," states Guguli Maghradze, Chairman of the Education, Science and Culture Committee of the Parliament of Georgia and a member of the Georgian Dream party. "It seems as if there is fear of giving students too much information, about overdoing it… but state policy is state policy and it must not be based on specific people's statements or protests," she stated in an interview with JAMnews.
The Public Defender's report serves as further proof of fear towards sex education among the Georgian public. In the report on the topic of early marriage, representatives of non-governmental organizations summarize problems encountered when putting together a small project related to sex education for students. Such studies are conducted not only by the Church, but by school management and parents as well – particularly in rural areas:
"We had a project titled 'Aesthetic Lifestyle for Young People', which featured a reproductologist, a gynaecologist and a therapist. We wanted to show a special video to senior class boys and approached a form master and headmaster for permission. They had no problem with the idea, but most parents refused to allow their children to participate in the project."
"Our organization prepared a project titled 'Informing Children about Reproductive Health' and were conducting studies for girls and boys separately. One of the headmasters was extremely reluctant."
The Ombudsman characterizes early marriage as an acute issue for Georgia in his report, and considers lack of education and information as the major sources of the problem. The Ombudsman considers the implementation of sex education classes in schools as one of the means of solving the problem: "Open classes/seminars on the topic of reproductive and sexual health and rights shall be facilitated in schools and must involve specialized professionals," he stated in the recommendations section of the report.
Despite facing reluctance, the idea of teaching the subject still persists. Society and I is already a part of the new 2018-2024 curriculum approved by the Ministry, and is planned to be taught in 3rd, 4th, 5th and 6th grades.
Guguli Maghradze states that: "The Education, Science and Culture Committee is extremely progressive and will support all initiatives with regards to this topic."
Maghradze considers sex education to be a school's responsibility rather than that of a parent 'who may also be in need of such education and up-to-date information on the topic'.
"The school must cross a fateful bridge. Perhaps [sex education] does not even have to be a separate class and may be integrated with another subject in the form of a variety of components," states Maghradze. "If we decide that it must be taught as a separate subject, we should also train teachers accordingly. Children should be able to trust such teachers, with the latter being able to communicate well with kids and to discuss these topics openly and freely. This is a rather complex issue," she stated.
Information vacuum
"We girls look for information on the internet. As for boys, I definitely have no idea," says 14-year-old Ana, who has been identified in this article by her actual name, but her surname and private school name shall remain unidentified as per her mother's request.
"I remember how boys in our class became interested in learning about menstruation and asked us, girls, what it was and how often it happened. Some already knew – mostly boys who have sisters," reminisces Nino.
As we learn from the Public Defender's report, Georgian adolescents have numerous questions about HIV, other sexually transmitted diseases, contraceptives, menstruation and other related phenomena.
Georgian internet resources also fail to fill the information gap among adolescents. No reliable, competent and adolescent-friendly resource such as Brook.org.uk which is available in English is available in Georgian. If a Georgian adolescent is seeking information in Georgian, he/she will certainly not be able to find anything that has been checked and explained in simple language.
Mariam Chachia is the mother of a 14-year-old girl and has been observing the educational processes closely. She claims that the 'sex' word continues to be a taboo in Georgia.
"Even adults refrain from using this word. And teaching adolescents how to use the word freely must be of utmost importance, and, in my opinion, should commence in 6th-7th grades," says Mariam. "Children must be taught that sex is not merely a means of reproduction, but rather an extremely important component of their physical and emotional relationship with a partner."