Secretary of Ukrainian Security Council: Russia bringing troops into Crimea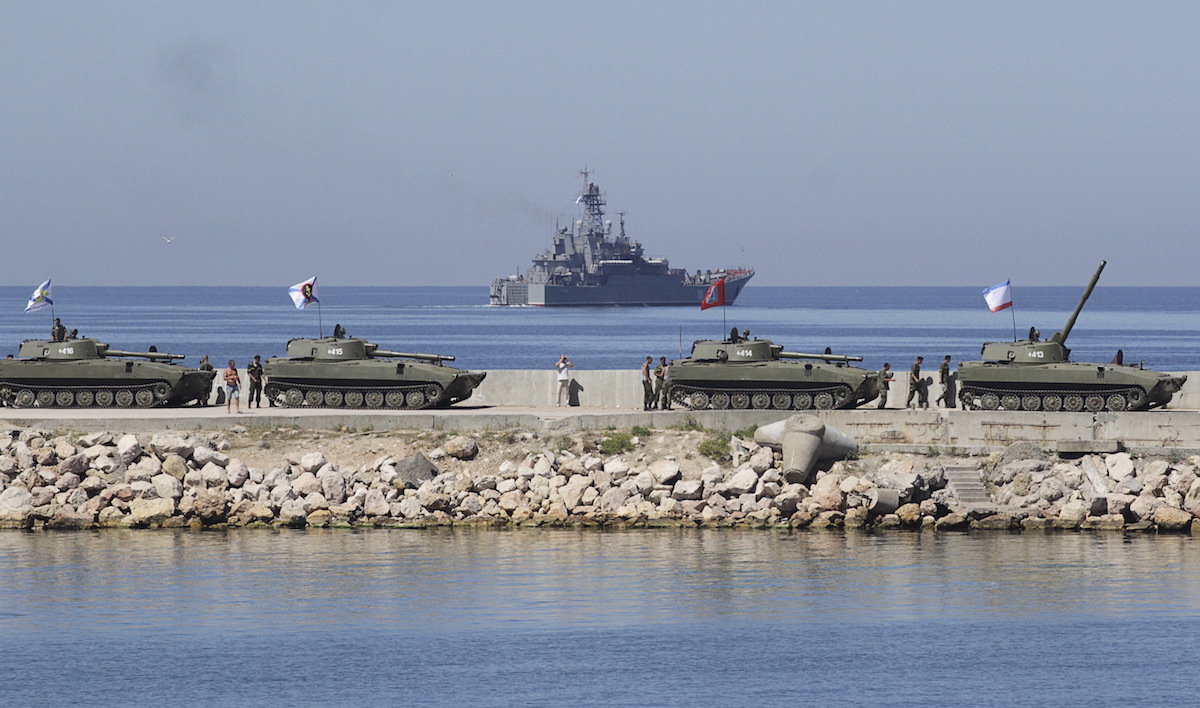 Sourced from Hromadske.
The secretary of Ukraine's National Security Council and Defence, Aleksandr Turchinov, said at the 11th Security Forum held in Kiev that Russia is pouring military equipment into Crimea, attempting to turn the peninsula into a military base.
"There are powerful C-400 type anti-aircraft missile systems located on the peninsula, which can down an airplane anywhere in the country … This is proof that the Russian aggressor is preparing something in the Crimea – and not just to defend its presence there…" he said.
He claims that there are 30 thousand Russian troops in Crimea.
"The military capabilities [in Crimea] are very powerful. The 22nd Army Corps, in addition to other units of the Black Sea Fleet and divisions of the Russian Armed Forces make for over 30 000 people," Turchinov stated.
Turchinov also reported that next week the National Security and Defense Council of Ukraine will consider imposing sanctions similar to that of the US against Russia.