Tbilisi stepping up its fight against street traders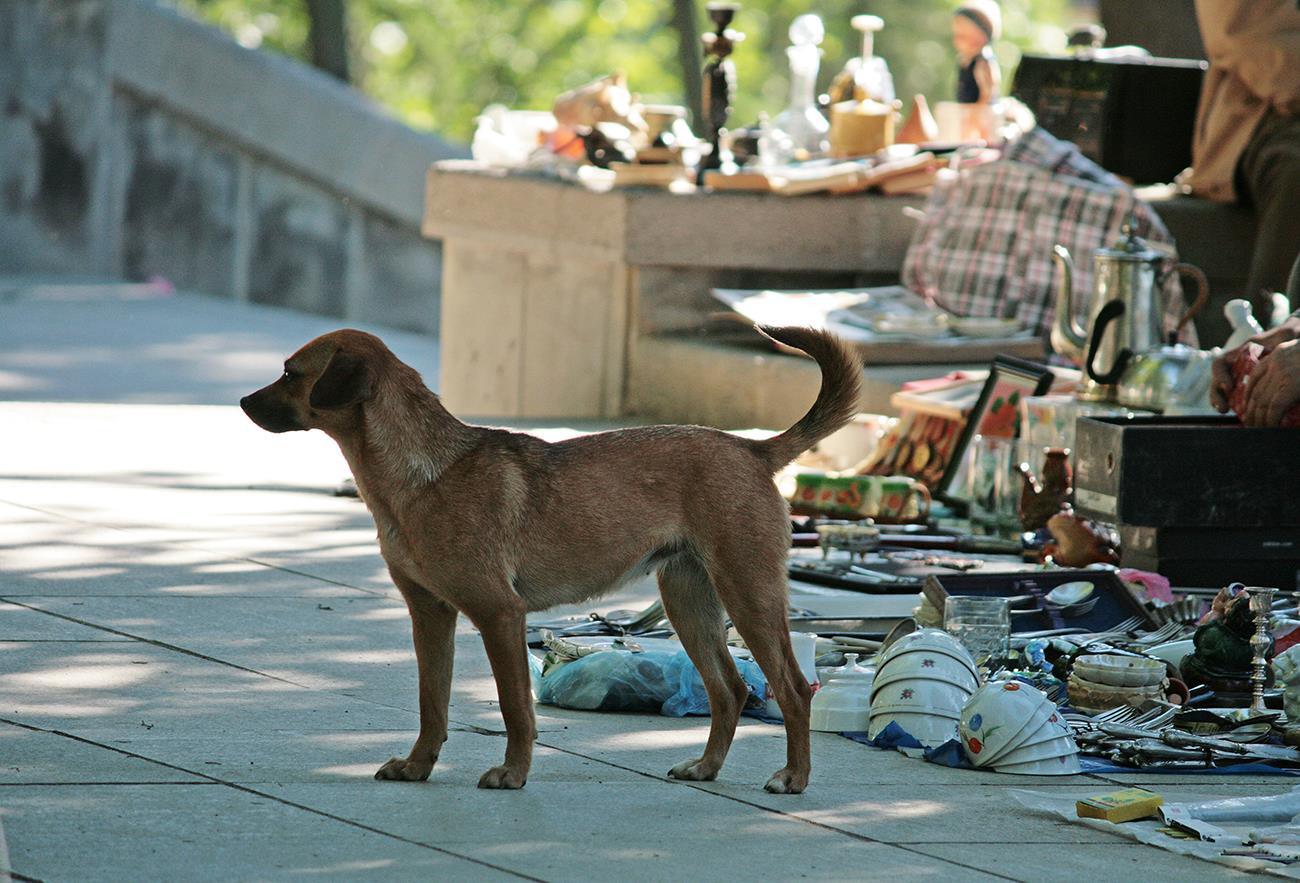 Photo: Diana Petriashvili
Tbilisi has been seeing another round of confrontation; on the one hand its street traders, and on the other its authorities, police and many of its residents.
On 19 March, City Hall ordered all illegal stalls on Agmashenebeli Avenue, an area in the heart of the capital, to be dismantled, triggering a days-long frenzy of street protests by traders.
The makeshift stalls have now been taken down, and City Hall admonished the traders to stop protesting and move to authorized marketplaces. To make the move easier for them, a decision has been made to exempt them from paying taxes for the next six months.
"Street trade is not coming back, ever," said Zurab Chikviladze, Head of Administration of Tbilisi's Chugureti District.
If what he said is true, then streets traders are well on their way to becoming a dying breed. Let us have a closer look at them, and at the Tbilisi residents who want them gone.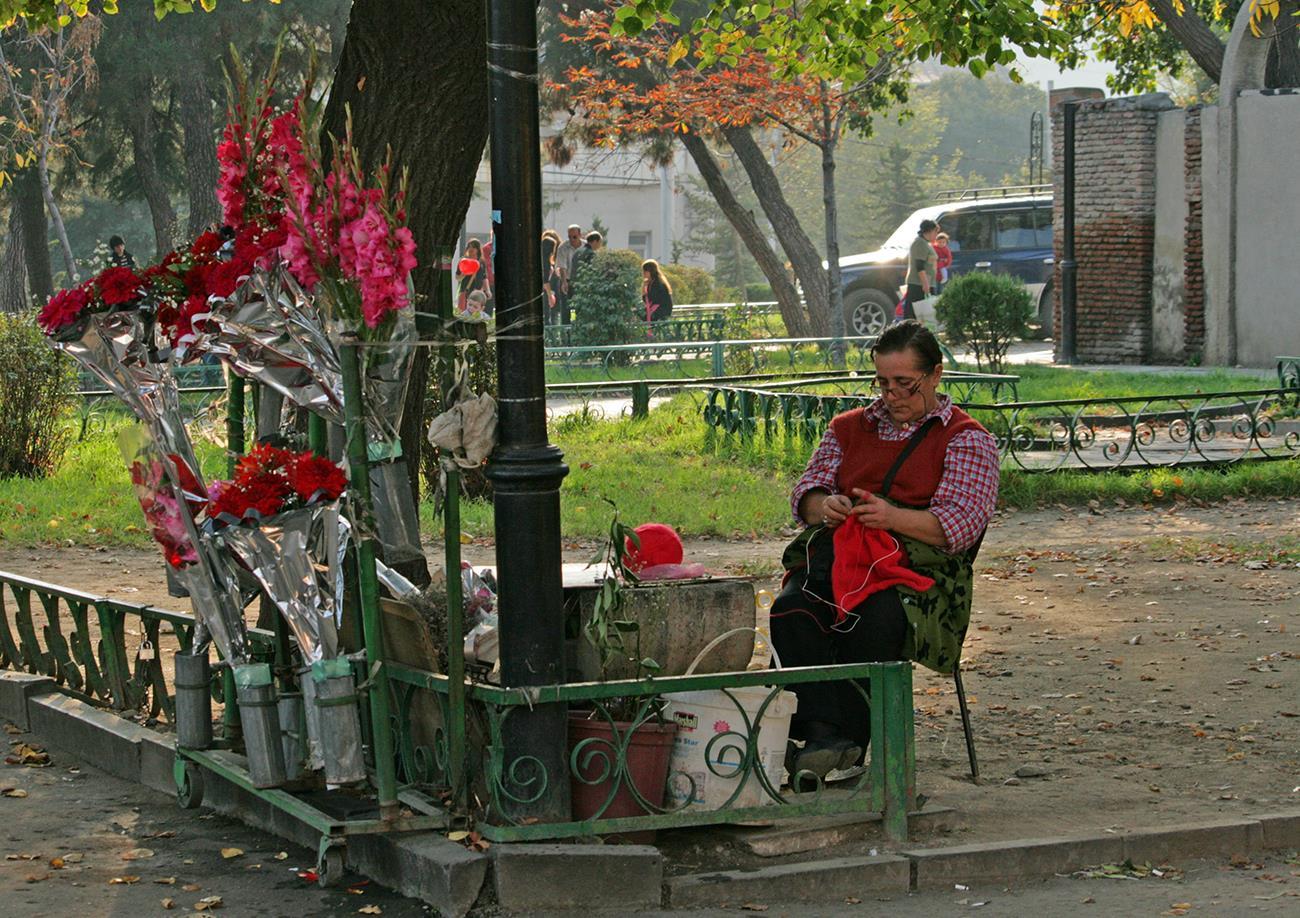 Street trade is closing in on Tbilisi. New marketplaces seem to appear out of thin air. Where a bus stopped to drop off or pick up its passengers yesterday, a granny selling bubble-gum and cigarettes has set up shop today, only to be replaced tomorrow by a potato farmer from Akhalkalaki, or a herb seller from Gardabani, or a gypsy sporting a fortune-telling parrot.
Street trade at unsanctioned places is an administrative offence in Georgia. The penalties include a fine of 500 lari [around 200 USD] and the demolition of the owners vending stall, if the offender has one.
However, an average street trader doesn't usually have a stall. Neither do they have money to pay the fine, which is why any attempt to enforce the sanction invariably turns into a hullabaloo with lots of yelling and cursing from those on the receiving end of the sanction.
Tbilisi's unsanctioned vendors are a watchful and spry lot, always keeping their eyes peeled for the police, ever ready to bundle up whatever it is they are selling and scuttle out of the approaching police's sight, away from the prospect of being fined.
Last year, approximately 50,000 people traded at sanctioned marketplaces throughout Georgia, with illegal traders numbering about ten times as many.
In order to better figure out how many people are actually out there engaged in unsanctioned trade, one should consider the following statistics:
Out of Georgia's entire population of just under 4 million, only about 1 700 000 people have jobs, and more than half of them are self-employed.
Most of the latter are the petty traders you see at bazaars, in underground passages or at bus stops. They are those who take off running upon seeing the police, hide in backstreets and can never be sure that a spot they've worked at today will be available for them tomorrow.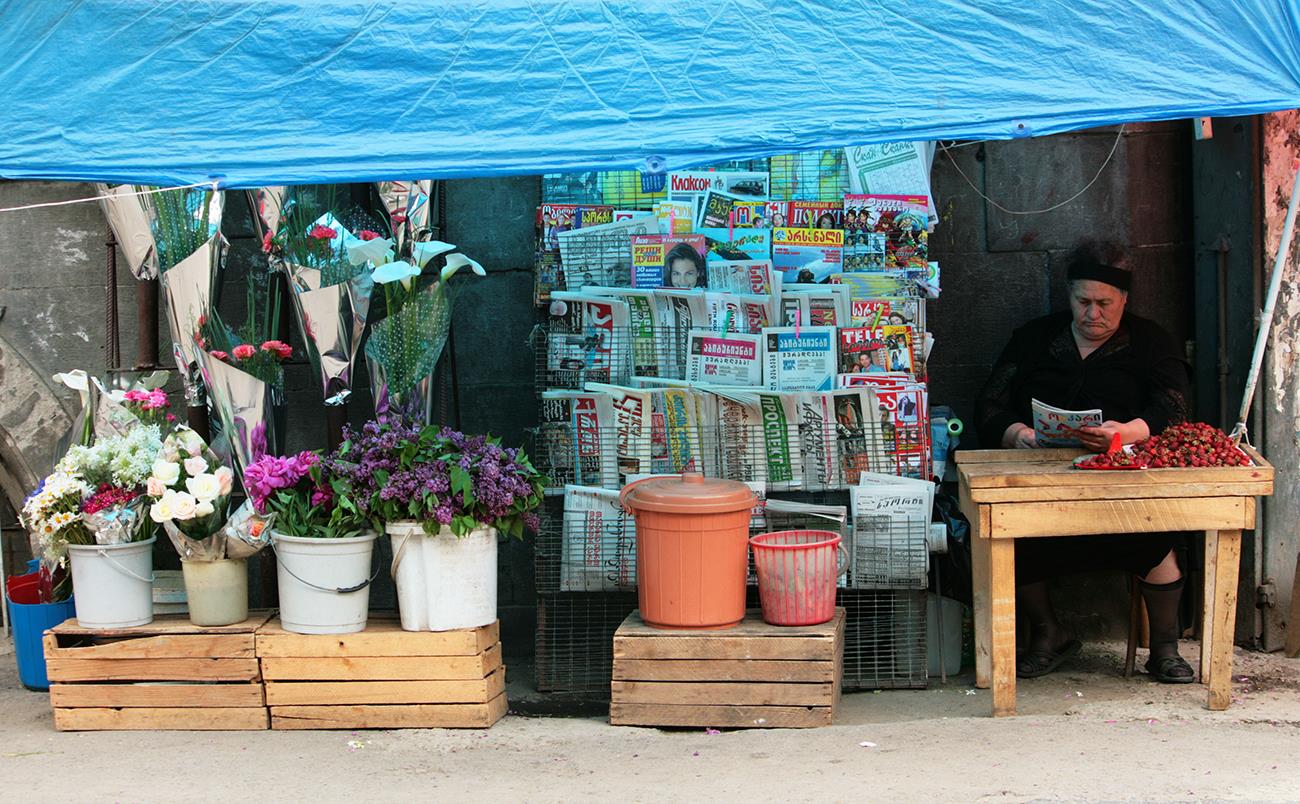 Street traders are a default target for manipulation by all political forces. They are one of the population's neediest social groups, and, come election time, politicians fall over each other lavishing promise of improved well-being on them.
While supporters of legalizing street trade are quite numerous (mostly being the traders themselves and their families), the majority of Tbilisi's residents want the unsanctioned markets closed down.
They say the markets are filthy, traders cheat customers by using faulty weights, and that the risk of buying stale or expired products high.
Now and then, allegations have found their way into Georgian media about a corrupt arrangements being in place, in which the unsanctioned vendors are made to regularly shell out a certain sum of money to God knows who, buying themselves the connivance for continuing to engage in the illegal trade.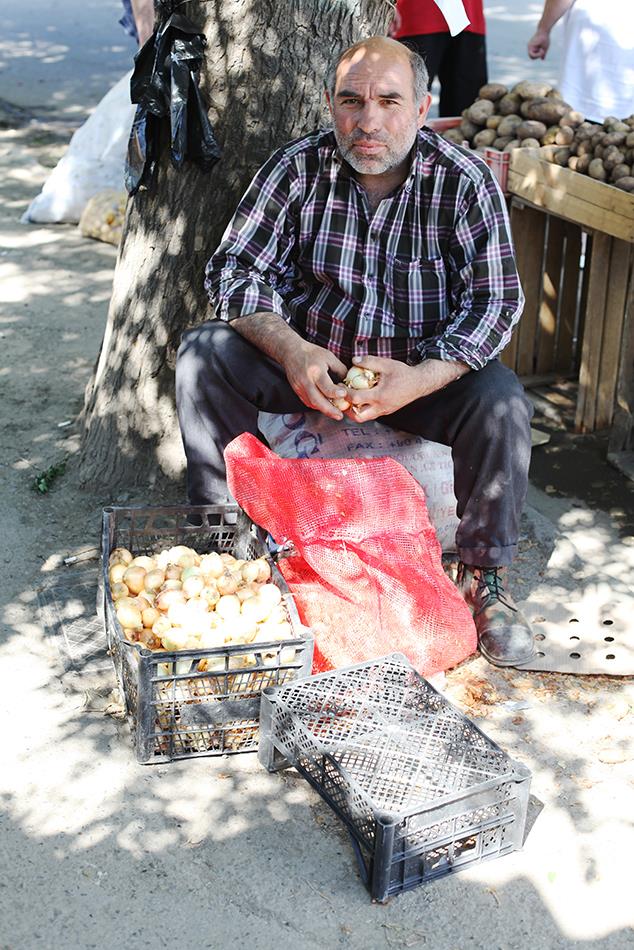 Unsanctioned trade can make for quite a spectacular sight.
In Georgia's mountainous province of Javakheti, it is not uncommon to see a battered vehicle shuttling from one village to another, exchanging cheap clothing and accessories (most often, underwear and hosery) for food (cheese, eggs, and tomatoes).
If, for a change, the shuttlers want money instead of food for their goods, they arrive in a village when they know pensions have been paid out to villagers.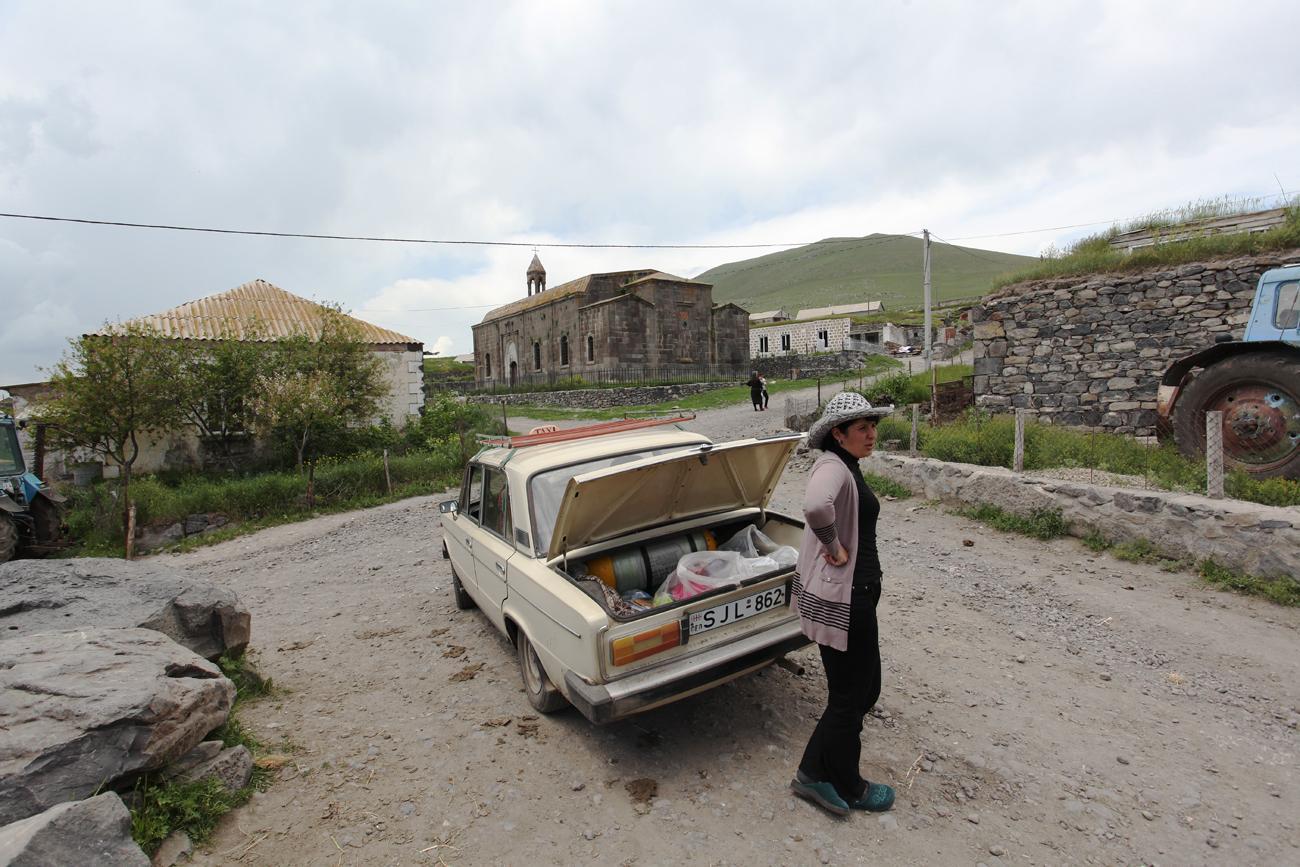 But for most villagers, a pension is the only income they have, which is why they try to use it only when or where they cannot pay with foods – for example, when buying fuel for their car, a bus ticket or a visit to the doctors.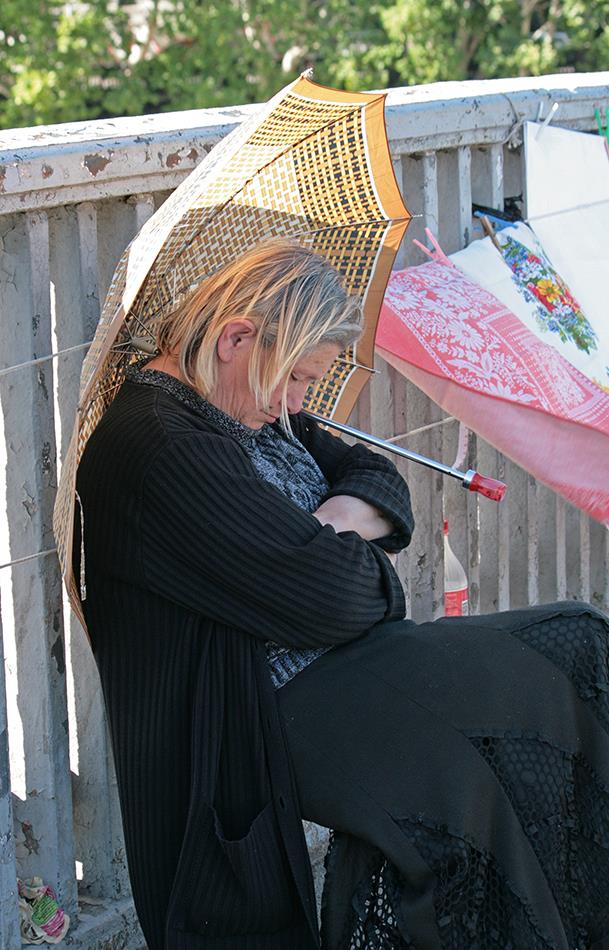 In towns and cities, online trade is catching on as well. It, too, is unsanctioned, just like the trade around bus stops, with an ever increasing number of social networking profiles touting 'cheap children's footwear', 'custom-made dresses' and whatnot.
On the Georgian Facebook, such buy-and-sell groups are among the most popular. Just like any Caucasian bazaar, they are where you come not only to buy or sell something, but also to socialize – to talk, joke, argue, beg to differ and agree to disagree.