Safety measures and feeling unsafe
Three buildings in Tbilisi – presidential residence in Avlabar, City Council building in the Freedom Square and Rustavi 2 TV building, were lit up in France's national flag colors in token of solidarity with the French people.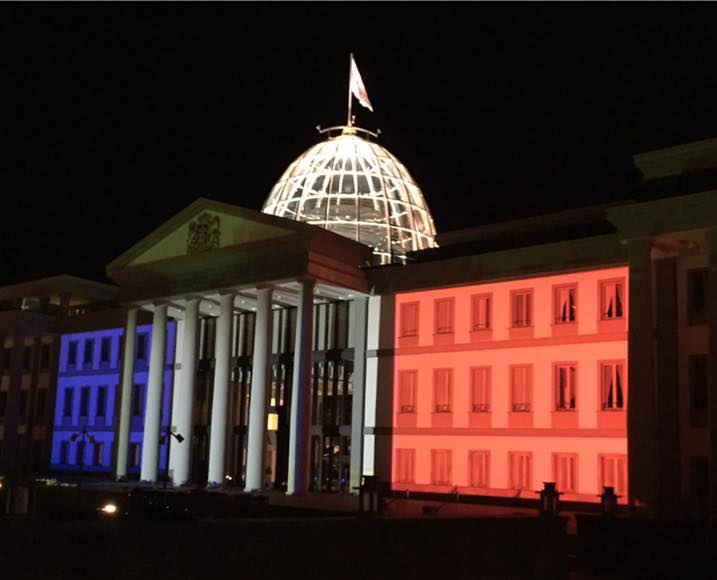 Presidential residence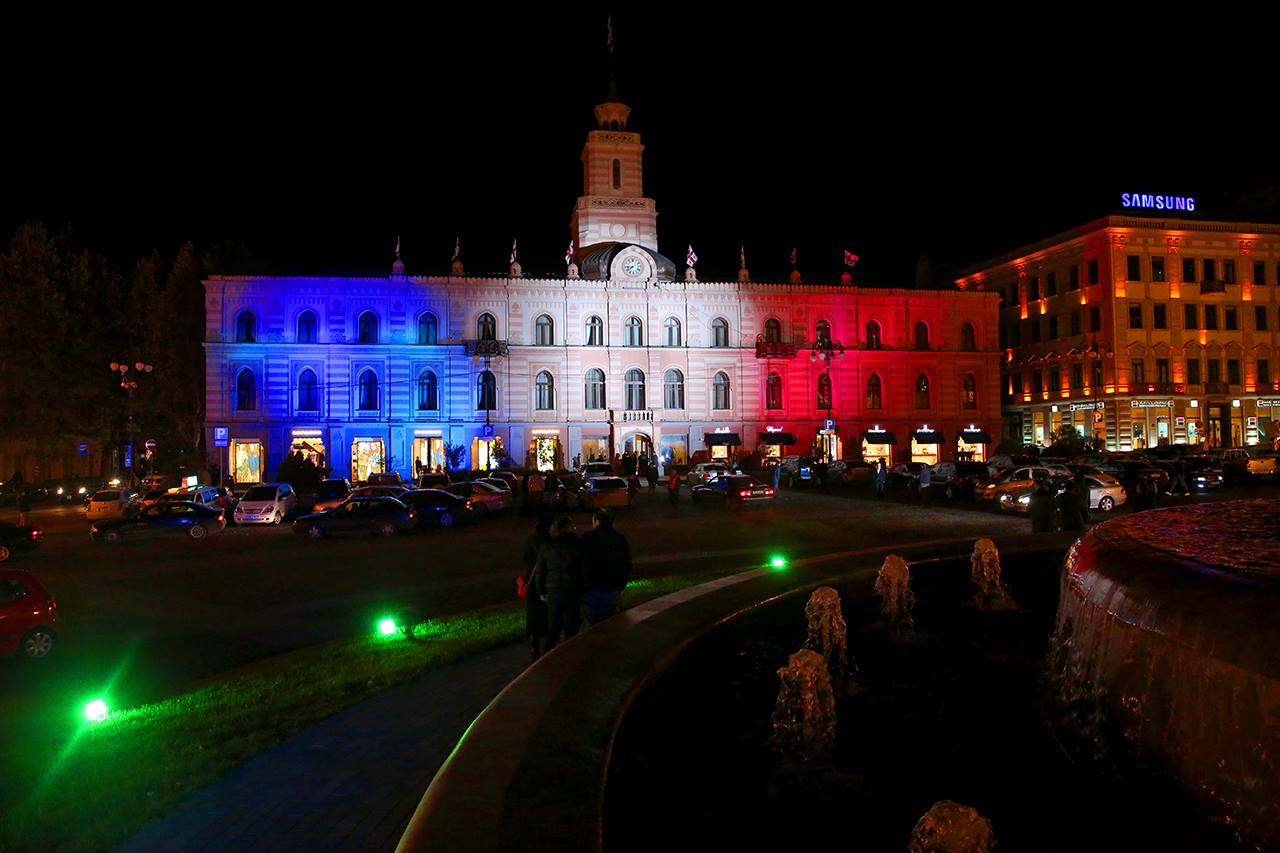 City Council building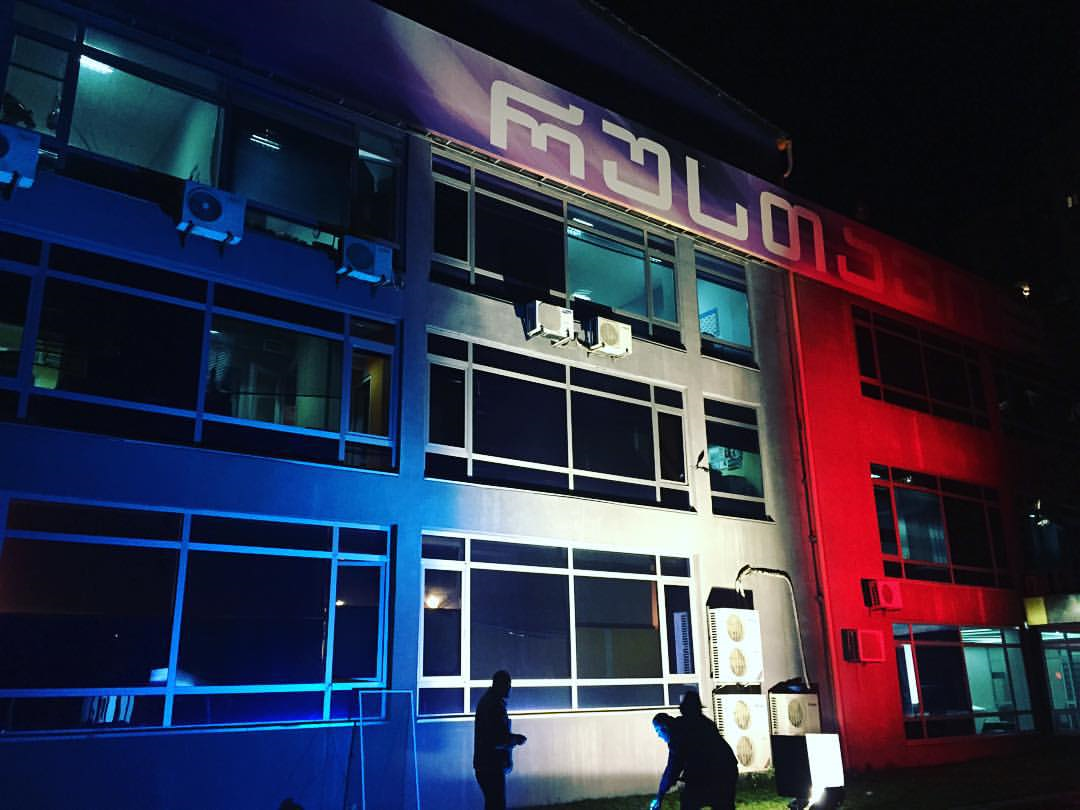 Rustavi 2 TV company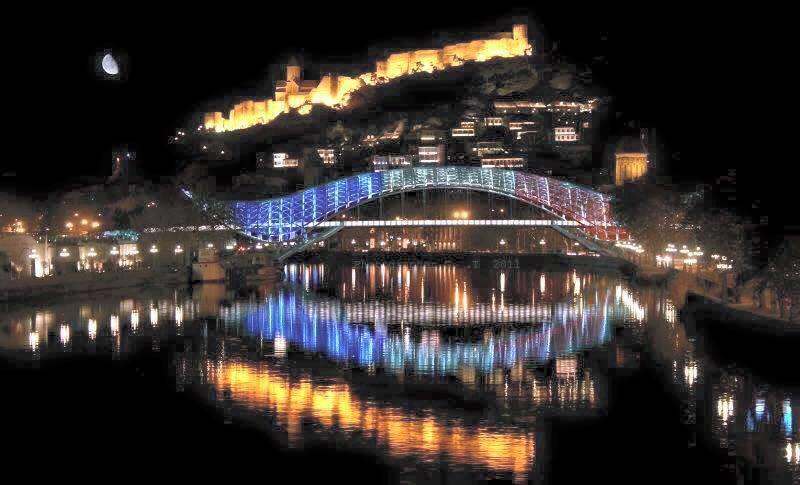 Peace Bridge
Rustavi 2 TV also started its news program in an original manner – La Marseillaise was sounding instead of its traditional bumper (watch video)

And this is a rally outside the Georgian Parliament building, organized in solidarity with the people of France.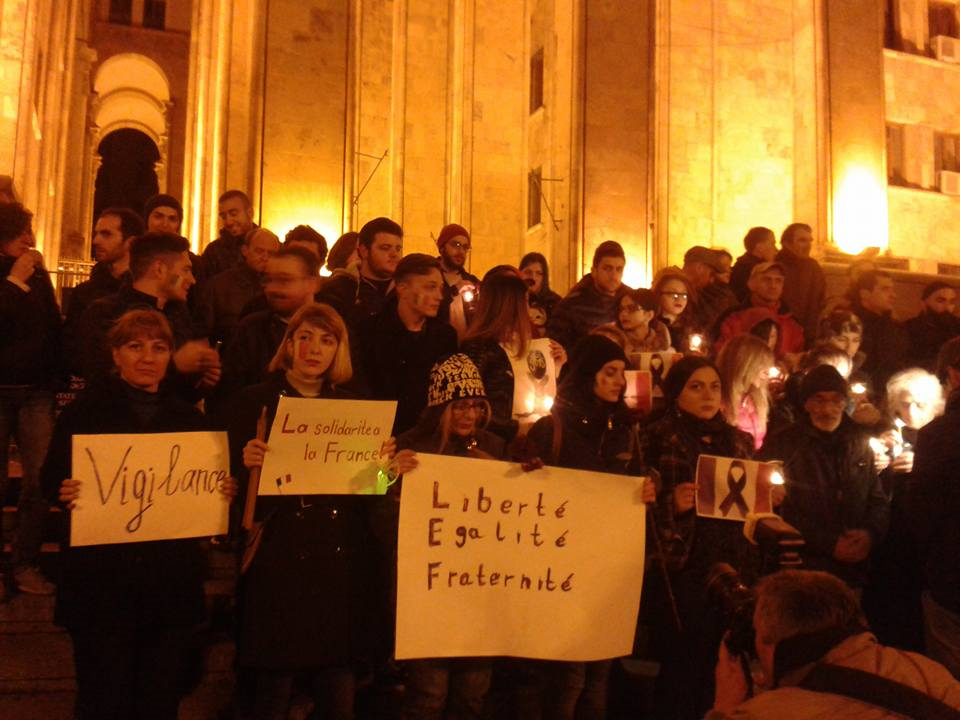 Shortly after the terrorist attacks in Paris, Georgian Interior Ministry released a statement, saying it was toughening security measures, particularly on the borders and at the airports. Georgian Facebook segment has had a restrained reaction to the aforesaid statement, though the security issue has been very actively discussed.
'Well, if such a powerful state as France has failed to protect its citizens, I'm afraid even to think of how defenseless Georgia is, which has no anti-terrorist plan,' – Anna Kaplan, one of the Facebook users, wrote in the morning on 14 November.
Goga Aptsiauri, Radio Liberty reporter, has recalled a terrorist attack, that he witnessed in Georgian town of Gori, in February 2005.
'There was a smell of TNT, burned-out cars, blood and burned human flesh. This smell has pursued me long after. Wounded were calling for help, people were chaotically running around them. And all that was saturated with fear that another blast could have occurred any moment and that you might have been in the place of those wounded people, killed by this blast. It is rather difficult to help others in such a situation. It was absolutely unclear, who your enemy was.
Georgian social network users are sensitively responding to any mentioning of ISIL and quite naturally recall Georgia's dangerous link with this organization: according to some reports, about 30-100 young people from Georgia were recruited by ISIL and sent to Syria. Some Facebook users are publishing archives of Georgian and international media reports on this issue.