"Unethical picture": Saakashvili trial continues with his remote participation

Saakashvili at trial
The trial of Mikheil Saakashvili, former president of Georgia, continues, with him taking part remotely. Addressing the court in Georgian and Ukrainian, he said that the only thing he is asking for is "the provision of adequate treatment."
During his speech Saakashvili talked about his health pulled up his shirt to show his physical condition. He called it "an unethical picture" and apologized.
Mikheil Saakashvili has lost a lot of weight, as evidenced by protruding ribs and stomach. During his speech he spoke slowly, intermittently, and breathed heavily during these pauses.
"I am confident in the victory of Ukraine, but if I do not live to see victory, which is close, my heart should be buried in Kyiv, it belongs to Ukraine," Saakashvili said.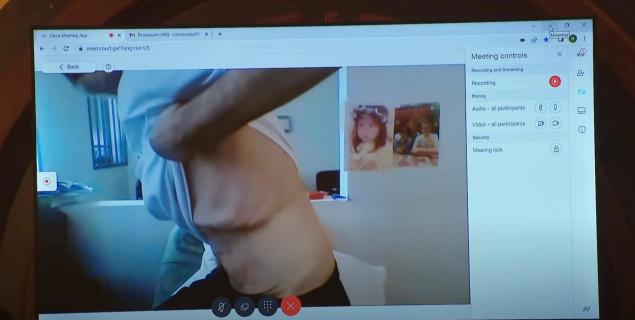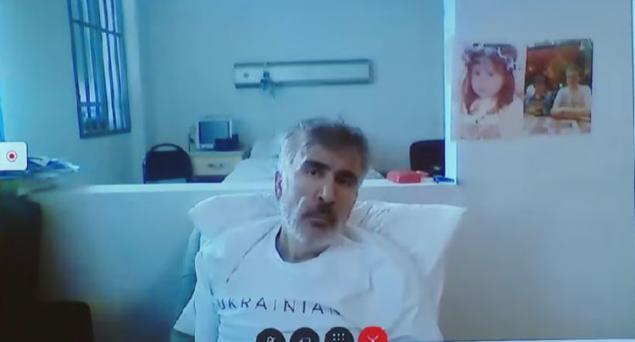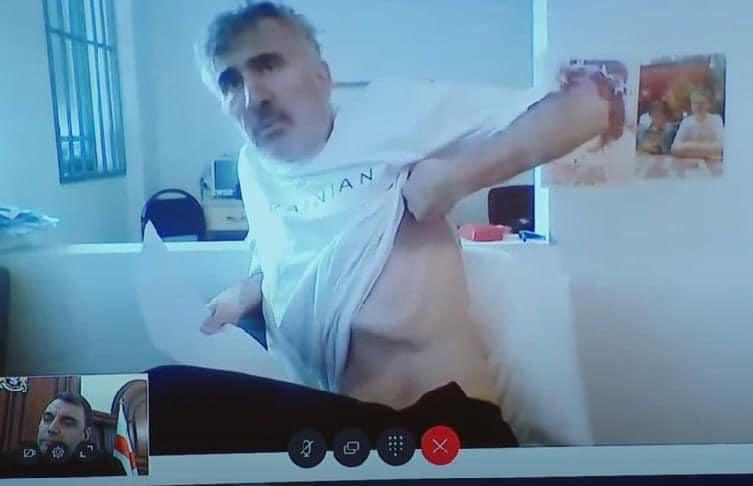 According to family members and lawyers, Mikheil Saakashvili began a rapid process of cachexia. The conclusion of the Ombudsman's Council on the state of health of Mikheil Saakashvili also refers to cachexia of the 4th degree and notes that he should be transferred to a multidisciplinary clinic abroad.
On December 29, 2022, American toxicologist David Smith was interrogated as a witness at Saakashvili's trial. According to him, the ex-president of Georgia was poisoned with heavy metals in prison before being transferred to the Vivamed clinic.
Follow us – Twitter | Facebook | Instagram
"These metals worsen the state of health and are associated with the disease of the patient. In my opinion, Saakashvili's first intoxication occurred in March, before he was transferred to Vivamed, and later these heavy metals damaged various organs. He had symptoms when he was taken to a medical facility. That is, I think that he was injured by heavy metals earlier, that is, in prison. I assume that the dose of these toxic substances was so high that even after these five months the concentration of them was above the norm, "says Smith.
At the trial of Saakashvili, Tamar Abashidze, a neurologist at the Vivamed clinic, was also interrogated as a witness. According to her, Saakashvili's neurological condition has deteriorated significantly in recent months.
Saakashvili was unable to attend the court session on January 17, despite his desire. At the trial, an American doctor, Nobel Prize winner James Kobe stated that he examined Mikheil Saakashvili on 8 October. According to him, Saakashvili underwent an MRI scan in November, which revealed that he had arthritis in his hip joints.
According to Kobi, the arthritis found in both of Saakashvili's hip joints could be the result of toxic exposure. He explains that Saakashvili needs surgery on his neck and left joint, and if this operation is not carried out in time, he may will lose the ability to move.