Rustavi-2 and the hidden hand of Ivanishvili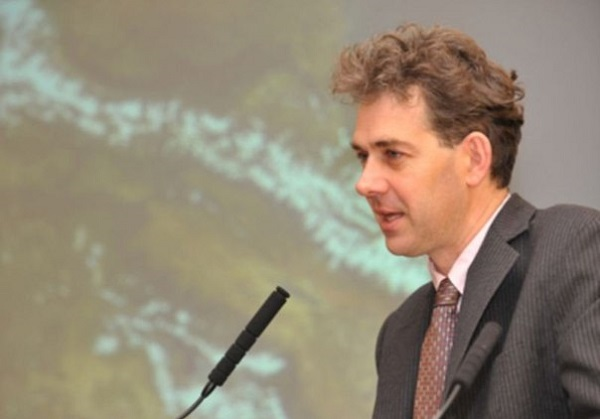 The way things have developed around Rustavi-2 case "is bad for Georgia as it enters an election year. And it is bad for its international image, said Thomas de Waal, Senior Associate for the Caucasus at the Carnegie Endowment for International Peace.
"An order taken by the judge in the night in a complicated case, without allowing an appeals process, to restore the ownership of a television station to its former owner looks like a clear case of 'telephone justice'. It is a very worrying development, he said, commenting the situation around the Georgian TV-channel Rustavi-2
He said that on certain questions, such as Rustavi-2 or actions against Saakashvili, "we see the hidden hand of Ivanishvili.
"It looks as though Ivanishvili is making decisions from behind the scenes. I agree this creates multiple problems. Not because Ivanishvili is fully in control, but because it means the prime minister is afraid to take decisions – and in fact very few people in the government are making executive decisions. So, we have a government that is timid about doing things that the country needs, in the economy for example.
According to Thomas de Waal, there has been progress in Georgia in the last few years in the rule of law for ordinary citizens. But, he said, there are lots of signs of 'political justice' in relation to Mikheil Saakashvili and his party, 'which look like an effort to crush the United National Movement'.
"The country needs economic and political development and to look to the future. But the Georgian Dream government is still stuck in the past, fighting the election of 2012 and a feud against Saakashvili.
He said one of the healthiest features of Georgia was its pluralistic media landscape. "I am not saying that the journalistic quality is always high, but there is a diversity of politic opinion, which means a free democratic debate. If the new owners of Rustavi-2 changes its editorial policy then the danger is that the television space is again dominated by one party – as was the case with Saakashvili's UNM after the takeover of Imedi in 2007. There will be no space for the main opposition party, which already has several leading members in jail.