Russian tourist murder tried in Abkhazia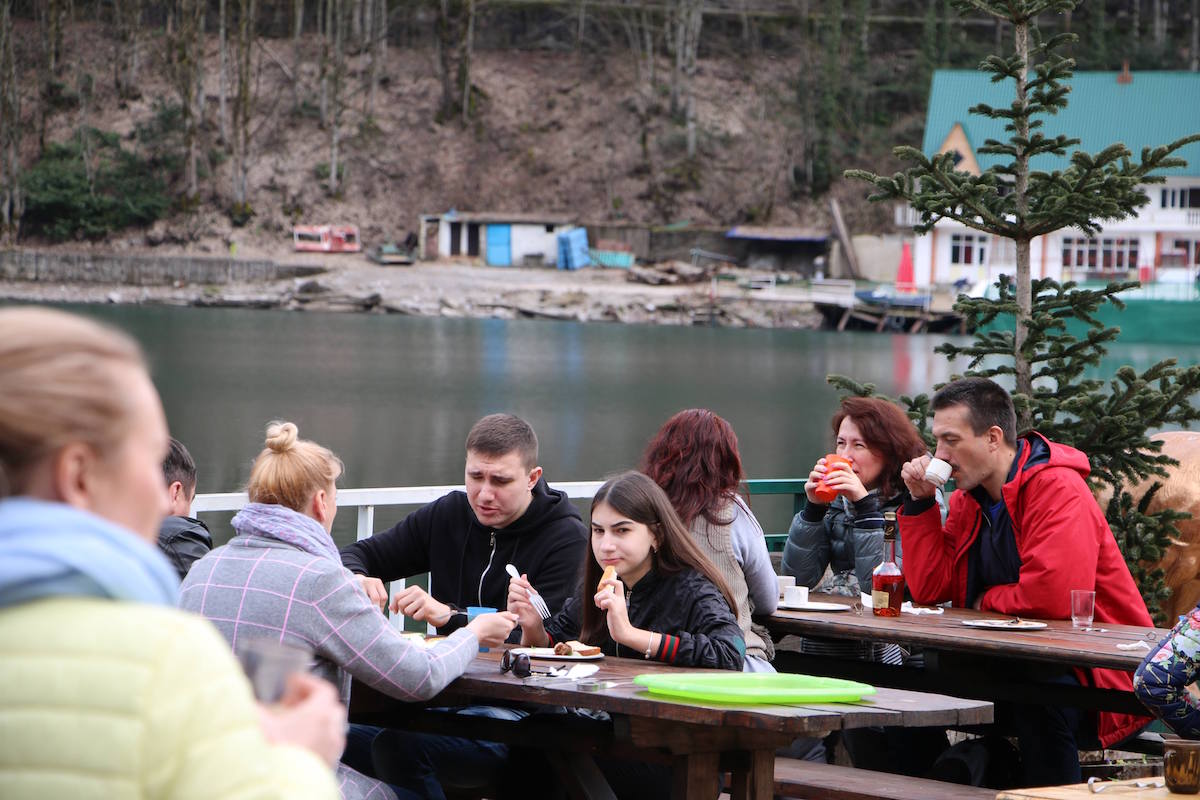 In Abkhazia, hearings concerning the Jinjolia brothers' murder of Russian tourist Andrei Kabanov in July 2017 are underway.
•Two men wearing black masks, one armed with a gun, the other with a knife, approached the Kabanov family and their children and demanded money. How it all went down
The first two hearings on the murder of Andrei Kabanov began with the reading of the testimony of the victims Chizhikov and Korneeva (a minor), who did not appear at the trial in person.
Then the court proceeded with the questioning of the witnesses.
The witnesses included Lyudmila Gvaramia, the nurse of the reception ward at the Gudauta Central District Hospital, operatives of the Gudauta district police department Ruslan Grigolia and Vladislav Kharazia, and Ruslan Jarsaliya, the school guard who was the first to come to Kabanov's assistance.
During the questioning, the court sought to recreate the circumstances surrounding the crime committed on 11 July 2017.
The sister and wife of the murdered Kabanov had come from Moscow to attend the proceedings. Both defendants, the brothers Adgur and Daur Jinjolia, were present in the courtroom with their lawyers.
https://jam-news.net/?p=51628&lang=ru
The incident marks the first murder of a tourist in 25 years since the end of the Georgian-Abkhaz war in Abkhazia. All security agencies of the republic were put on heightened alert, and even a helicopter was deployed to search for the killers.
On the president's instructions, the then Prime Minister Beslan Bartsits took charge of the delivery of the attack victims and the body of the murdered man back to their homeland.
The accused, brothers Adgur and Daur Jinjolia, residents of the village of Abgarhuk in the Gudauta District, were identified and detained within a few days. They confessed to their crime.
Terms, toponyms, opinions and ideas proposed by the author of the publication are her / his own and do not necessarily coincide with the opinions and ideas of JAMnews or its individual employees. JAMnews reserves the right to delete those comments on publications that are regarded as offensive, threatening, inciting to violence or ethically unacceptable for other reasons