Russia, Iran and Azerbaijan announce 'North-South' corridor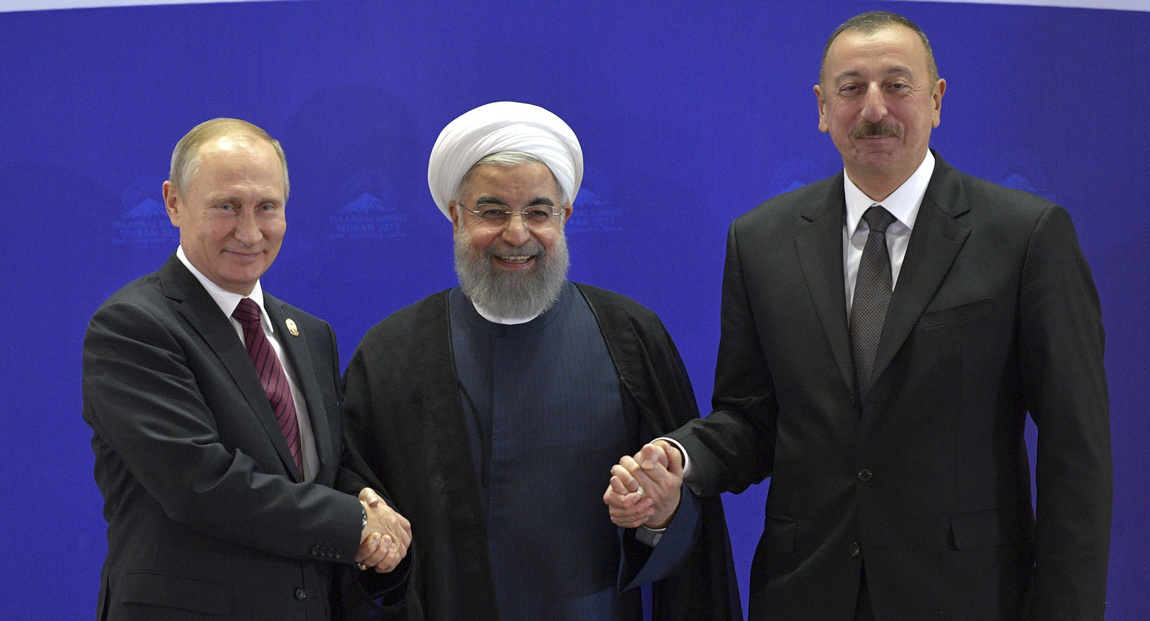 The Presidents of Russia, Iran, and Azerbaijan agreed upon new regional projects at a summit held on 1 November in Tehran.
At the end of the summit, Hassan Rouhani, Vladimir Putin and Ilham Aliyev signed the final agreement. The presidents announced joint plans to expand collaboration in the oil and gas sector as well as on electricity exchange plans and the formation of a single market.
Of particular interest was Russia saying it is ready to export natural gas to Iran through Azerbaijan. The three countries' plans include strengthening their partnership in the field of transport.
Additionally, the presidents of the three states discussed prospects for collaboration in the fields of environmental protection, preservation of the Caspian Sea ecosphere and joint participation in scientific research and projects.
It is worth noting on an individual basis the mutual understanding reached at the trilateral summit on the issue of compliance with the "Joint Comprehensive Plan of Action for the Iranian Nuclear Program".
Rasim Musabayov, a political scientist, and member of the Milli Majlis (parliament) of Azerbaijan drew attention to three key issues that were agreed upon at the Tehran summit in his interview with Sputnik-Azerbaijan radio:
Creation of a "North-South" transport corridor;

Combining positions of the sides on the final determination of the status of the Caspian Sea;

Security questions.
The first issue is the construction of a railroad from Iran to Russia through Azerbaijan. Azerbaijan will be more than just a transit party, says Musabayov, but an interested party as well. Azerbaijan is ready to allocate 500 million euros to modernize its section of the railway corridor.
Musabayov added that the position on the status of the Caspian Sea has already been determined by three Caspian countries, namely Russia, Kazakhstan and Azerbaijan.
The summit played an important role in bringing this position closer to that of the Islamic Republic of Iran. (Turkmenistan remains unyielding)
The Tehran Summit was the second meeting in this format. The first meeting of the presidents of Russia, Iran and Azerbaijan took place last year in Baku. The next meeting is planned to take place in the Russian Federation next year.