Rhythmic Gymnastics World Championship in Baku: 300 gymnasts from 61 countries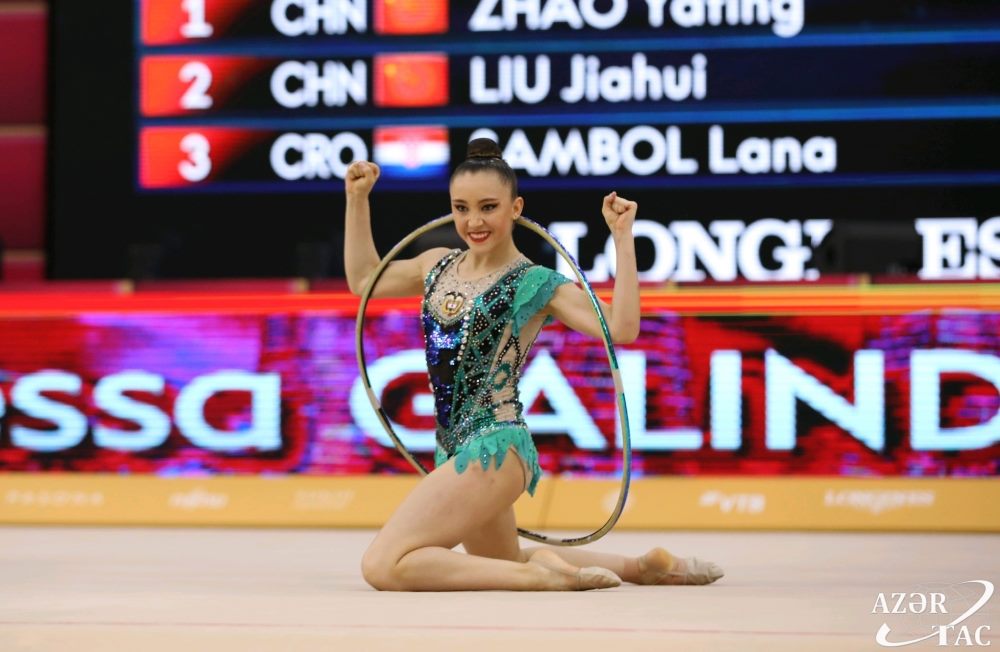 Baku is hosting the 37th Rhythmic Gymnastics World Championship. Medalists will earn a ticket to the Tokyo 2020 Olympics. The championship is being held in Azerbaijan for the first time in 14 years. Nevertheless, the public has shown little interest.
• Azerbaijani-style sports economy
The opening ceremony
More than 300 gymnasts from 61 countries are participating. A team of ten athletes is representing Azerbaijan.
Several local and national stars performed at the opening ceremony, including singer Emin Agalarov, ex-son-in-law of President Aliyev, who is now actively pursuing an international career.
The opening ceremony also included a theatrical performance based on an Eastern fairy-tale.
When describing the opening ceremony, some sites wrote magnificent epithets, while others limited themselves to the dry reporting of facts. But the public has so far shown little interest in the championship.  The event was barely discussed on social media, pushed into the background by the start of the school year and complaints about traffic and public transport.
A privileged sport
Gymnastics in Azerbaijan is a privileged sport. The gymnastics federation is headed by the first lady and first vice-president of the country Mehriban Aliyeva, and she spares no expense in developing the industry.
The funds are used to construct sports infrastructure (stadiums and training facilities), and to organize various international competitions (for example, the European Championship).
In 2016 Mehriban Aliyeva was awarded the European Olympic Committees (EOC) Order of Merit for her contribution to sport and the Olympic Movement.
Azerbaijani gymnasts (some of which are foreign athletes from Russia and Ukraine) often take home medals in competitions. Their most recent medals were silver and bronze, which they brought home at the end of August from Romania, where the World Challenge Cup took place.
But so far it has been impossible to pique the public's interest in this sport.
They continue to watch football and follow the misadventures and scandals of Dagestani wrestler Khabib Nurmagomedov.
This may change if more parents start taking their little girls to gymnastics.