Residents of Moldova leaving in droves to find work – children following close on the heels of their parents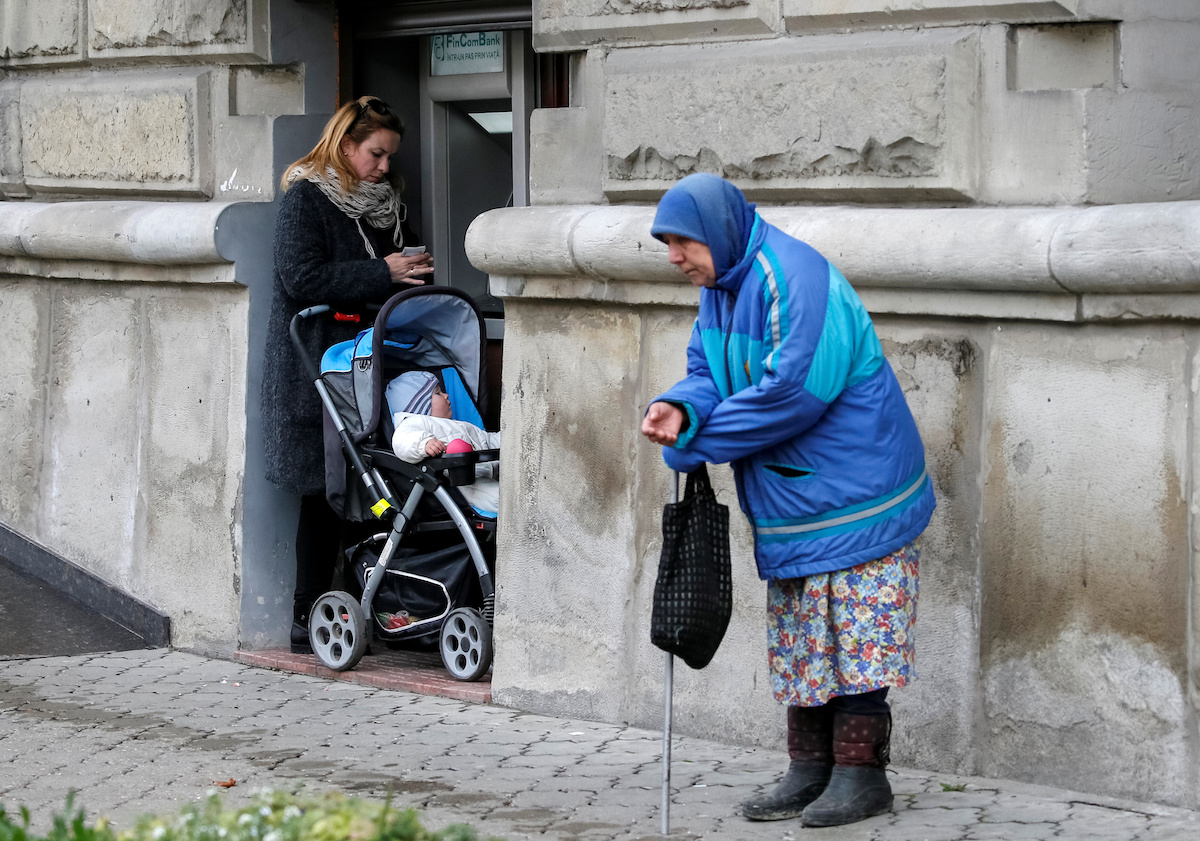 Original article from ZDG (in Russian)
Official statistics show that more than 800 thousand Moldovan citizens, from only a population of three and a half million, have left the country to look for work abroad in the last 20 years. Magenta Consulting says that 106 people leave the country everyday in search of work elsewhere. Research from the Public Opinion Barometer shows that 56 per cent of those that haven't yet left say they would join those that have, if they had the opportunity to do so.
Emilia and Alina 
People began leaving Moldova in the 1990s. For the most part, women left.
Emilia Deleu was one of the first to leave.
"We stopped getting our salaries, and they stopped feeding children in kindergartens and schools," says Emilia, reminiscing about the living conditions in Moldova back when she decided that she had to leave.
Emilia worked with her husband in a canning factory in Cupcini in the north of Moldova. First, salaries were reduced and delayed. Then, in 1993, the factory closed down for good.
Emilia and her husband Marcel went to Moscow to work in construction. They left their daughters Alina and Agnesa with their grandparents. They thought they'd only be going for a short while, but as things turned out, they left for 21 years.
"At first we just worked. We only started to put some money away later. We saved for a home renovation, and then for our children's education. In 2008 our younger daughter Alina entered a college in Chisinau where she started studying interior design," Emilia recalls.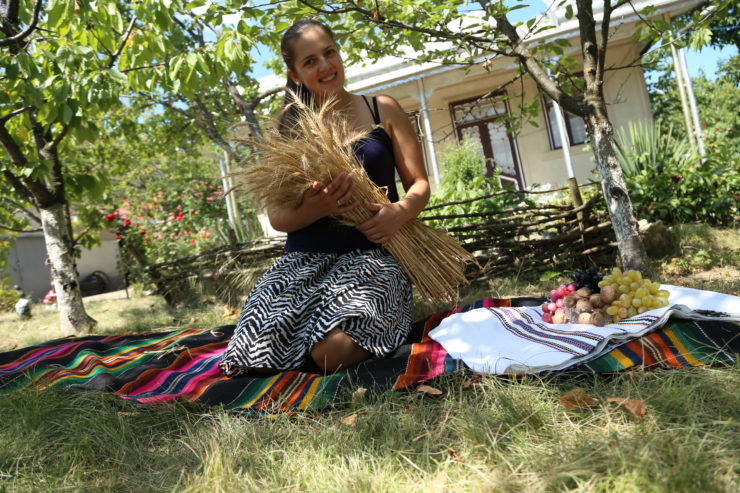 Several years later in 2011, Alina came to Moscow. By that time she had already gotten married and graduated, and wanted to earn some money for further studies.
However, her diplomas aren't recognised in Russia. She works as a sales clerk in a mall and receives about 500 euros a month. For Moscow it is below the official average salary, but in Moldova it could be the salary of an MP or minister.
"I have to develop and move further," Alina says. "We want to go to Europe, maybe conditions there will be better."
Last year, Alina and her family renounced their Moldovan citizenship for Russian passports. Now, Emilia and Marcel are also waiting for Russian passports. They only go home to Moldova on holidays.
Ekaterina and Svetlana
Ekaterina Yanulova worked on a pig farm for 20 years in her village in Gagauzia, an autonomous entity in the south of Moldova. By the time the farm closed down, many of her fellow villagers had already left for Turkey, given the close ethnic ties between the Gaugaz and Turks. Ekaterina and her husband Dmitri also decided to leave, dreaming about how they might be able to renovate their home with the money they'd earn.
"We worked for a family – my husband took care of the garden and the pool, and I cooked." As soon as they were able to save some money, they sent it to their relatives and installed water pipes in their home, repaired the bathroom and got new furniture.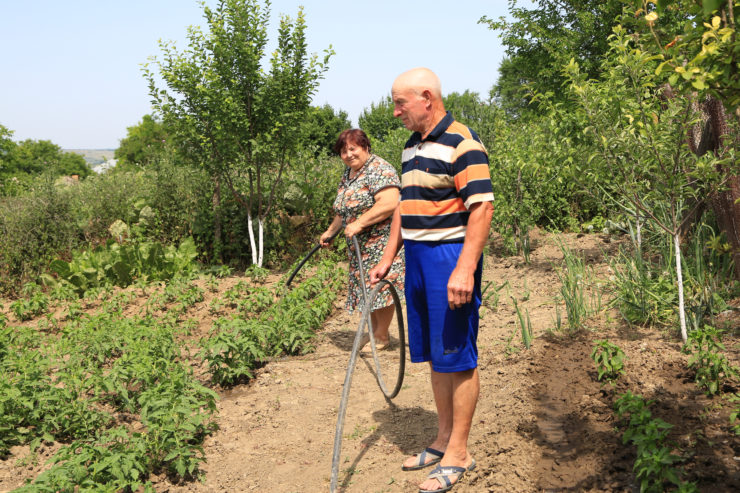 Some time later, their two sons and their families came to Turkey. "We all worked together, then we decided to move to Moscow," the Yanulovs say.
Dmitri later fell ill and had to stay in Moldova. Ekaterina returned to take care of her husband. In order not to lose her work, which fed her entire family, her daughter Svetlana took up her job in Turkey.
"You've already done your bit, now it's my turn," thirty-three-year-old Svetlana told her mother. "Look after my daughters instead."
Ekaterina, Valeria and Virginia
Ekaterina Gurgis is 55 years old. Before emigrating, she worked as the director of a school in the village of Sadovo, 40 kilometres away from Chisinau.
She left in 2011. By that time, many of her fellow villagers had also left to work in Italy. Teachers from Ekaterina's school also left, but she didn't. She had her doubts about throwing away her position as a principal and working in the service industry.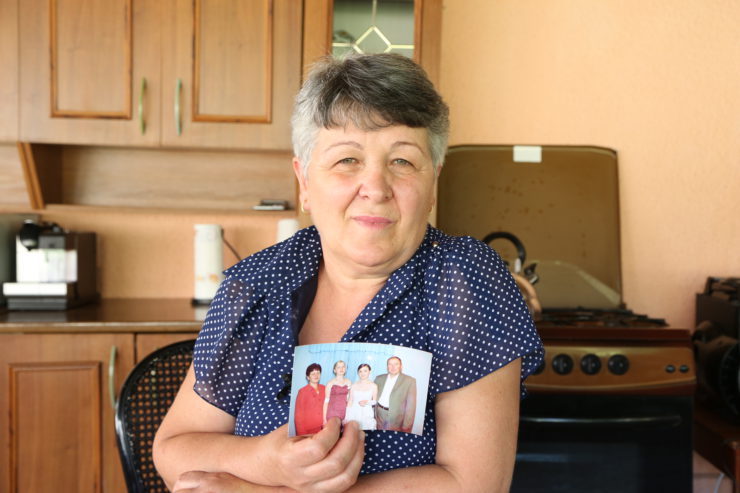 "At first, I took 60-days leave. I was offered a job looking after the elderly. My daughter told me: 'Why do you stay with the school? Stay in Italy!' So I did," Ekaterina says.
Her older daughter Valeria left for Italy several years before her mother did. She lives on the outskirts of Milan with her husband and son, and works for a family as a cook and house cleaner.
Ekaterina's younger daughter, Virginia, wanted to stay home and work in her field – she is a teacher, like her mother and older sister. But soon she realized that she wouldn't be able to live on that salary alone. In the end, Virginia and her family also left for Italy.
"You have to work a lot in Italy, but you receive a decent salary and you can create decent conditions for your children. My grandsons go to good schools. Everything is different in Moldova," Ekaterina says, explaining why her family has decided to stay abroad for so long.
Every summer, Ekaterina gets on a bus in Padua and goes to Sadovo in order to see her family and friends. She misses her homeland and says she might return some day when she retires.