Putin live: advises to US and Ukraine, also excessive meat in Russia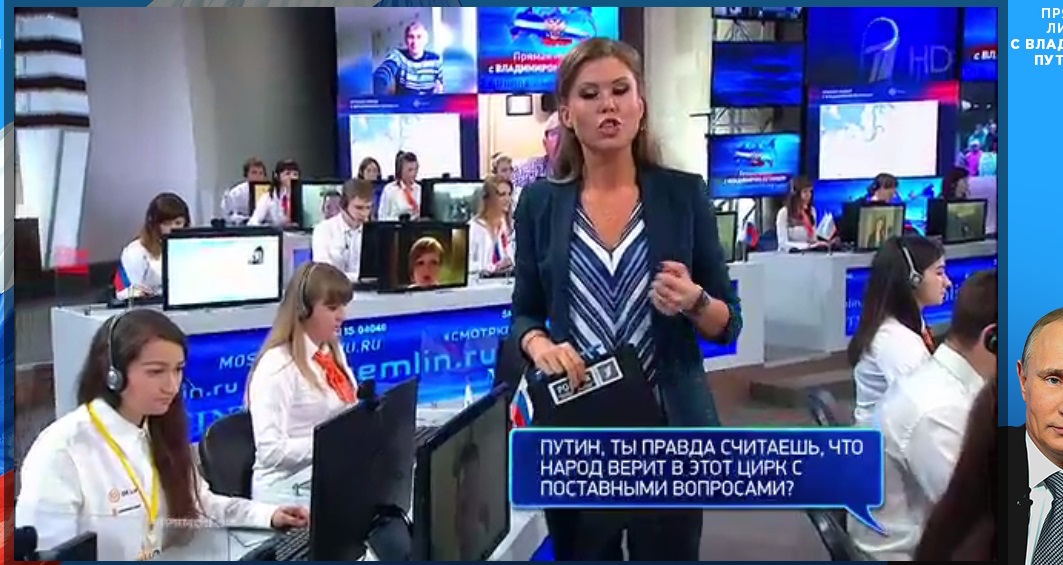 Russian president Vladimir Putin has been answering questions for four hours live on TV. The show had been rescheduled to an earlier time without explanations. Many claimed it was due to a massive street protest.
The day before the event, Russian media reported its rehearsals.
Vladimir Putin commented on the following problems:
Ukraine
Vladimir Putin believes Ukraine should be a federation, thus solving the problem of nationalism.
He also made an effort to reply to Petro Poroshenko, who recently quoted Mikhail Lermontov when celebrating the visa-free regime for Ukraine: "Good-bye, unwashed Russia…" In response, Vladimir Putin tried to make a joke of Ukraine integrating into EU, where gays are posing a threat to it.
USA
Vladimir Putin believes rusophobia is on the rise in the US as the result of home political struggle.
He thinks the two countries should cooperate in arms control and environment.
Syria
Vladimir Putin believes the Russian army has obtained valuable experience and tested new arms there.
International sanctions against Russia:
"Russian history shows that we have always been sanctioned when we try to stand upright. If there was no Crimea, they would have invented something else… It is a weapon that hits from all sides. But it helped us to employ brains and talents instead of oil and dollars. We are now looking for new export markets for our pork and poultry."
Vladimir Putin has ignored the following problems:
Vladimir Putin is ready for a dialogue only with those who advance 'constructive' solutions. He did not mention the opposition leader Aleksey Navalny, who had been arrested for 30 days, two days earlier, for organizing massive protest actions around the country.
Vladimir Putin said virtually nothing about corruption that mainly caused the protest.