Protest against domestic violence in Armenia marches past murder victim's house
A protest rally against domestic violence was held in In Gyumri, the second largest city of Armenia, with signs reading "Stop killing us," "Women are killed because of your silence," "Down with violence and indifference."
Protestors first marched to the building of the regional prosecutor's office, and then moved to the house where the 43-year-old woman was brutally murdered. She was beaten to death by her partner, and her daughter is in serious condition in a hospital.
The protest was attended by domestic violence victims, representatives of human rights organizations, and local residents.
The story shocked the whole country, and social media users demanded the perpetrator be severely punished.
• Russia: a year of unpunished domestic violence
• Why Armenia isn't taking to the European convention against domestic violence – myths and refutals
What happened in Gyumri?
The body of the beaten woman was found in her own home on March 5. After arriving on the scene, police found her 13-year-old daughter with numerous injuries.
The girl was taken to a local hospital, and then to Yerevan. She is in critical condition, having suffered cranial, chest and abdomen damage and a fractured collarbone.
A 28-year-old man and friend of the murdered woman has been detained on suspicion of committing the crime, though his motives have not yet been reported.
"Many of us are pained by this incident, but let us finally admit that this girl and her mother also became victims of the opinion that violence in general and violence against women in particular is somehow excusable," said the prime minister of Armenia, who visited the daughter of the murdered woman in the hospital.
Domestic violence in Armenia
Statistics show that violence against women in Armenia is on the rise. In 2019, more than a dozen women were killed.
In the first eight months of 2019, 1,270 cases of domestic violence were reported. And the number of calls to the domestic violence hotline doubled to 4,500. To put that into context, only 1,600 such calls were received by the police in 2018.
Experts say that every fifth woman in Armenia is subjected to regular violence
Why is it not customary to talk about domestic violence in Armenia?
Many believe that disputes between family members should not go beyond the walls of a house, let alone be resolved by the police.
This makes women and children particularly vulnerable, not only physically, but also financially. Very often, women and children do not report the violence they experience because they are financially dependent and have nowhere to go.
Even if a domestic abuse case does go to court, male perpetrators are often only fined, after which they return home to their victims. In Armenia, property rights are usually given to men, and they are usually sole owners of the house.
Until 2000, there was not a single shelter or protection center in Armenia for victims of domestic violence. The Women's Support Center became the first public organization in Armenia that extended a helping hand to victims of domestic violence.
Asmik Gevorgyan, program manager for the center, says that in 2010 when the center was newly opened, they received about 50 complaints a year, while now this figure has grown to two thousand. The shelter at the center has a maximum occupancy of 16 people.
Today, there are only two shelters for victims of domestic violence in Armenia, and both were opened thanks to the efforts of public organizations.
Victims can stay in the shelters for up to two months.
---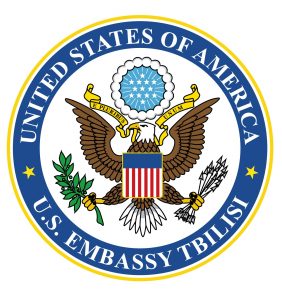 This project is funded through the Democracy Commission Small Grants Program, U.S. Embassy Tbilisi. The contents of this publication are those of the Author(s) and do not necessarily represent the views of the Department of State.