Preparations begin for South Ossetian parliamentary elections
South Ossetia is preparing for its parliamentary elections.
Voting will presumably take place in June 2019 under a mixed majority-proportional system, and political parties will compete for 17 out of 34 spots in parliament.
The exact date of the elections has not yet been determined, but the President of South Ossetia, Anatoly Bibilov, has already instructed the Central Election Commission (CEC) to begin preparations.
What political forces are contending in South Ossetia?
A new alliance? 
For now, the main newsmakers are the leaders of three political parties: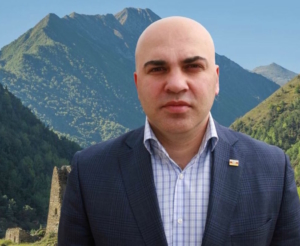 Alan Alborov, the former mayor of Tskhinval and leader of the Nykhas party represented in the current parliament.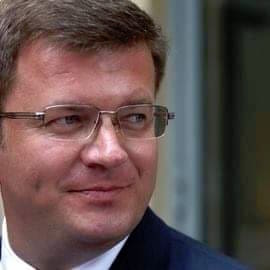 David Sanakoev, ex-foreign minister and leader of the New Ossetia party.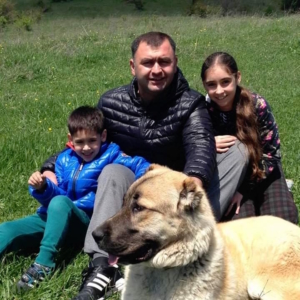 Alan Gagloev, a presidential candidate from the 2017 elections and leader of the Alan Union party.
All three leaders announced that they are forming a coalition – which is easy to do since their programmes are similar.
The main points are the same for all nine officially registered parties in South Ossetia: these parties are associated with Russia and place emphasis on socio-economic issues.
New Ossetia and Alan Union may become part of Nykhas. The main candidates for MPs will be young politicians Gagloev and Sanakoev.
The reaction to the idea of creating a new alliance was not all positive.
The Ministry of Justice insistently recommended Nykhas and New Ossetia bring their documents in line with the law, and only then engage in a merger.
Also, Alla Dzhioeva, a member of parliament from the Nykhas party, has criticized leader Alan Alborov, saying he has not coordinated his decision with his party colleagues.
Property of the former president? 
The former president of South Ossetia, Leonid Tibilov, has unexpectedly made an appearance. He disappeared from the political arena in 2017 after losing the presidential election.
Tibilov called the statement of the leaders of the three parties on the alliance "premature".
"Nykhas was created during my presidency and people connect it with me, so this decision has caused confusion. It was made solely by Alan Alborov without taking my opinion into account," Tibilov said.
Curiously, nobody reacted to the statement of the ex-president – neither the leader of Nykhas, Alborov, nor the two other politicians who expressed their intention to create an alliance. The process has begun, and it will be seen later whether the Nykhas party does in fact belong to Leonid Tibilov, or whether the party will bring new, young leaders to power.
Toponyms and terminology used in the article, as well as views, opinions and strategies they contain, do not necessarily reflect the opinions of JAMnews or any of employees thereof. JAMnews reserves the right to delete comments it considers to be offensive, inflammatory, threatening or otherwise ethically unacceptable.