Potential Tbilisi mayors and their approaches to environmental problems
The new mayor of Tbilisi is to be elected on 21 October. Never before have topics such as the environment – air pollution and lack of trees – been such an issue at an election, whether it be presidential, parliamentary or municipal. The lack of trees, chaotic traffic, low-quality gas and breach of construction norms make life in Tbilisi dangerous, partly due to air pollution.
[su_pullquote align="right"]Major sources of air pollution are deforestation and exhaust gases from old and faulty vehicles.[/su_pullquote]
For the first time ever the parties have singled out the environment as a campaigning issue. According to the findings from a NDI poll conducted in July 2017:
44% of Tbilisi residents consider environmental pollution a serious problem,
23% consider keeping the city green and parks intact a priority.
The National Environmental Agency reported a critical level of nitrogen dioxide and other hazardous substances in Tbilisi.
All candidates in the 2017 municipal elections promise to solve environmental problems in Tbilisi. JAMnews analyzed the top four programs.
Kakhi Kaladze, Georgian Dream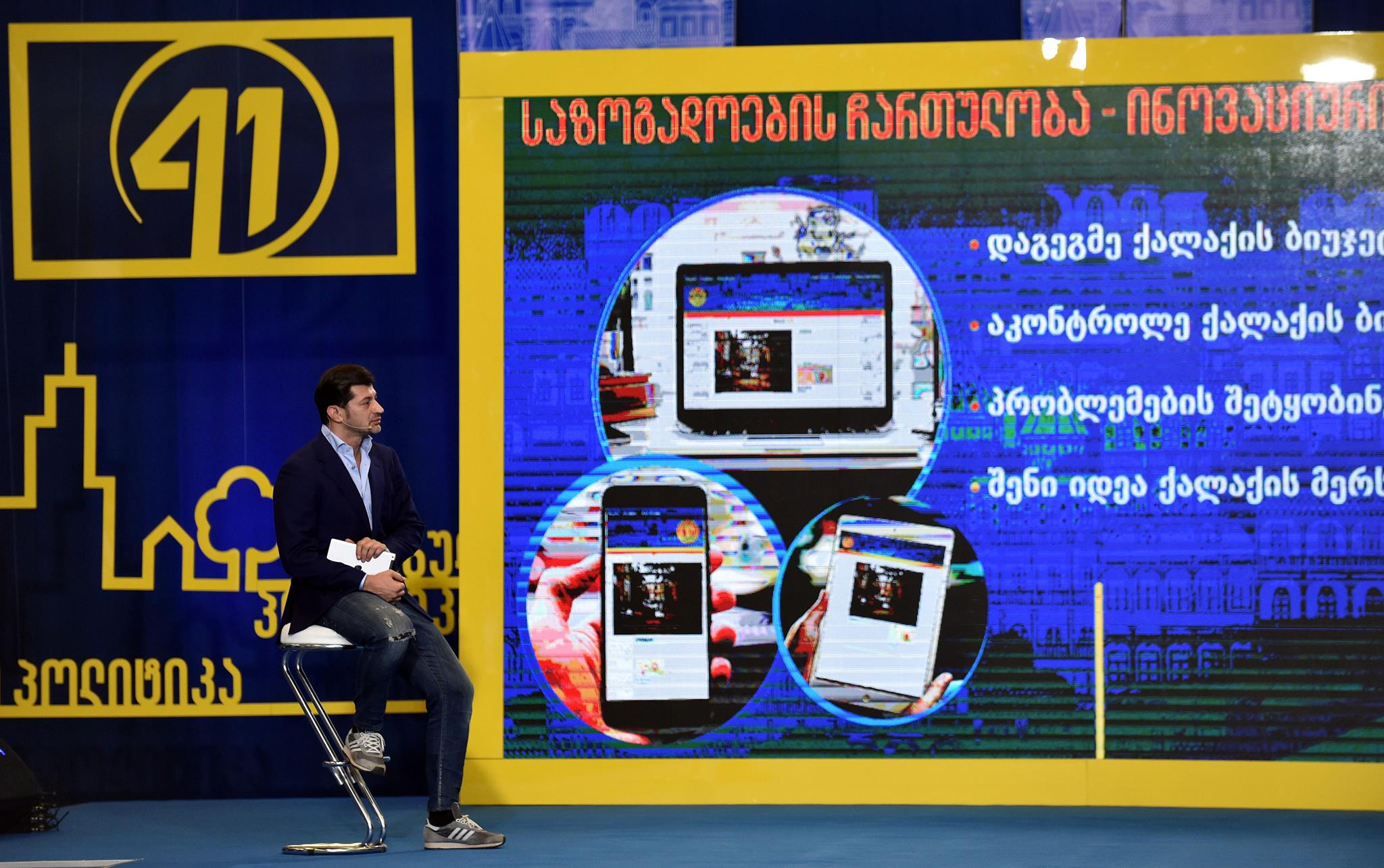 Kakhi Kaladze from the ruling party says environment is a priority for him. He considers transportation and construction to be major sources of pollution.
"It is important to preserve and develop recreational zones and parks to keep the city alive," his program says.
In order to improve the situation it is necessary:
to reinstate obligatory check-ups for vehicles,

to purchase new vehicles for public transportation,

to help make electric cars more popular,

to develop tramways.
Zaal Udumashvili, The National Movement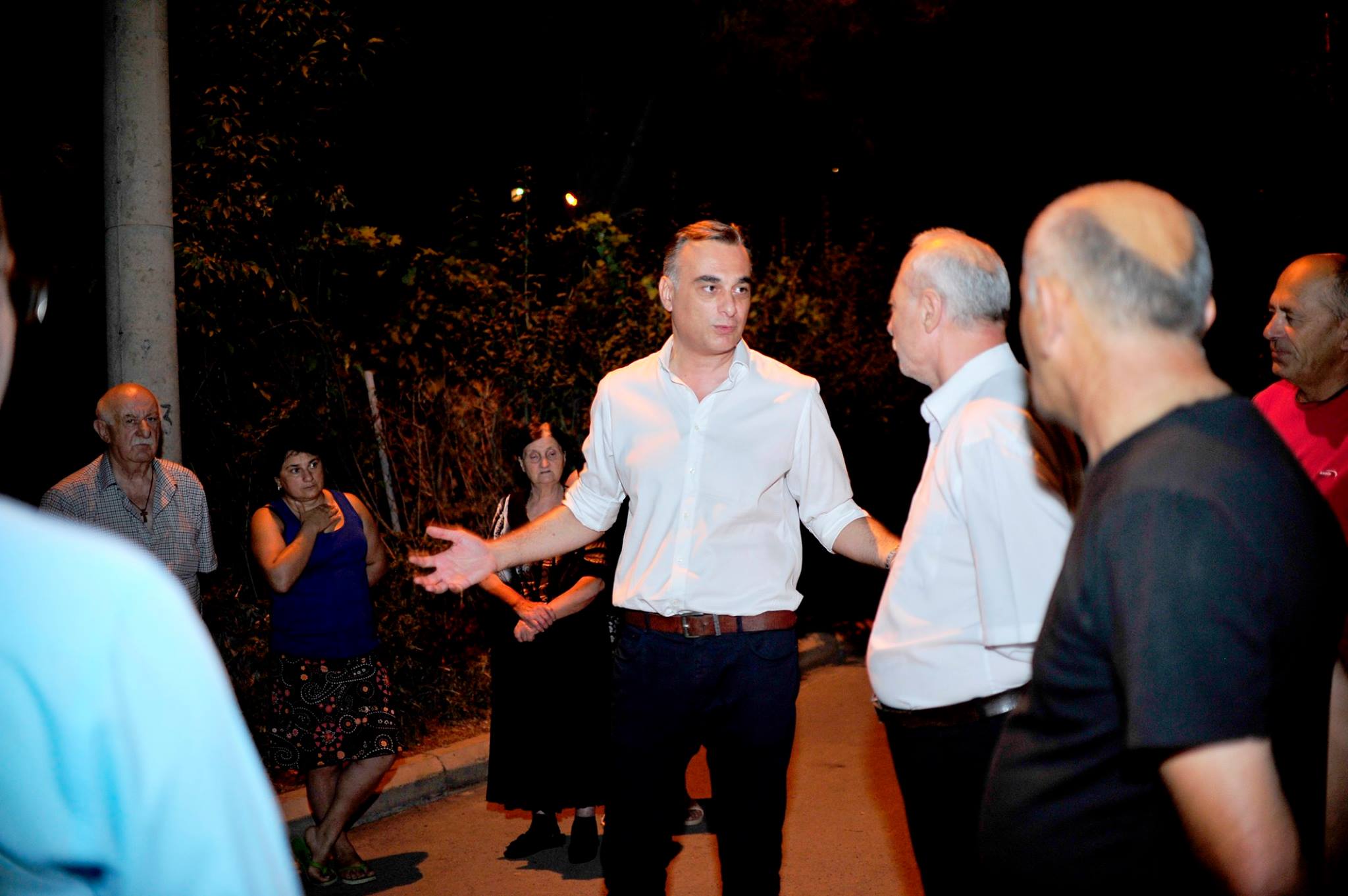 The candidate promises to introduce elections for the head of the environmental department and turn the hippodrome territory into a 'green zone'.
"We will buy out the hippodrome area and turn it into a central park, as well as the former zoo and governmental residencies in Ortachala. We will plant trees on boulevards and in the yards. We will organize for the election of a head of the environmental agency," his program says.
Like Kaladze, Udumashvili considers it necessary to restore obligatory check-ups on vehicles but to do it step by step.
"Faulty vehicles should have no place on our streets, but we cannot implement EU standards overnight considering how most car owners live," the candidate said.
Elene Khoshtariya, European Georgia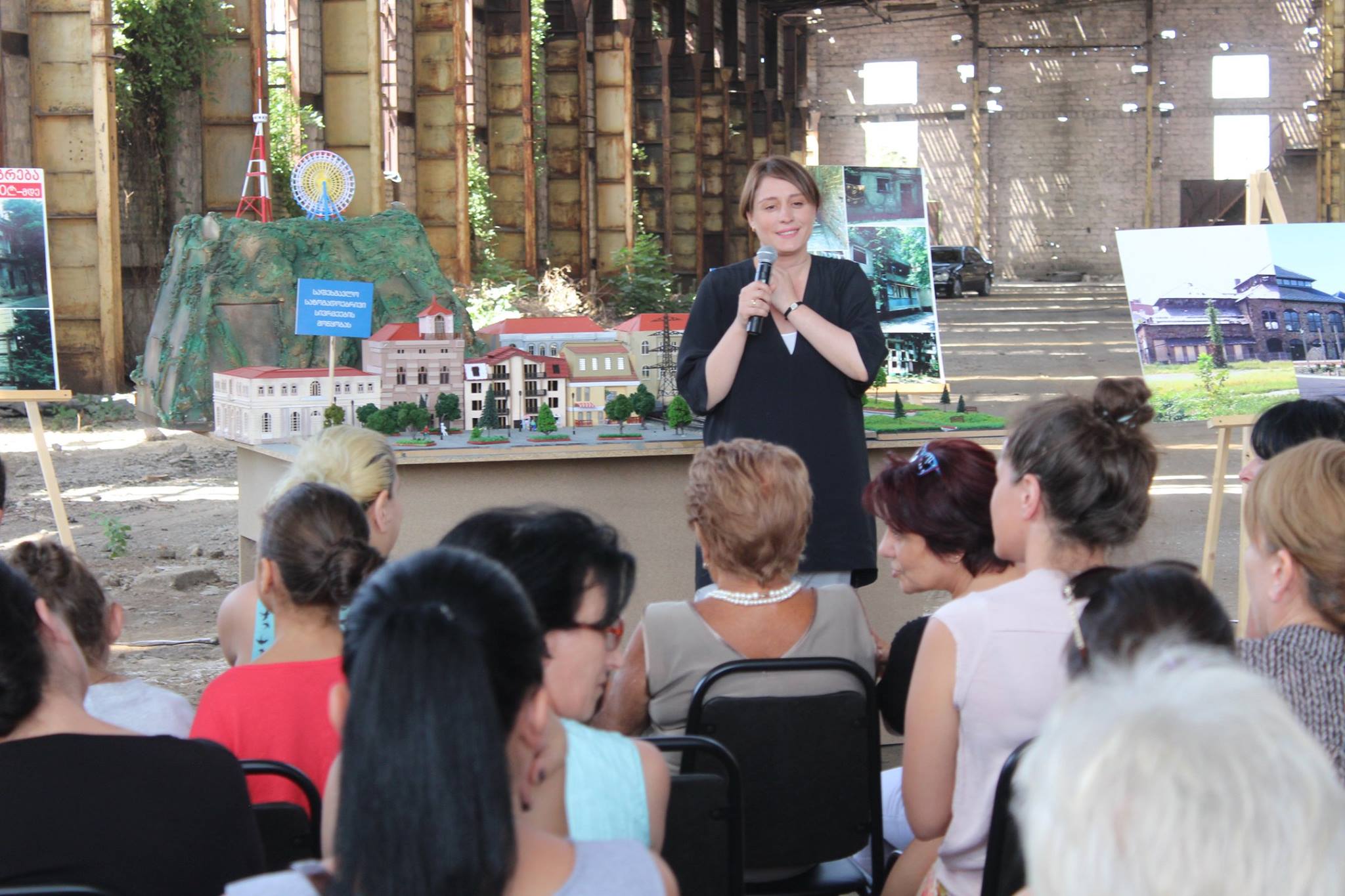 Elene Khoshtariya from the European Georgia party considers the creation of recreational zones and planting of new trees a priority. Like Udumashvili, she promises a park in the centre of Tbilisi in case she wins.
"Apart from a central park, we should establish recreational zones and plant new trees. I saw a wonderful settlement of beekeepers in Avchala. It is very dry there, the place should be taken care of, but potentially it is the best recreational zone. The same goes for Khudadi Wood. A lot of places should be taken care of if we want to live in a city where there's no place for phrases like "I can't breathe" or "lack of clean air", where pensioners do not cry and there are jobs for all," Elene Khoshtariya said.
Aleko Elisashvili, independent candidate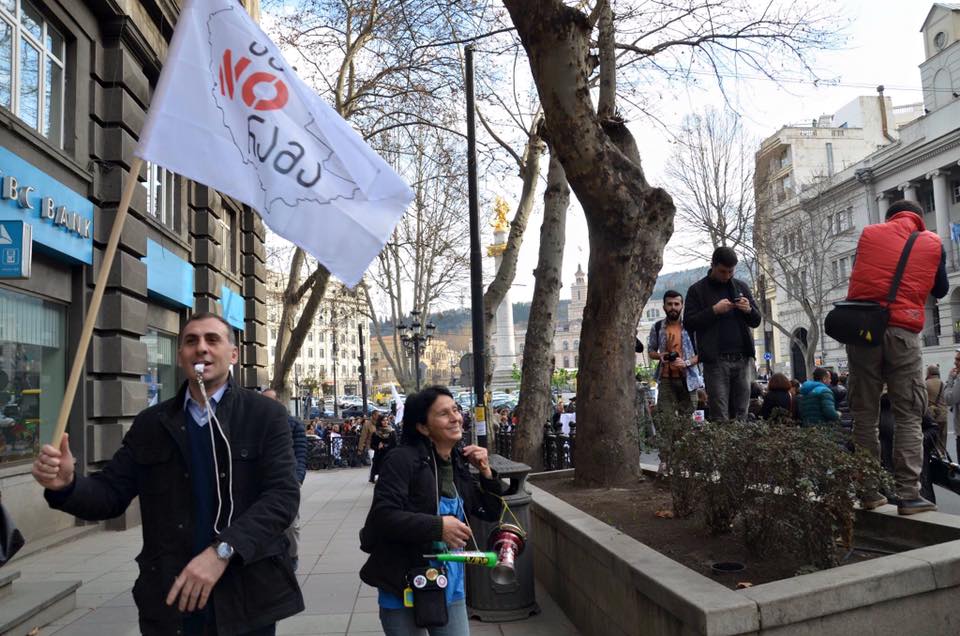 Aleko Elisashvili, an independent candidate, proposes radical steps to solve Tbilisi's environmental problem which he calls 'a catastrophe'. His proposal is to expand the territory covered by trees and plants four-fold.
"90% of pollution is caused by faulty vehicles and public transportation, the level of sulfur dioxide is three times above the norm. All this has led to a sharp rise in cancer incidence. Faulty cars should be banned. The needed number of trees and plants should be calculated by square meters per capita. In the 1980s, the 'green' territory in Tbilisi was 12 sq.m. per capita and is less than three now."
Like other candidates, Elisashvili roots for tougher development rules.
"It is realistic to cut the number of vehicles by 100 000 in 4 years. This means the volume of carbonic acid will decrease by 450 000 tons which is critical for Tbilisi. In case I win I will not go for 4-year- long projects. The city needs a master plan for the next 20 years, a minimum of [fuel-driven] vehicles and more electric cars," Elisashvili says.