Politicians, merchants and the unemployed on 2017 in South Ossetia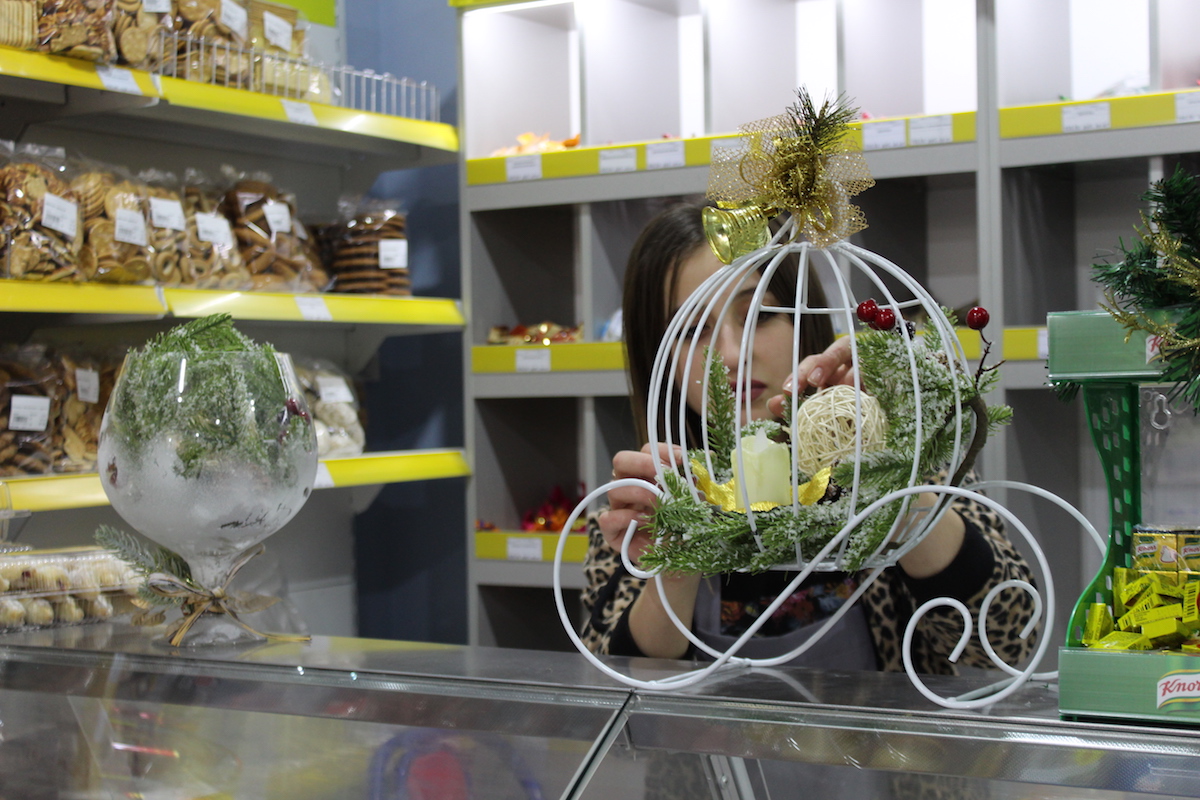 In order to get as clear a picture as possible of 2017 in South Ossetia we asked representatives of various spheres of society to speak with us and take a look at what 2017 has brought: politicians, and those who live with the results of their decisions.
A
ll of our respondents agreed on what the main event of the year was: the presidential election which saw Anatoliy Bibilov come to power. He was the head of the South Ossetian parliament and the leader of the United Ossetia party before that.
However, for others, the most important figure this year was not Bibilov but rather the main opposition figure Eduard Kokoity.
Eduard Kokoity was twice president of South Ossetia, from 2006 – 2011 and hadvhoped to become president for a third time in 2017. However, the Central Election Commission (CEC) didn't allow him to register his candidacy. Kokoity believes that the CECs decision was politically-motivated so he appealed to the court and lead demonstrations in protest. However, ten days before the election he called upon his followers to vote for Anatoliy Bibilov. This move won Bibilov the presidency in the first round.
2017 according to Alan Tadtayev, the chairman of the majoritarian party United Ossetia.
"The main event was the presidential elections in which we put forward our party leader Anatoliy Bibilov as a candidate. And he won the elections.
"In second place I would say the first, official visit of Anatoliy Bibilov to Moscow and his meeting with Putin.
"I would rate the decision of Vladimir Putin to participate in the 2018 presidential elections in Russia in third place. More than 90% of the population of South Ossetia are also citizens of Russia, and for us, the issue of who will lead Russia is very important: much hangs in the balance in South Ossetia based on this factor."
MP and leader of the National Party Aleksandr Pliyev:
"I'd rate the presidential elections as the most important event.
"In second place comes the referendum on returning South Ossetia's historical name – the State of Alania.
"And in third place the ex-president of South Ossetia, Eduard Kokoity not being allowed to put forward his candidacy for presidency."
Vladikavkaz, 9 April 2017. Video by Tamara Agkatseva, JAMnews
A survey of Tskhinval residents yielded the following most important events of the year. Merchants, teachers, government workers and the unemployed took part in the survey:
Eduard Kokoity's not being allowed to run for president.
The change of power – now all top positions are occupied by United Ossetia leaders.
The referendum on changing the republic's name to the State of Alania. Many believe that there are serious problems in the republic and changing its name won't solve them.
Political persecution.
Toponyms and terminology used by the author, as well as views, opinions and strategies expressed by them are theirs alone and do not necessarily reflect the views and opinions of JAMnews or any employees thereof. JAMnews reserves the right to delete comments it considers to be offensive, inflammatory, threatening or otherwise unacceptable