Photo Journal: Spanish woman with a rounded forehead, a femme fatale from Saint Germain and others
I always loved watching people from childhood. I would look out the window, 'steal' episodes from people's lives, and then I would put them into some story that I made up myself. Wherever I am, I love to eavesdrop on conversations of people I don't know, to observe their facial expressions, their body language, and then put it all together into what's called a 'persona'. I add some fantasy to it and my hero of the day is born. Earlier, I would write down what I saw, what I had heard. When I started taking pictures, the stories became 'fuller'. It's only been three years that I've taken a camera into my hands and started taking pictures of people. I have more than 20 000 pictures. Street photography is the most difficult genre. One has to be quick – to see a scene, to choose your position, and capture it. And then you have to think about how to do this without being seen. And the main thing: the scene has to be spontaneous in order for it not to lose its natural effect.
[su_pullquote align="right"]'
She was a every spontaneous woman. Wrinkles appeared on the spot where her childhood dimples used to be and she grew old. She sat on the terrace of a Parisian cafe, drank red wine and constantly talked.'
[/su_pullquote]
Street photography is a risk. Many can object. Mostly I shoot in France where I often have to be. And nowhere is there as much variety on the subject of 'hero of the day' as in France. Nowhere else are there such stories as there are here. I shoot everything that looks interesting. But there are a few themes which interest me especially. I love to shoot details, because it is often the details that say more about a person than the entire image or shape. Details give away more. It might be legs and shoes, which repeat the form of the foot of the person or change its form depending on the manner in which they walk and from their stride. It might be the movement of their arms or a spark of emotion on their face.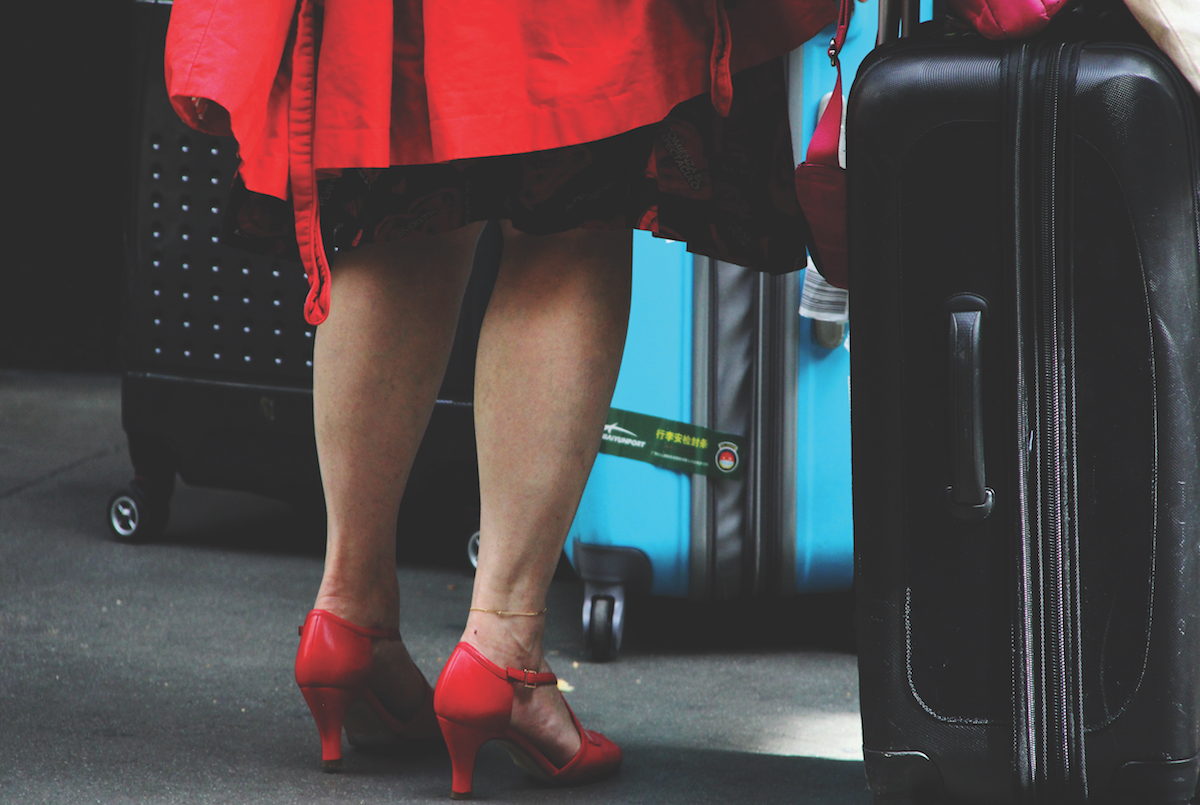 I shot this image in Paris at Lyon Station. I purposefully didn't look at her face. I imagined that she had a strict face with a sharp nose and high cheek bones, a big round forehead and combed hair. A Spanish woman. A Spanish woman with her whole past, a whole 'Historia de un Amor' written on her face, in every deep wrinkle, in the corners of her lips, in the color of her makeup, in the length of her earrings, in her fingers dried up by salt. She is a former flamenco dancer.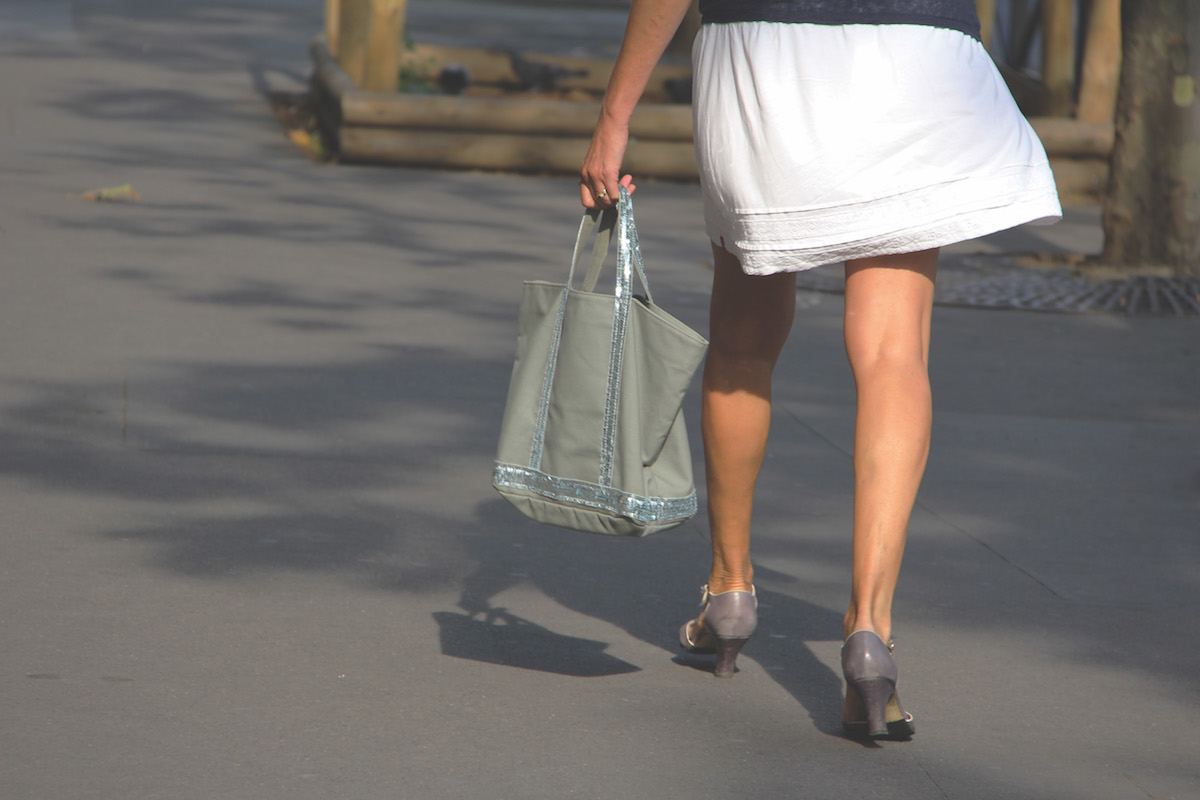 A typical French woman, a little over 50. With a bag from Vanessa Bruno (this is a popular brand among French ladies in recent years) and she is walking easily, smiling. She knows her worth. I watched her for a long time. On the corner of Saint Michele and Saint Germain someone is waiting for her. She hugs him and the story 'starts'.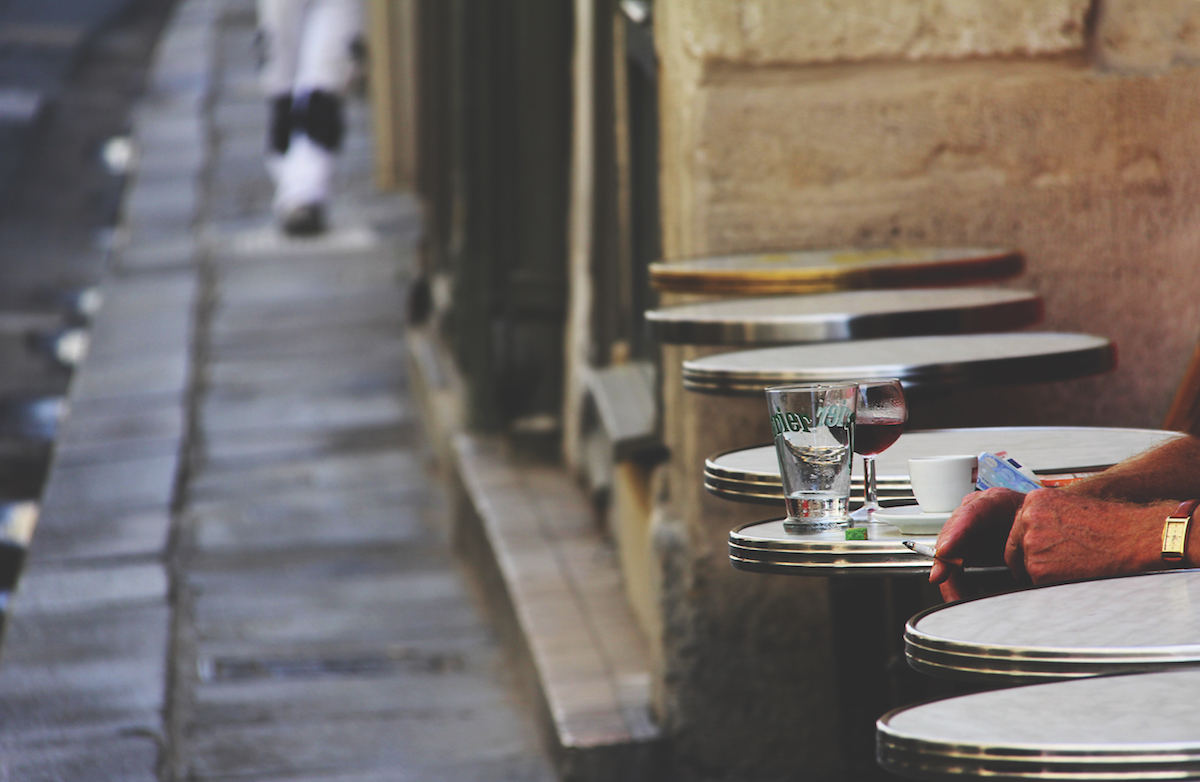 A regular French day. Coffee, cigarettes, a short break from work and routine, a simple shot of time. It's peace. And you are a part of it.
The second theme which I like a lot are portraits from behind. One can imagine how a person looks by a picture taken from behind – what they are feeling, this person whose face is unseen.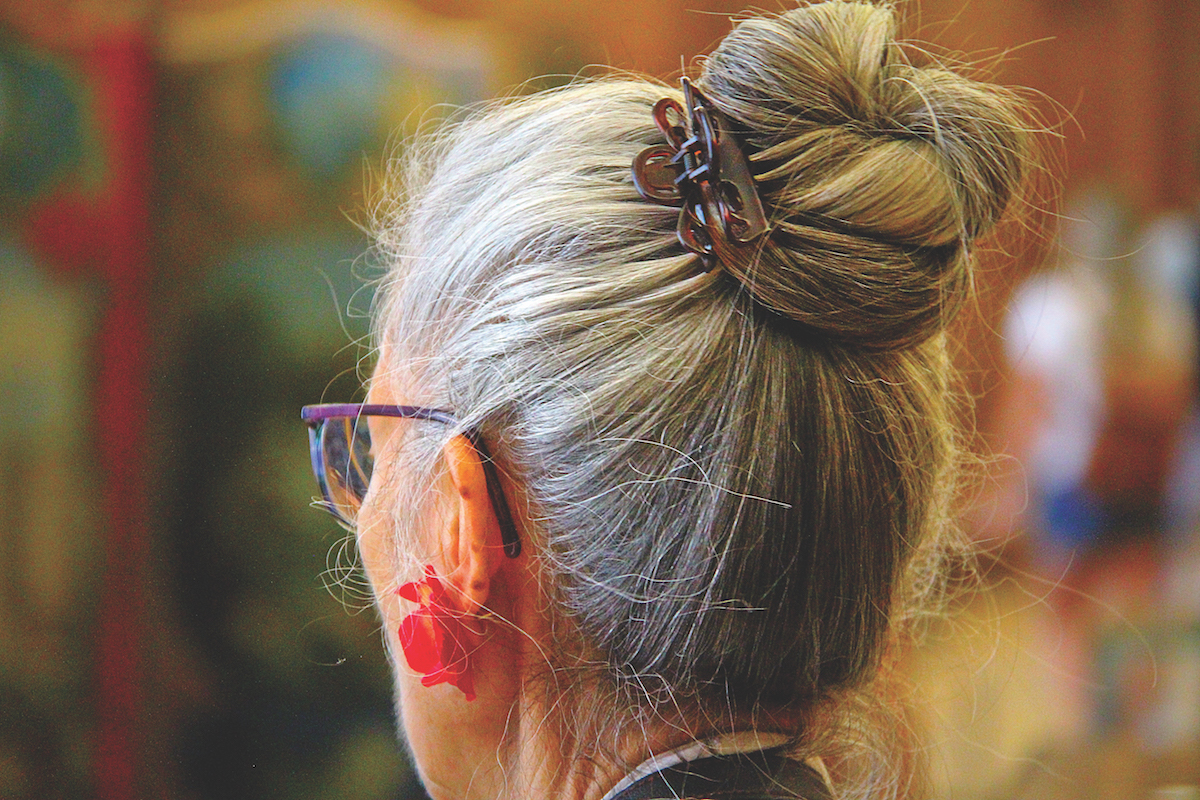 I shot this at Petit Palais, I walked behind her for a while. She was careful and at length studied an exhibition. First she had her glasses on, then she took them off and went up to the exhibitions and looked them [the exibits] over. Grace and coquetry. It's true that she is rather grey-haired, but there is a small, red detail about her, at her ear that says she hasn't gotten old yet.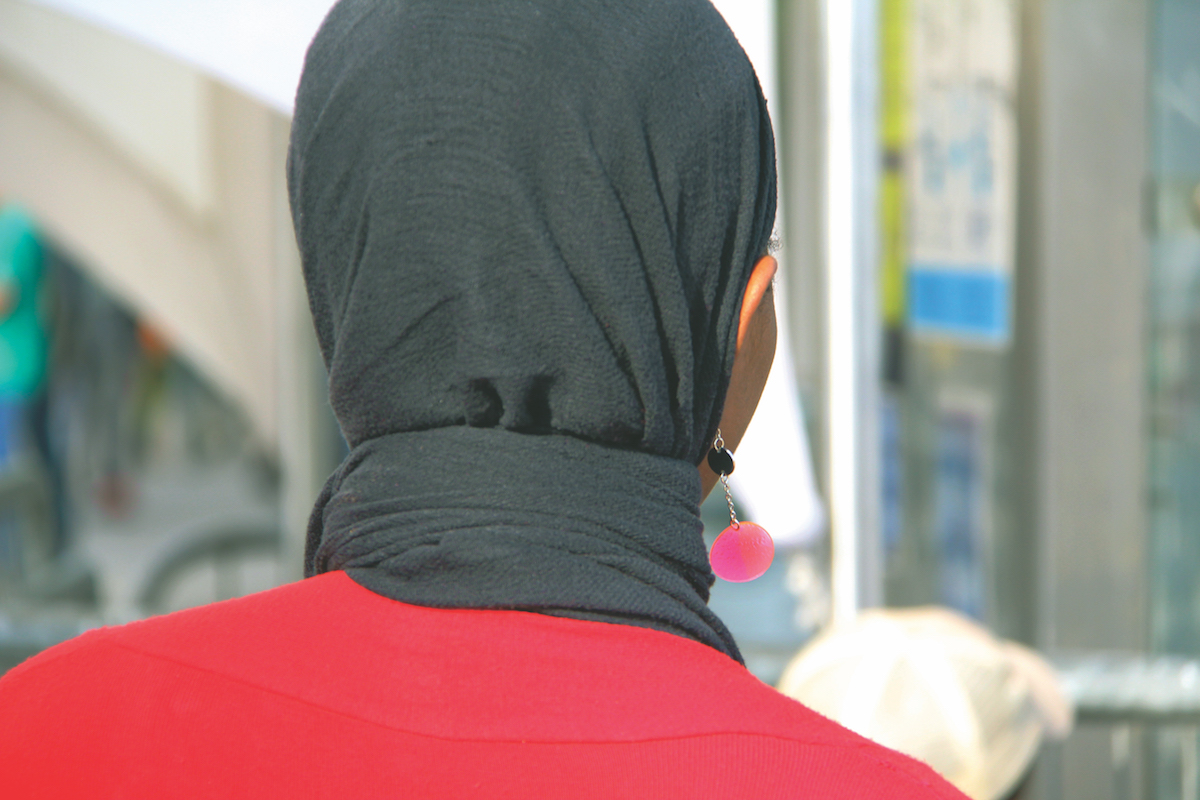 I shot this photo in Paris as well. The shape of an ear, clashing colors, an ear sticking out. I immerse myself in a world that is totally unknown to me.
The third theme that interests me the most is the elderly. People on whose faces one can see the traces of a life lived, of eyes that tell stories by themselves. Many stories are born in my head in such cases.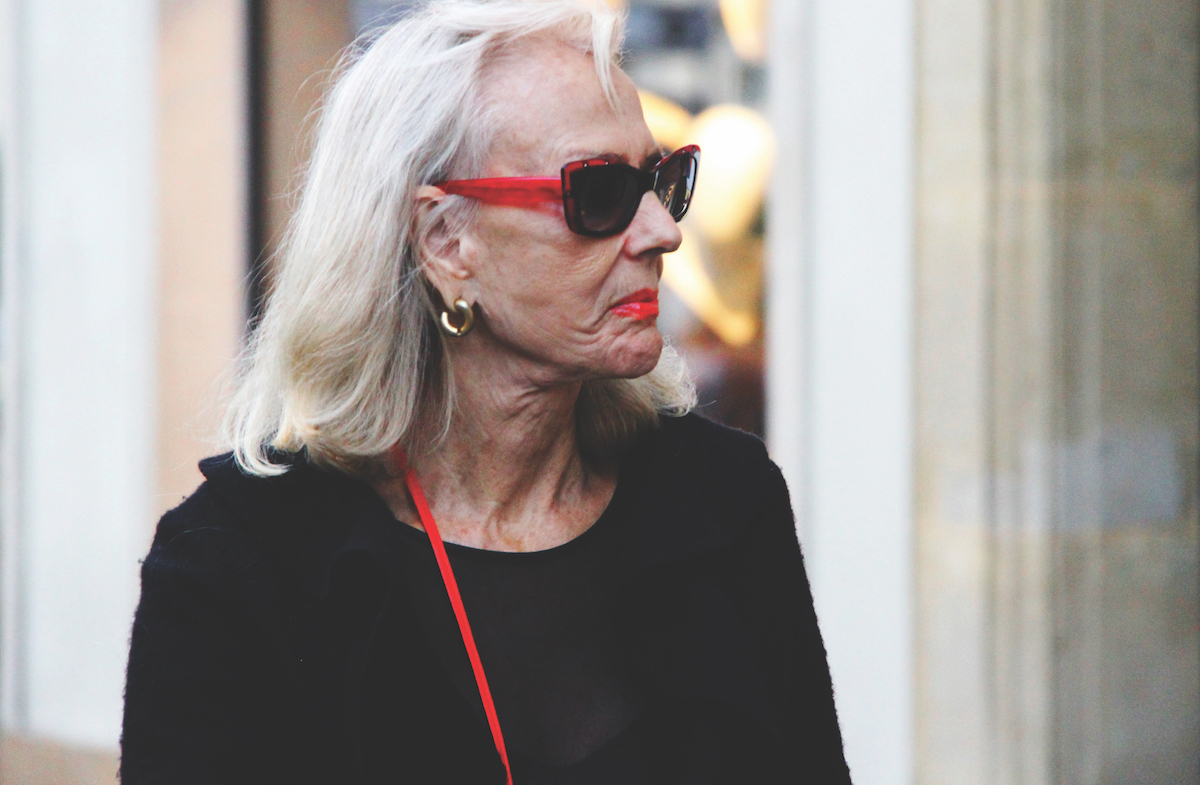 She walks along the street, you take a look, and then she's gone. A barely visible smile on the tips of her lips say that before you is a former Femme fatale, and behind her are many 'sins.'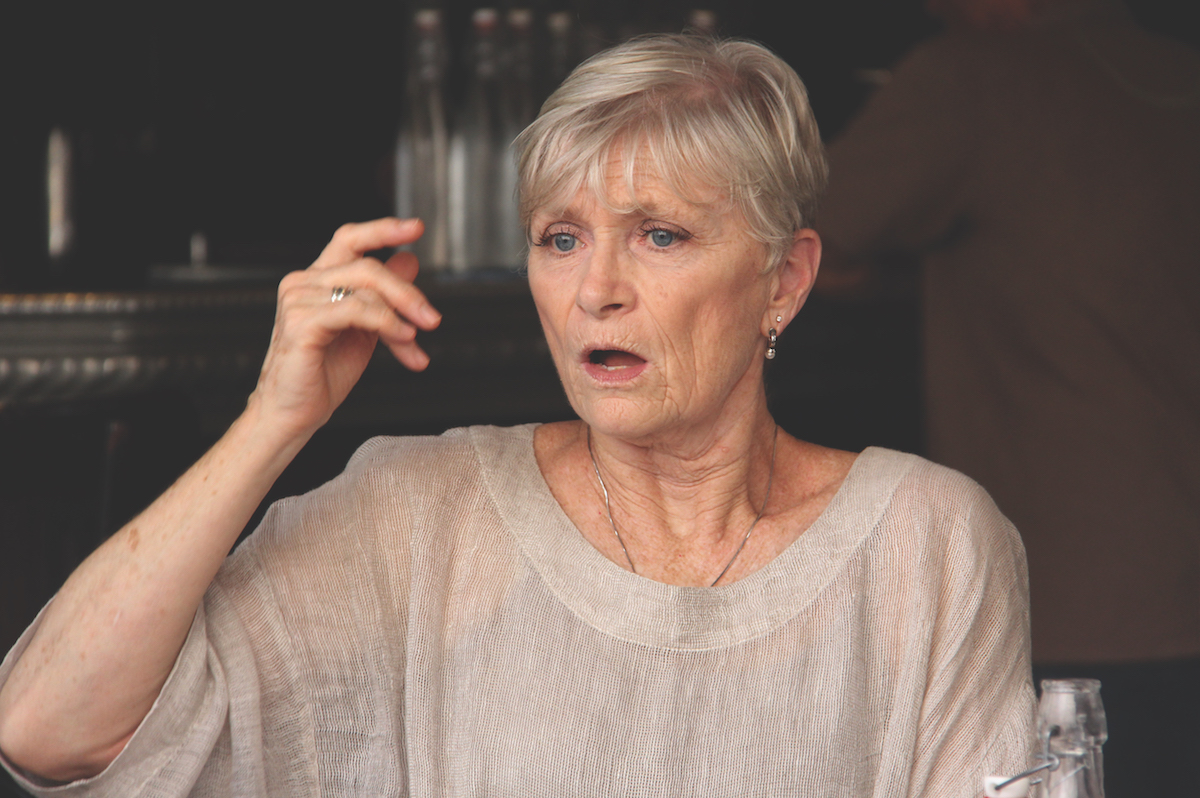 She was a every spontaneous woman. Wrinkles appeared on the spot where her childhood dimples used to be, and she grew old. She sat on the terrace of a Parisian cafe, drank red wine and constantly talked.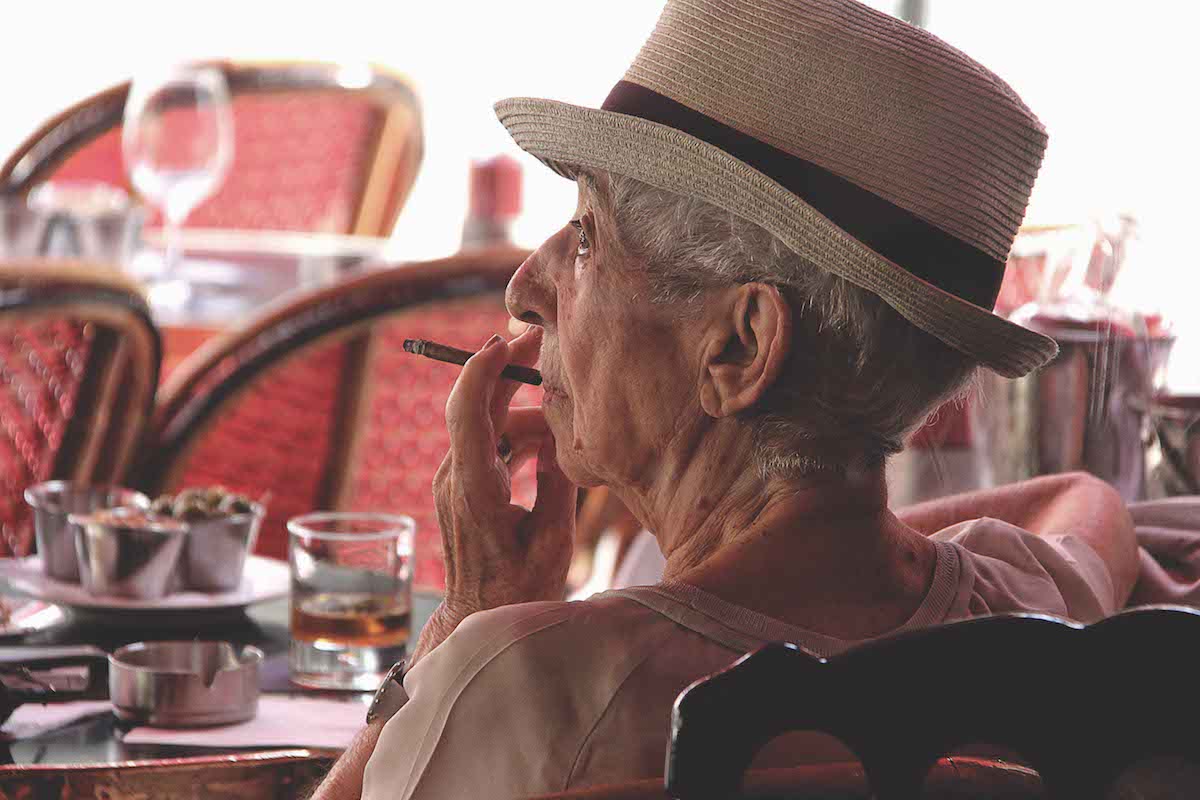 I will never forget this woman. She walked into cafe Rotonde in Mont Parnasse and brought with her so much energy that all you'd want to do is listen to her. I wanted to learn about her life, from her childhood up until today. She probably saw everything: a hurricane of temptations, disappointments, war with herself and, every day at noon at the cafe Rotonde, a whisky and cigar.
The fourth theme is love. I look for it and find it all the time. I am happy when I see faces filled with happiness.