People sleep here, but not only
When it comes to Sukhum, one immediately imagines the Apery and the Botanical Garden, as well as famous Brekhalovka.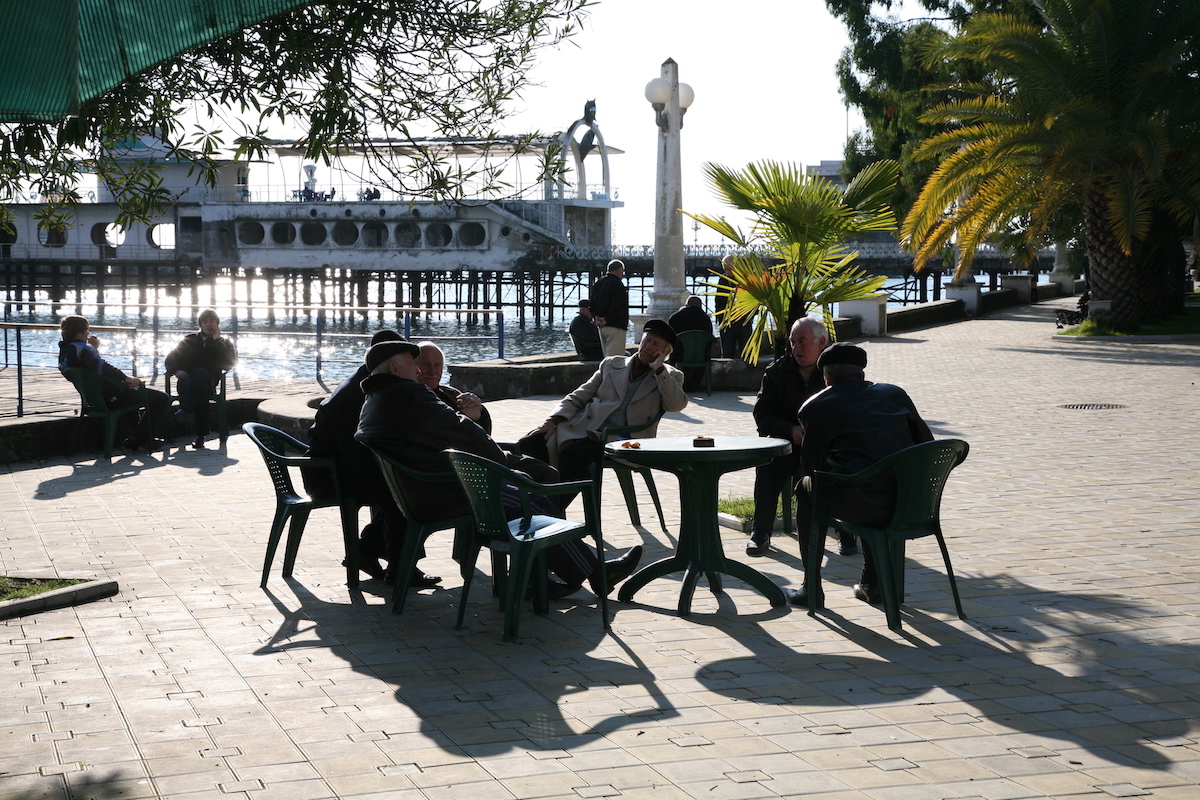 However, the majority of Sukhum residents do not live here. At least one third out of 80 thousand city residents live in the "economy class commune residence – the New District, located in the western outskirts of the Abkhaz capital.
Judging from the district's name, it is a relatively new district. The first five-storey residential buildings were built here in the 60s.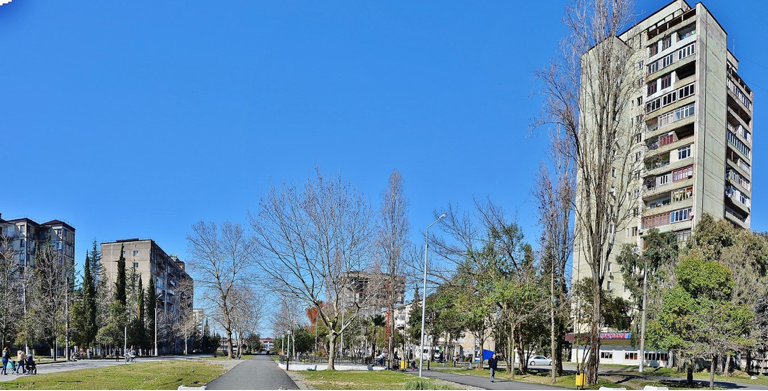 Locals call the New District simply "a district. If a taxi driver asks: "Where are we going? and one responds – "to the district, no doubt, that one will be taken to the New District. This is a town in the city or, as "Sukhum resident joke, "a parallel town.
"People, residing in the center, come here perhaps to attend a wedding or a funeral. Once they get here, they have problems finding their bearings on the ground. Single-type, many-storied buildings are strewn across the vast expanse and even the buildings number does not help to find a necessary address. It may take you hours to circle around until some local resident takes you by hand and leads you to a necessary building. My brother-in-law visits me once a year and each time it seems like he gets into a labyrinth," says Armen, a taxi driver.
As for the New District residents, they can perfectly orientate themselves. As a matter of fact, most jobs, in one way or other, are located in the central part of Sukhum. They have to go to and fro every day.
There are no architecture monuments here. This is a classical soviet district, built to "provide people with dwelling cheap and quickly. However, it is Sukhum's most populated district and that's exactly what it is intended for – to go to sleep after working, studying or entertaining somewhere in another place. At the same time, the new district is quite acceptable for living. There are schools, daycare facilities, shops, football grounds. There is a New Year tree on the holiday here and even its own outlet to the sea. The public transport runs here more frequently and till late hours than to other parts of Sukhum.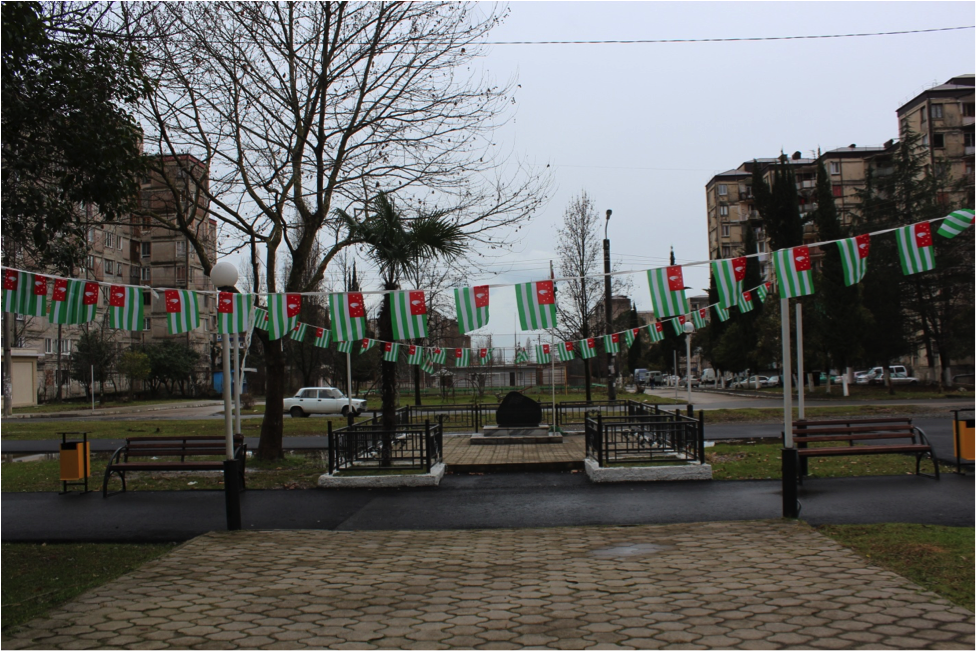 Asida, a university student, is a native of Gudauta, but it is located too far to travel every day to the university and she and her friend are renting a flat in the New District. The only thing that makes her happy is a rent charge – just RUB 3 thousand (approx.US$40) for a two-bedroom apartment. That's almost a give-away price. Such dwelling are ten times more expensive in the central part of Sukhum.
However, this advantage is "compensated to her by travelling to the university and back.
"I always travel to the university in sneakers or flat-soled shoes, other footwear will be uncomfortable for me. To get to a bus stop, I have to go through three yards with damaged pavement, along the road with a thick layer of chippings. High-heeled shoes won't be suitable here. I usually travel to the university by route taxis and I have to change them. Sometimes, when I am short of money, I travel by a trolleybus. Regrettably, the trolleybus does not approach the university, that is located on a mountain. Then I have to climb three hundred meters to get there," says Asida.
When a first-year student, she sometimes tried to go to the university in high-heel shoes until she broke her heel and turned an ankle. Since that time she has been wearing sport shoes only.
The apartments in this place are really relatively cheap. A single-bedroom apartment may be bought for RUB 400 thousand [about US$5,300], a two-bedroom apartment – for RUB 700 [about US$9,000]. Most young couples purchase dwelling here or rent it if they have not collected the money.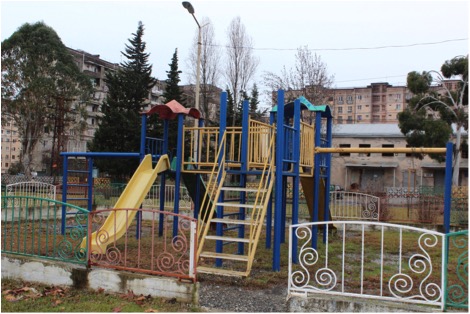 In most cases, the new inhabitants consider the New District to be a transit point. They say, I will live a couple of years, collect money and move to the center. However, regrettably, this plan works only for some of them.
"People get used to it and do not want to change anything. As for the people like me, permanent financial problems prevent us from changing anything. It is not that if I get money for dwelling in the city center in a couple of years, I will necessarily buy it. One gets used to a place, there are good neighbors here, I have repaired a flat and I do not want to change a school for children. There are many reasons not to weigh an anchor," says Viktor.
He used to live near the sea in the city center till the age of fifteen. Later, his parents were granted an apartment in the New District. He has been living here since that time, with breaks for studies in Rostov. Thirty years have passed, but he can't get accustomed. Viktor is an engineer, but he does not work due to the absence of a suitable professional job. He is currently engaged in the travel business.
"My income during a season is not so bad; I can even buy a flat in the center. However, in this case, we will have no money to live on till next summer. I have a son, who is a student; a daughter, who is graduating the schools; my wife does not work. Thus, there is no chance to change anything," says Viktor.
"I have a friend, who earns pretty much; he runs a huge supermarket here. He will not be lured out of the New District with anything. He has bought two neighboring flats and joined them to his own flat, as a result he has got a real palace.
He has built a garage for three cars. None of his family members travels on foot. Really, why should he change anything if everybody, including his wife, is happy?"
During the Georgian-Abkhaz war in 1992-1993, the New District suffered from shelling most of all, since it was located near the Gumista front line. Many buildings still have the bullet traces. Many apartments and, in some places even the whole buildings, have not been restored yet and are simply abandoned.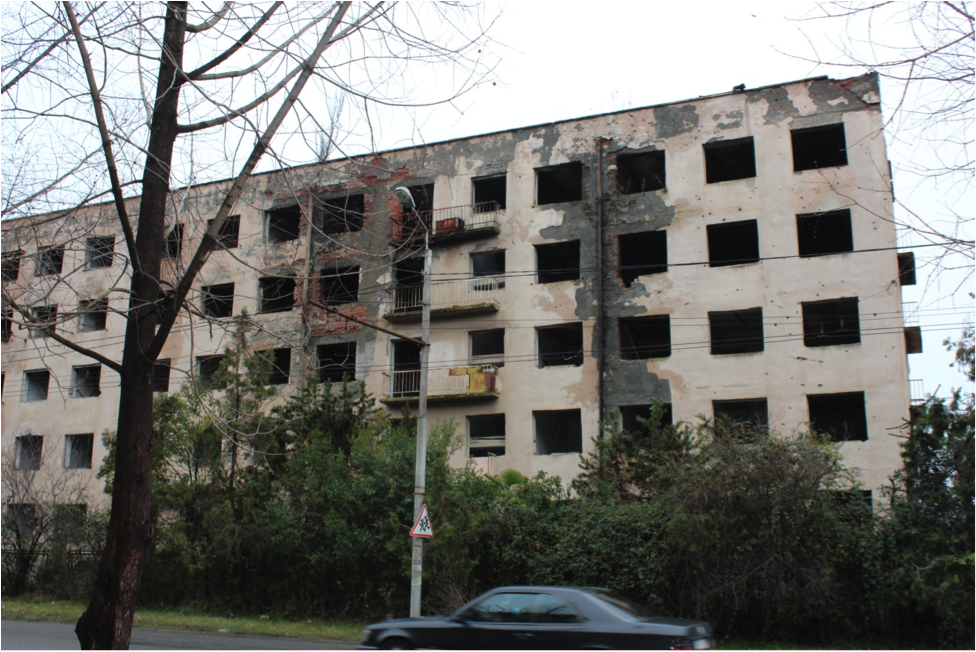 Meanwhile, the New District is being gradually restored by its residents, as well as through the state budget allocations.
Over the past few years, the state, through various programs, turned the district into a relatively comfortable place of residence. Many roads were covered with asphalt, new parks and public gardens appeared, several modern sports and children grounds were constructed. Besides, roofs of all many-storey buildings and lifts in the buildings were repaired and new lifts were installed in some places.
"Earlier, the government ignored us and the local residents had the same attitude. They threw garbage, did not clean yards and communal entrance hallways. There were oceans of mud all around. Some people even kept domestic animals in abandoned flats, says Valentina Kulakova, a pensioner.
"One of my neighbors turned a flat on the ground floor into a piggery. He kept pigs for several years. He did not care much for an awful smell and insanitary conditions around. I complained at different instances, but nobody could influence him, even the militia. Poor thing, what could they do if such a situation was almost in each house in the New District? Now, as the state has allocated considerable funds for provision of the district with amenities and the pigs have disappeared, the residents' self-consciousness has increased. There is a great difference between the situation five years ago and the situation that we have now.
Toponyms and terminology used by the author, as well as views, opinions and strategies expressed by them are theirs alone and do not necessarily reflect the views and opinions of JAMnews or any employees thereof. JAMnews reserves the right to delete comments it considers to be offensive, inflammatory, threatening or otherwise unacceptable