Opposition activist detained in Georgia, opposition announces large-scale demonstrations
The Georgian opposition is holding large-scale demonstrations in Gurjaani – a city in the Kakheti region of eastern Georgia.
The opposition says that the results of the presidential elections held on 28 November are illegitimate.
Today the Gurjaani District Court chose to put an opposition activist arrested on 17 December under pre-trial detention – he is a representative of the United National Movement party [ed. Saakashvili's party, the former governing party of Georgia] and a former MP, David Kirkitadze.
• Georgia's fifth president sworn in, opposition protests continue 
• Photo report: Tbilisi opposition protest
Kirkitadze was detained after he got involved in a fight with the police on 16 December, the day of the inauguration of the elected president of Georgia, Salome Zurabishvili.
There are several hundred opposition supporters in front of the court building in Gurjaani.
Security measures were tightened in the surrounding area – an unprecedented number of policemen have been mobilised, and police cordons were set up in the courtyard of the court.
The Georgian Ministry of Internal Affairs calls on the organisers of the protest and its participants in Gurdjaani to comply with the law, to obey the demands of the police, to respect state institutions and not to interfere with their functioning, Novosti-Georgia reports.
In the front row of the cordon, police women lined up in front of the protesters. The participants of the opposition rally gave them flowers: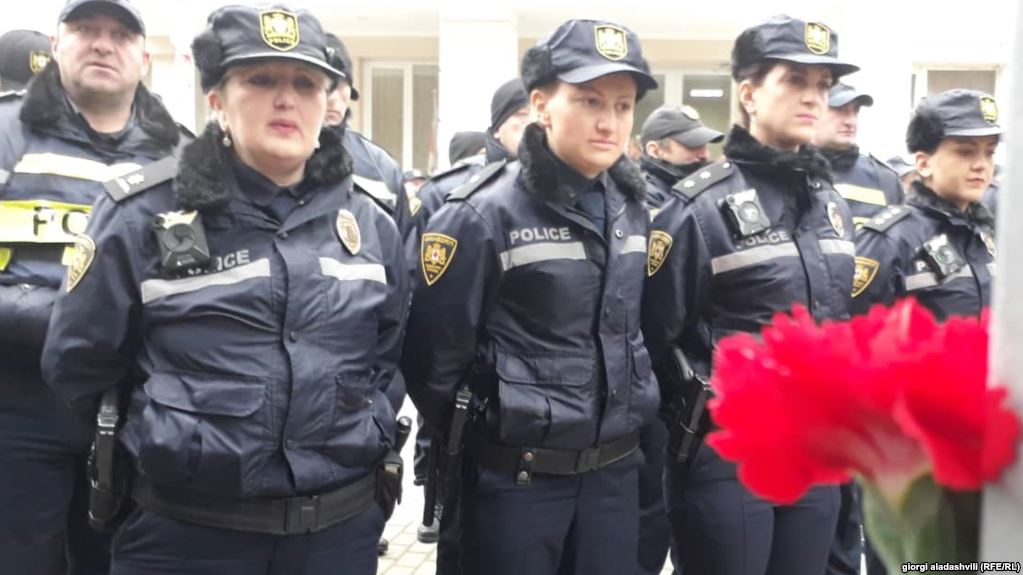 The opposition regards Kirkitadze as a political prisoner and is going to appeal the decision of the Gurjaani court to the Court of Appeals, as well as to the European Court of Human Rights.
The opposition also announced permanent demonstrations demanding snap parliamentary elections.
Kirkitadze himself went on a hunger strike in protest.
Representatives of the authorities believe that the court made a reasonable decision:
"Cases of disrespect towards the police by the opposition have recently become more frequent. This trend should end," said Parliament Speaker Irakli Kobakhidze.
Opposition figure Kirkitadze is accused under part one of Article 353 of the Criminal Code of Georgia: an attack on a police officer on duty or on police vehicles. The crime is punishable by a sentence of four to seven years in prison.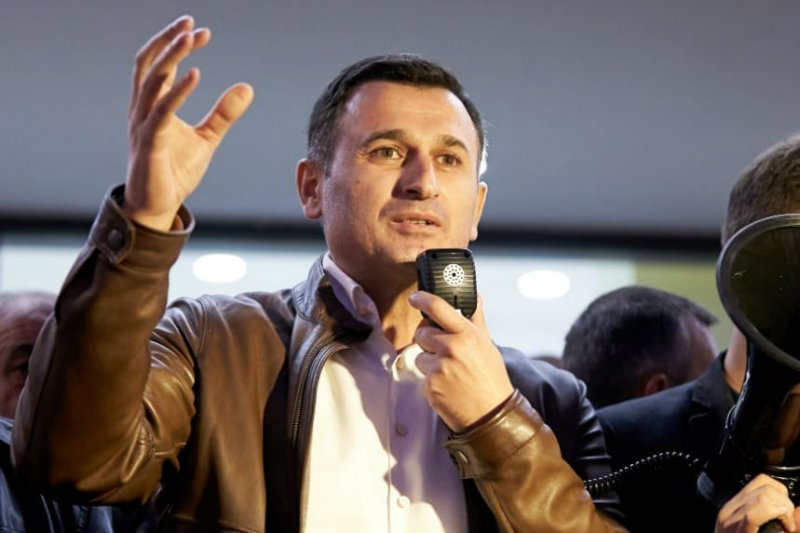 An opposition confrontation with the police took place on Sunday near the city of Telavi, where an opposition motorcade intended to hold a rally in the city during the inauguration of Salome Zurabishvili.
However, the opposition column did not get to Telavi that day, as the police blocked the convoy all the way to Telavi.
As a result of clashes with the police, several protesters were injured, as well as 10 police officers, the Interior Ministry reports.
The opposition considers the allegations against Kirkitadze unfounded.
Representatives of the Strength in Unity coalition say that the police themselves violated the law, trying to prevent them from exercising their constitutional right to freedom of assembly.