Op-ed: Elections and opposition pessimism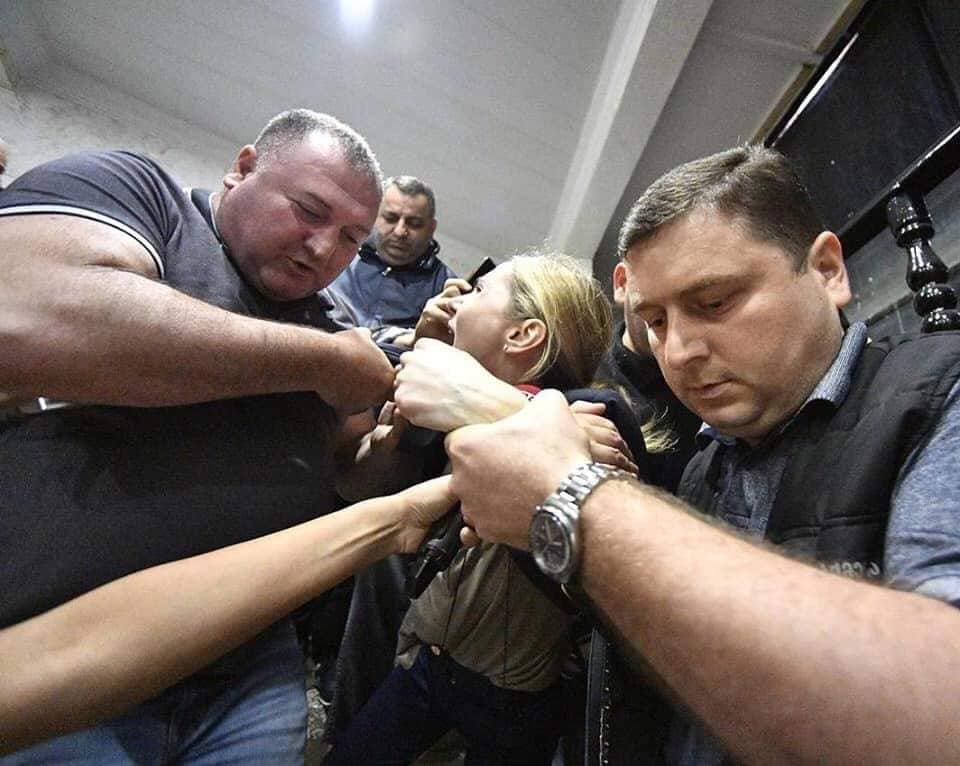 The May 19 by-elections to Parliament and municipal bodies caused disproportionate excitement in Georgia.
Any contest between the ruling Georgian Dream party and the opposition, however local, is seen as a preview for important parliamentary elections in the fall of 2020. The opposition is trying to create a precedent of defeating Georgian Dream somewhere, while the ruling party is making sure this doesn't happen.
The Zugdidi Stand-Off
Against this background, elections for Zugdidi mayor were special. Mikheil Saakashvili, an informal leader of the United Opposition coalition, significantly raised the stakes by prompting the coalition to put up his wife, Sandra Roelofs, to run. Traditionally, Saakashvili has relatively stronger support in Megrelia, the region of which Zugdidi is the capital. If he could win anywhere, this was it.
In a personalistic world of Georgian politics, this was a direct challenge to Bidzina Ivanishvili, Georgia's de facto tsar. Had Roelofs won, this would indicate that Saakashvili is a leader capable of defeating Ivanishvili on the national level as well. This would also send a message to the opposition electorate that it was only him, Misha, who can really confront Bidzina.
Having all this in mind, the government could not afford to lose. Both the government and the opposition concentrated its resources in Zugdidi. Temporarily, this small town turned into the political capital of Georgia.
The ruling party candidate won with about 54 percent of the vote – as it did in all other constituencies save for the Mtatsminda district in Tbilisi, where a second round is expected.
The election campaign was dirty, especially in Zugdidi, where the government reverted to all its usual methods, including, reportedly, intimidation and vote-buying. However, the election day was relatively calm and the vote-count quite fair; most people who came to the precincts have really voted for the government candidates.
• Op-ed: What have we learned from Georgia's presidential election?
• Georgia: school director hounded to death during elections?
• EU, US and Georgian officials sound off on the 2018 Georgian elections
We know that there is no such thing as a level playing field in Georgian elections; the opposition confronts a significant handicap. But if the government gets really unpopular and the opposition is capable, it may still win. This is the name of the game, and Saakashvili knew what he was entering into.
The Zugdidi race turned out to be a personal defeat for Saakashvili. Having put up his spouse as a candidate, he lost a chance to distance himself from the defeat. This may lead to some discord within his own party, the United National Movement (UNM), and the coalition around it. 
Saakashvili and Revolution
The first sign of discord showed itself on election night. Nick Melia, one of the leaders of the National Movement, almost openly attacked Saakashvili without mentioning his name. One cannot repeatedly call for public protests and raise expectations of a coming revolution, he said, without being capable of actually doing anything. This is a way to demoralize one's supporters. Nobody but Saakashvili himself could be the target of this criticism.
This is probably the most divisive issue for the Georgian opposition. Saakashvili believes that there is no way Ivanishvili's regime will allow the opposition to win elections; therefore, some kind of replica of the Rose Revolution will be needed again. His most loyal supporters believe in him.
He has a point here. The combination of administrative resource and Ivanishvili's personal fortune makes the government handicap especially big. The presidential elections, as well as the recent by-elections demonstrated that Ivanishvili is prepared to use these resources in full in order to maintain power. The 2012 precedent may not work here because at that time, the government was confronted by a billionaire whose personal fortune exceeded the state budget twice. This can hardly be replicated. Therefore, street mobilization may be a necessary game-changer.
Maybe. However, the fact of the matter is that – for the time being, at least – the Georgian people appears to have lost their taste for street politics. We had protests, but avowedly "non-political". Almost nobody wants to follow UNM to another revolution.
Saakashvili has not been in Georgia for more than six years now, and it is no surprise that he may have lost touch. Or he may have gottet obsessed about street politics, believing this is his strong point and the only way he can be propelled back to power. He followed similar tactics in Ukraine, where he tried to mobilize another Maidan – without any success.
But his party leaders in Georgia know better. Following defeat in 2016 parliamentary elections, Saakashvili supported the idea of boycotting parliament implying that politics had to be moved to the street. This lead to the split of his party and creation of European Georgia. Immediately after the presidential race in November 2018, he called for a campaign of civil disobedience – but his presidential candidate, Grigol Vashadze, distanced himself from this appeal. The opposition still tried to mobilize large protests anyway, but to no avail. Now Nick Melia, who sided with Saakashvili during the 2016-17 split, attacked him on the same issue.
Street politics are notoriously unpredictable. Nobody can tell, whether another velvet (or not so peaceful) revolution will happen in Georgia, what may trigger it, and who will emerge as its leader. In a semi-autocratic regime like the one we have, this scenario can never be discounted; but for the time being, obsessive revolutionism has become a sign of weakness.
A hope for coalition politics
But how can Ivanishvili be defeated through elections without the support of the street? This idea is being tested in Mtatsminda district of Tbilisi. Here, Shalva Shavgulidze, a candidate of the coalition of the European Georgia and Free Democrats, will face a GD candidate in the second round.
This prospect rests on an assumption that while there is no single opposition party capable to stand up to the GD, different opposition groups can do it together. In the first round, Mr Shavgulidze got 37 percent against 41 percent for the candidate of the ruling party. If in the second round supporters of other opposition groups switch to him, he has a chance.
This scenario is possible. But it requires some kind of coordination and cooperation between opposition parties, including, of course, the United Opposition. Is this going to happen? For these by-elections, the United Opposition and European Georgia agreed to cooperate by dividing up available districts and supporting each other candidates. This did not work perfectly, though it was a step in the right direction. But this will not be enough, probably a larger network of cooperation is needed.
Uncertain Future
The results of the by-elections will probably increase confidence of the ruling party and seed grater pessimism among the opposition. They are also bad news for democracy, because they reinforce the belief that Ivanishvili's government cannot be beaten through democratic means even if its popularity declines further. He can always mobilize enough administrative and financial resources to preclude opposition from winning, but he also should not be afraid of street protests because the opposition is not capable of mobilizing sufficient amount of people. If this situation persists, Georgia may be on the way to more autocratic rule.
However, jumping to such conclusions may constitute a self-fulfilling prophecy, and a mistaken one. As we learned from experience, a lot may change unexpectedly, and there is quite some time before the fall of 2020. The future is unpredictable, but persistence works.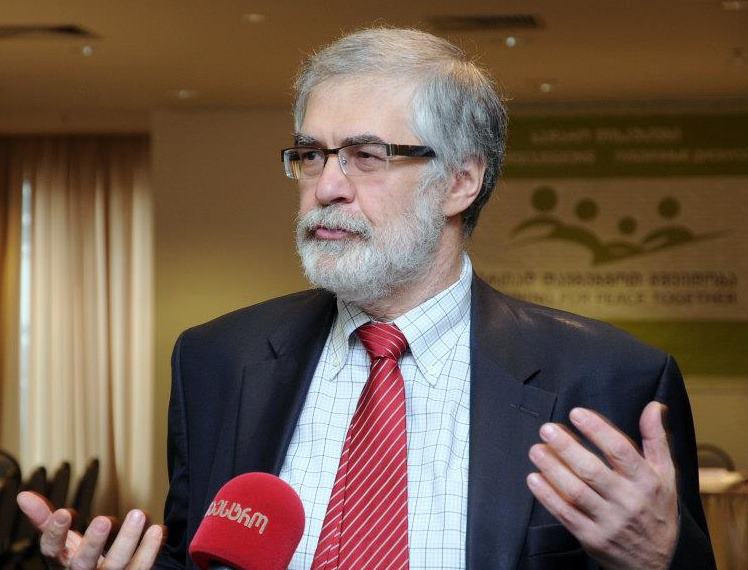 Ghia Nodia, the head of the Caucasus institute for Peace, Democracy and Development