One–student schools, combined classes, one-room schools – problems in Armenian rural education
There are 1410 schools in Armenia, where 387,135 students study and 31,708 teachers teach.
This includes schools in small villages, which are attended by sometimes less than 10 students. Under the previous government, more than 10 such schools were closed because larger schools are more cost effective.
As a result, one school brought together several villages. Children from were brought to these schools by car or bus, which did not require large expenses.
• Yerevan youth leave city to work in village schools
• The miserable state of hygiene in Armenian schools
After the change of power in 2018, the new Minister of Education promised to find a new approach. Arayik Harutyunyan promised to preserve villages in small schools.
To reduce the cost of operation, cultural centers have been proposed. These would collect the village school, kindergarten, and library under the same roof.
JAMnews gives the details of the new plan.
There are more teachers than students
There are currently 35 schools in Armenia with less than ten students.
There are even schools with only one student. In the village of Geghakar, there are two teachers for just one student, and in Shaghik in Shirak marz  there are three.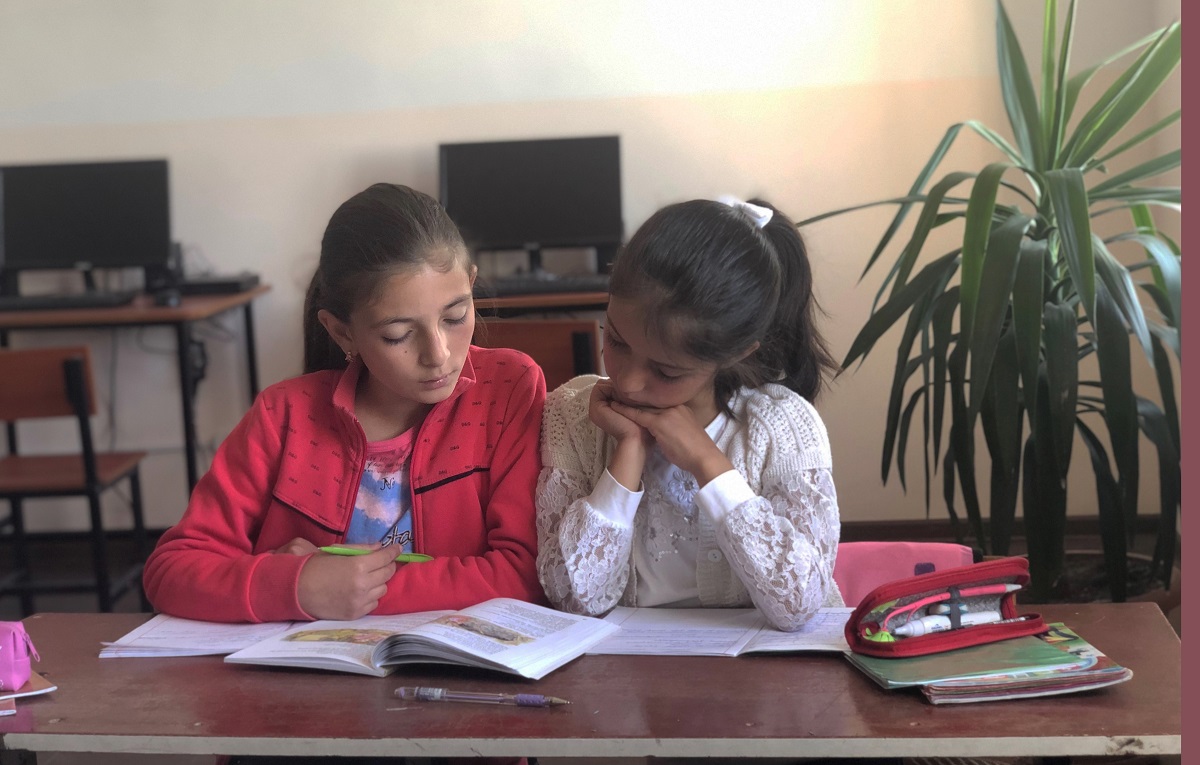 Eight out of 35 schools in Syunik region have 10 or fewer students.  In the village of Agarak, two students study at a school staffed by three teachers and four employees. That's seven people working for two students.
But the situation is even sadder at an elementary school in Ashotsk in the Shirak region. Two students study here, with only one teacher.
Many small schools find themselves forced to combine classes, such as fifth and sixth grade.
Another problem is that small schools are not attractive for teachers, since they are given few hours. As a result, many schools are understaffed, which means teachers may be teaching several subjects and classes.
Expert opinion
In small schools, classes are completed to optimize costs, but this comes with a price, says educational expert Marina Galstyan – quality.
She considers the picking in elementary school to be especially wrong, that is, in the first grades, which should teach children how to complete tasks on their own and lay the foundation for education.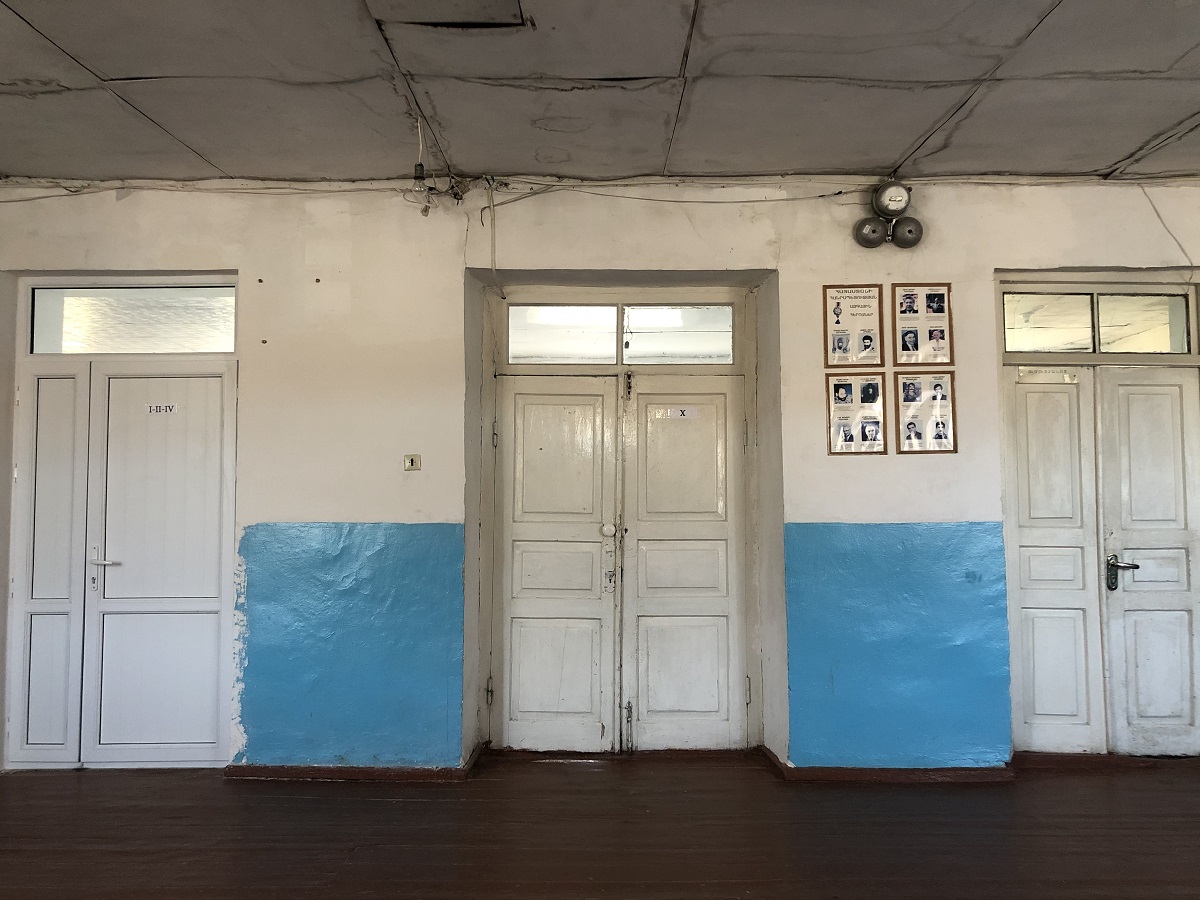 She is convinced that the school equipment contradicts the right of children to receive education:
"Why should a rural schoolchild suffer because there are no other children of his age in the village where he lives? From the point of view of the right to education, combined classes should be banned. If there is only one student in the class, you need to deal with him separately.
I am also against closing schools and transferring children to other educational institutions. The fact is that the closure of the school hits the entire settlement. Because the school is not only an educational unit, but also a resource for the village. You could even say the school preserves the village. "
What the children say
"We quickly do all the lessons to play with toys," said Sevaberd Artsrun Vardanyan, a second-grade student in the village secondary school.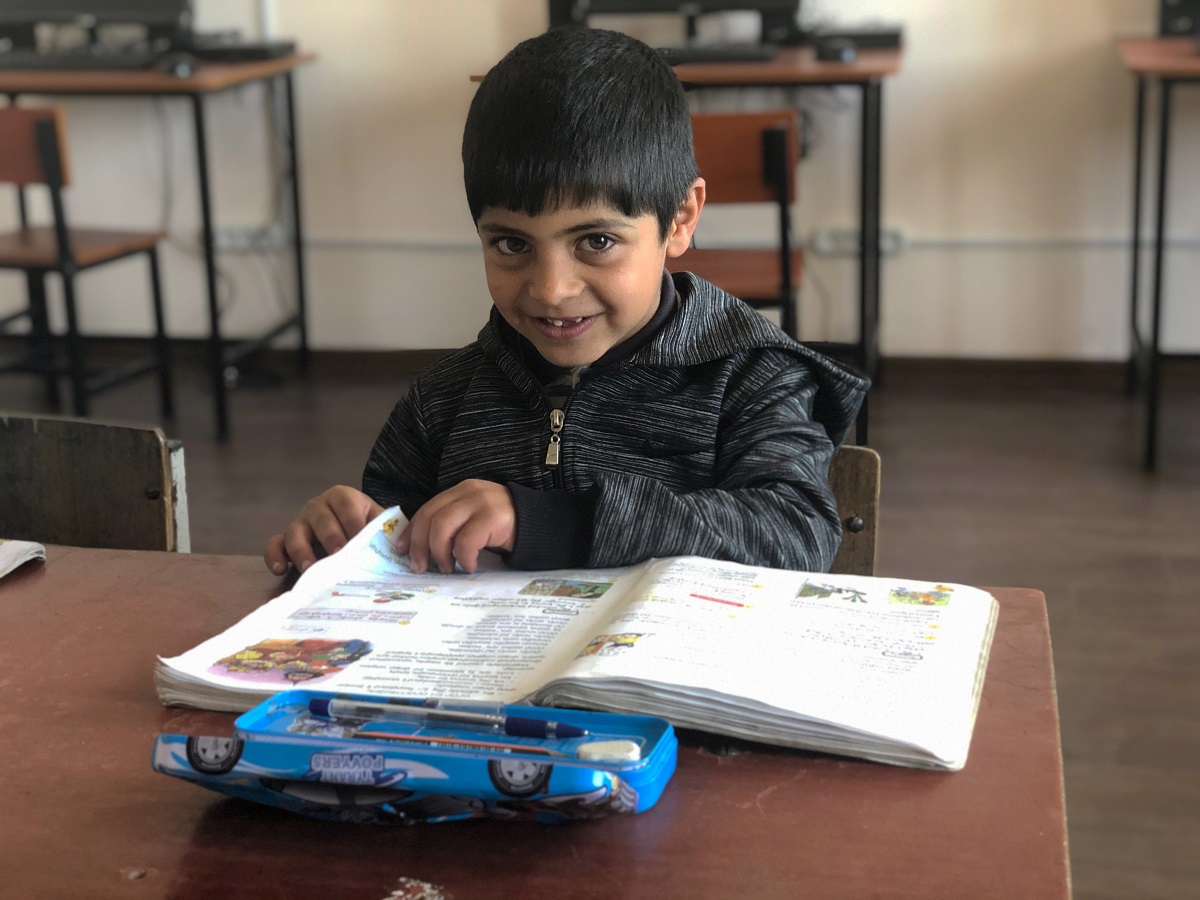 Artzrun and Tehmineh Drboyan are sitting at the same desk. These are students of the second grade of the school, there are no other second-graders. They study in a combined class – together with students in the first and fourth grades.
Artzrun is happy to be in a combined class. The teacher does not have much time left for him, which leaves him extra time to play. He says he is used to studying in a large class and does not want them to separate him from his friend Tehmineh. All students in the combined class became friends, despite the age difference.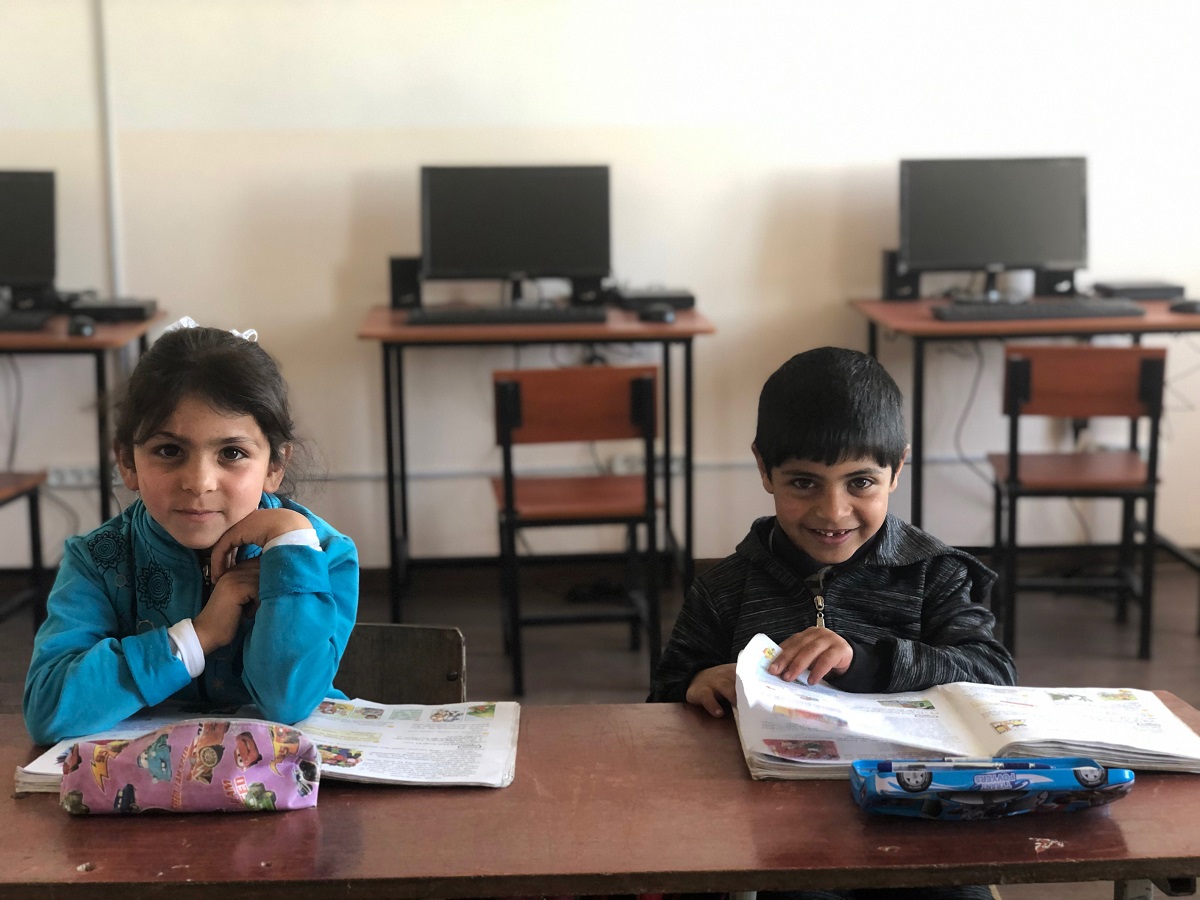 Tehmineh and Artzrun dream of becoming doctors. But for now, all they want is as much free time as possible for games.
"If I was in high school, I could play even more", thinks Artsrun.
About Sevaberd school
The school has 19 students, five classes. The sixth and eighth grades are combined, as are the eleventh and twelfth. Ninth and tenth grades study separately. There is no seventh grade at the school.
It is located in the Kotayk region. It was founded in 1956.
There are also not enough teachers, which means teachers have to handle several subjects – from chemistry to physical education, technology to social studies.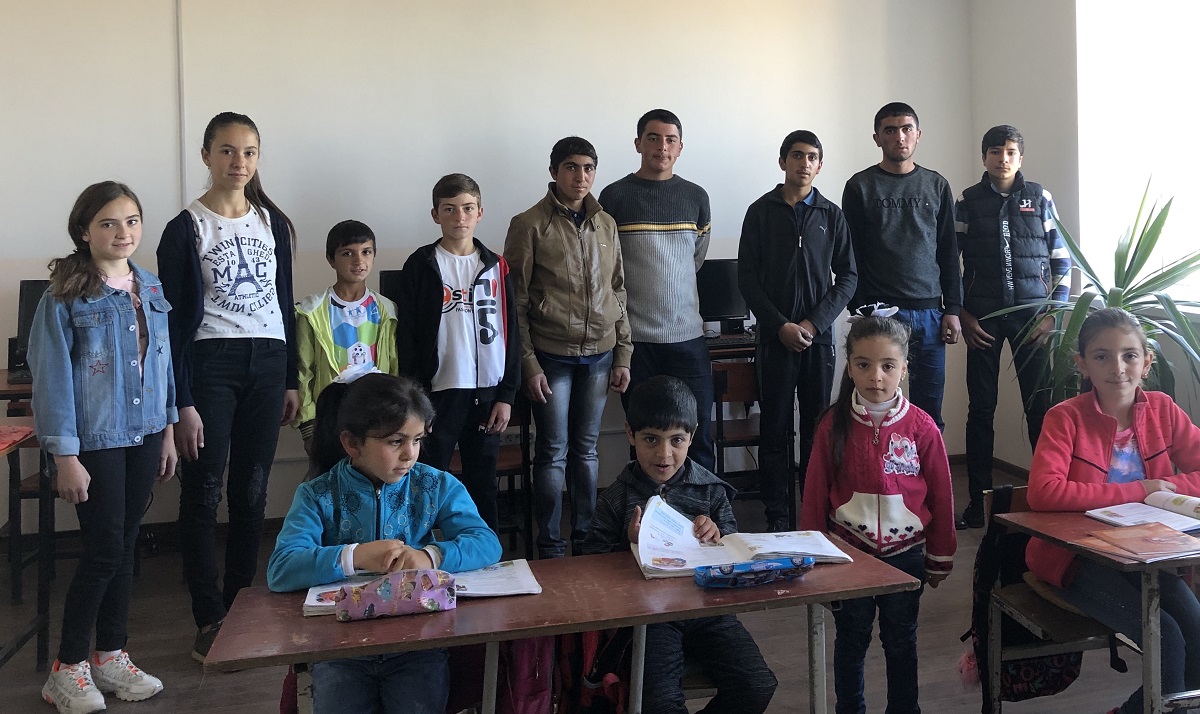 Teacher considers the joint classes to be "ineffective"
Anush Hovhannisyan teaches in the same class in which Tehmineh and Artzrun are studying. She does not hide her negative attitude towards the combination of classes:
"I will characterize this situation as ineffective. Pupils are clearly suffering because of this. In the first grade I teach children letters, elements of letters, but in the fourth grade I need to be preparing students for exams.
I can handle two classes no problem, but when three classes are combined, it's not clear what's what. I am completely at a loss. You need to be clear who asked what, who needs help, who's idling around. It's impossible to work simultaneously with three classes."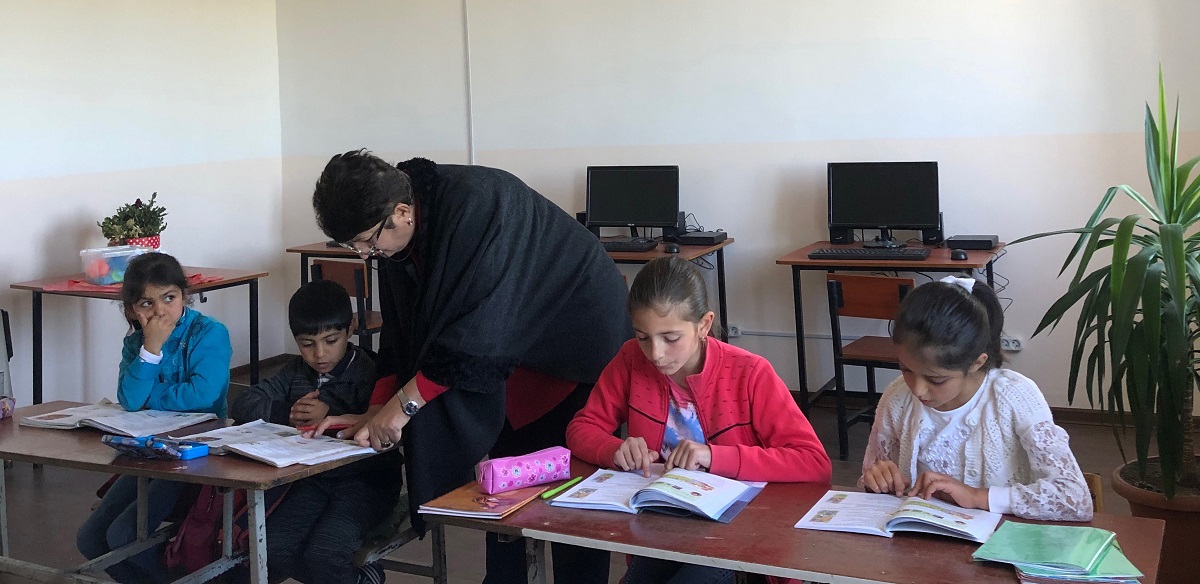 Hovhannisyan is sure that the best solution is to provide children with the opportunity to study in different classes, in which case the quality of education will significantly increase.
Director's response
"Since there are few students in the school, and funding is allocated according to the number of students, without a complete set we will not be able to pay teachers a salary. The amount will be very small.
Learning may be ideal if one teacher is engaged with one student, as during individual lessons. But it is clear that the school does not have such financial opportunities. It seems to me that if the teacher uses the correct group teaching methods, then he will be able to achieve the effectiveness of classes in the integrated classroom, " said Edgar Nikoghosyan, director of Sevabrada High School.
He also believes that "havings combined classrooms saved the school, which in turn saves the village." He says that children are happy to attend school, because they have nowhere else to go and nothing else to do.
To give students as much knowledge as possible, the principal plans to collaborate with other schools. In particular, there is an intention to use the remote teaching method. This means that Sevaberd schoolchildren will participate in open lessons of other schools online.
The Ministry of Education also supports the "distance learning model". It involves conducting online classes by teachers of large educational institutions for students of small rural schools who need it.