North Ossetia: local politician allegedly assaults school teacher
A 28-year-old member of the district assembly of North Ossetia beat an elementary school teacher during a lesson after he received a complaint from his fifth-grade niece.
The incident occurred at secondary school No. 4 in Ardon, in front of six-year-old students.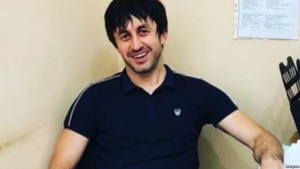 The parents of the schoolchildren lodged a complaint claiming that district assembly member Vasily Gogichashvili assaulted Madina Sodieva, a teacher, during a lesson, grabbing her by her hair and dragging her to the director's office on another floor.
By that time, the bell for recess had already rung, so other students were also witness to the scene.
The parents further stated in their complaint that Gogichashvili tried to hit the teacher with a plastic bottle and a penknife in the director's office while also shouting vulgarities.
• Georgian student: "Americans are taught to think freely in schools"
• Violence in Georgia's schools – when does it end?
• Sex scandals in Azerbaijani schools
Sodieva corroborated the parents' story.
The conflict was caused by petty theft which took place at the school.
Sodieva discussed the incident with students, one of whom felt she was being singled out – Vasily Gogichashvili's niece.
Gogichashvili denied the allegations made against him and, in response, declared his intention to file a defamation case against the teacher.
"There was no beating. What happened was that the teacher illegally blamed my niece, who is disabled and suffers from an incurable disease … [she accused her of] stealing 60 rubles [about one dollar]. Anyone would lose his temper! But I did not touch anyone with so much as a finger," Gogichashvili said.
The deputy stated that he would voluntarily resign from office, but also made a proposal that he and Sodieva pass a lie detector test. The teacher agreed.
The public outrage was such that Arsen Fadzayev, a representative of the legislative authority of the Republic of North Ossetia-Alania and member of the federation council committee of Russia, interceded for the North Ossetian deputy.
"He did not beat the teacher," said the senator. "However, I agree that he didn't have the right to go to the school and 'sort things out' or raise his voice, since he is a deputy and represents the interests of the people."
The Styr Nykhas movement, engaged in the preservation of Ossetian traditions, stated that Gogichashvili should be brought before the people's court.