Tbilisi metro strike day 3: photos from the underground
On 3 June Tbilisi metro drivers started an all-out strike demanding higher wages.
This is the third day that all the metro stations throughout Tbilisi have been closed. Passengers who enter the metro simply finds an announcement which states that "The metro is closed, use buses. They're free of charge".
This has made movement around the city very difficult.  Masses of would-be passengers are seen queuing up for buses and minibus. Buses often do not even stop at stops as they are filled beyond capacity.
A "Free of Charge" notice on one of the buses.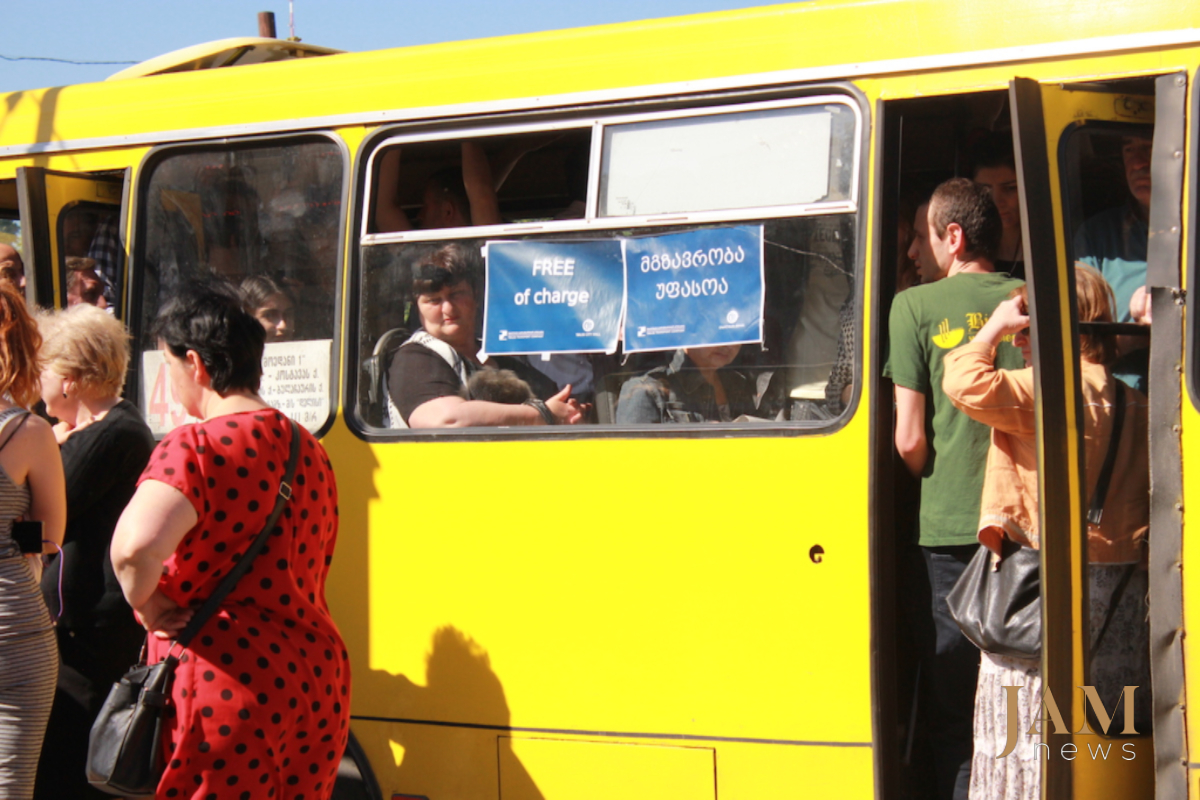 "Two people were sitting on the lap of the bus driver today. He apologized for not being able to seat a third because of back problems," – a joke posted on Facebook.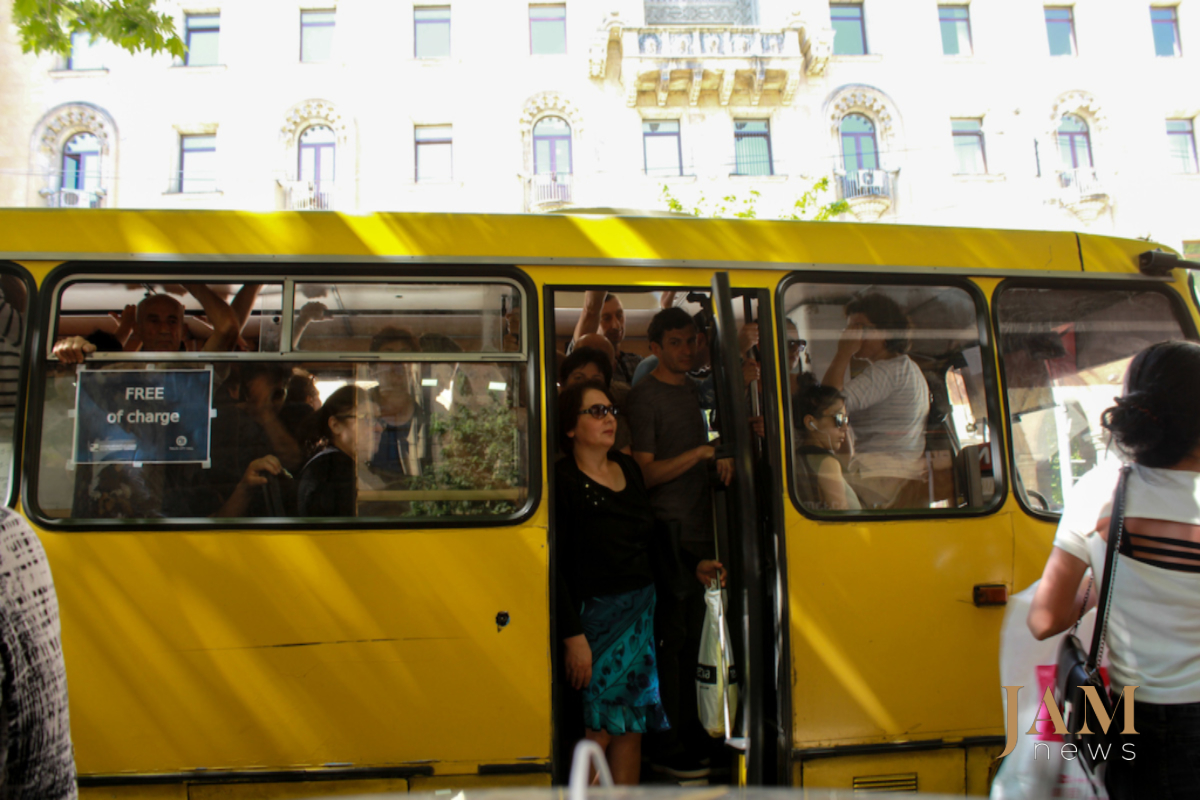 "I think I'm pregnant," – wrote another passenger who just took the bus.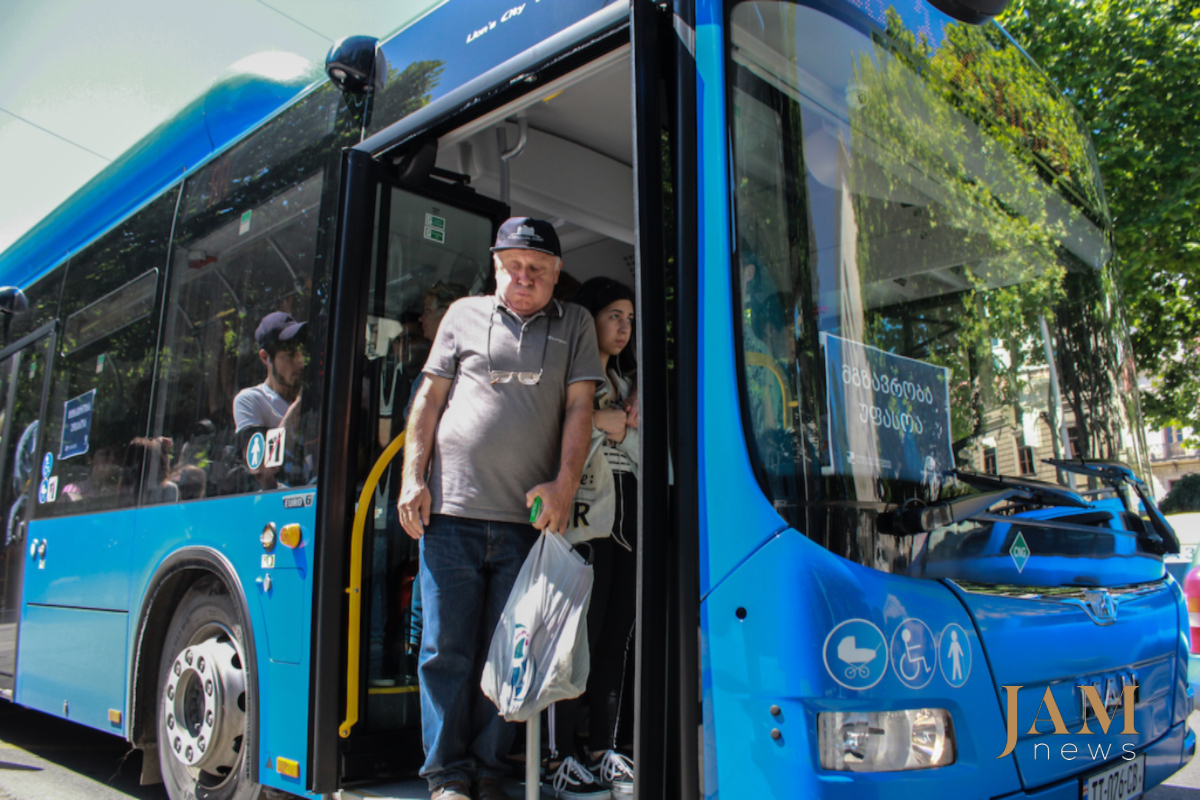 Children have an actual solid excuse for being late for school.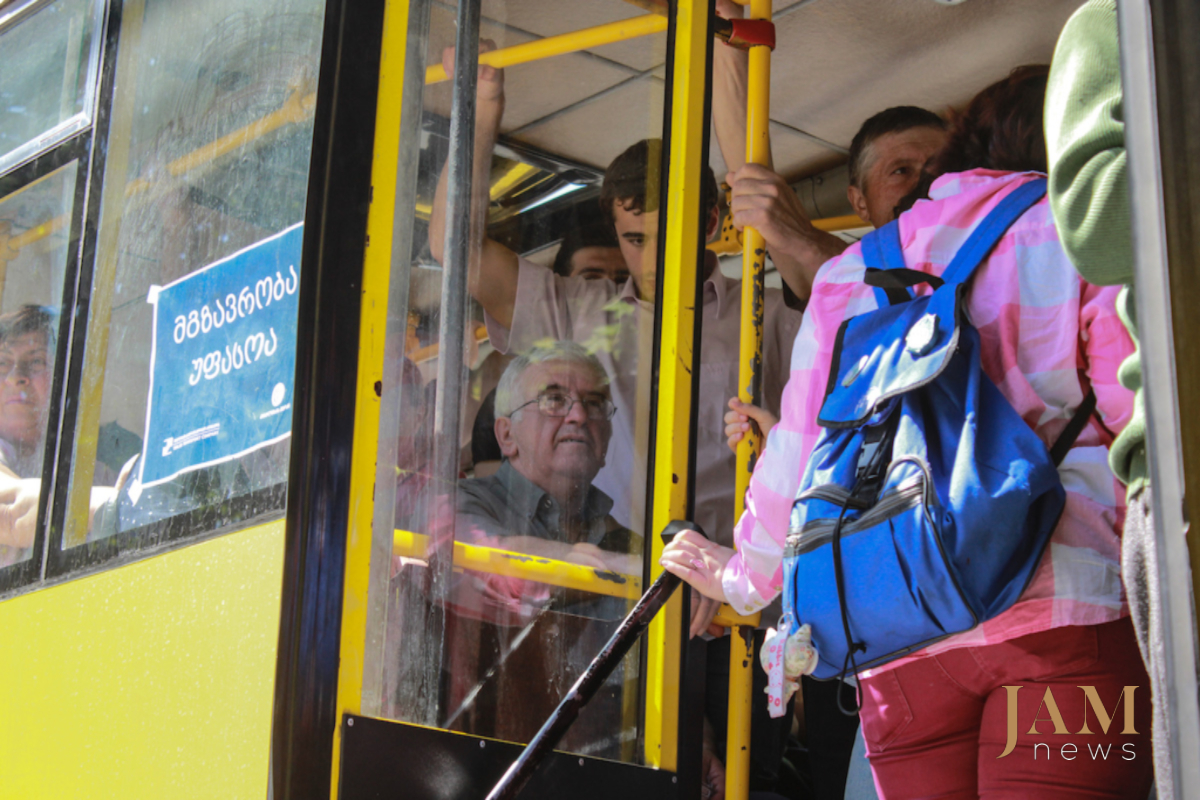 Another joke: "In Gldani there are so many people at the bus stop, that the opposition has come to hold a rally."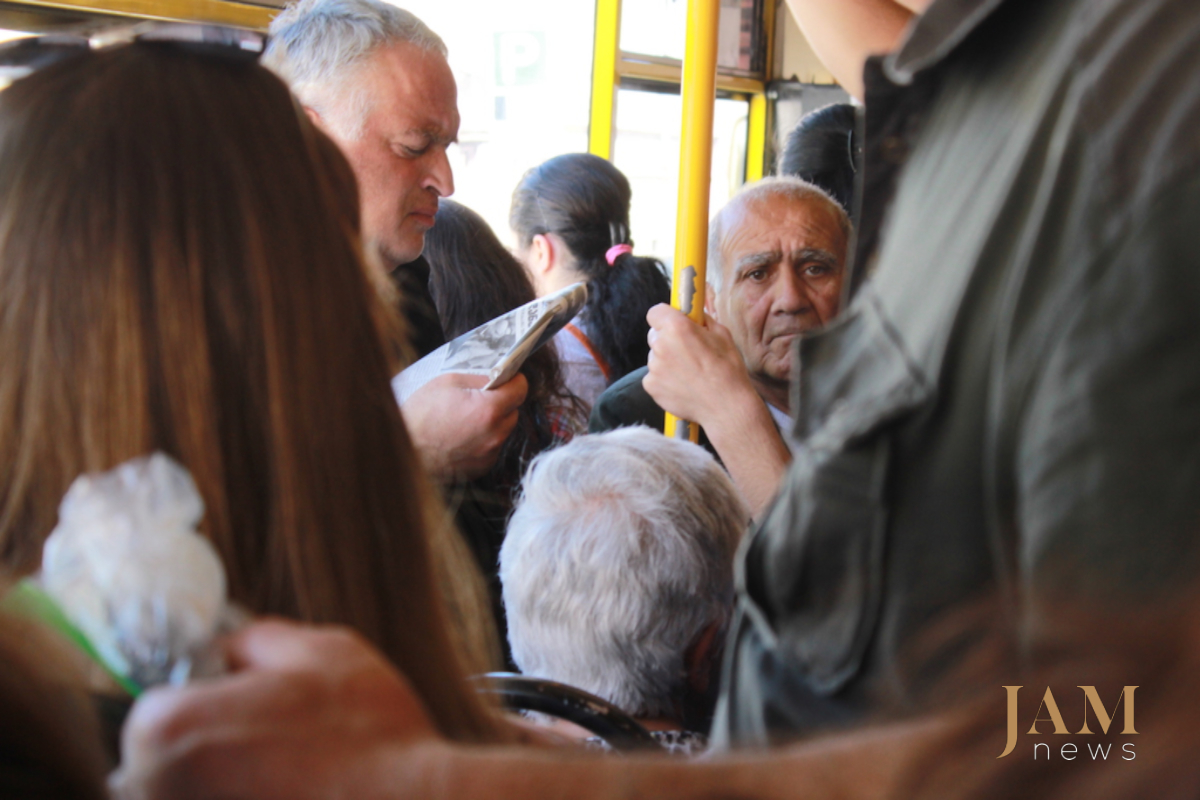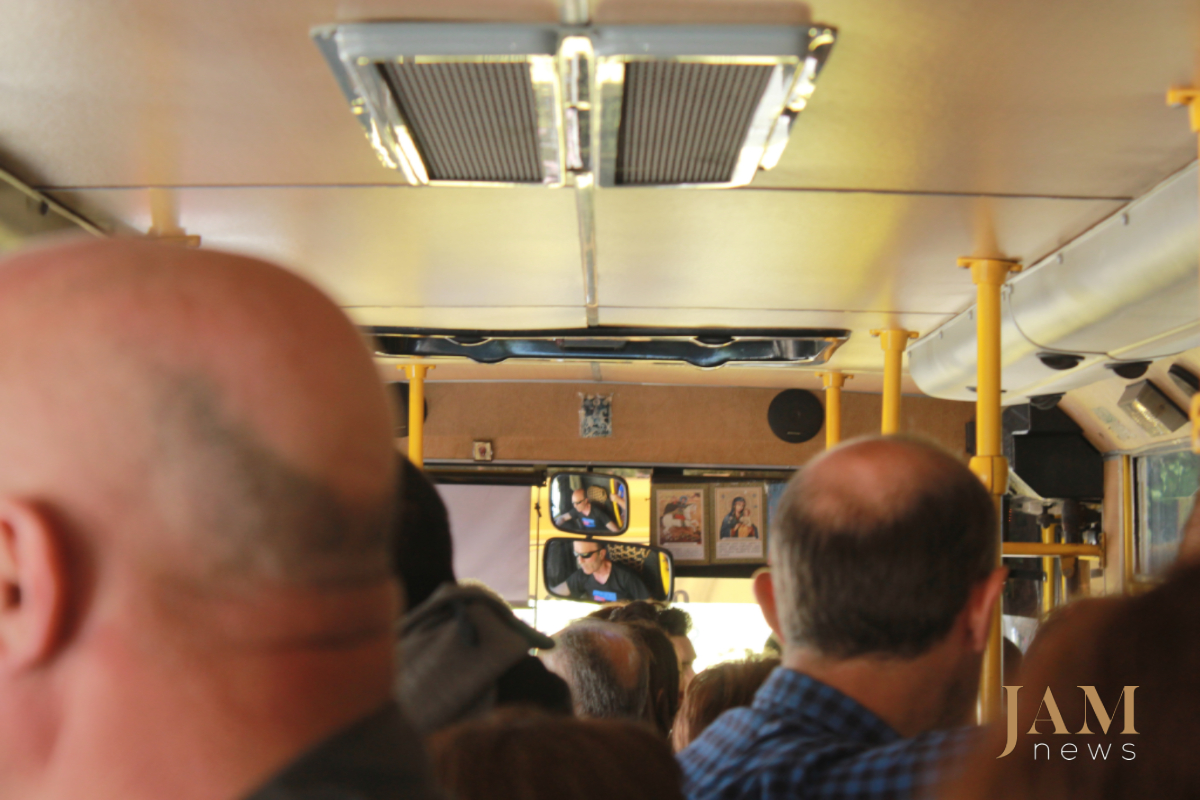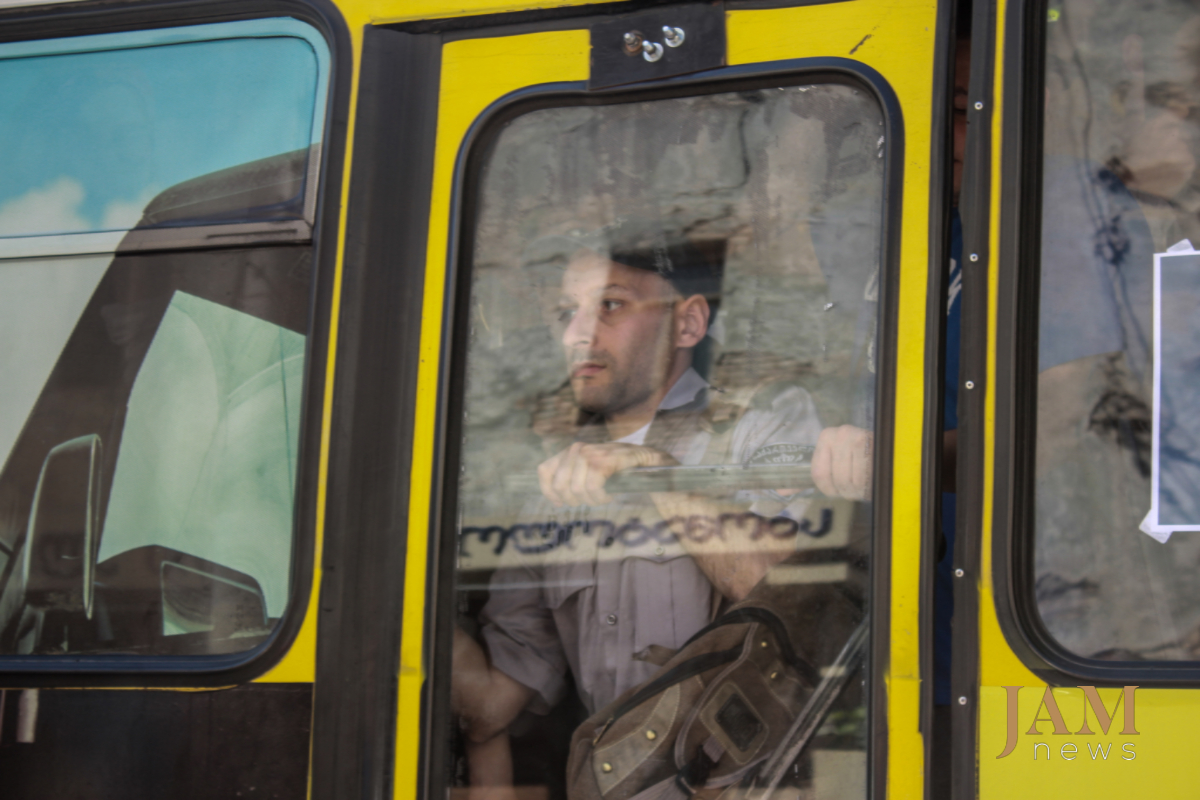 The newspaper headline reads: "Metro drivers announce an indefinite strike".