New Yerevan destroying the old one
Photographer-chronographer
His camera captures the last fragments of another demolished building with a rich history in the center of Yerevan. Only photos preserve the capital's historical and cultural heritage; it is impossible to find a single building over 200 years old in the 2,798 year-old Yerevan.
Hayk Bianjyan at the stone monuments of a dismantled building. Photo taken by Lena Nazaryan
"Buildings are not just stones; there is an inherent energy in them. I have always compared a city with an apartment. We refurbish an apartment once every several years, but the items inherited from the previous generations remain in their walls. A person who values these memories passes them to his/her children. The history of our city was preserved in these old black buildings, and it should have been passed on to future generations-something we didn't do," says Hayk Bianjyan, a photographer.
He has been taking photos of dismantled buildings in old Yerevan for 13 years already.
n 2000, by government decree, many areas in the capital's center, where the historical and cultural elements of the old city had been preserved, were recognized as "priorities of the public interest. The authorities declared the city a living organism, and the parts that are hindering its vital functions should be removed from time to time. As a result, elitist new buildings have been erected in the center of Yerevan.
Hayk Bainjyan, 39, says he has captured each moment of collapsing old Yerevan: the Northern Avenue, the Youth Chamber, "Aragil restaurant, Covered Market, the circus, "Zvartnots cinema, the Afrikyans building.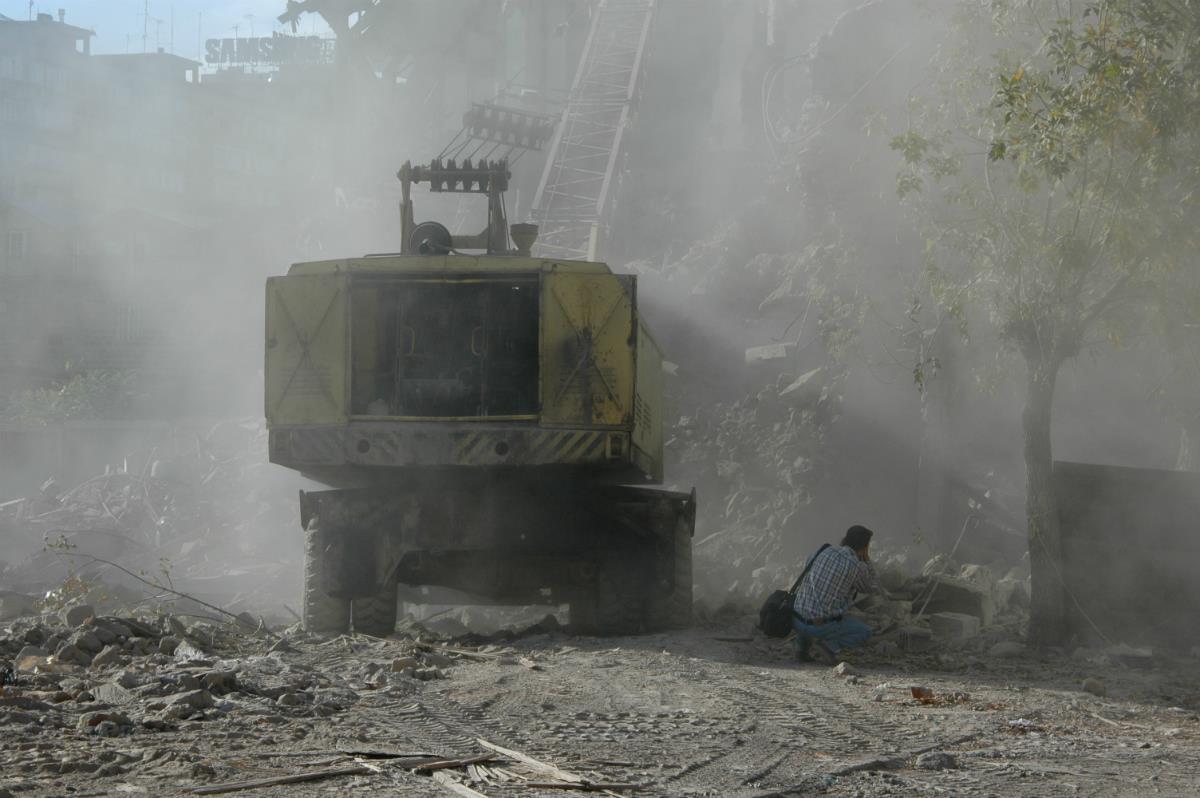 Demolition of a building at #25 Buzand Street. Photo taken by Stepan Bianjyan
"I lived next to the demolished buildings on Buzand Street. Now, when I am passing by and see that nothing is left of those buildings and new dragon-like buildings have been erected tightly side-by-side, it is hardly believable, even for me, that there was quite a different atmosphere on this street some ten years ago.
Archways, through which one was able to enter into yards with an interesting aura, with noisy children and adults playing backgammon…It turned out that I got there too late, as the saying goes, reached the last carriage and only managed to say good-bye in the nick of time," says Hayk.
Not the architects' fault
In 2004, the government issued the decree #1616-Н "On the approval of the state list of historical and cultural monuments in the city of Yerevan. This, however, did not save many of the 975 buildings included on the list from demolition.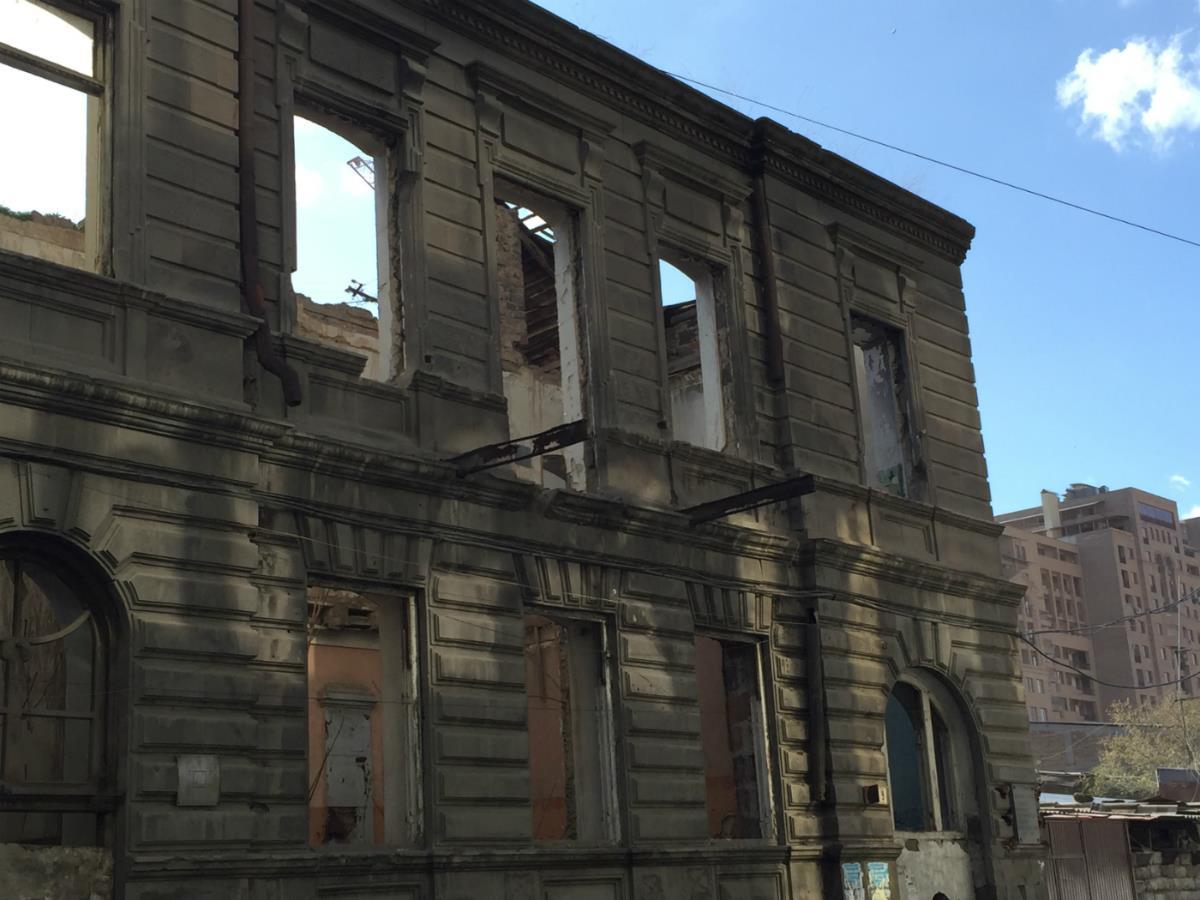 Mkrtich Minasyan, chairman of the Architects' Union, notes that this 'old city preservation principle' has been observed worldwide. However, in Yerevan, nobody wants to leave the center.
"We have not adopted this preservation principle through an administrative or mandatory method. On the contrary, we have said that all this is outdated, let's build new ones. But it was possible to not construct the new buildings in the center. The city has great potential, I mean with its land resources. High-rise buildings with modern office centers and residential areas are built around the world with no damage whatsoever to their respective city centers," says Minasyan.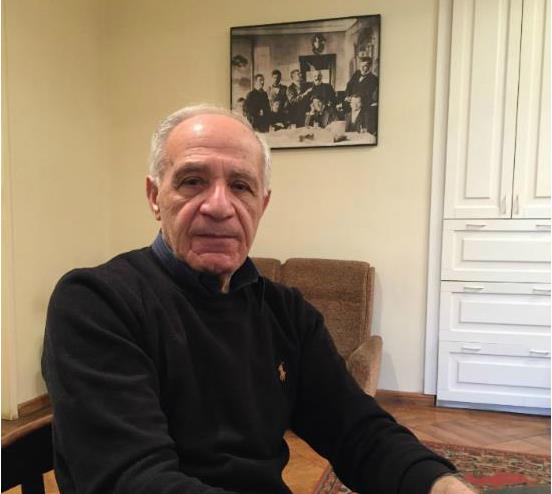 The chairman of the Architects' Union notes that many people blame architects for the aforesaid, although they are simply meeting the administrative bodies' requirements:
"The state says, 'I want this plot of land,' and if the city wants to get investments, then, it says, 'Let me have this plot of land.' In soviet times, these types of buildings were built only on a state order, whereas today the state's share totals just 5-10%; the rest is in the private persons' hands."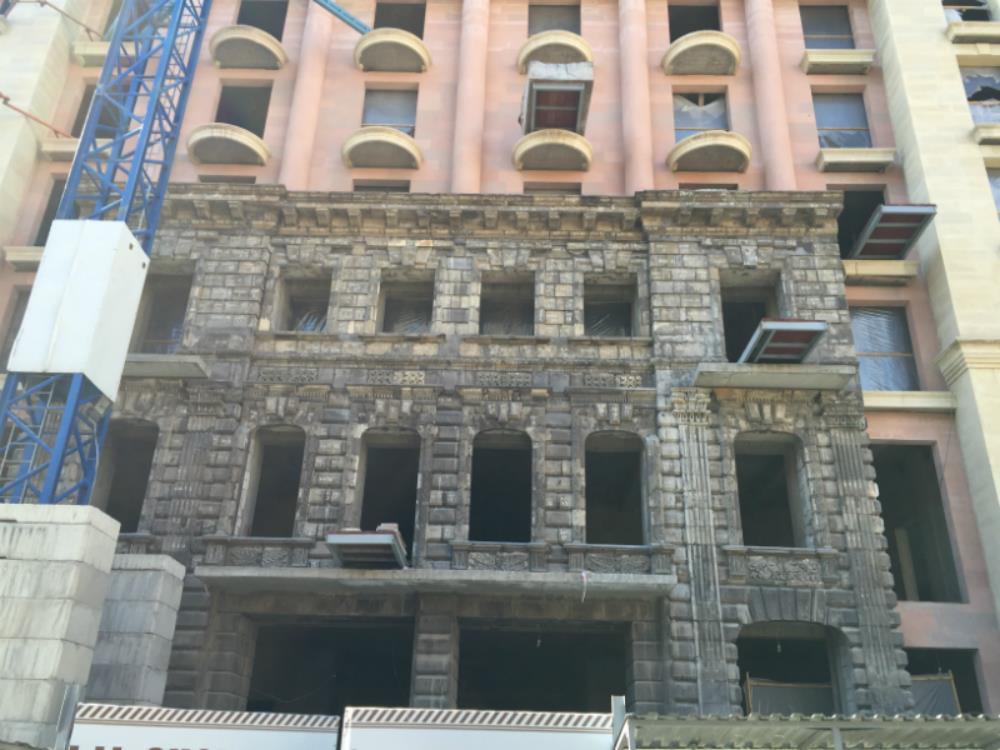 In 2008, Armenia signed the Convention for the Protection of the Architectural Heritage of Europe, under which, the historical and cultural monuments shall not be moved without a valid reason. Under Article 21 of the Law of Armenia on Protection and Use of Immovable Historical and Cultural Monuments and Historical Environment, demolition of buildings of local importance, as well as for the republic, is allowed only in specific cases with government permission.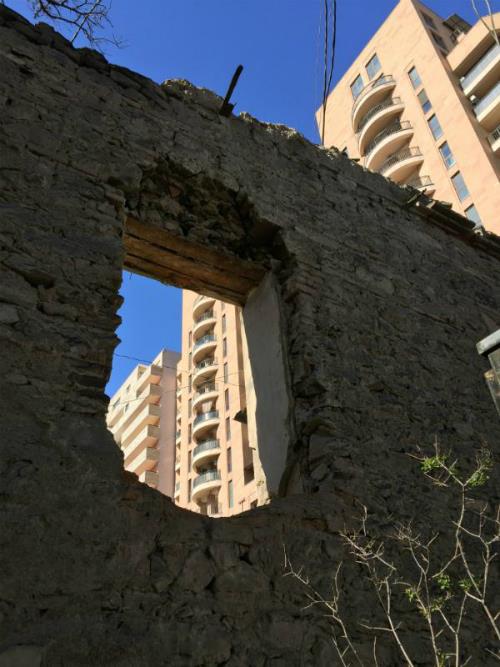 Sashur Kalashyan, an architect, notes with extreme discontent, 'We have the law, but there is no rule of law in the country. Only its own interests are made the priority.
"We speak about the priority of public interest for the state. Has any building of national importance been built on the foundation of a demolished building? Private individuals are busy constructing, while the state should be defending the public's interests. But I can't see that being done. It is quite obvious whose interests the state defends. At present they are simply solving the task of how to fulfill the budget."
Architects note with regret that Yerevan has lost its appearence, which was created by Tamanyan-the founder of modern Armenian architecture. In 1934, the architect started designing 'Great Yerevan' (designed for up to 500,000 residents), but the job remained unfinished. Whereas, the present Armenian authorities have repeatedly stated that the capital's center should be developed in accordance with Tamanyan's original design.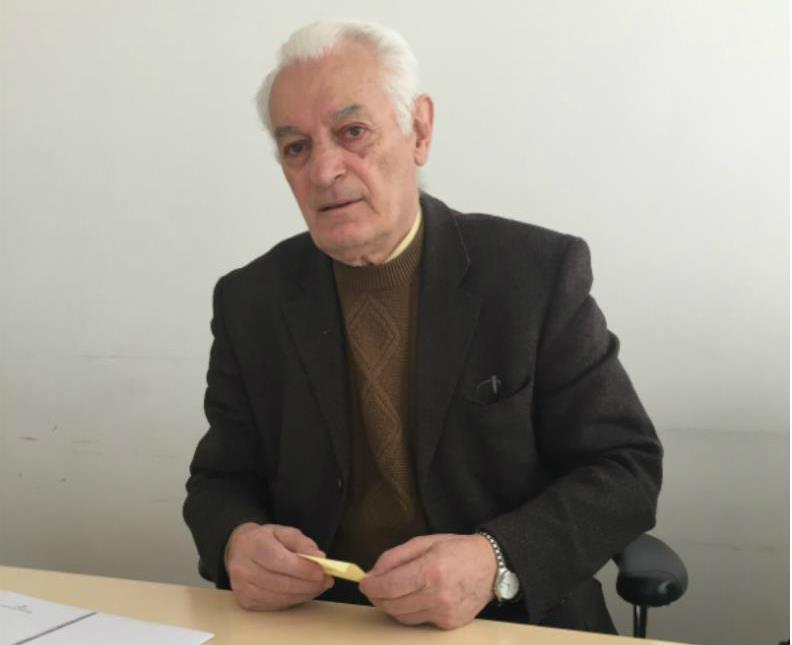 Sashur Kalashyan believes that architecture is a face of a nation's culture:
'When we travel abroad, we get our first impressions of exoticism from architecture, that has been shaped and has assumed an essential appearance over time. That's the point from which our attitude towards other nations begins.'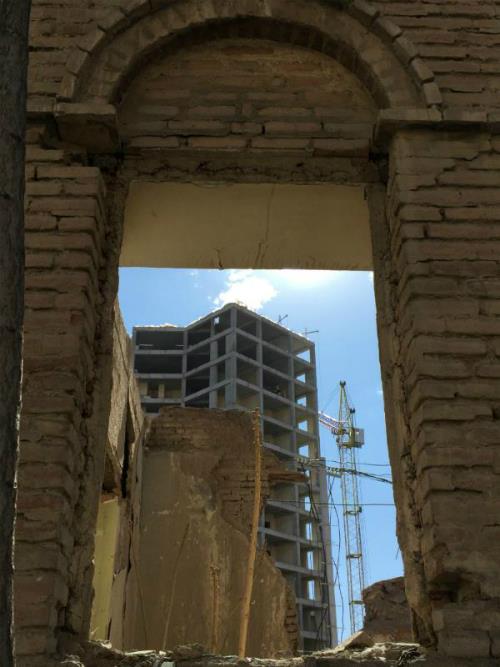 The chairman of the Architects' Union, Mkrtich Minasyan, notes that Alexander Tamanyan was designing Yerevan based on the city-park principle:
'It was supposed to be a city-park within an amphitheater. Yerevan rises up in the north, offering a panoramic view of the Ararat Valley and Ararat Mountain. A beautiful view and a splendid idea, isn't it? In the beginning of the 20th century, he was able to see the opera house of this size in such an area.
In Soviet era, along with imagination, one also needed courage to promote this kind of thing, so that one could be trusted that one is on the right track. Thus, he left us a wonderful heritage, an excellent school, the architects, who went on to preserve Tamanyan's legacy.'
Soviet architecture was more functional, strict, without a national flavor. Minasyan says, Yerevan has still managed to preserve its national appearance, otherwise the city would have been heartless and faceless. Yet, there are only some fragments of old Yerevan left:
'This atmosphere has been preserved on both Pushkin and Abovyan street, and it would be nice if the developers preserved the facades of the building.'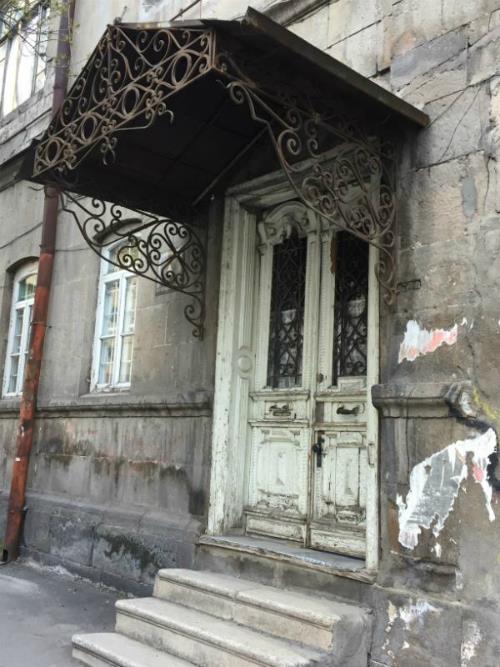 There is a plate with the following inscription at #4 Pushkin Street: 'Protected by the state.' This is one of the few historic buildings, that has managed to survive. There is a famous wine cellar in the basement of the building.
Old city residents
Ashot Kilikyan, 84, residing at #4/5 Pushkin Street, says that the house belonged to Vasil Tiarov, a prominent winemaker. Nikolay Buniatyan, the first chief architect of Yerevan, as well as Anik [Anahit] Mkrtumyan, the wife of Mkrtich Tairov and Vasil Tairov's son also resided there.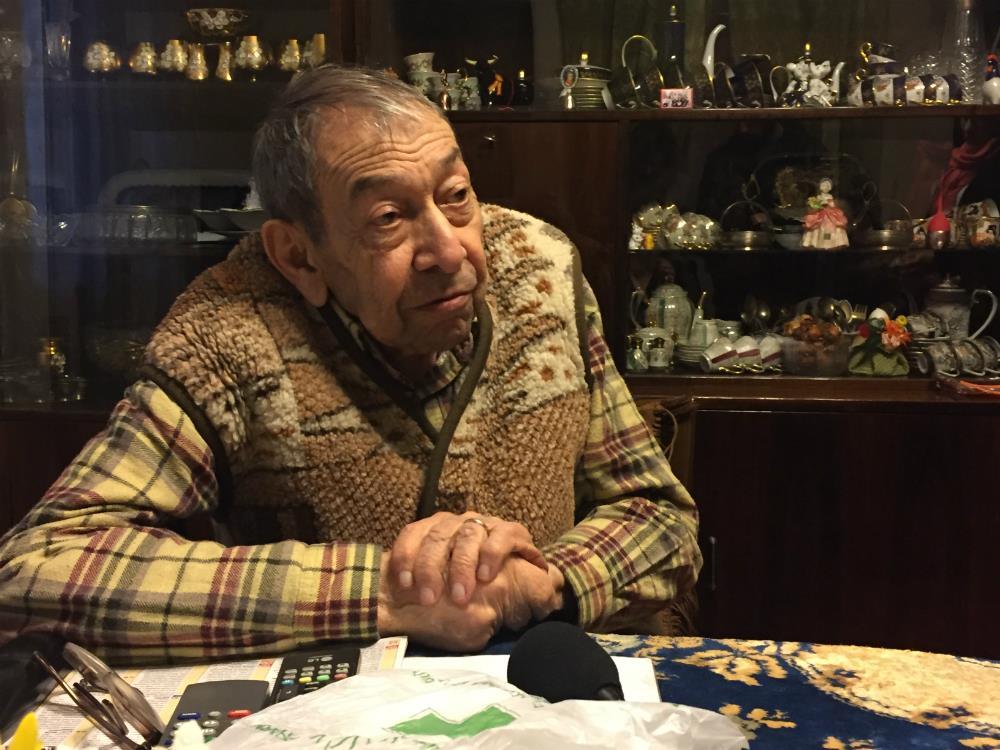 The Kilikyans bought the house from Anik Mkrtumyan in 1953. Nearby was Yerevan's first dental clinic adjacent to the building and, in another wing, a famous cheese plant. It was there, in the courtyard of 4/5 Pushkin Street, that water first flowed from a tap in Yerevan.
Nune Manukyan, Director of the Areni Festival Foundation, 'Areni Festival,' notes that old buildings are interesting in terms of tourism:
'Although tourism and winemaking have been considered priorities in our country, the buildings, that are part of the city's history and are interesting for tourists, are being ruthlessly destroyed. As a result of such policy, our city is losing its face and, therefore, it is hard to create a way to market tourism and sell it.'
Hayk Bianjyan notes that foreign visitors always ask him: 'Where is the old city?'
Old Yerevan's future
By government decree in 2013, #4 Pushkin Street and the adjacent area were recognized as objects of 'particular public interest' and were purchased by Samvel Mayrapetyan, the owner of the construction company Local Developers.
'The company offered us compensation for our house amounting to 196,100,000 AMD, but we have hired a private company, that estimated our 932 sq.m. area at 618,141,000 AMD. We are being robbed and are being deprived of 400 million AMD, says Ashot Kilikyan, the house owner, adding that he has filed a lawsuit against the company Local Developers, demanding to increase the amount of compensation they will receive.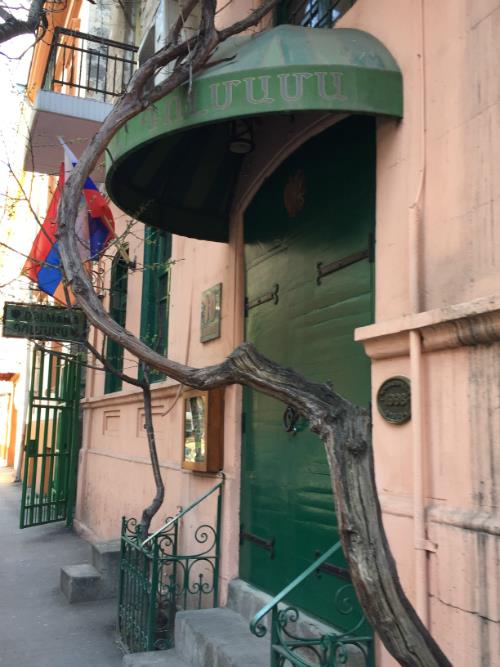 Other residents of the area are also filing lawsuits against the company. Yerevan's most famous restaurant, "Dolmama, is located on #4 Pushkin street. Three French Presidents, as well as Hillary Clinton, Vladimir Putin, the Kardashyan sisters, actors Alain Delon and Gérard Depardieu, singer Julio Iglesias, writer Paulo Coelho and other celebrities, tasted Armenian national cuisine there.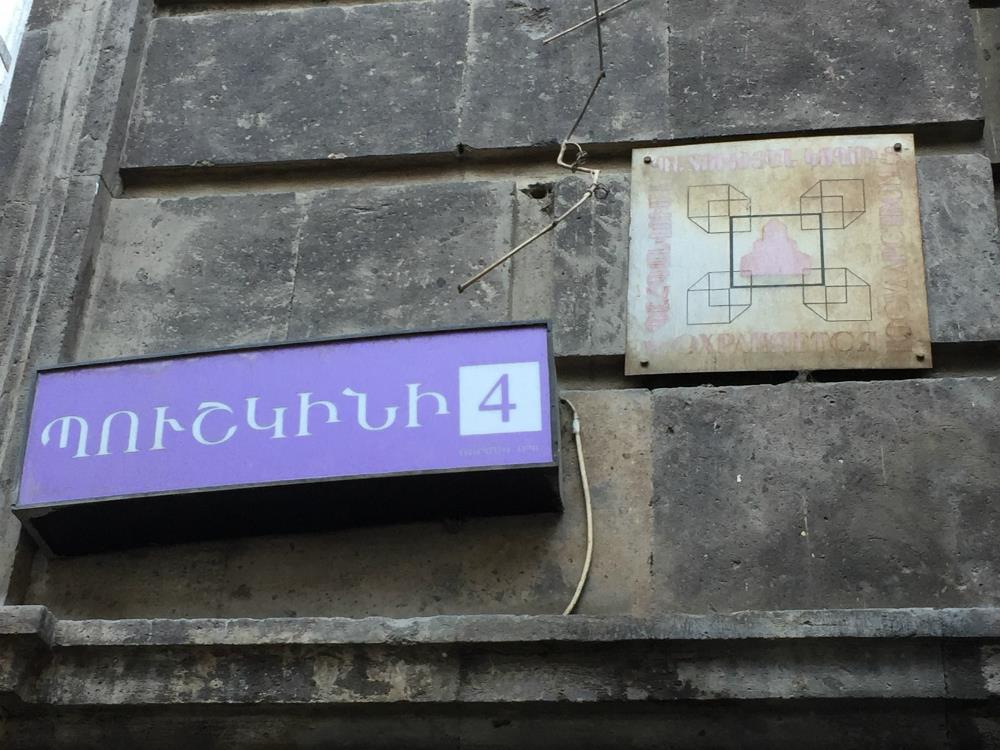 Narek Sargsyan, the Minister of Urban Development, has already stated that cellars located at #4 Pushkin street would not be dismantled.
'I am sure, when the task is set, all the restrictions will become clear, i.e. what is or isn't allowed. The restrictions will deal with the preservation of the monuments at their respective locations. The cellars will be also included, provided that they are valuable. Personally I have never visited these cellars,' said the Urban Development Minister.
In Yerevan's center, several buildings of cultural and historical value, including a 130-year old building, built by the well-off Afrikyan brothers, were demolished and transported to any part of the country. It was a building where celebrities and the elite used to gather.
The authorities claim that the numbered stones of the building will be assembled again as part of the 'Old Yerevan' project, once again located in the city center. Meanwhile, the architects say that this project has nothing to do with Old Yerevan.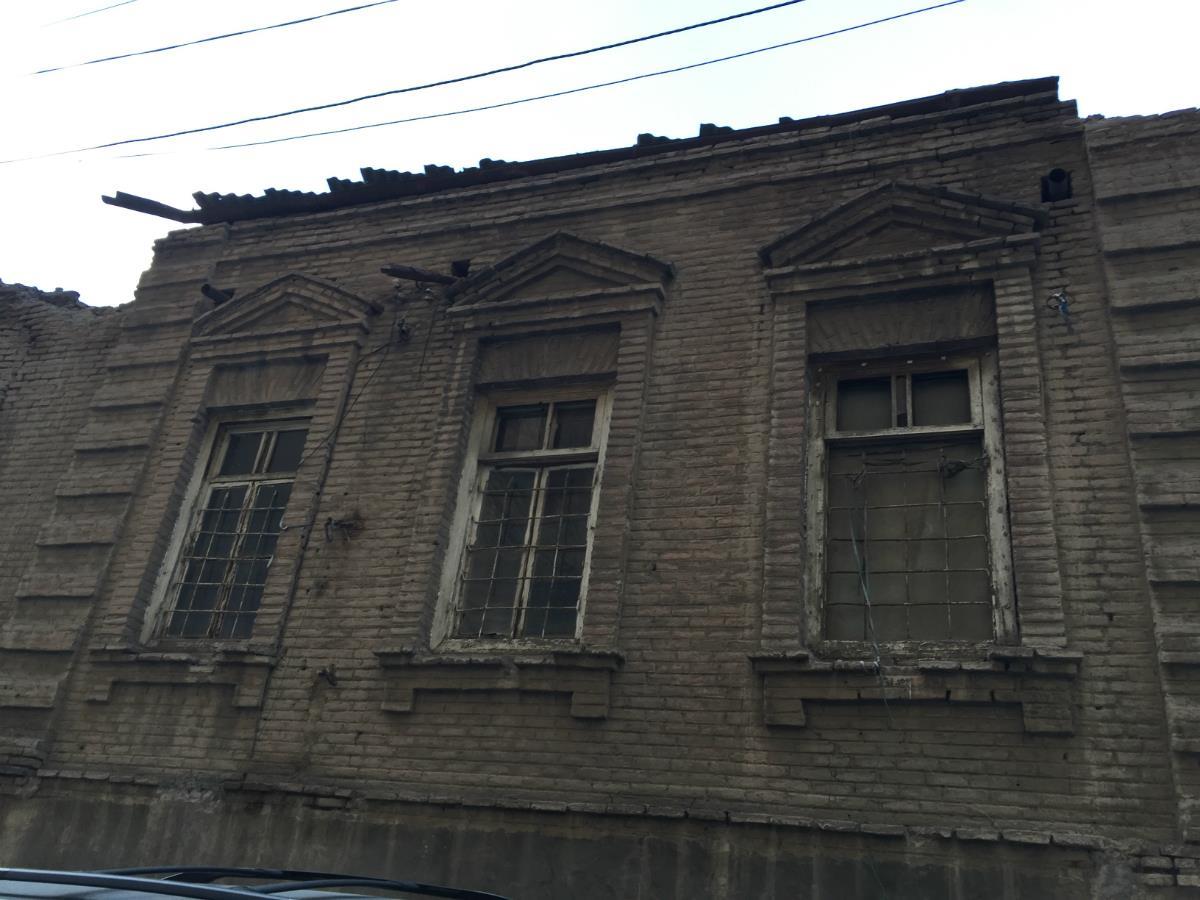 'New buildings will be put up next to buildings from different streets of the city or their fragments and debris. It's just a business project. A huge building, that will accommodate shops, will be built. People will brought here and shown all this, so what? Will they be told that this is Yerevan? We will be laughed at by everyone, especially by professionals,' says Mkrtich Minasyan, the head of the Architects' Union.
'I filmed everything that was demolished. I'm asking myself, is there anything left from what I filmed? Nothing. There are areas in the city, where I simply close my eyes not to see them because I am overwhelmed with regret and pain. Nothing is left. We could, for example, say, if we were to demolish every seven out of ten buildings, the city would developed, but at the expense of its history,' says Hayk Bianjyan, a photographer.
Published: 15.04. 2016