New killer drug on Georgian market claims five lives in one week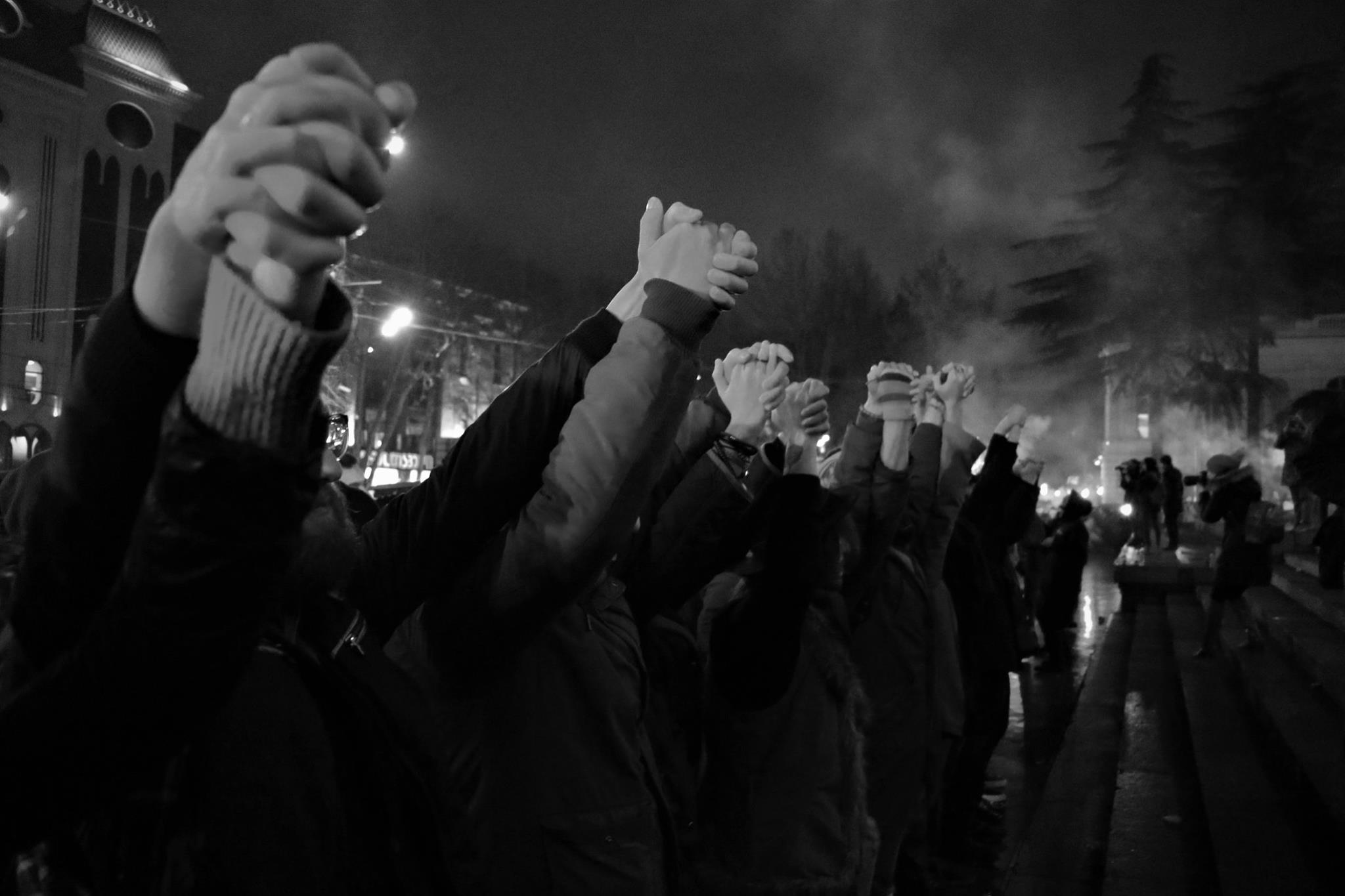 At least five people have died and more than 10 have suffered from severe intoxication over the past seven days. The reason behind these unfortunate cases is a drug that has only recently made an appearance. Laboratories and studies have as of yet been unable to ascertain just what is killing those that use the drug.
On 8 May the Georgian Ministry of Internal Affairs published a statement saying they have uncovered a drug distribution scheme being run online. Two people were arrested.
JAMnews takes an in-depth look at the information available on the drug and the arguments of those in support of and those against the idea of liberalising the country's drug policy.
_________________________
All the deaths are similar – people take the drugs at a nightclub, return home to sleep and never wake up.
•   26 April: a 22-year-old was taken to hospital after visiting a nightclub. However, doctors were unable to save him;
•  28 April: a young girl came home from a nightclub, went to bed and had passed away by morning;
•  5 May: three individuals left a nightclub in the early morning. Members of their families were unable to wake them later. Friends of the deceased believe that they were given highly poisonous substances instead of drugs.
Many more people have ended up in hospital with signs of strong intoxication brought about by the intake of the unknown drug. All of those whom doctors were able to save were in a deep coma by the time they arrived at hospital. Some are still in a coma and are in grave condition.
The head of the clinical department at Aladashvili Medical Centre, Levan Ratiani, told TV channel Rustavi-2 that several patients were receiving treatment for narcotic intoxication at the hospital but that the doctors had been unable to ascertain what substance is responsible.
"There were eight patients with similar symptoms and loss of consciousness and laborious breathing. They were all hooked up to artificial respirators. Some have already been discharged from the hospital. Others are still attached to machines and their condition is still grave," said Levan Ratiani.
Ministry of Internal Affairs arrests internet drug dealers
On 8 May Deputy Minister of Internal Affairs Natia Mezvrishvili said at a press conference that the Ministry of Internal Affairs (MIA) had uncovered an online drug dealing racket. An operation was conducted by the country's security forces along with the prosecutor general's office. The investigation went on for two months, and the drug dealers were arrested in Tbilisi – one 26-year-old woman and a 23-year-old man.
The drug dealers had set up a system in which those wishing to buy drugs got in touch with the dealers via online applications. After placing an order, the buyer received a bank account number for payment and an indication of the price. After the money was received by the dealers, the buyer received a message via the same application with a photo of the drugs and their location.
The investigation was able to uncover the drop points of the drugs at various locations in Tbilisi. They were left at the entrances of residential homes and in other public buildings. In the car of the woman who was arrested, 43 'packages' ready for distribution were uncovered.
What is killing people?
Initially the media reported that the drug in question was mephedrone – a powerful psychostimulant which is also known as 'bath salts'. However, some narcologists say that the symptoms displayed by patients admitted to hospital are not in line with those caused by mephedrone, but is similar to that of the opioid group and could probably be fentanyl.
"Mephedrone is a stimulant and does not incur drowsiness. Those who died had severe respiratory failure. This is characteristic of opioids. Mephedrone and other stimulators bring about insomnia," said the head of Uranti Medical Centre and narcologist Zurab Sikharulidze in an interview with on.ge.
Representatives of the White Noise public organisation say the same. The group is in favour of the liberalisation of the state's drug policy.
"The black market is full of narcotics that are very dangerous. Judging by the clinical symptoms, the deaths of these people were brought about by the use of fentanyl. This is an opiate that is 50 times more powerful than heroin and 80 times more powerful than morphine," a recent White Noise statement reads.
Sabotage?
In interviews with journalists, friends of the deceased say that they [the deceased] could have taken light-intensity club drugs (for example MDMA), but would never have taken mephedrone or fentanyl. They say that they were probably tricked or given an unknown drug. White Noise members say that this might be an instance of sabotage – that the government wants to create a negative public opinion on drug policy liberalisation, and that instead of decriminalizing drugs the policy should be harshened.
"We have reason to believe that this is all being done purposefully. These events … could leave drug users completely defenseless," the White Noise statement says.
The organisation is calling on all drug users to refrain from using drugs for now.
"We suspect that these deaths were a result not only of mephedrone but also an unknown substance in all the narcotic substances," says the statement.
Drugs sold for bitcoin on the internet
TV company Rustavi-2 has conducted its own investigation. A journalist from the Postscriptum show registered on a Russian-language site where all the CIS countries [Commonwealth of Independent States] are represented and dealers offer their services.
Tbilisi is not the only city listed in Georgia. The regions are also indicated. The site has several advertisements from dealers. One of them offered 0.5 grams of mephedrone. Money transfers are carried out via bitcoin which guarantees anonymity and makes the task of catching dealers more difficult for law-enforcement.
Journalist Mikheil Sesiashvili sent a bitcoin transfer and 15 minutes later received a message that his order was ready. He received GPS coordinates for mephedrone in the center of Tbilisi, on Gudiashvili square. A photo of the location was also attached. Dealers work without a trace – it is impossible to find out who and when the photograph was taken as all the data gets deleted.
Sesiashvili went to the location. Gudiashvili is full of children and tourists. He found an old container which had a crumpled up yellow piece of paper inside. The journalist then got law-enforcement involved. Police arrived, opened the package and found a white powdery substance contained within.
What's the way out?
Discussions about Georgia's drug policy have gone on for several years.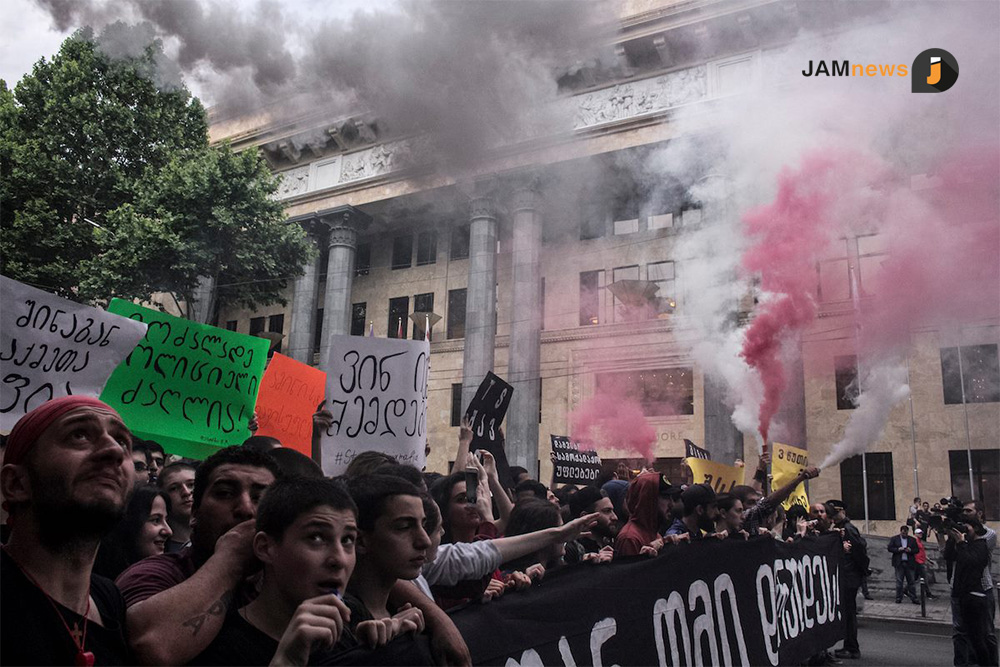 This topic has been actively discussed on Facebook over the past week, and entire talk shows on Georgian television have also addressed the issue.
Supporters of a harsher drug policy base their position on the fact that liberalisation of the policy would provoke an increase in drug use. Some have even suggested closing down the number of night clubs in Tbilisi which has rapidly increased in recent times. They say that night clubs are the main point of sale and that they 'pervert' the youth.
The other camp – supporters of drug policy liberation – is divided in its opinion. They agree that drugs should be legally sold and that people should not be imprisoned for their use, but they have different ideas when it comes to responsibility.
One: Some supporters of drug policy liberalisation, such as the White Noise movement, believes that the state should take responsibility for the recent tragedies given its harsh drug policy. They believe that if the drug policy was less severe, the state would be able to better control the situation and, in particular, the quality of drugs on the market. This would decrease the number of unfortunate events.
"There is a critical situation in the country but the authorities are not doing anything. The responsibility for the death of every person is on the state, which instead of doing something to change the situation doesn't even say a single word on the critical situation in the country," a White Noise statement reads.
Two: Other supporters of liberalisation do not thing that the government is responsible for such tragic events. They do not believe that the state is obliged to control the quality of narcotics in the country. They also believe that the liberalisation of the drug policy will not reduce the number of tragic accidents, and say that this argument is 'populist' in nature.
Supporters of this point of view assert that drugs should be legalised, but not because the state must concern itself with drug users but because it is the personal choice of every individual, how and with what they harm themselves. A fault of the state can only be found in the fact that drug users end up in jail when they are only harming themselves.
Three: A third group also does not support the White Noise idea that the state should be responsible for drug quality in Georgia. But they do believe that legalisation will reduce the number of unfortunate accidents.
Their argument is that drug addiction and drug use is also responsible for deaths in other countries where narcotics are decriminalised, but that in these countries the number of unfortunate cases is significantly lower. They say that the drug market will control and regulate itself if it becomes decriminalised. Dealers will think twice before spiking drugs or mixing them with harmful ingredients and will pay more attention to quality.
The Ministry of Internal Affairs has reacted to the public discussion. Deputy Minister Natia Mezvrishvili says that the fight against drug-related crimes will 'take a step up':
"The discussion of the existence on harmful and harmless drugs, about lethal mephedrone and about how other synthetic drugs or heroin aren't lethal, in addition to the constant discussions about drug policy liberalisation, are in essence propaganda by drug users. They urge on drug-crime and interfere with preventative measures in this field. One of the most important priorities of the Ministry of Internal Affairs is the fight against narcotic-related crimes and this fight will take a step up," Natia Mezvrishvili said.