Free Economic Zone opens on Armenian-Iranian border
The Meghri Free Economic Zone has officially opened on the Armenian-Iranian border, where products will be sold duty free.
Economists note that for Armenia and Iran, this platform may become an opportunity to cooperate with third-partner countries because Armenia is part of the Eurasian Economic Union and also cooperates with the European Union and has privileged export conditions.
Entrepreneurs working at Meghri will not have to pay income tax, value-added tax, excise tax or customs fees. They will only be taxed on their net income. Different kinds of products are available, including agricultural, industrial and other products.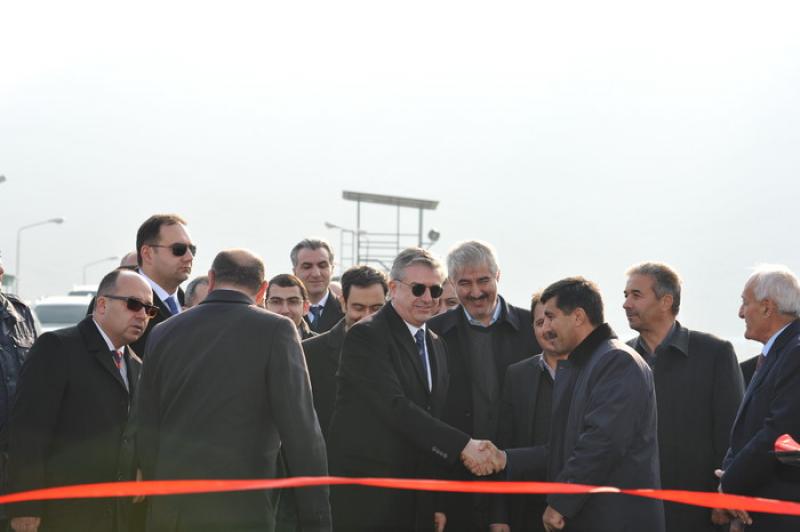 The Prime Minister of Armenia Karen Karapetyan said that Iranian entrepreneurs will have the opportunity to start a business in the Free Economic Zone and export their products to Europe and to countries of the Eurasian Union. These advantageous conditions, the minister says, will also work in the opposite direction, from the European Union and the countries of the Eurasian Union to Iran.
Armenia, Russia, Belarus, Kazakhstan and Kyrgyzstan are

all members of the Eurasian Economic Union

. Armenia is a beneficiary of the Generalized System of Preferences (GSP) with Canada, Japan, Norway, Switzerland and the United States. 
Since 1 January 2009 Armenia has been included in a list of countries that receive similar privileges from the EU, meaning that the country enjoys privileged customs fees which are used by developed countries for products that are exported by developing countries in order to stimulate economic growth. In other words, a number of products from Armenia can be exported without customs fees.
The ambassador of the Islamic Republic of Iran in Armenia Seyyed Kazm Sajadi commented on this and said that he sees great prospects and opportunities for developing Armenian-Iranian economic relations:
"The launch of the Meghri Free Trade Zone will be conducive for economic turnover between Armenia and Iran and the exchange of experience with Iranian free trade zones."
It is hoped that within the next few years, 50-70 companies will operate within the free trade zone and 100-150 million dollars worth of investments will come into the country, adding an additional 250 million in income revenue.
Official data says that in 2017, trade turnover between Armenia and Iran was 211.4 million dollars. 4.2% of all Armenia's external trade is conducted with Iran.