NATO warships in Georgia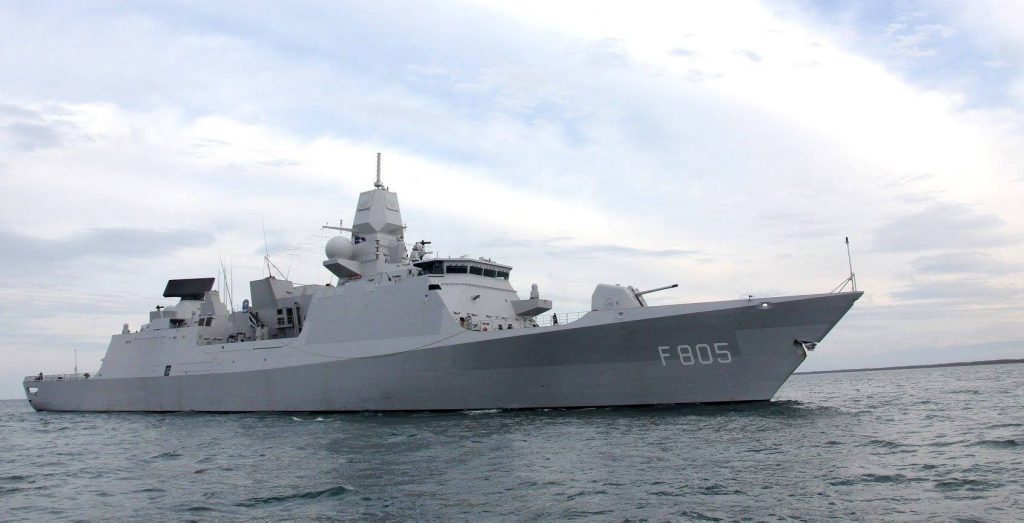 Standard NATO Maritime Group 2 (SNMG2) ships entered Georgia's territorial waters on 1 April where they conducted joint exercises with the coast guard of Georgia.
Friendly visit
The SNMG2 includes the flagship HNLMS Evertsen (Netherlands), the frigate TCG Yildirim (Turkey), the BGS DRAZKI (Bulgaria) and ROS Regele Ferdinand (Romania). The unit is headed by Commander Boudewijn Boots.
During Boots' visit, he will meet with the commander of the Georgian Coast Guard. There will also be other meetings, as well as cultural and sporting events.
The SNMG2 ships will leave Georgia on 4 April.
• NATO Sec-Gen: Georgia will become a member, nobody has the right to interfere
• Russian PM: Georgia joining NATO will be a catastrophe
NATO's plans on the Black Sea
Unit commander Boudewijn Boots says Russia's aggressive policy is forcing NATO to increase its presence in the Black Sea region and strengthen its relations with Georgia.
"I consider Russia's violent actions to have borders changed unacceptable. Taking into account this circumstance, and given the aggressiveness of Russia, we have increased our presence in the Black Sea region. Our goal is to strengthen relations with Georgia. We have held joint exercises with Georgian naval forces in the past and will continue to do so in the future," said Boots.
NATO Secretary General Jens Stoltenberg touched upon the exercises held in Georgia, as well as security on the Black Sea, at a press conference on 1 April on the eve of the alliance ministerial in Washington.
"An agreement on exercises will be reached at the ministerial level. A week ago, I personally attended the NATO-Georgia exercise. It is also about training the naval forces. NATO helps Georgia enhance its coastal protection, and we will look at the possibilities of providing even more help. Last year, NATO ships spent over a hundred days on the Black Sea, far more than in 2017. This is a demonstration of the presence of NATO in the region. To better understand the situation, sharing information is important," said Stoltenberg.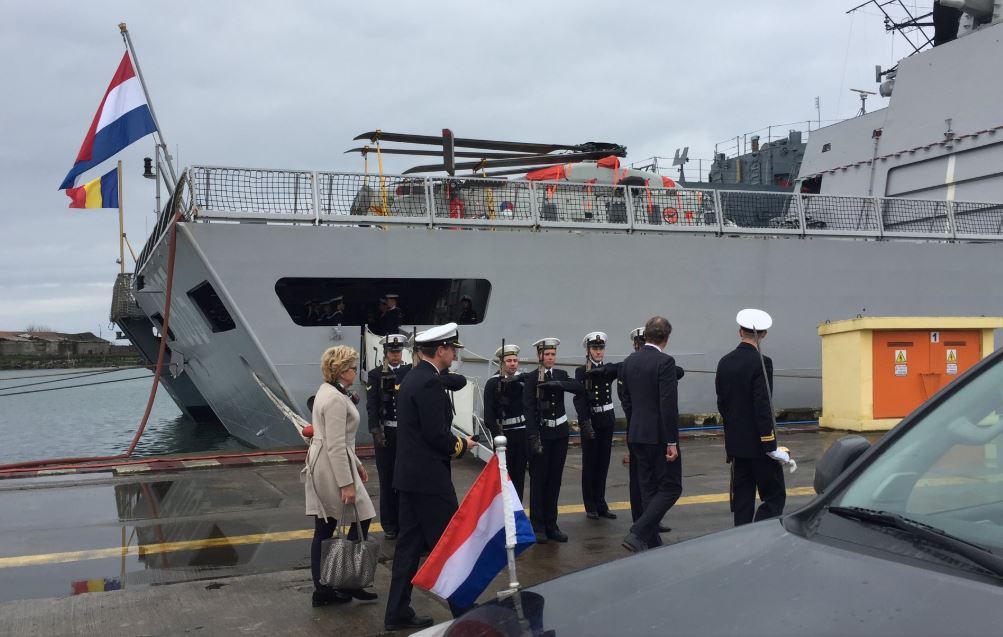 NATO in Georgia
The head of the Border Police of the Ministry of Internal Affairs of Georgia Temur Kekelidze, The ambassador of Poland to Georgia Mariusz Mashkevich, NATO liaison officer Colonel Gintaras Bagdonas, and Commander of the Permanent Second NATO Naval Forces Commander Boudewijn Boots attended the ceremonial welcoming ceremony in the port of Poti.
"Joining NATO is very important for our country. This guarantees the security of our country and the continuation of the course that our country has been trying to adhere to for many years," said Aleksandre Motserelia, the state commissioner in the Samegrelo-Zemo Svaneti region.
A few days before the NATO ships arrival on 25 March, NATO Secretary General Jens Stoltenberg visited Georgia. Two days later, the NATO Military Committee was in full force.
On 28 and 29 March, joint exercises by NATO countries and the Georgian armed forces took place in Vaziani, not far outside of Tbilisi.