Movie about tsar's affair causes uproar
Natalia Poklonskaya at the Nikolai II bust. Photo by Yuri Kozyrev/Novaya Gazeta
The premiere of the movie 'Matilda' in Russia was accompanied by Molotov cocktails, arson and massive protests.
Matilda tells the story of a romantic affair between the last Russian tsar Nicholas II and Matilda Kshesinskaya, a ballet dancer, in the early 1900s when Nicholas had not married yet.
The very idea of the movie caused protest among Orthodox activists who were led by MP Natalya Poklonskaya, a former Ukrainian citizen and Prosecutor General in Crimea following it's annexation by Russia.
Poklonskaya and her followers branded Matilda as insulting to believers' feelings, since Nicholas II has been canonized by the Russian Orthodox Church. After their attempts to ban the movie in court failed, they opted for more direct actions. The studio, owned by Matilda's director Aleksey Uchitel, was attacked with Molotov cocktails, and his lawyer's car was set on fire. On 12 September, 20 000 attended a religious procession in Saint-Petersburg to protest the movie.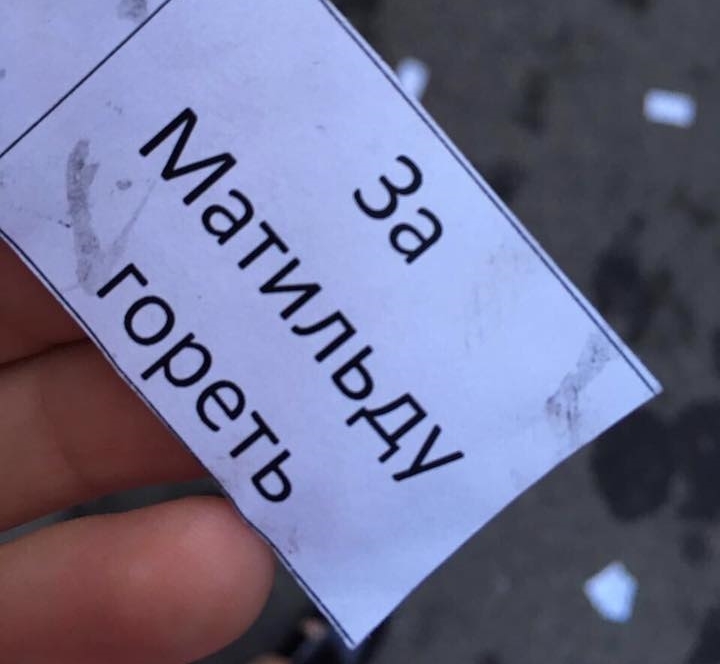 The missives near the burnt cars. Photo by Konstantin Dobrynin/VKontakte
Two major movie theatre chains have already refused to run Matilda for security reasons.
The most frequently asked question in Russian social media this week is:
Why is a movie telling the story of the unmarried tsar's affair seen as an insult, but the body of Lenin, who ordered his murder, which is kept in the mausoleum on the Red Square is not?