Motorola and a new war
Ukrainian and Russian media have been actively reporting about the death of a well-known field commander in the self-proclaimed Donetsk People's Republic (DPR), in Ukraine. Arseny Pavlov, who goes by nickname 'Motorola', the chief of 'Sparta' illegal armed unit, 'was killed in his house elevator, in Donetsk.
There was escalation of tension in Donetsk direction, in general, over the past week. Popasnaya village hospital was shelled and eight houses in Maryinka village we damaged as a result of shelling during the past day alone. Local experts say, in this context, Motorola's murder may give a handle for resumption of hostilities.
Hromadske TV about who Motorola is and why people write and talk about him so much.
Who is Motorola?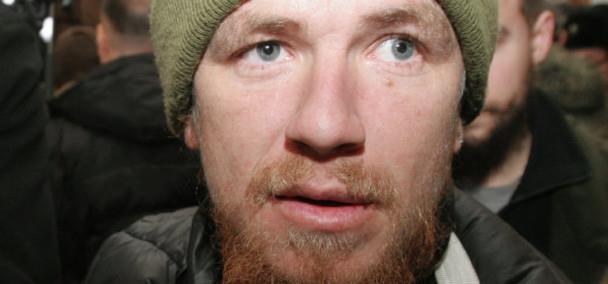 His name is actually Arseny Pavlov and he used to be an ordinary car washer before the war.
Russian Ren-TV and Russia-1 TV reporters turned him into a hero. They started producing news pieces about Motorola, showing him firing from a machine-gun half-naked and warding off the Ukrainian army's attack himself. According to Hromadske TV, some of those pieces were filmed in a pavilion.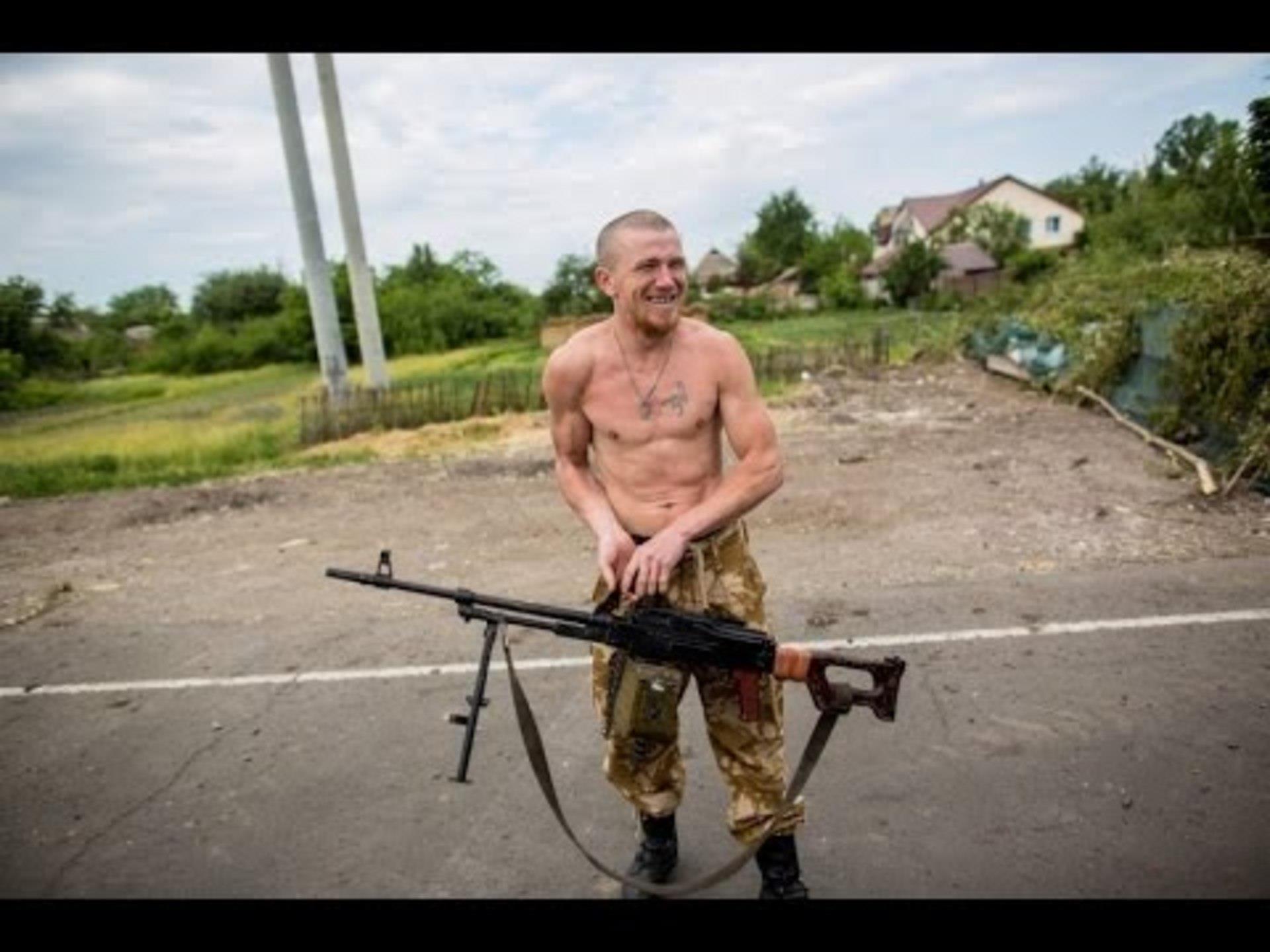 Arseny Pavlov used to work in Russia's Rostov-on-Don until 2014. He washed cars and had a criminal record for drunk driving.
When Maydan began, Pavlov travelled to Ukraine's eastern cities in the capacity of 'a Ukrainian, discontent with Kyiv's policy'.
As Hromadske TV reports, after the beginning of hostilities in Slavyansk, the future Motorola, who had no permanent job and who was facing housing problems, travelled to Ukraine again and became a commander of a separate 'battalion'.
On June 3, he was reported being engaged in 7-hour combat actions against the Ukrainian military.
His wife and a child, as well as the second punishment for a car theft, are awaiting him in Russia.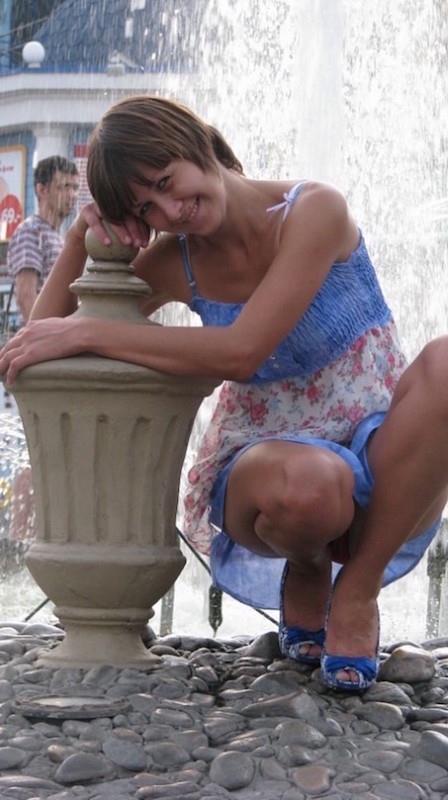 Frontline wife
In July 2014, Motorola got married for the second time, having not completed the divorce with his first wife. Elena Kolenkina, the DPR supporter from Slavyansk, became his fiancé. They wedded in the Crimea.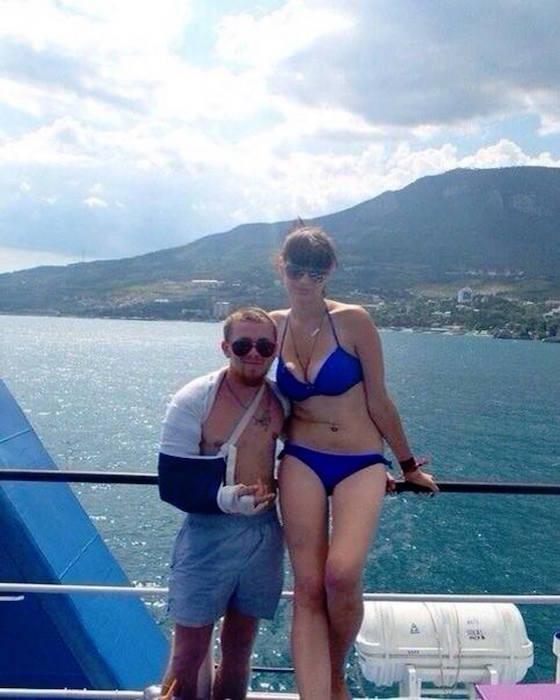 Tortures and murders
As Hromadske TV reports, Аrseny Pavlov was involved in killing the Ukrainian military, as well as tortured the captives. For example, on April 6, on the Kyiv Post correspondent's request, Motorola commented on accusations of assassination of Igor Branovitskiy, who was captivated in Donetsk airport. Pavlov admitted, he had personally killed 15 captives.
Hromadske TV claims, Pavlov treated with particular cruelty the captives from volunteer battalion and the 'Right Sector' movement.
Merits and awards
Pavlov has had close ties with Alexander Zakharchenko, the leader of the self-proclaimed Donetsk People's Republic. In particular, on May 6, 2016, Zakharchenko presented 30 apartments in Donetsk to his fellows in arms. Arseny Pavlov was among those, who were granted apartments in Donetsk.
His close associate was Mikhail Tolstikh, aka Givi, a resident of Ilovaysk town, who before the war used to work as a supermarket security guard.
During the military display in Donetsk, on May 9, 2016, Pavlov was one of the key figures: he was waving his hand to the city residents from the rostrum together with Zakharchenko, Givi and other commanders.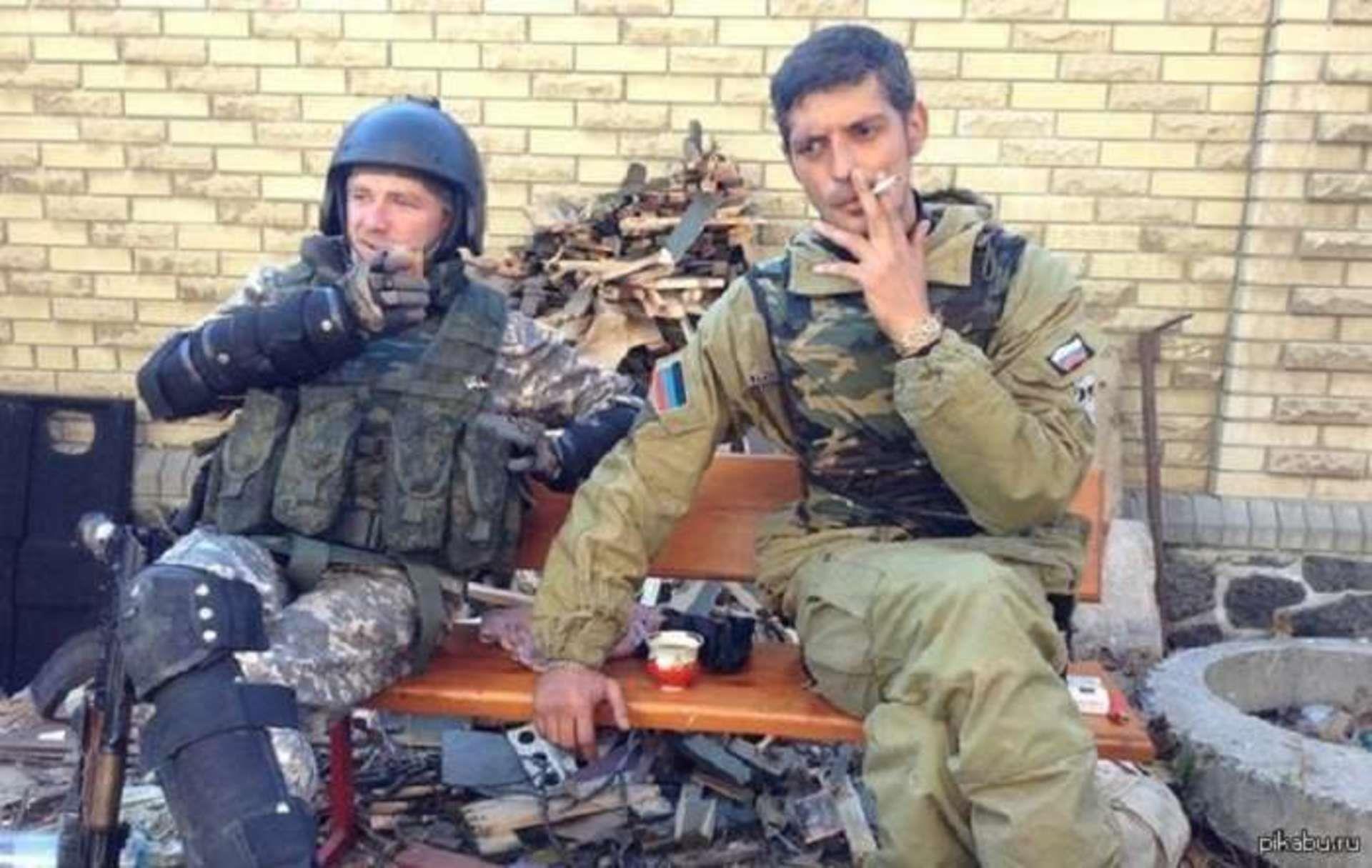 Motorola's 'uniform' and awards resembled a bizarre mix of badges of different armies of the Russian Empire, USSR and Russia.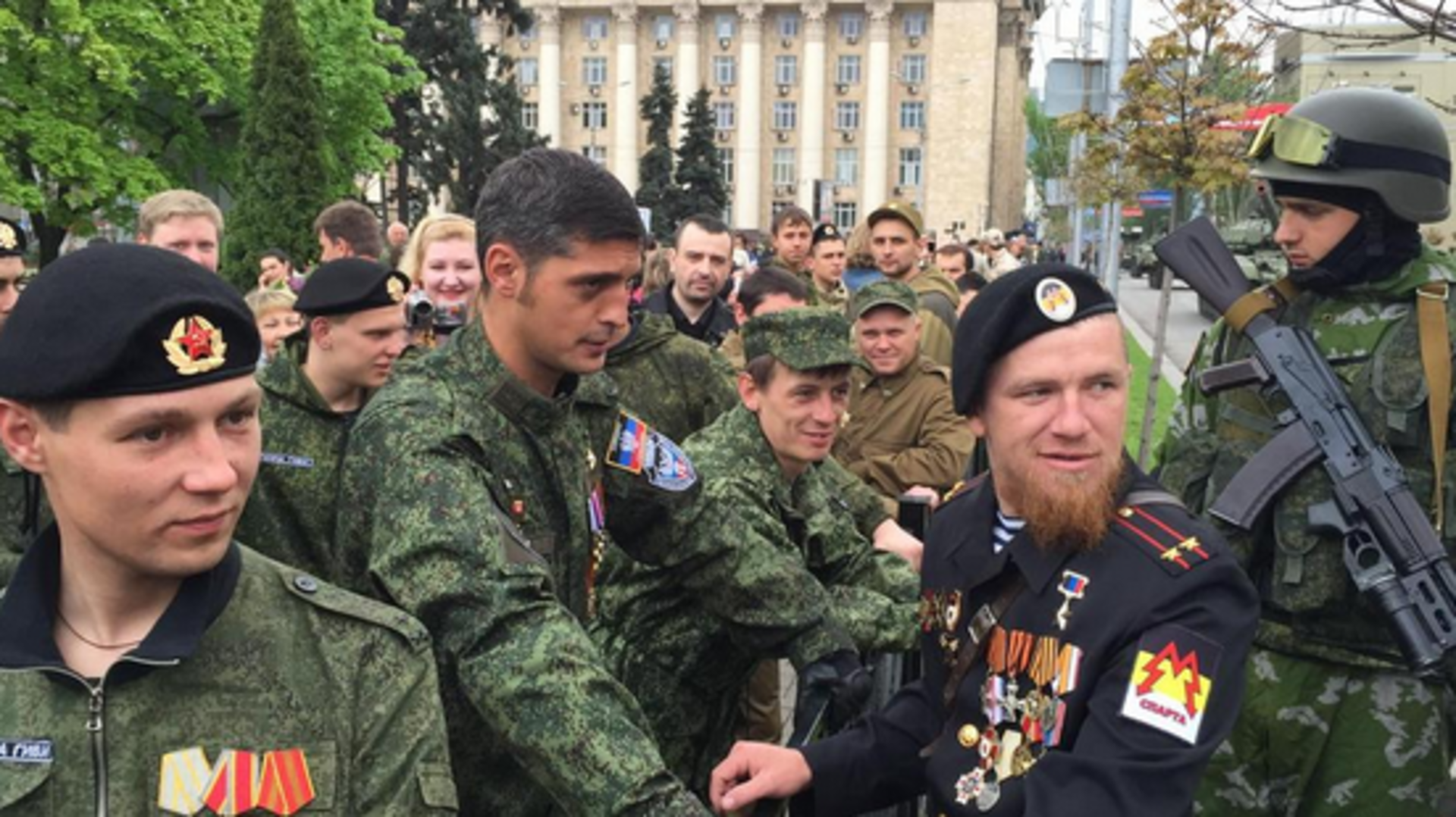 New War
Motorola was killed in Donetsk on October 16, 2016. The self-proclaimed DPR confirmed his death. The 'Ukrainian commando' are the key suspects in this murder case there.
The capacity of bomb, that was set off distantly, made 1,5kg in TNT equivalent. According to Denis Pushilin, DPR official, several individuals were also injured in the blast.
Alexander Zakharchenko already stated that the Ukrainian side violated the 'silence' regime. He said, he regarded the warrior's assassination as a declaration of war on part of the Ukrainian President, Petro Poroshenko.
"As far as I could understand, Petro Poroshenko has declared war on us. Await and be ready! he said.
In his statement, Zakharchenko voiced threats against the Ukrainian defence and law-enforcement agencies. "Go now, and be afraid…All your spies, who have been planted here, are outlawed. And not only here, but also in Zhitomir, Kyiv, Kharkov, Dnepropetrovsk… There will be no mercy, he said.
Published: 18.10.2016