Moldova President speaks out against LGBT march
The Moldovan President, Igor Dodon, spoke out against holding the LGBT solidarity march on 21 May 2017, claiming that a rally in support of 'traditional values' would be held on this day in Chișinău central square through his initiative.
President Dodon stated this at a meeting with the U.S. Ambassador, James Pettit – the Moldovan President's official Facebook page reads.
"I would like to express my categorical position against holding the LGBT march. I have informed the U.S. Ambassador Extraordinary and Plenipotentiary to Moldova, James Pettit, that it's not only my personal stance, but the position of the vast majority of Moldovan citizens. I made it clear that such actions contradict our traditional values, Orthodox faith and morals. They cannot and will not be accepted either personally by me or by the public, in general," President Dodon stated.
As reported, the President decided to organize a number of activities to support and promote traditional family values, that will begin in the Grand National Assembly Square at 11 a.m., on Sunday.
As Ziarul de Gardă reported, the 16th LGBT Festival "Moldova Pride" is currently underway in Moldova. The festival will finish with a solidarity march in Chișinău center, on Sunday, 21 May. The LGBT support rally was held as part of the aforesaid campaign in Chișinău on 18 May. An ice wall symbolizing fear was erected in the Grand National Assembly Square by the GenderDoc-M organization activists. The wall melted in front of the public.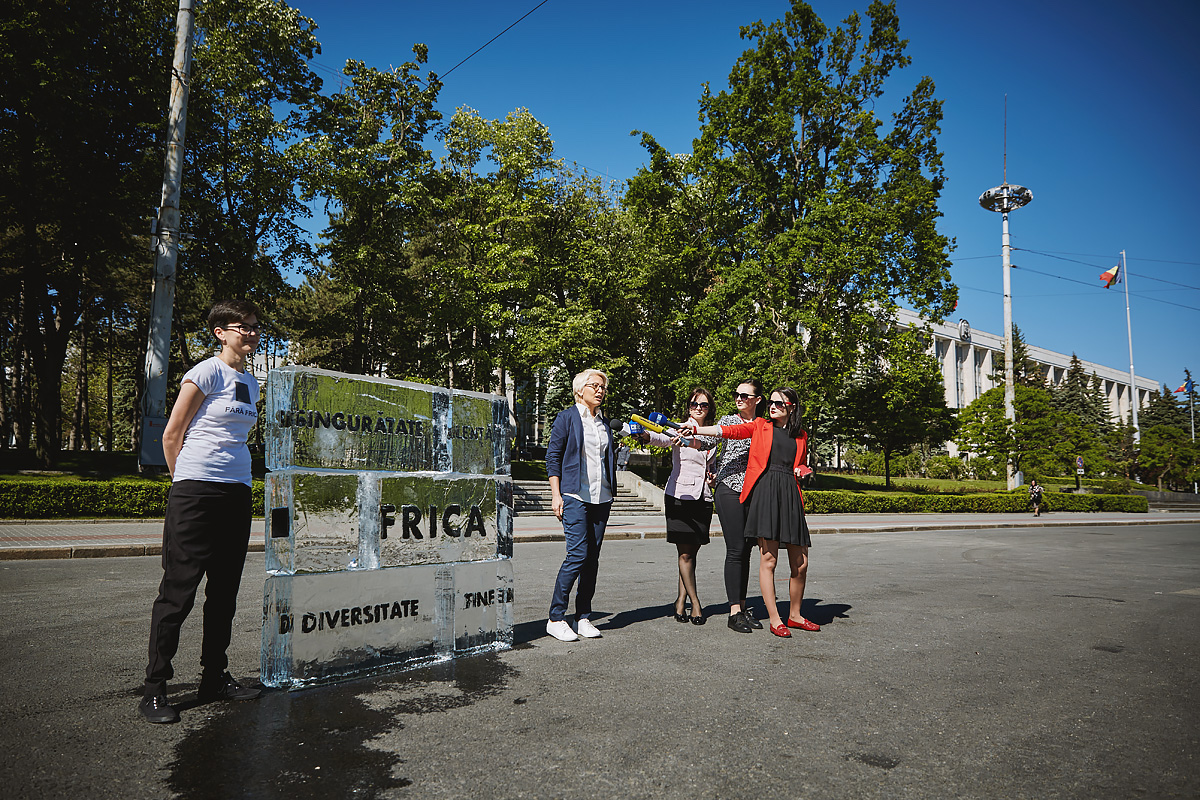 The 'Fără frică-2017' (NoFear) campaign was launched in 2016 by the Center Doc-M information center, Moldova's first non-profit organization advocating LGBT-community rights.