Mimino: the flight continues
Zurab Chigogidze, a Georgian businessman and Fortuna Media Holding owner, has purchased the rights to shoot the sequel to Mimino (Falcon) from Russian Mosfilm studio – Russian RES news agency reports.
"We have already purchased the right to film the sequel with the title: Mimino: The Flight Continues. We are going to start shooting the film in the near future," says Chigogidze.
As the businessman told the news agency, at this stage the film's director has not yet been chosen. The film will supposedly be released next year. Other details about the project have not been made public yet.
It is unknown whether Vakhtang Kikabidze, the original "Mimino, will take part in the film.
Chigogidze claims rights to the film have been purchased from the makers of Mimino – Giorgi Danelia (director), Revaz Gabriadze and Victoria Tokareva (script writers) and Gia Kancheli (composer).
Mimino, a comedy film starring Georgian and Armenian actors, Vakhtang Kikabidze (as Valiko) and Frunzik Mkrtchyan (as Rubik), respectively, was first screened in the Soviet Union in 1977.
Mimino has become an iconic Soviet film. Dialogues and memorable lines from the film are still referred to even to this day.
Sculptures commemorating the film's main characters have been erectedi:
In Tbilisi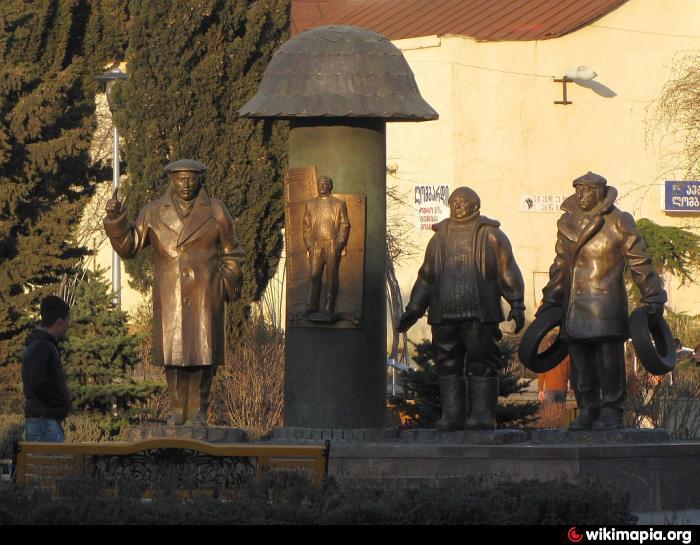 In Dilizhan, Armenia (Rubik's homeland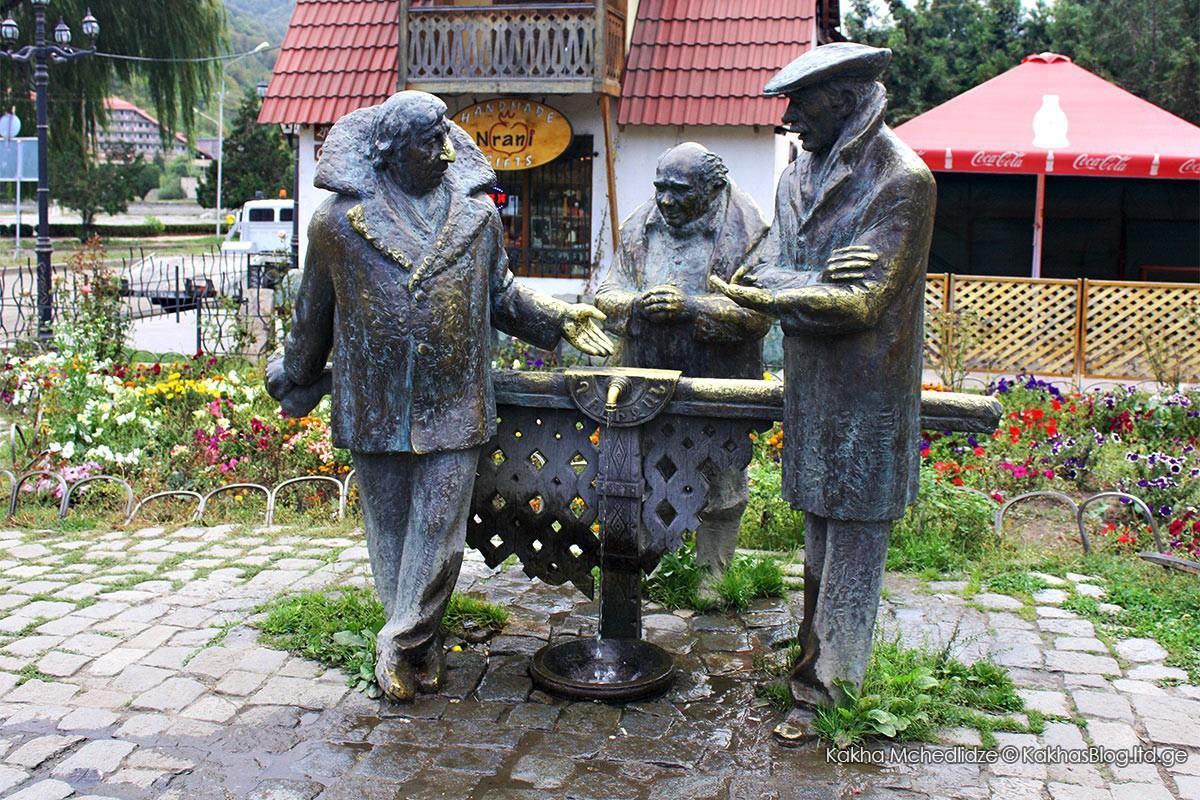 In Yerevan
I
nteresting to note that the other South Caucasus republic, Azerbaijan, also played an important role in the making of this film about the friendship between an Armenian and Georgian. Initially, the plot was supposed to be about a rural girl who fell in love with a pilot, who wrote poems and played the trumpet well. Preparations to film the movie were already underway, when Magsud Imragimbekov, an Azeri writer, visited his friend, filmmaker Danelia. Ibragimbekov reminded him of a story that he had earlier heard from Rezo Gabriadze. It was the story about a village boy, a pilot, who, upon his return from a flight, tied his helicopter to a tree with a rope. This story turned the film script upside down.
The Georgian-Armenian friendship storyline also appeared in the film by chance. In the original script, the main character (Kikabidze) arrived in Moscow and checked into a hotel alone. The idea that he would have a roommate didn't come about until later. Two actors auditioned for the role of Valiko's roommate, Yevgeni Leonov (a Russian actor) and Frunzik Mkrtchyan. Finally, they tossed a coin and Mrkrtchyan got the role.
Published:2.06.2016