Marik Dudaev, Ossetians and Georgians
The character of this story, Marik Dudaev, is one of the most controversial men of distinction in South Ossetia's contemporary history. When he was young, he became a victim of terrible cruelty during the Georgian-South Ossetian conflict in the beginning of the 90's. The young man sought out revenge organizing an armed resistance in South Ossetia against the Georgian military. At the same time, he was allegedly a racketeer, "covering up local entrepreneurs' activity. Several years ago he ended up in a Georgian prison for banditry and became a symbol of freedom and independence for South Ossetian society. Three years ago he returned home to Tskhinval as a national hero and purportedly began robbing local farmers. 
This summer it has become easier to define who Marik Dudaev is. He was recognized as a criminal by both the South Ossetian and the Georgian sides.
June 19
Marik Dudaev was arrested as the result of a special operation conducted by Tskhinval law enforcers in Leningori on the night of June 20. He is now being kept in the Tskhinval MoI detention facility and is going to face extortion charges. 
People in Tskhinval call Dudaev 'a criminal kingpin', saying he has been involved in racketeering and smuggling. However, law enforcement agencies have not made any official statements yet. The local media and experts draw a veil over Dudaev's detainment.
As a source from the republic's MoI told JAMnews, "Dudaev's case has been sent to the Prosecutor's Office and "The MoI has nothing to do with that case. At the same time, this MoI official found it difficult to explain whether Dudaev's case was investigated by the General Prosecutor's Office or Leningori District Prosecutor's Office.
Dudaev was detained after a conflict with Tariel Basharuli, a big smuggler, who had been maintaining control over Leningori district. The conflict ended in a fight between Basharuli and Dudaev, after which Dudaev was detained by Tskhinval MoI department officials, who beat Dudaev and the persons accompanying him.    
Otar Margiev, a chief of South Ossetian MoI pre-trial detention facility, told JAMnews that Marik was kept in the dorm of a detention facility. "He feels well, he is not depressed. We have professional medics and a nurse at our facility. His health is not critical. He feels well. He is staying in our facility and the Prosecutor's Office is investigating his case. I can't say anything about the charges that have been brought against him; it's the prerogative of the Prosecutor's Office.
A source in Leningori told JAMnews about the details of the Dudaev-Basharuli conflict. According to the source, Dudaev placed levies on the Azeris who sell vegetables and fruits in Tskhinval. They had been allegedly paying the levy to Marik Dudaev in full. However, he then decided to expand his influence and tried to force Leningori Georgians, who transport food passed the border from Georgia, to share their incomes with him. 
However, it turned out that the Georgians had a more serious 'cover', a guise by Tariel Basharuli. There are rumors that he was patronized by the Georgian Customs officers and South Ossetia's influential officials.  
In short, Marik overestimated his potential and resources. As a result, he may be sent to prison, and this time, it would be in his historical homeland.
"He is stuck in the 90s. He ia lost in time. He still believes things can be settled by force. Many people have complained about him, said one of the locals.
 Zviadists' victim
The Georgian-South Ossetian armed conflict in the early 90s turned into a bloody tragedy for Marik Dudaev's family. He was just 16 at that time, and he could have had another fate until the conflict broke out. Zviad Gamsakhurdia came to power in Georgia with the new political project and the slogan "Georgia for Georgians gained popularity. Georgian armed forces started raiding Dudaev's native village, Artsev, where Ossetians and Georgians had lived side-by-side since olden times.
People there had been occupied with agriculture and livestock breeding. However, the farmers failed to maintain a peaceful life. The armed groups were plundering the civilians there with more and more frequency.
One time they broke into Dudaev's house. On that day, the family was preparing for a family celebration. They were going to sacrifice a calf to the Holy Father. The assaulters beat Marik's father with rifle butts, as well as pouring boiling water from a kettle over him. Vladimir Dudaev died from the injuries he received.
However, the Dudaevs' misfortunes did not end there, as some time later the Georgian militants returned. After tying Marik Dudaev's mother to a table, they beat her and sexually abused her daughter right in front of her eyes.     
The next time the looters came was to take away Dudaevs' property. After loading everything into a truck, they set the house on fire.  
Marik and his younger brother, Erik, ended up in the streets. Eventually, their relatives in South Ossetia took them in.
Marik Dudaev returned to his native Artsev five years later. He tried to start his life from a clean slate. He started building a farm, but the Georgian armed units still controlled the village, intimidating the locals. They imposed a levy for all residents and raped the girls there.       
Marik counteracted the militants. He skillfully organized self-defense. People gradually turned to him for protection and he became a serious adversary to the brigands. Some time later, Dudaev killed Besik Tenadze, the boss of the gang which had been terrorizing the village.
 Georgian prison
On March 16, 2004, Marik Dudaev was captured near his house in Arstev as the result of a special operation carried out by the Georgian special services. When being arrested, Dudaev received three puncture wounds in his lungs, one bullet entered his heart, another one into his left shoulder, but Dudaev survived.
Those investigating the case claimed that Dudaev had been arrested for an attempt to blow up the section of the railway between Mtskheta and Tbilisi. In 2005, the Tbilisi City Court sentenced Dudaev to 23 years in prison. However, he was not sent to prison for terrorism and subversive activity, but rather for homicide, robbery and plundering, violent actions against the police and the purposeful infliction of bodily injuries.
This is hardly a full list of the crimes and legal violations that, according to Tbilisi City Court data, had been committed by Marik Dudaev within the period from 1995 till 2002. "The premeditated murder of Besik Tenadze under aggravating circumstances with the aim of the misappropriation of firearms was just one out of 16 criminal charges brought against Dudaev.
As Gela Nikolaishvili, Dudaev's former lawyer, told JAMnews, out of all charges that Dudaev faced, he pleaded guilty only for Tenadze's murder. Dudaev stated that he had allegedly committed the crime out of revenge. He deemed the rest of the charges as him being framed.
"Marik Dudaev was really involved in Besik Tenadze' murder, says Nikolaishvili. "As for everything else, that he is allegedly a criminal boss and has anti-Georgian sentiments, it is far from the truth.
Lira Kozaeva, the South Ossetian human rights activist who had studied Dudaev's life story and who was involved in his defense and release process, published articles and appeals in the press and on social media on a number of occasions. According to her, Tenadze was killed by Dudaev, who was defending himself, and it was not a premeditated murder.    
South Ossetia claimed the charges had been falsified and the issue of Dudaev's release was raised during the whole negotiation process. 
Georgian and South Ossetian human rights activists had been dealing with Dudaev's fate for several years. Lira Kozaeva, a South Ossetian human rights activist, managed to draw influential human rights organizations' attention to numerous violations of his rights in custody.
When in prison, Dudaev was baptized by the Catholicos-Patriarch of All of Georgia, Ilia II. 
 His release
The change of power in Georgia in 2012, followed by amnesty and legal changes, played a decisive role in Marik Dudaev's life, who was supposed to serve a term of imprisonment until 2027.  
In winter 2012, Dudaev's term of imprisonment was commuted to 10 years under a general amnesty. Article 59 of the Criminal Code of Georgia, stipulating the terms of his punishment, was changed in 2013 and due to that Dudaev was released that same year.
Ucha Naneishvili, his Ombudsman, had visited Dudaev in prison prior to his release. At that time, he had the initiative to exchange Georgian and South Ossetian prisoners based on an 'all for all' principle.
"Marik Dudaev has already served 9 years in prison. I think that's a sufficient punishment for the offences committed. This process will help commence talks and intensify the Georgian-Ossetian dialogue, Ucha Naneishvili stated then.
Marik Dudaev was released from prison under the Georgian court's ruling on June 7, 2013 and he was handed over to the South Ossetian authorities. Dudaev was greeted in Tskhinval as a national hero. He was received by South Ossetian President, Leonid Tibilov. 
He started making some political statements, pledging to run for the local parliament and to facilitate the release of his compatriots who were in Georgian prisons.
However, Marik failed to become a law-abiding citizen. He was soon detained by South Ossetian law-enforcers in connection with a complaint from his wife. She had turned to the militia, seeking protection from his abuse and violence.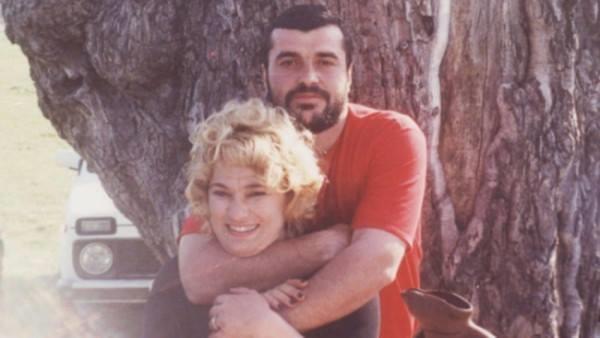 Marik Dudaev was detained and taken into custody, but not for a long time. Marik's influential brother, Erik, settled his conflict with a South Ossetian judge.
Erik Dudaev was actively involved in the Georgian-Ossetian conflict in the 90s; he fought in the war in August 2008. He chaired the Security and Defense Committee in the South Ossetian Parliament's 5th convocation; he was a member of the parliament of the 6th convocation. He was on friendly terms with South Ossetian President, Eduard Kokoity and had good relations with the incumbent President, Leonid Tibilov.
According to Erik Dudaev, Georgian special services attempted to take his life on a number of occasions. 
Erik Dudaev died in a car accident on his way from Java to Tskhinval in September 2015. Marik Dudaev was left without any family.
New banditry charges and old claims that had been covered up
At present, Marik Dudaev cannot be reached for comments in the pretrial detention facility, whereas his lawyer, Alan Bazzaev, was very concise during his conversation with JAMnews correspondent.  
"Dudaev is facing charges under Article 163 of the Criminal Code of the RF –'extortion'. The investigation is being conducted by the Prosecutor's Office of the Leningori district of South Ossetia. These charges must first be proved. The speculations that he has allegedly forced people to pay taxes or any other rumors that are being spread are just idle fiction. They have portrayed Marik as the boss of the Sicilian mafia, Dudaev's lawyer told JAMnews.   
Shota Utiashvili, who was the Head of the Georgian MoI's Information and Analysis Department at the time of Dudaev's arrest by Georgian special services in 2014, told JAMnews that "Dudaev's release was a serious mistake.  
"Marik Dudaev held in the entire village of Artsevi hostage. He is guilty of numerous legal violations apart from those presented in court. The incumbent authorities were not only satisfied with his release – Paata Zakareishvili, the Minister for Reconciliation and Civil Equality, took him to Artsevi by his personal car. I don't know what the authorities' expectations were, said Utiashvili.    
JAMnews tried to directly contact the State Minister for Reconciliation and Civil Equality, Paata Zakareishvili, or the personnel of his Office, but the agency press service refrained from making any comments with regard to Marik Dudaev.  
The investigation into Dudaev's case is now being commenced. And this is apparently just the beginning of a new chapter in the story of South Ossetia's controversial Robin Hood.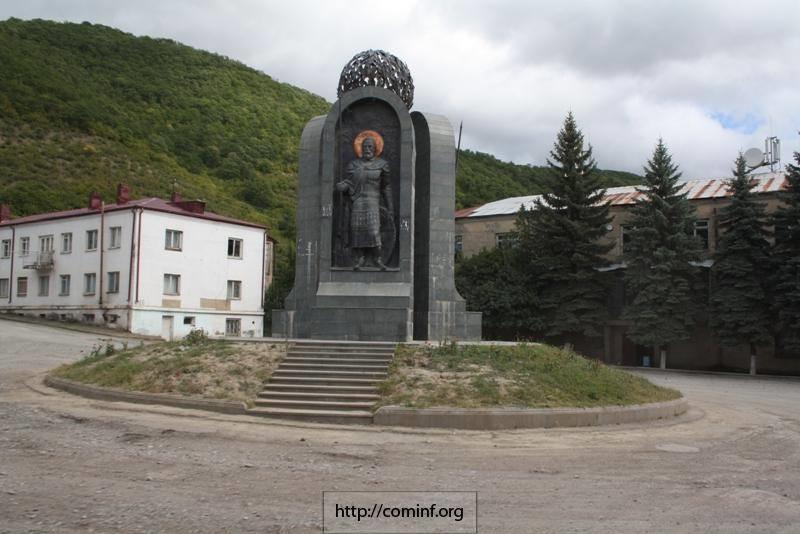 The opinions expressed in the article convey the author's terminology and views and do not necessarily reflect the position of the editorial staff