Dozens dead and missing after landslide at mountain resort of Shovi in Georgia
Landslide in Shovi, Georgia
Zaza Meskhi, his wife Alina Polikovskaya and their three children (pictured below) live in Holland, but went to the popular mountain resort of Shovi in Georgia. On the afternoon of August 3 a huge landslide descended on the village, including the cottage where the family was staying.
Today, writes the Georgian edition of Radio Liberty, Alina's body was found.
She is one of 15 victims whom rescuers have been able to find so far.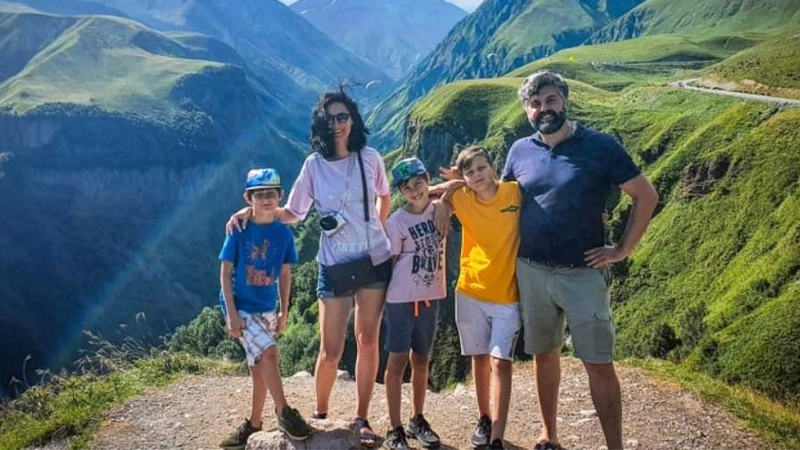 More than 20 people are on the list, the Ministry of Internal Affairs reports, but so far they have not yet published an official list with the names of the missing. Families are distributing photos of their loved ones.
"Nine close family members were with me, none of them has been found yet. And today rescuers pulled out our dog, I don't know how she survived," Marita Gutashvili tells Radio Liberty journalists.
At this point, not everyone has been identified. Some of the remains are so badly damaged that they could not be identified by relatives, and will be established by DNA analysis, Leri Barnabishvili, head of the regional relations department of the government apparatus, said.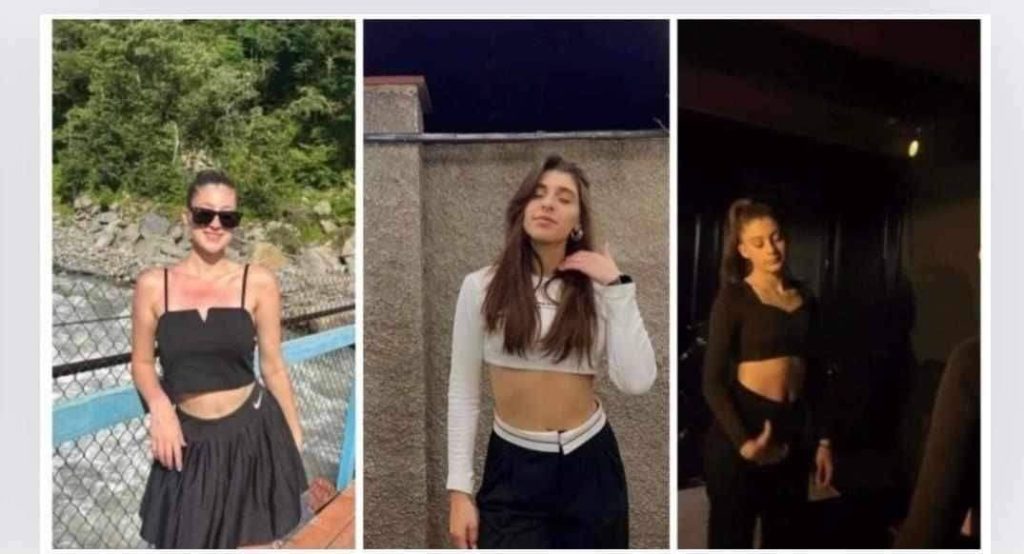 More than 200 people were evacuated from the disaster zone. Rescuers and the army are working at the site of the tragedy, but volunteers without special training and equipment are not allowed.
Many media report that film crews are not allowed to the scene.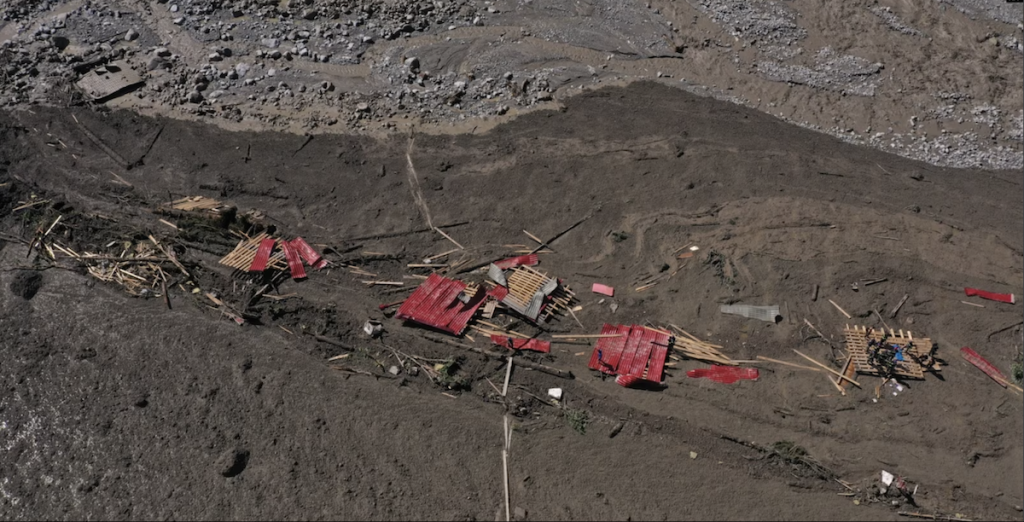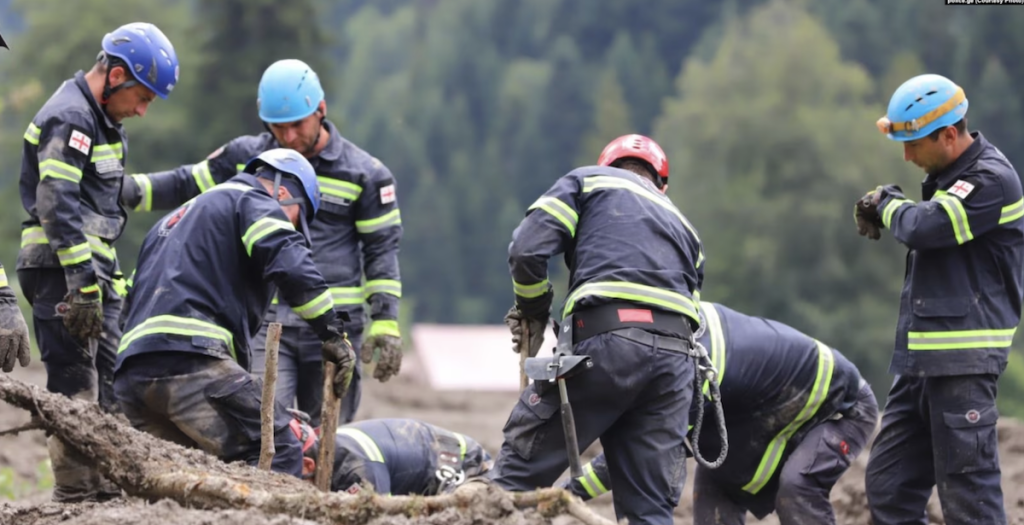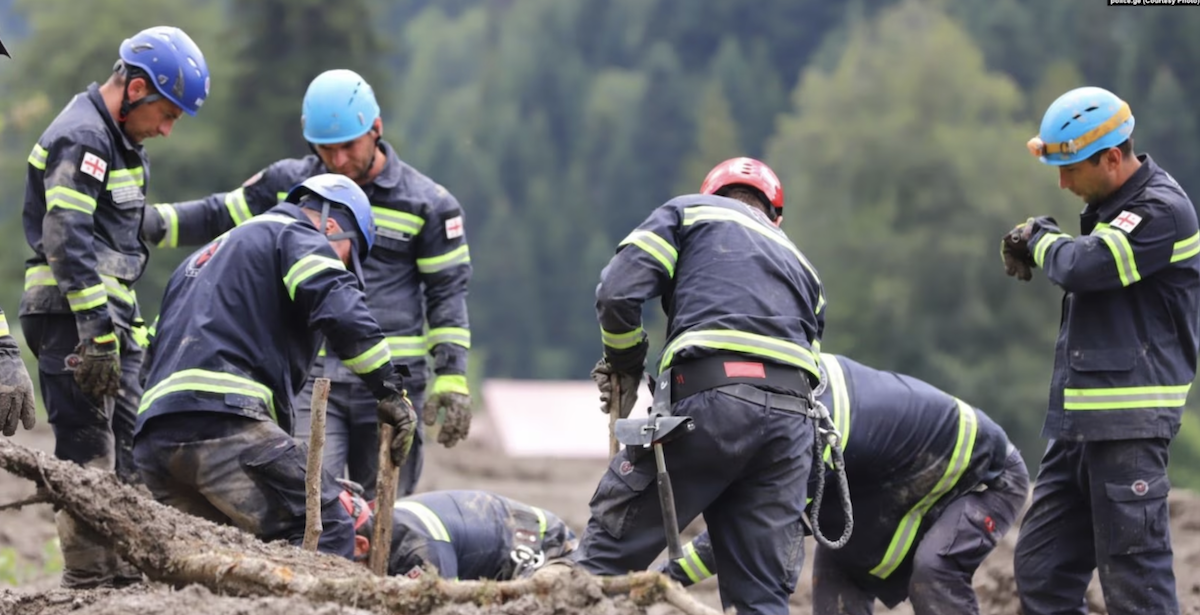 A charity account has been opened at TBC Bank to help the victims. The first donation of half a million lari (about $200,000) was made by the bank itself.
Unexpectedly, the chairman of the parliament, Shalva Papuashvili, said that there was no need to collect financial assistance, since "the state will take care of everything." The Prime Minister of Georgia also publicly refused the help of other countries, saying that Georgia is coping on its own. Azerbaijan and Armenia were the first to offer assistance in the search and rescue operation immediately after the tragedy was reported.
There are accusations from the opposition against the authorities that they started rescue operations late, that there are no special equipment, including special rescue helicopters. The leader of the ruling party, Irakli Kobakhidze, called on everyone "not to rush to conclusions." He himself is at the disaster site, brought there on a bulldozer.