Georgia's shadow ruler Bidzina Ivanishvili made another $600 million in a year - Bloomberg
Ivanishvili's wealth increases
According to Bloomberg, in July, the fortune of the founder of "Georgian Dream" and former Prime Minister of the country, Bidzina Ivanishvili, reached its highest level in the last 10 years, now amounting to $6.2 billion. On July 5 it reached an all-time high of $6.25 billion.
Ivanishvili ranks 411th on Bloomberg's billionaire list. Ivanishvili owns artwork worth $1 billion, real estate worth $45 million, and financial assets worth $5.15 billion.
Ivanishvili's assets have only surpassed the current figure once before, in 2013.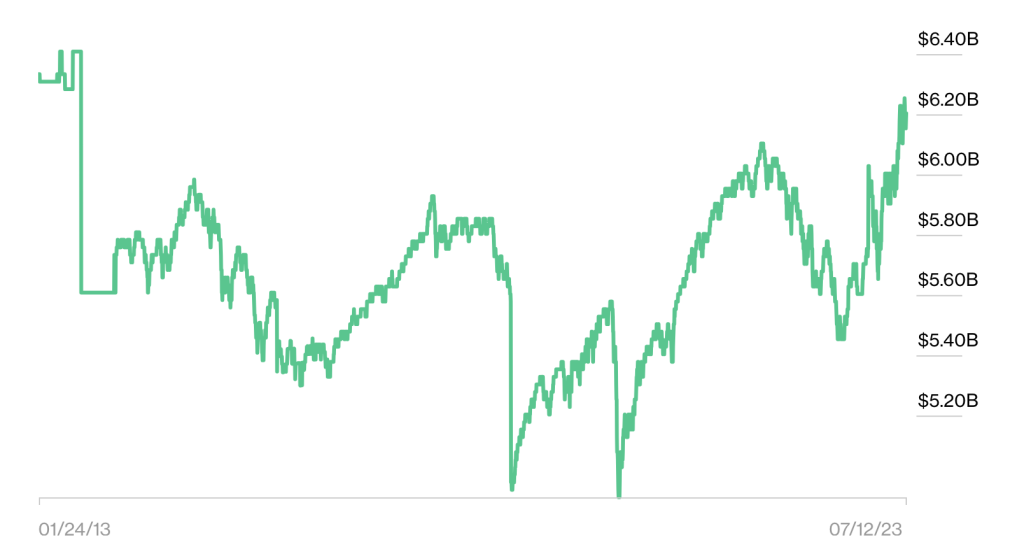 ---
---
Ivanishvili amassed his fortune in Russia during the 1990s through involvement in the metallurgical and banking businesses. In 2003 he returned to Georgia, although he remained absent from the public space—only two photographs of him could be found in the press or on the internet at that time.
For many years, Ivanishvili engaged in philanthropy. Initially, he supported the Saakashvili government and financed several major projects implemented by it.
In the parliamentary elections of October 2012, Ivanishvili's coalition emerged victorious, putting an end to the nine-year rule of Saakashvili's party, the United National Movement. In November 2012, Ivanishvili became the country's prime minister.
Thirteen months later, after his party, the Georgian Dream, also won the presidential elections, Ivanishvili announced that he had fulfilled his task and voluntarily resigned as prime minister.
However, in April 2018, a few months before the presidential elections, Ivanishvili returned to the public political sphere and became the chairman of the ruling party, Georgian Dream – Democratic Georgia.
On January 11, 2021, he stated that he was stepping down as the head of the ruling party and permanently retiring from politics.
In an extensive interview, Ivanishvili denied that he was controlling the country from behind the scenes. "I implemented public oversight, not informal control," he said.
However, in the same interview, he admitted that he participated in the selection of the prime ministerial candidate and in government discussions on the banking sector.