ISIS threat against Georgia
Four militants, brandishing Kalashnikov assault rifles, could be seen in a video clip, disseminated through the Internet on November 23. Two of them are talking in Arabic and Georgian languages, with the accent characteristic of western Georgia. They are quoting the Quran and calling on the Muslim citizens of Georgia to join the so-called caliphate.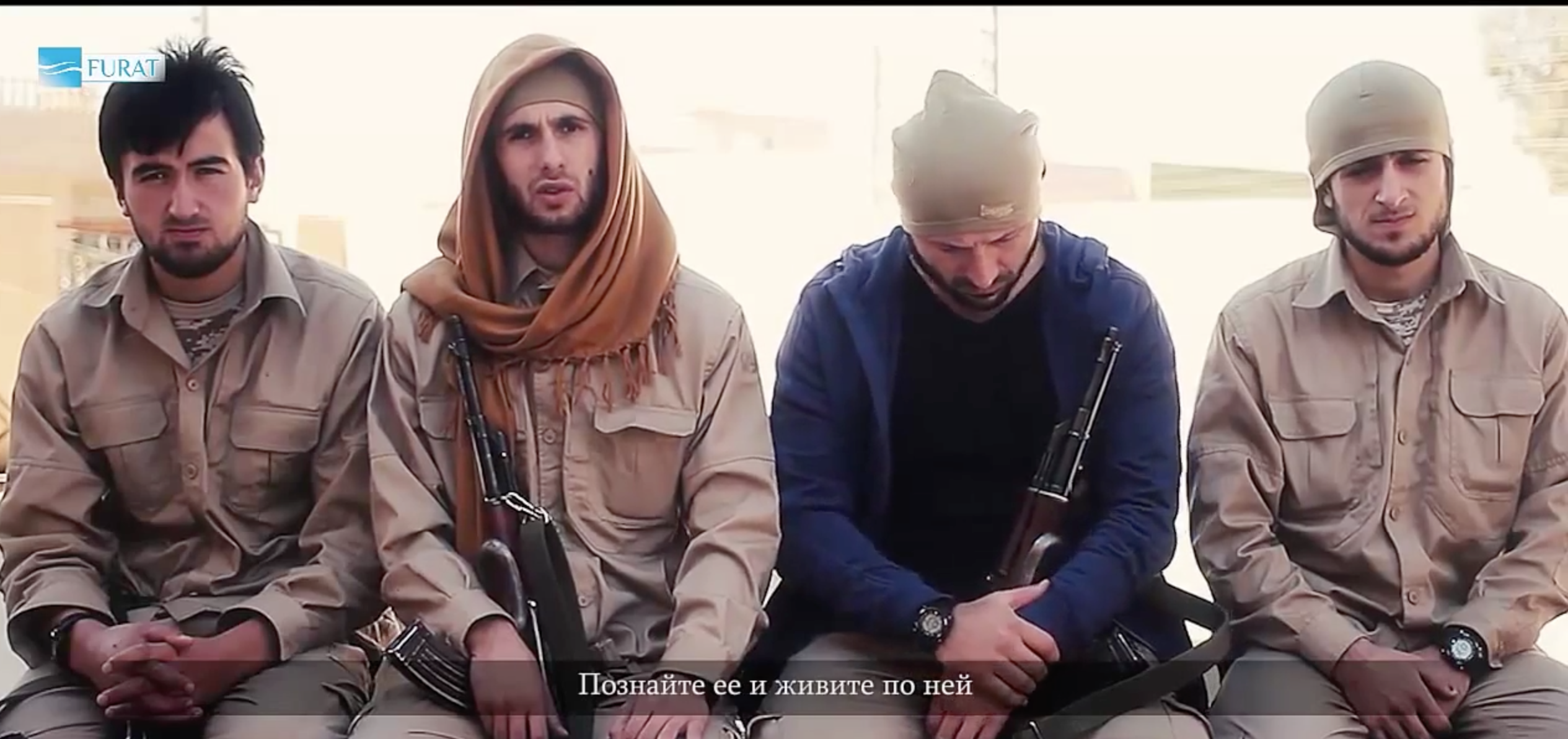 The video entitled 'The Message to Georgian People' lasts for 12 minutes 34 seconds.
The militants refer to Georgian Muslim hojas and muftis as unfaithful slaves, threatening to punish the persecutors of Islam.
'I also want to appeal to the unfaithful people of Georgia, who have been long fighting against Islam, who have been actively involved in the fight against Islam. Be it in Iraq or in Afghanistan, all that you have done will, by all means, be further turned against yourselves. You will be judged for all your deeds under the God's law and not the way you punish under the God's law … You think we are too far away from Georgia and the caliphate will not reach Georgia, but let me remind you the time, when the caliphate was in Georgia; Georgians then were far more courageous than the enemies of Islam living in Georgia now, ruling the state and fighting against Islam and Muslims. We will come very soon, so soon that you can't even imagine, and you will be condemned and punished under the God's law!'- it is said in the video clip.
The video was published on the caliphate's Georgian web-site, the name of which is deliberately not disclosed by JAMnews.
This site was launched in September and earlier had already come to the Georgian law-enforcers' attention. A few weeks ago, the deputy chief of the State Security Service, Levan Izoria, said he would appeal to court with a demand to block the site. However, the site is obviously still operating.
Two of those four men, who could be seen in the video, have been already identified. One of them is Khvicha Gobadze, DoB 1993, Ajara native. His father, Ilia Gobadze, has already commented to the Mass Media.
'What's so frightening about five men's threat for a country, that is supported by the USA and Russia is its neighbor. My son has never had radical views, he is the Islamic Fundamentalism follower, he is the follower of Islam, left by Muhammad the intercessor,' said Ilya Gobadze.
The State Security Service has already launched an investigation in connection with the video footage. It also calls on the media, for the sake of national security, "not to contribute to widespread replication of the threat video, disseminated through the Internet.