How to make Lezgin 'sun' bread - 10 photos
Lezgin 'sun' bread in Azerbaijan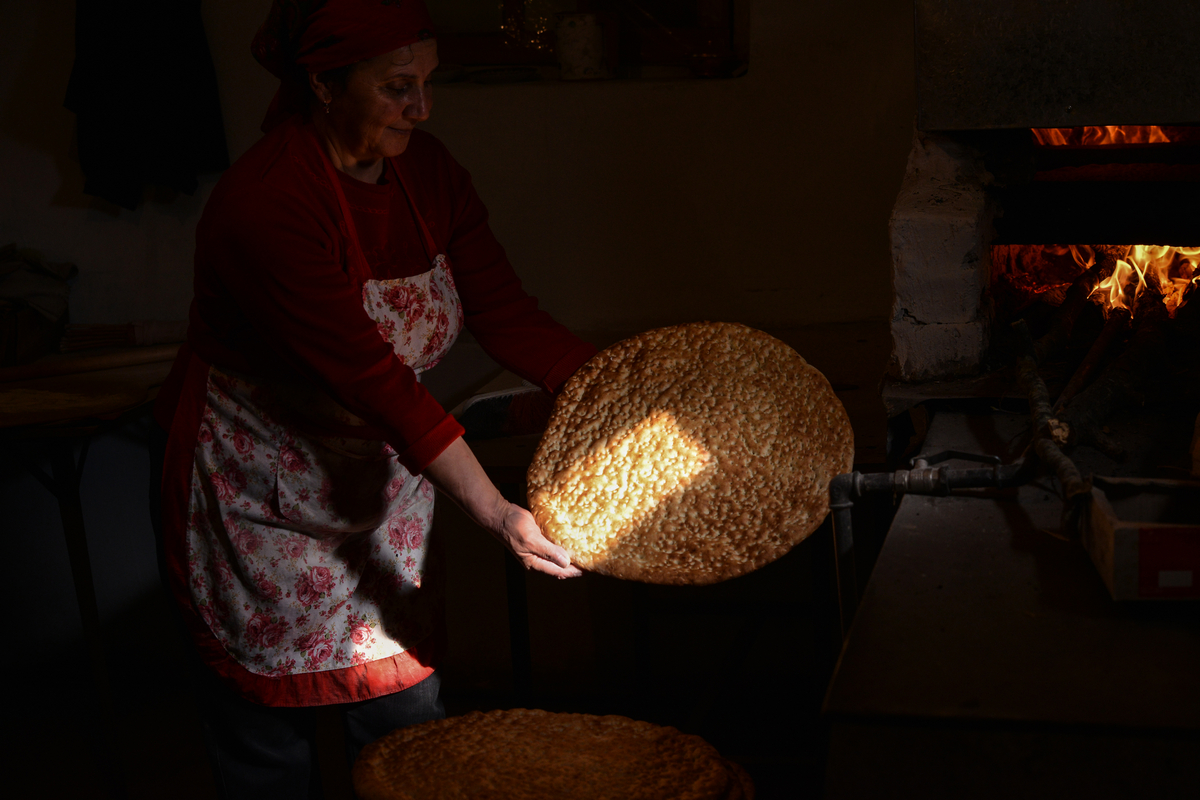 A small bakery in the city of Gusar, some 180 km northwest of Baku, makes Lezgin bread – it's round, flat, sun-like and full of little dimples.
Lezgin bread is different from traditional Azerbaijani bread in form, and doesn't crumble or deteriorate in long-term storage.
The
Lezgins are the largest national minority in Azerbaijan, making up around 2% of the population in 2016. They live in the north of the country. They have their own language, culture, traditions and cuisine.
Lezgin bread is baked in an oven called a khar.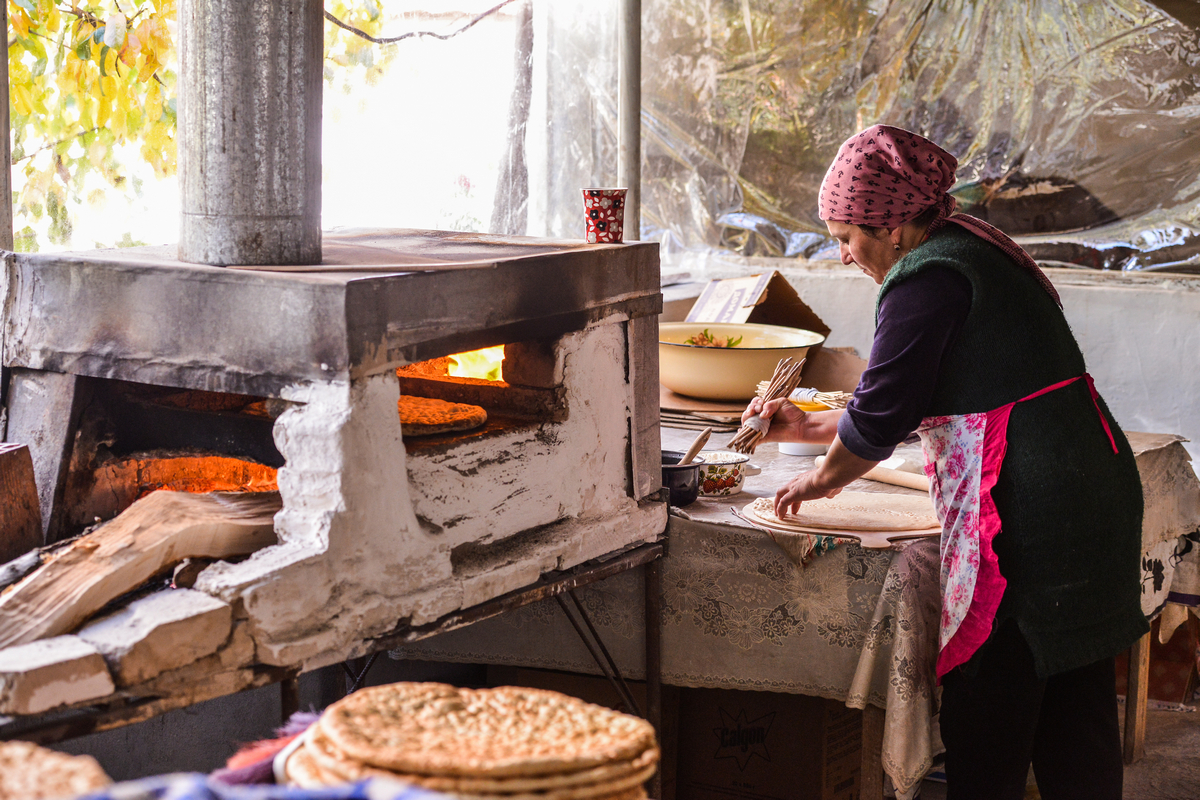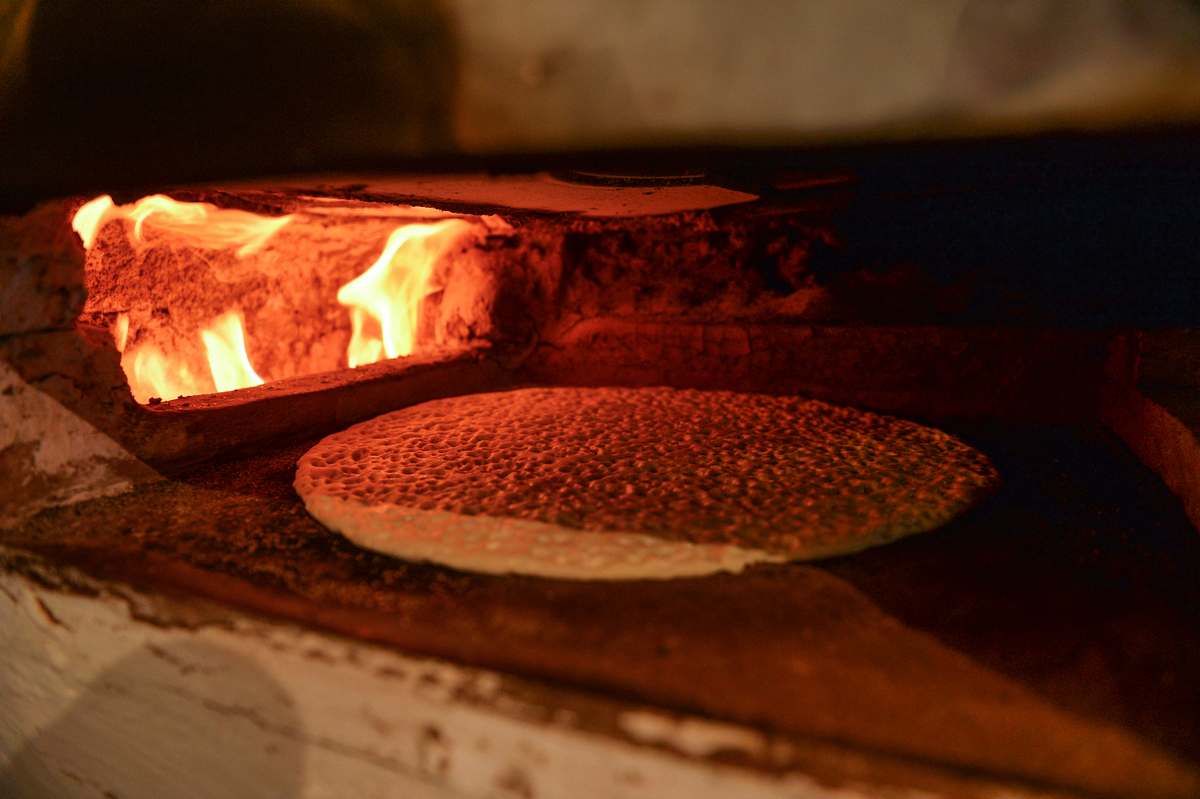 According to local bakers, the khara used to stand right on the ground. Older women could comfortably bake sitting on the ground. Over time, they began to build khar on legs, and now elevated khar are used in almost all homes and bakeries.
Clay, ceramic tiles and sheep wool are all used in the construction of the khar. Ceramic tiles are cut up and mixed with clay, and wool is added. The wool and ceramic tiles help to make the oven more durable and heat-resistant.
Lezgin bread's similarity to the sun in appearance is not by chance – there are traces of Lezgin mythology and pagan rituals that glorify the main god, the sun god, in the folklore of Lezgin baking.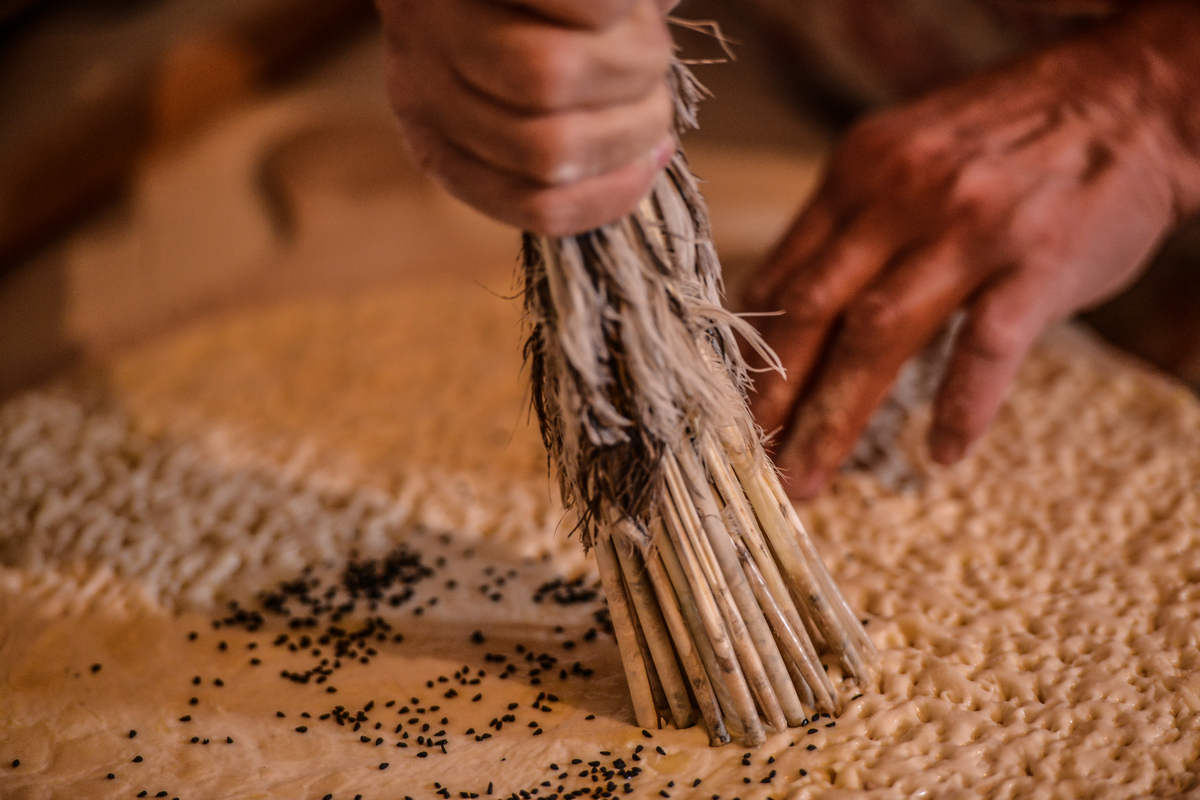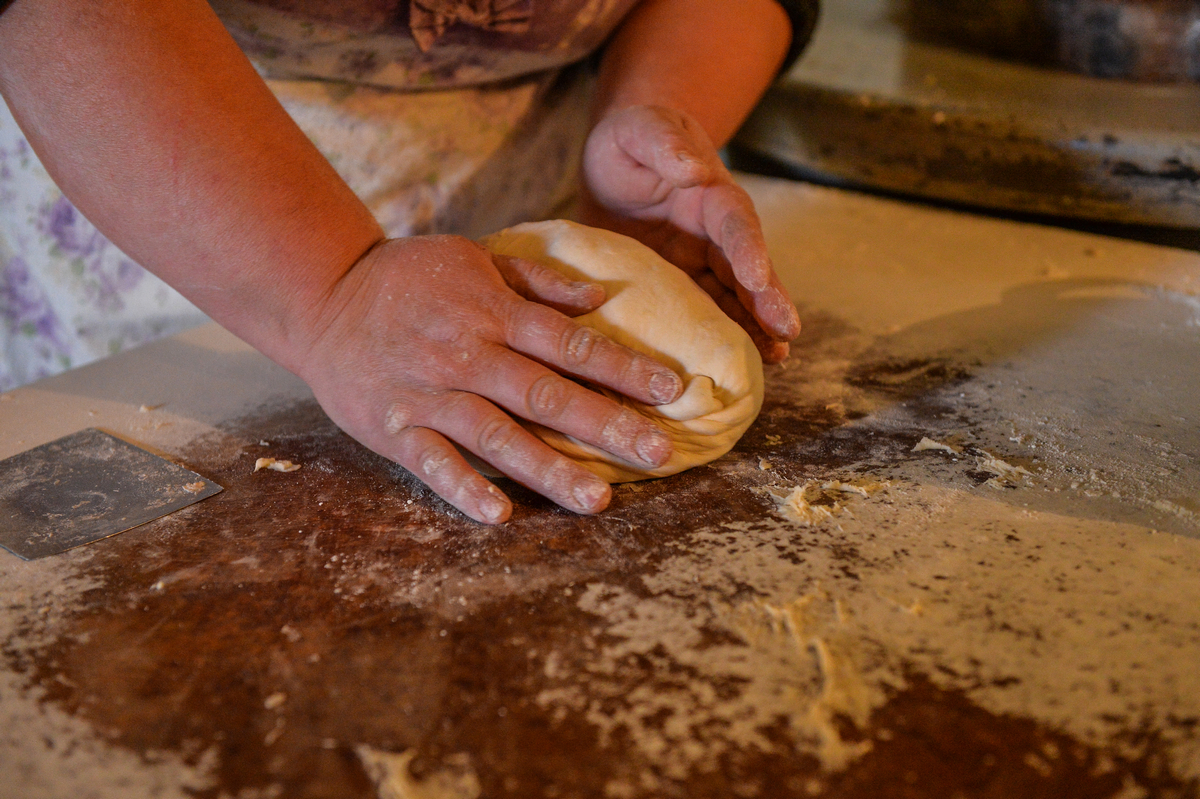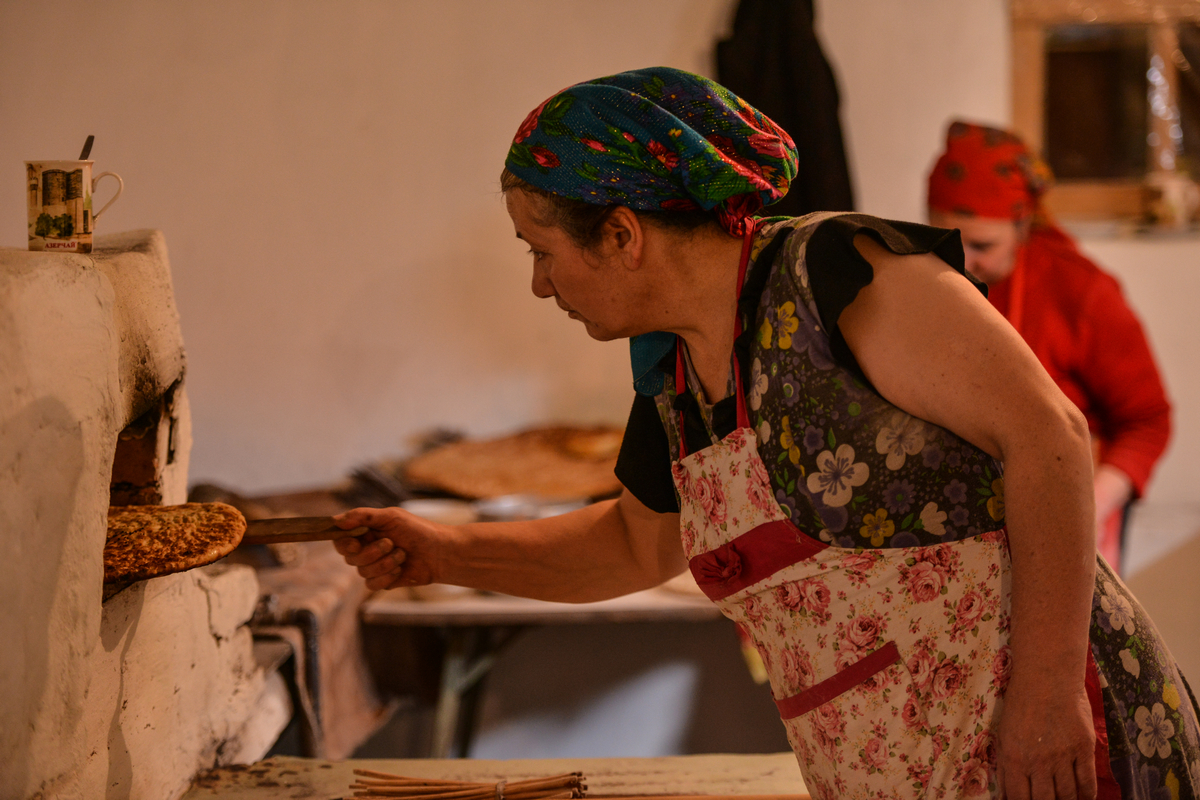 There are several types of Lezgin bread. White, black, bran, with butter and yeast-free (which can also be white and black).
This bakery employs about 10 women. Each has their own responsibilities. Some prepare dough, then others roll it, while finally someone has to bake it.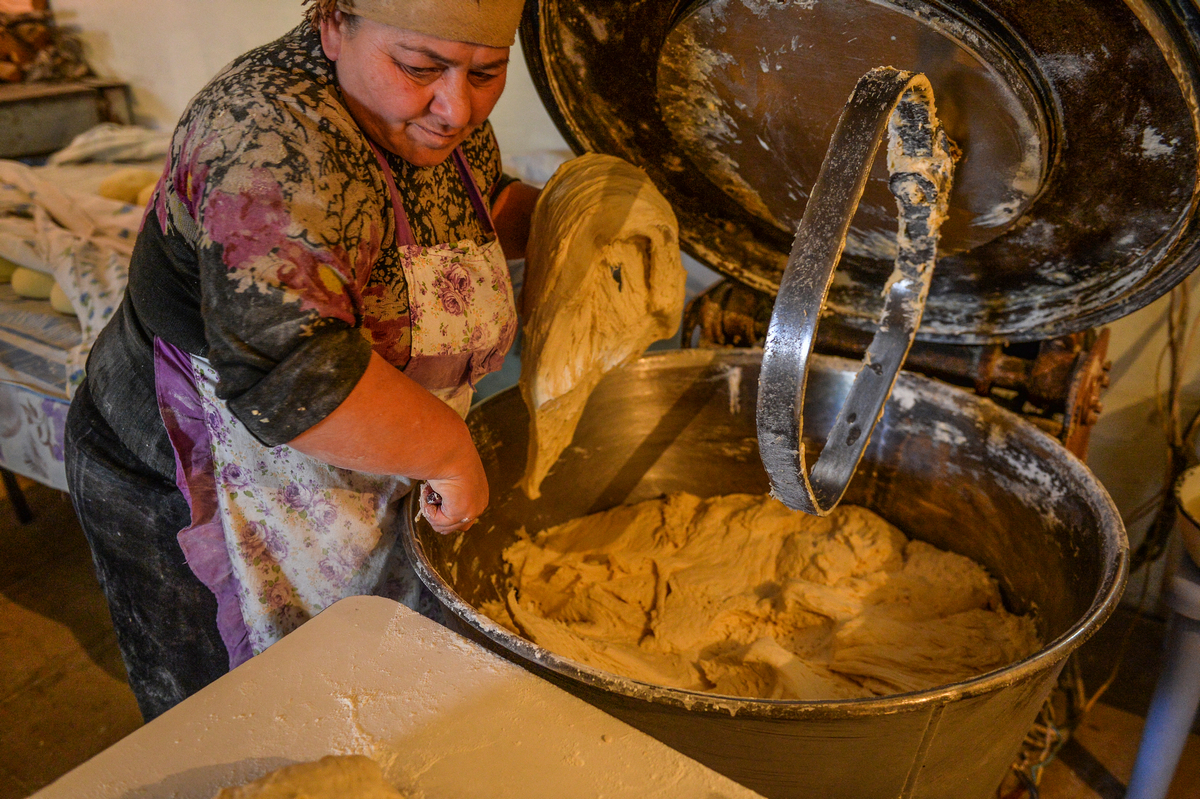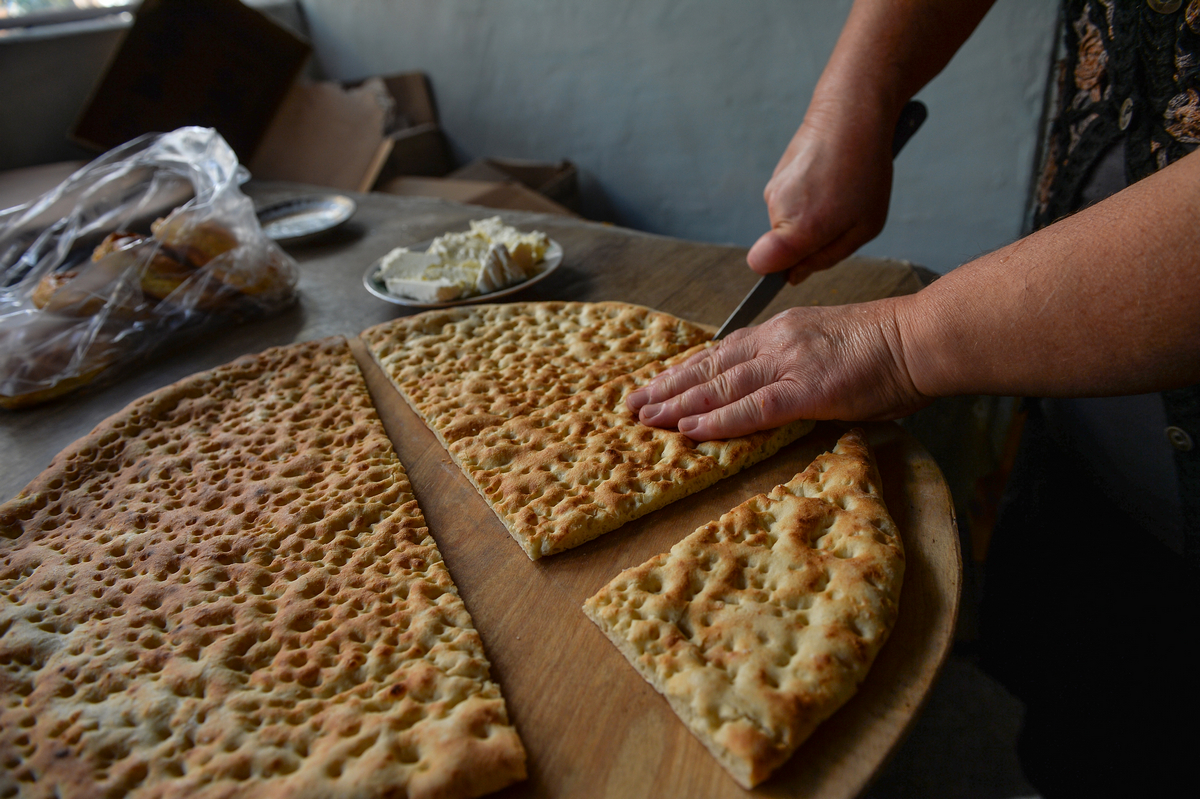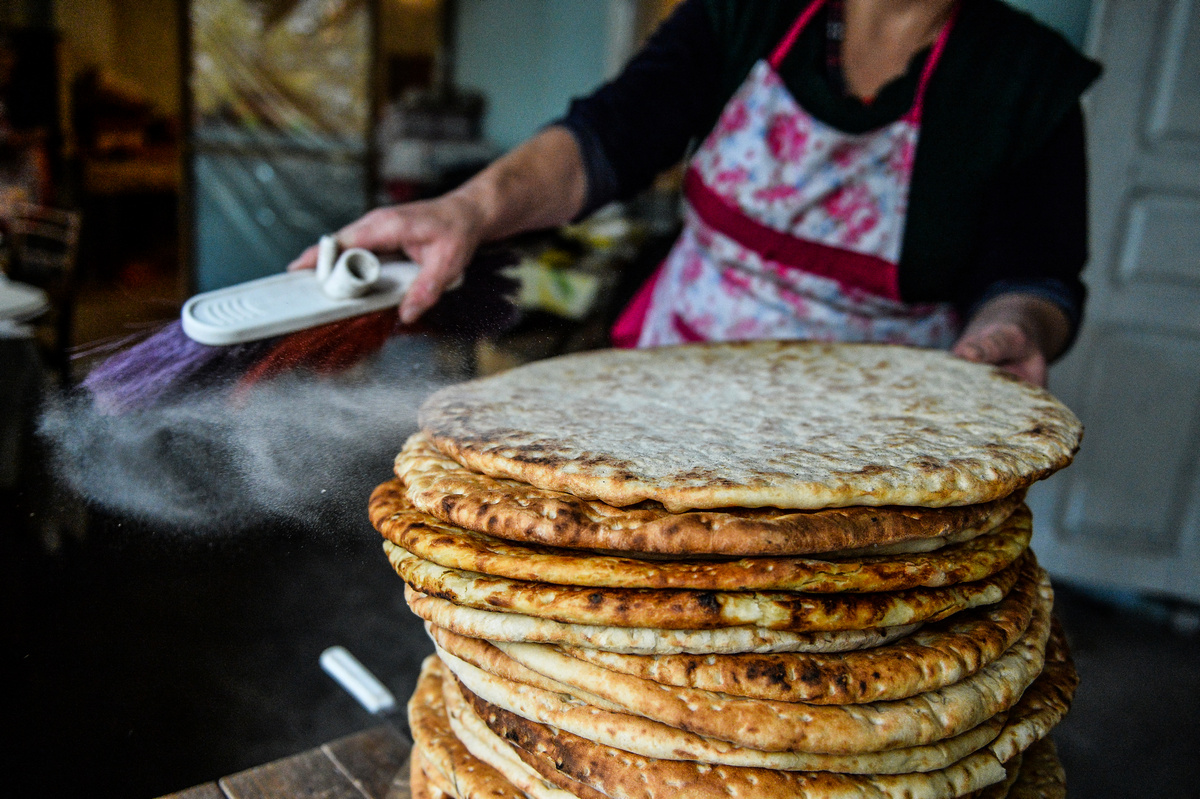 Sakina, responsible for kneading the dough, says that the demand for the bread in winter is lower than in summer, when it is often bought by tourists.
The dough is made of a bag of flour, 10 litres of water, a pack of coarse salt and a pack of yeast. The dough is kneaded in a special machine, and then Sakina cuts it into pieces and folds it next to the women baking bread.
After this, the dough is rolled out into thin round discs and patterns are applied to them using a special quince tree fixture. This is done so that the dough does not rise in the oven.
Sakina has been kneading dough here for 15 years. She uses up 10-12 bags of flour per day: "During the holidays, I work non-stop. Bread is just scooped up."