How to eat on the cheap in Baku
Food tourism could have easily become Baku's major tourist 'trademark' thanks to the diversity of Azerbaijani cuisine. However, so far, it's a rather expensive city, with few localities serving delicious food cheaply. But once you know where to go, a 'budget' travel wouldn't become a 'starveling' one.
Here are 5 localities where you can get a hearty meal for just under USD 5. All the dishes listed below are served at prices ranging from USD 1.5 to USD 3.
Chanson
It is located in the vicinity of the Icheri Sheher metro station, opposite the Palace of Happiness. It offers both national and European dishes, at very affordable prices. This photo features Kükü, scrambled eggs with herbs.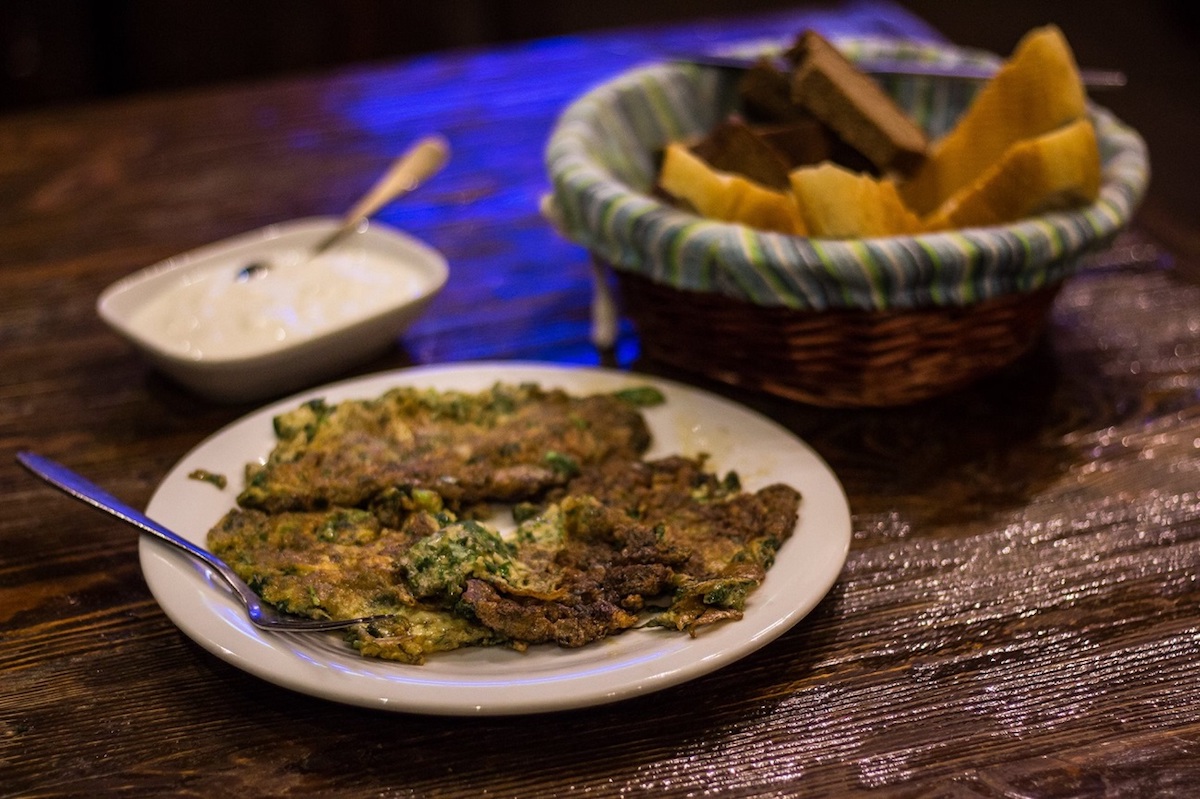 Əriştə (Arishta) 
A semi-basement café near the 'Shakespeare' pub and the 'Puppet Theatre' bus stop. The café name originates from the dish shown in the photo. Technically, these are homemade noodles with meatballs, cooked in a meat broth.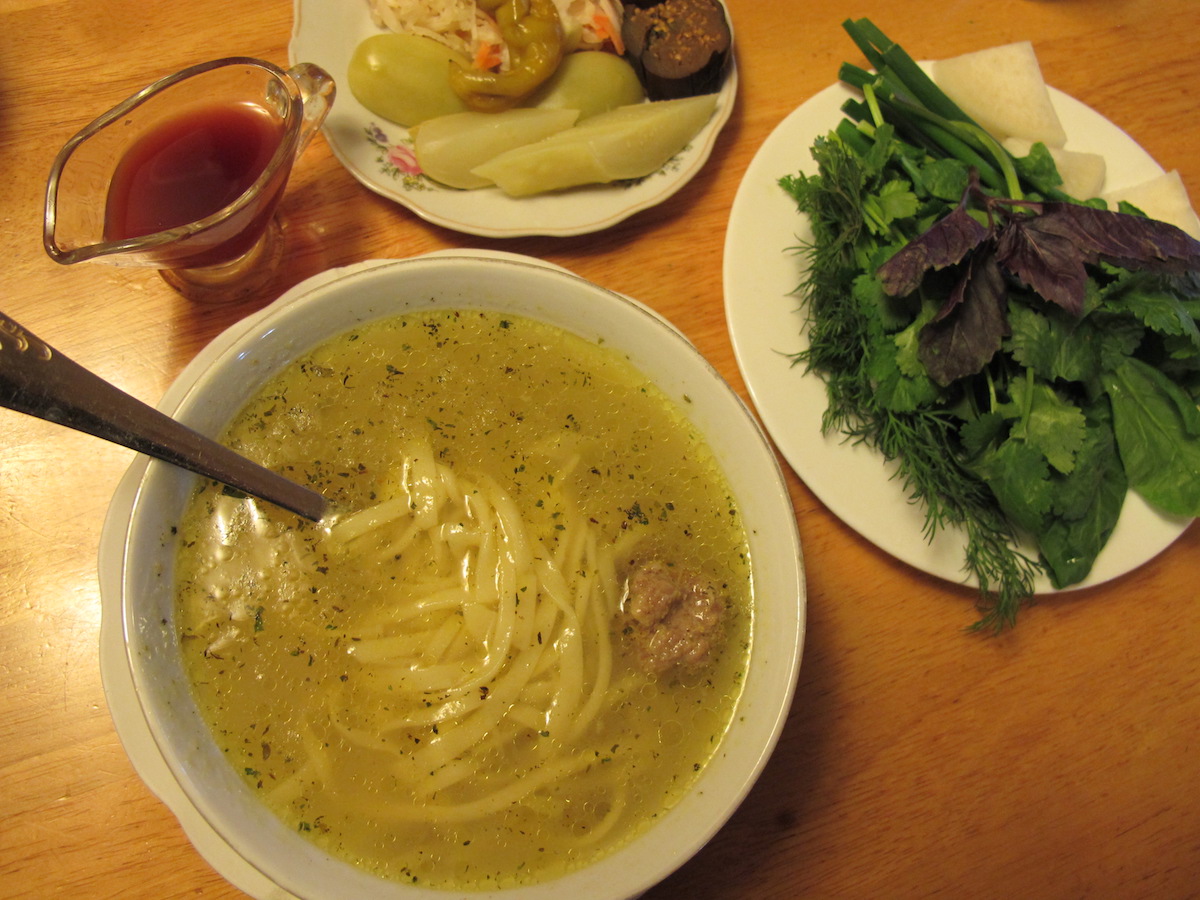 Xəzər (Khazar)
A semi-basement café in the vicinity of 'Gosha Gala', in the city center, near the entrance to the Old City, where there is a lifting gate. The photo below features Kufta-Bozbash, a big-sized lamb-and-rice meatball, served with peas and potatoes.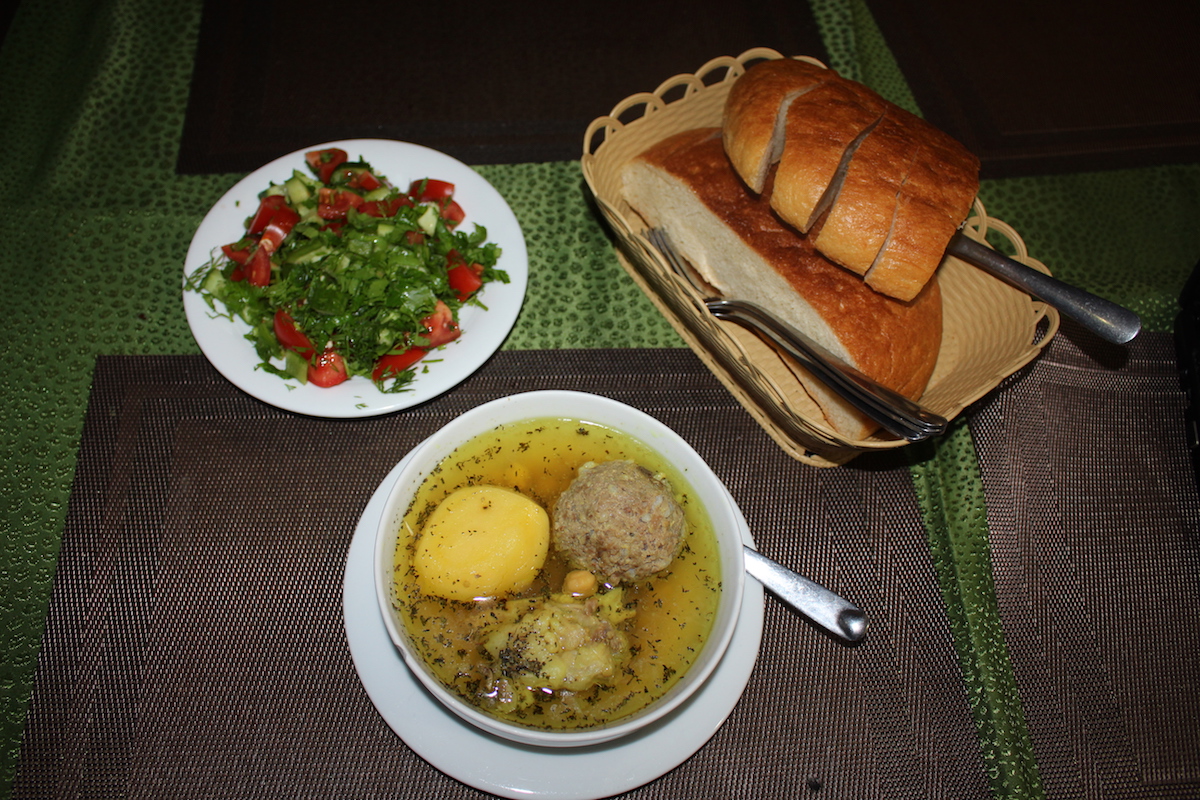 Anadolu
The Turkish restaurant chain with a diverse assortment. You can just find one with a navigator. This photo features Dushbara, one of the most delicious Azerbaijani dishes. Technically, these are small dumplings, cooked in a meat broth with spices.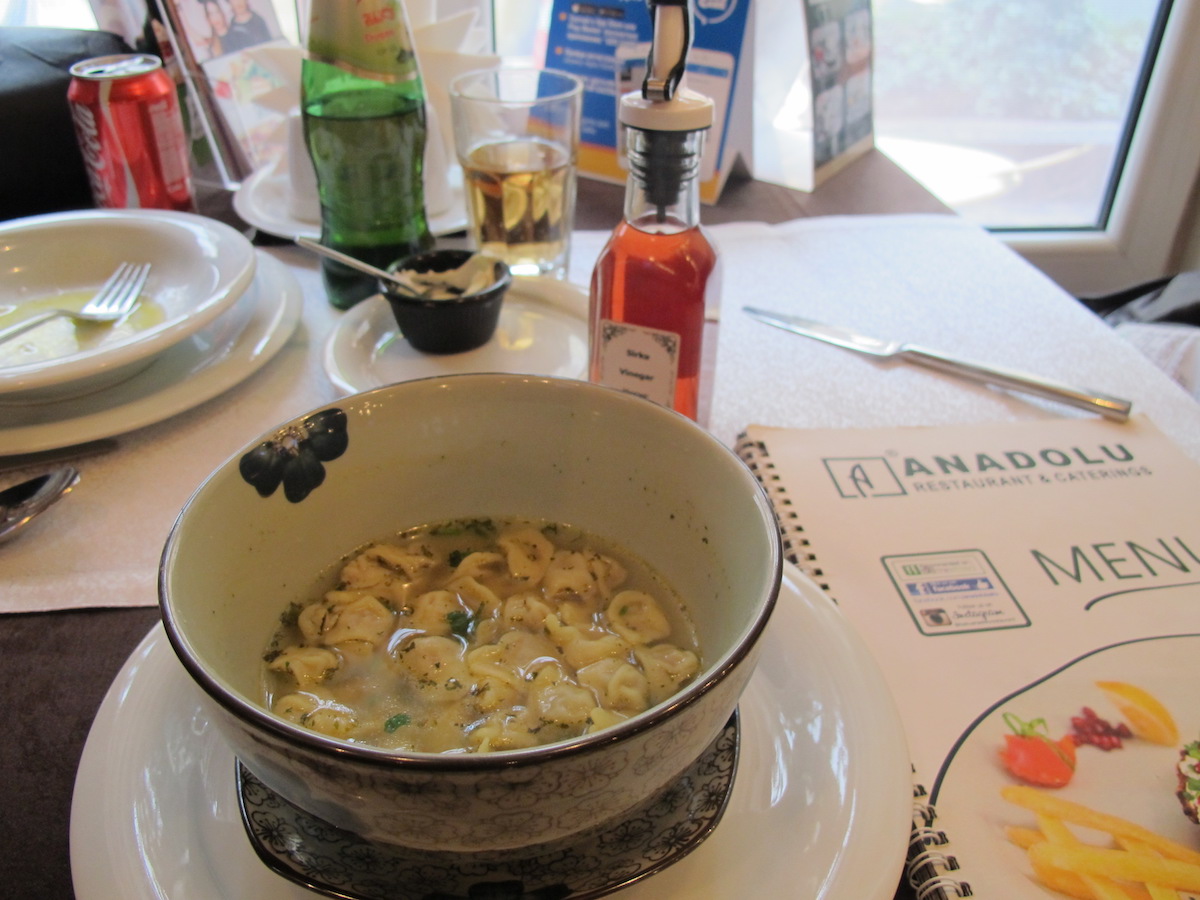 Firüzə (Firuza)
It's a restaurant on Fountains Square, where tourists are traditionally taken. It's far from being cheap, but it's definitely a leader as to the price-quality ratio. In theory, you can spend any sum you wish here, but the restaurant's diverse menu offers many cost-effective options. Like, for example, Sadj, a huge frying pan with roast meat and vegetables, designed for a bunch of people.