Georgia: How Svaneti has changed
Once you decide to go to Svaneti, you will have to travel the path that nearly all self-respecting fairytale characters go through – you will have to cross the seven seas and seven mountains.
You can get to Svaneti either by minivan from the capital, by plane from Natakhtari airfield (located near Tbilisi) or take a train to Zugdidi and then take a two-hour drive to Svaneti by car.
That's what many tourists do, and if you get the chance to swing by another unknown city on your way to your destination, then why not? If you spot someone with a rucksack in Zugdidi, you can be sure he is heading to the mountains.
According to the Georgian National Tourism Administration's aggregate data for the first 10 months of 2016, Georgia hosted 5,406,188 international visitors, which is 8.1% more than in the same period of last year. The number of tourists visiting Georgia increases annually.
The Georgian government has declared tourism the country's top priority. Svaneti is one of the most interesting routes for those who are going to travel to Georgia.
This mountainous region of Georgia borders Russia and the administrative border of Abkhazia.
The cameraman and I also chose that route to get to Svaneti. We met in Zugdidi and took to the road by car, driving round the mountain roads which wind like a snake. The scenery there is just breathtaking. Mid-century stone-built Svan towers are affixed into the mountains like wooden sticks at a generously laid sumptuous feast table.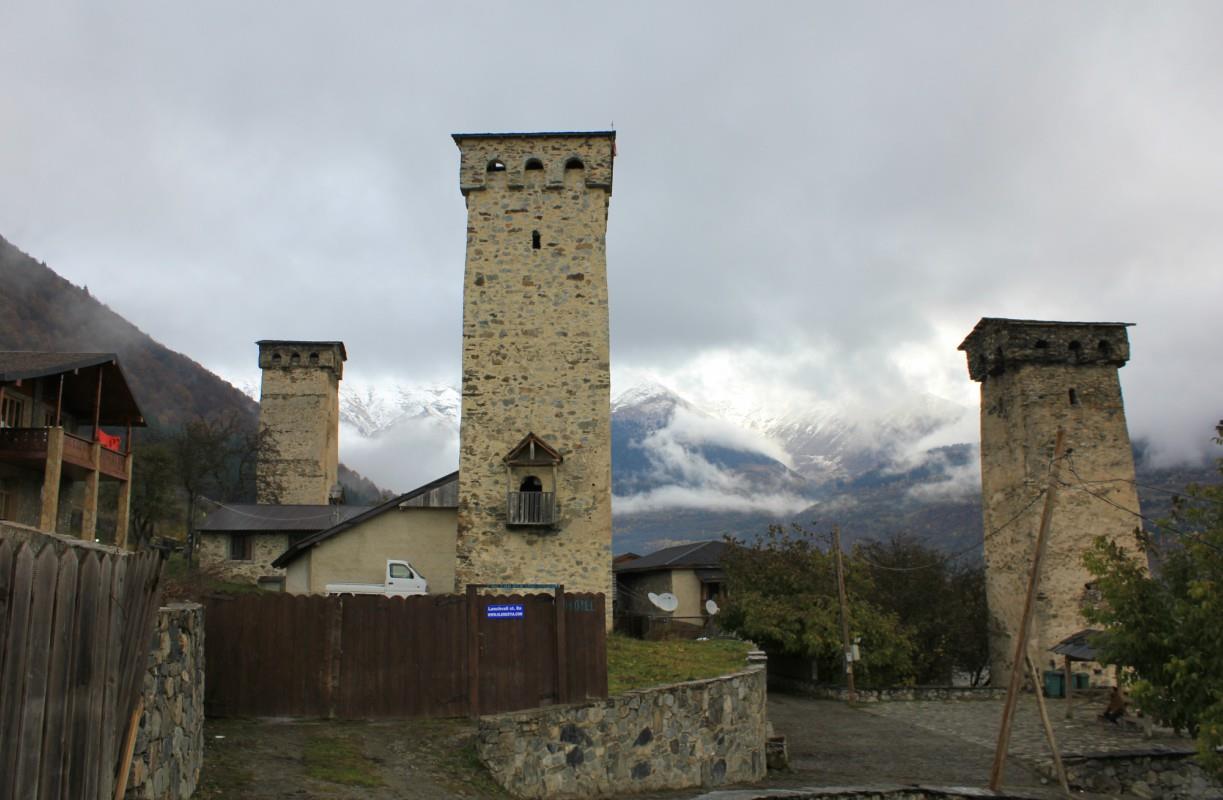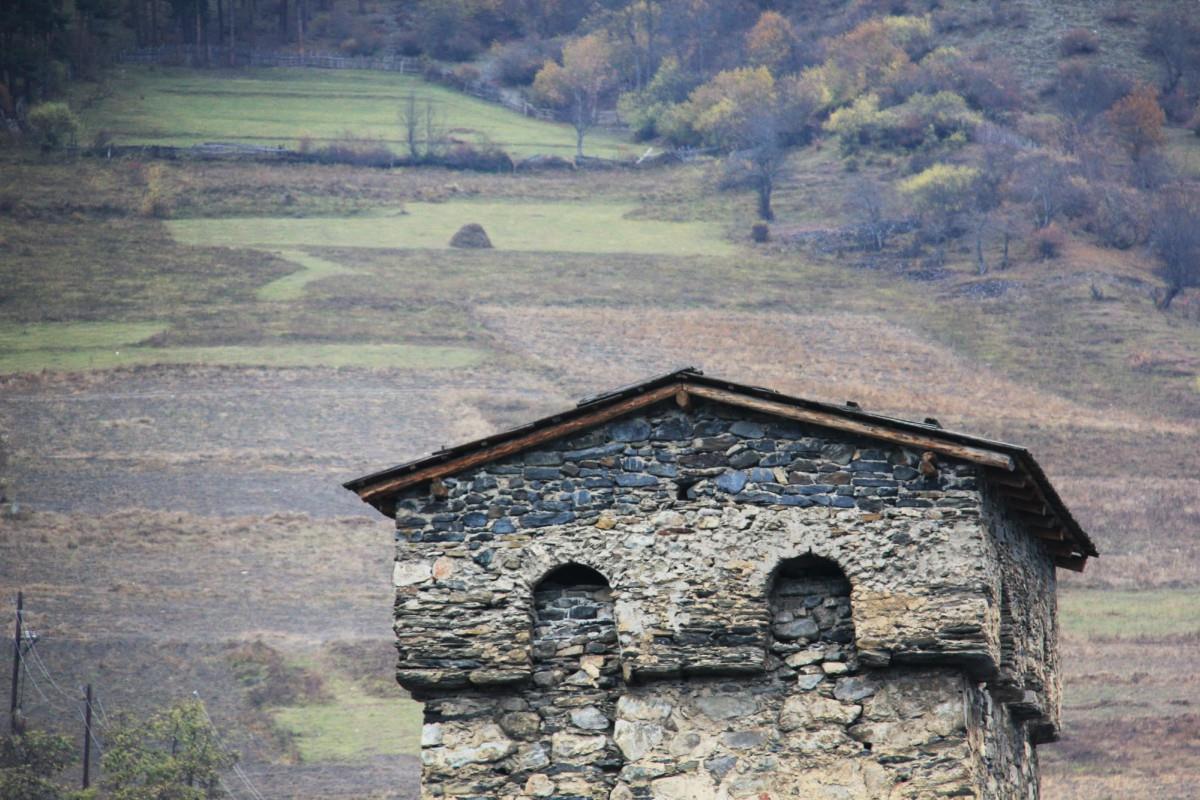 Khaishi, the first Svan village, is just at a 70km distance from Zugdidi.
We didn't meet any tourists with rucksacks on our way, though we did come across two young ladies with red lipstick, on the bridge at the entrance to Khaishi. They were sitting by the roadside against the fancy autumn forest background, and there was a stand with leaflets beside them.
One leaflet read as follows: 'Where is the Kingdom of God?'
'Here in Svaneti' I thought to myself, having looked at the incredible scenery around me.
"They are Jehovah's Witnesses. There are many Jehovah's Witnesses in Samegrelo and Svaneti," Dato explained. He is a native of Zugdidi and he knows things here better than I do.
When we arrived in Mestia it was already getting dark. Through a dimly lit mist we noticed a couple of hurriedly walking tourists who found a shelter at a warmly lit hotel.
We followed suit and before it got completely dark, checked in to the first available hotel.
A four-year-old child met us in a big yard outside the house. He turned out to be a rather eloquent speaker: "In the morning my mother takes me to the kindergarten. I play there. Then she brings me back home. Sometimes I cry," he said, sharing some details of his daily regimen.
The next day we learnt that the hotel where we stayed overnight was almost a historical one. Many years ago, when only the most adventurous tourists dared to ascend Svaneti, the very first guesthouse stood on that very spot.
Now, there are 21 suites in the Svaneti Hotel. There is construction work underway in the yard, and a sauna is being built there.
Three Ukrainian girls returned from their morning jog. We also noticed an Indian couple having breakfast.
"We have no complaints about business. Everything's fine," says Nino Japaridze, the hotel owner.
The story of this hotel, that Nino has shared with us, very much resembles the path that Svaneti had gone through over the past decades before it turned from a criminals' hide-out into one of the most exciting places for visitors.
Nino says she started her business in 1998. It was a time when Svaneti only made the crime section of the Georgian news. 'A bus robbed on Svaneti road', 'A businessman abducted in Svaneti', 'Criminal kingpins fled to Svaneti mountains' – some Georgian print media headlines from the 1990s.
"
When we started building this hotel, people were laughing at us and thought us crazy. I'm from Mestia, I graduated school here and then moved to Tbilisi. Those were dark and perilous times, but even back then we realized that things would change and that this place had great potential for tourism development. Besides, we couldn't find a job in Tbilisi," Nino recalls
.
The construction of Nino's hotel lasted for several years. The hotel was built on reinvestment. Then they decided to expand and turned to the bank:
"Bank officials looked at us in surprise when we requested a loan for construction of a hotel. Especially in Mestia! All the banks shut their doors on us in a standoffish manner."
Nino only managed to get her first loan in 2007. The tourist flow increased considerably and new plans and prospects showed up.
It was a period when the young government, led by Mikheil Saakashvili who came to power as a result of 2003 Rose Revolution, launched a series of radical reforms. The most important among them were anti-corruption and police reforms.
In that period, a day would hardly go by without mass media showing a handcuffed businessman or a bureaucrat who had maintained control over country's economy in Shevardandze's times; or a mid or low-ranking government official arrested for bribery. The arrests of criminal kingpins were aired live on TV.
Police reforms took place in 2004 and left 13,000 traffic inspectors unemployed. They were replaced by younger staff, selected on a competition basis.
The customs service changed. The Public Service Halls were opened, where a passport or any other document could be obtained without paying any bribes, comfortably and within the shortest time possible.
All the aforesaid contributed to revitalization of the economy. In 2006, the country's budget increased 8-fold compared to 2003, and direct foreign investments exceeded 2 billion in 2007.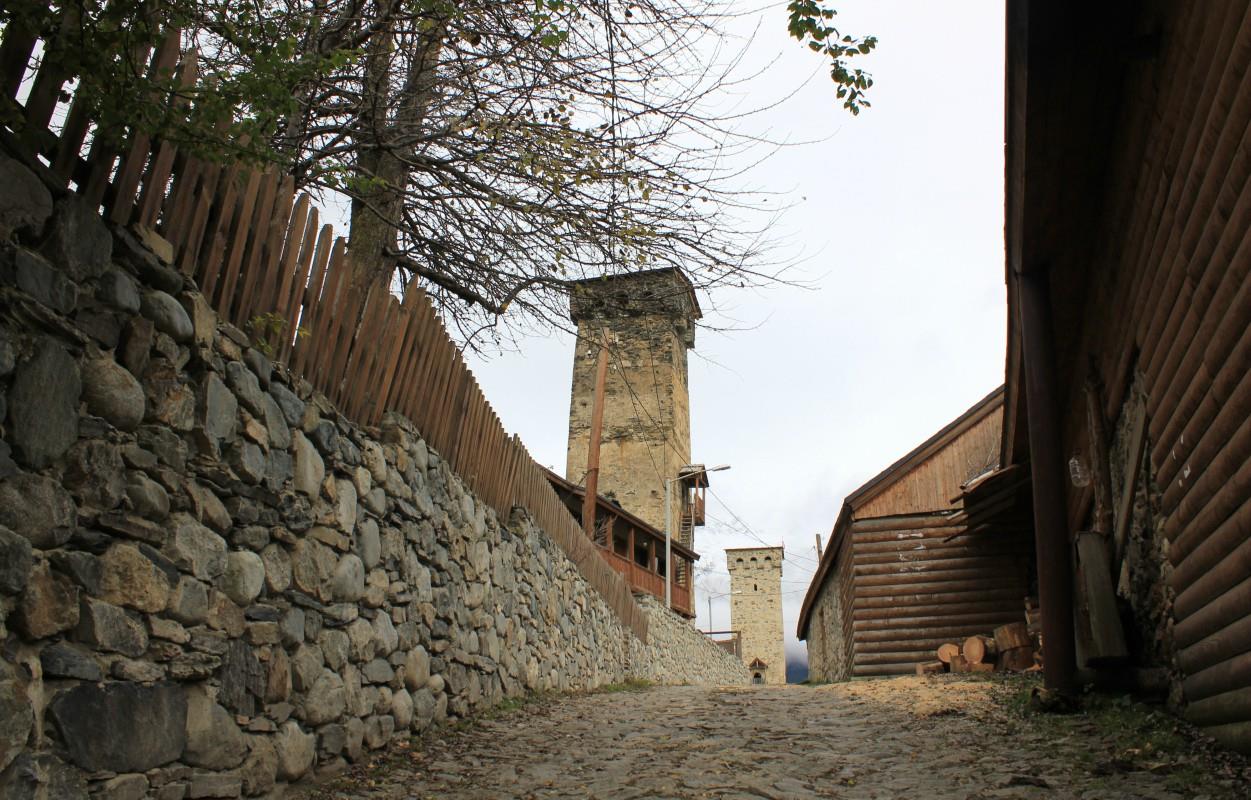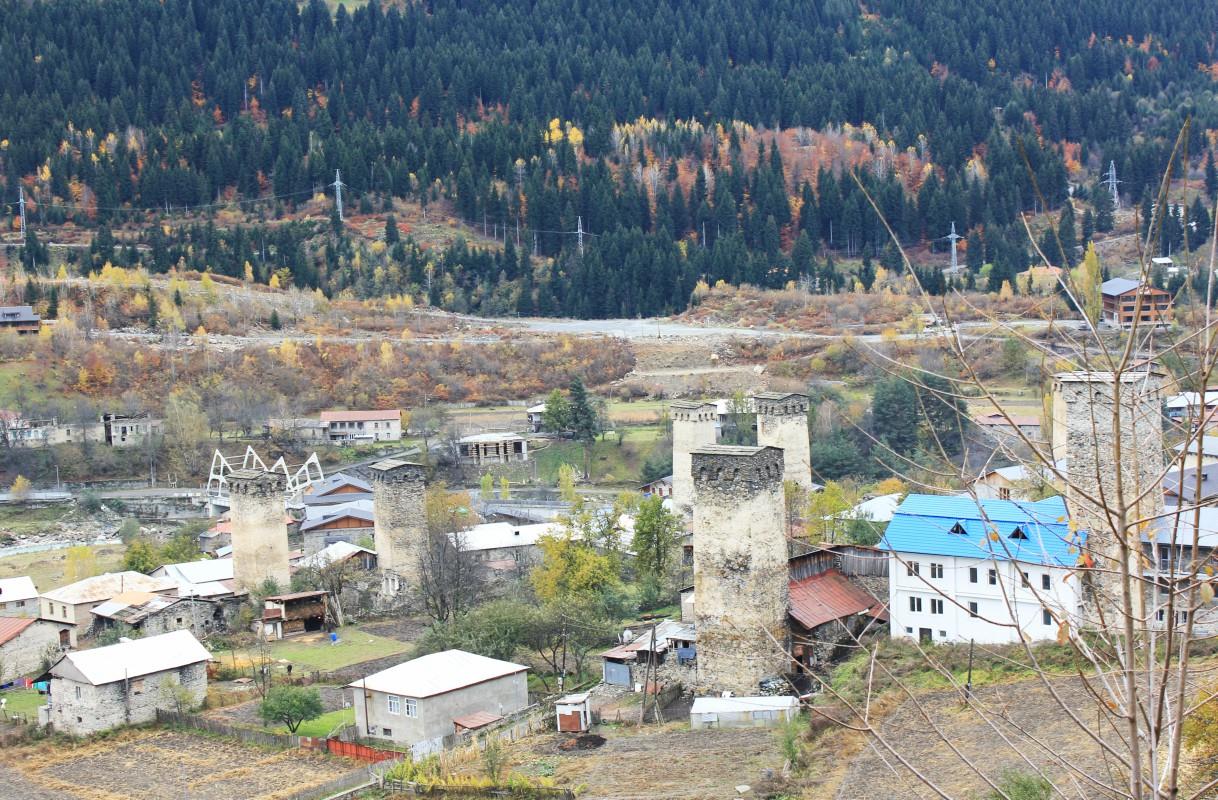 But that was just one side of Saakashvili's reforms. On the other side, there were businessmen accusing the authorities of misappropriation of their businesses and of oppression. There were cases of gross violation of human rights, controlled mass media and judiciary. But that's the theme for another article.
One way or another, the fact is that the first years of Saakashvili's leadership significantly changed the country.
Then there was war.
When the war broke out in South Ossetia amidst the tourist season in August 2008, some 400 kilometres away from Tskhinval in Mestia, Nino's hotel was full of tourists. Hotel rooms were booked several weeks ahead.
But the tourist season was thwarted. Who cared about tourism at that time?
"We thought it was all over. We thought we would go back to the dark era which we'd hardly overcome," the locals recalled.
After the war, there was a decline in tourist and investment flow in Georgia. However, despite numerous problems, the country didn't go back into a dark epoch.
When visiting Mestia in 2010, Saakashvili pledged to turn Svaneti into the Caucasus Switzerland. The construction of ski trails was launched in Svaneti. A new airport was opened the same year. And, most importantly, the government started renovating the Zugdidi-Mestia highway, that had first been paved in 1950 and was never repaired since that time. An aggressive promo campaign was launched. Images and video clips about Svaneti were produced, and tourists were invited.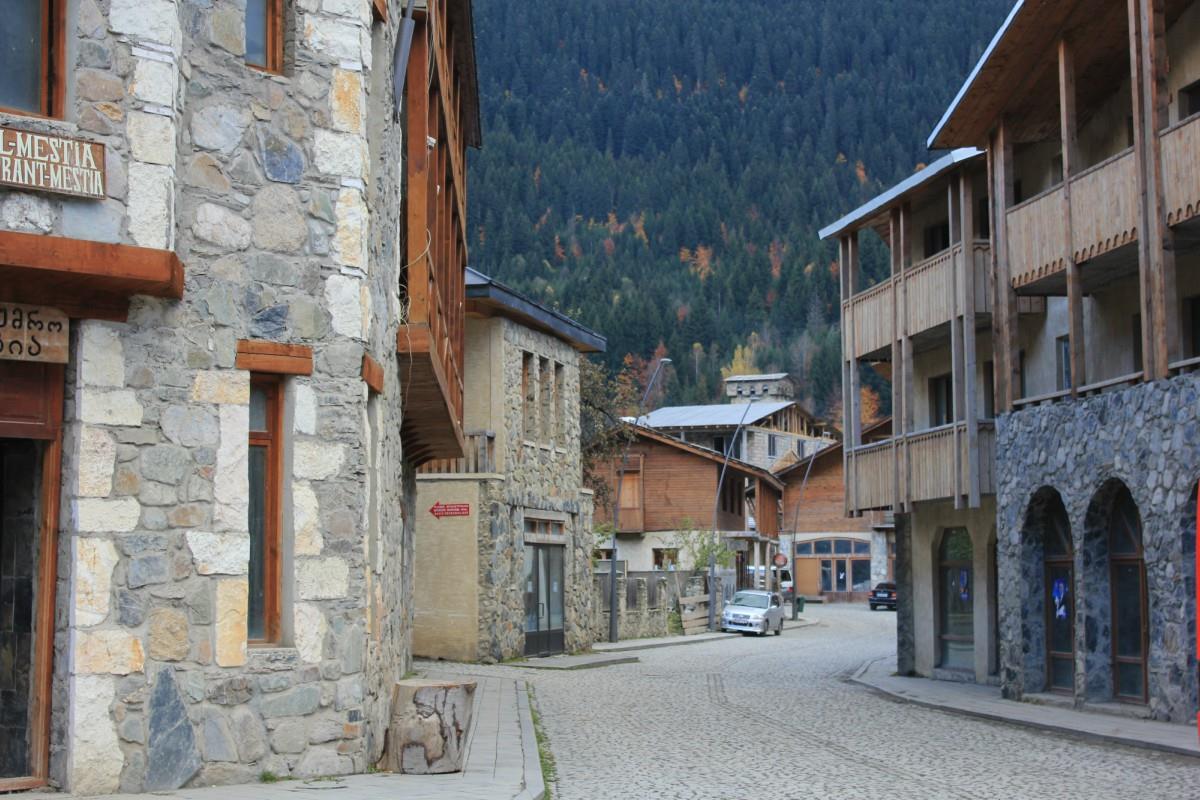 Saakashvili found his place in Svan folklore, which is rich in historical characters. A bridge linking the centre of Mestia with the airport is called Misha's bridge.
Contrary to Saakashvili's expectations, half a million tourists have not visited Svaneti yet, and it is still far inferior to Switzerland.
And there are numerous problems hiding behind those polished video clips about Svaneti – people here have to live in heavy social conditions. Winter is a particularly difficult period when the snow starts to fall, blocking the only road linking it with the outside world.
Svan people complain that along with some positive things, this beautiful nature also does them a disservice:
"Journalists come here just to capture the beautiful nature and talk to tourists; no one cares for us," say the locals.
Nino says that although Svaneti is the richest place in Georgia in terms of ancient traditions, there are numerous issues. Apart from infrastructure problems, people also have to overcome mental and psychological barriers.
"I was brought up in a hospitable family. I spent my summer holidays here and this place was always full of my grandfather's and father's friends. When I started the hotel business, it was at first very difficult for me to charge a guest for accommodation. It also turned out hard to be a waitress and a cleaner, which I also had to do. Being a person with a Soviet mindset, a doctor by profession, I found it difficult to overcome it," says Nino, who not only isn't fastidious about serving the guests, but rather constantly thinks of how to make them feel comfortable.
"I want to open a milk-processing plant. I would like to treat my guests with natural products," she says.
When visiting Svaneti during the election campaign in September this year, Prime Minister Giorgi Kvirikashvili stated that the 38-kilometre long road linking Lentekhi to Mestia and a 6-kilometre tunnel would soon be built in Svaneti, which would improve the living conditions of the Svaneti population and would increase the region's attractiveness for tourists.
"
Tender procedures for detailed designing of this road are already underway," the Prime Minister said. "Afterwards it will be possible to travel to Svaneti in winter and in bad weather. As a result,we should expect the creation of new tourism infrastructure, new investments, and most importantly, new jobs
.
Tamar used to tie a horse here
In Mestia, you may come across big dogs. Although they are kind, if you're still afraid of them, you'd better say aloud: 'Tamar passed through here' and a dog won't touch you.
Don't think that Tamar is a desperate local amazon, whose appearance would strike awe into dogs. Tamar is a Georgian queen who ruled the country in the 12th century, though it doesn't matter in Svaneti. The boundaries between centuries and epochs are erased here, and people often talk about the historical characters as if they are their next-door neighbors.
If you are interested in history, this is the right place to go. Everything has been accumulated here: old, stone-built towers, medieval traditions, pagan rites and customs and Christian shrines.
Upper Svaneti, which was included in the UNESCO World Heritage Site list in 1996, is one huge open-air museum, whereas the tourists who come here resemble Hollywood comedy characters, around whom the exhibits come to life.
In the Svaneti History and Ethnography Museum you will learn that there were mines in Svaneti  in the 3rd century BC, where copper and iron were extracted. The myth about the Argonauts is also related to Svaneti. Gold was transported down local river streams and the gold extraction technique described by Strabo could be found only in Svaneti.
There is one more museum in Mestia which is run by husband and wife, the Margianis. It has preserved the environment in which Svans used to live centuries ago.
Larissa Margiani, a Ukrainian national, is the museum guide. She speaks Russian and excitedly tells the story of how ancient Svans used to live here.
Larissa shows us the place where the elder used to sit, whose word was of crucial importance to the community. She explains that two Borjgalos, rotating in opposite directions to each other, are a symbol of twisty and unstoppable time; she showed us a dungeon in a basement where criminals were kept, and told us about a 'vendetta rule'.
"Tourists are a little bit scared about some of the things I tell them, such as the blood-revenge tradition. But when they realise that I am safe and sound here, they calm down," Larissa says laughing.
She changes the conversation topics frequently so that I sometimes find it hard to guess which are her personal stories and which are related to museum exhibits. "I married for love. At first we lived in Russia. My husband, Murad, was telling me about the local traditions and that made me feel a little bit scared. At first it was hard for me to live here, but I soon realized that my home was here," she says, showing us a photo of her three children.
Larissa and Murad opened their own hotel this year. The hotel rooms are all painted in different colors: violet, green and blue.
There is a café with a terrace beside the hotel, where we were treated to traditional Svan dishes.
We asked a Svan woman about Svan cuisine. She looked tired. She said she didn't sleep the night before because she was helping her neighbor with a wedding party.
"My grandmother cooked Knash, a Svan dish, from hemp (Cannabis sativa). She would grind and boil the flower heads. Then she would add spices and knead it into a ball. It was mostly cooked for a funeral feast. Just before her death, my grandmother was swearing all the time: 'Let not rejoice those who've banned this plant.' She used to plant it in the corn fields so that nobody could find it

.
Adventure seekers
I asked Dato Khergiani, the Head of Tourism Information Centre, to describe a typical tourist who travels to Svaneti.
"It's a young person with a huge rucksack on his/her back. He/she is fond of hiking and extremes, an adrenaline seeker interested in the culture of different countries," he explained.
Dato is a tour operator from Tbilisi. He gave up on urban life and moved to Svaneti together with his family a few years ago.
In his words, there have been visitors from Russia, Ukraine, Israel, Germany and France this year. Polish tourists have also been traveling here recently:
"Some time ago, hikers from the USA travelled here. They were members of the Transcaucasian Trail organization. They mapped 3,000 km throughout the Caucasus and have to cover 20 protected areas within 3 months. They are cool guys."
Mestia-Ushguli is the most popular trail in Svaneti. Ushguli is said to be the highest continuously inhabited settlement in Europe. The village is located at an altitude of 2,200 metres above sea level.
The fact that at this stage Svaneti attracts only the youth testifies to many problems, says Dato.
"Elderly people refrain from coming here. This means that we should have a better service. Elderly people need more comfort and they spend more money, so it is necessary to attract them," he believes.
A Svan version of the mountain tourism algorithm has not been completed yet – infrastructure has just started being developed. The Khatsvali mountain cablecar is the only one operating at the moment. There are also three ski-runs available. Ideally, four more cablecars should be put into operation by winter season.
Apart from ski tourism, Svaneti is also a paradise for mountain climbers. Ushba is a mysterious four-headed peak on Svaneti's Caucasus Mountain, located at an altitude of 4,700 metres above sea level. Many experienced mountain-climbers have died on its steep slopes. In terms of difficulty, Ushba is ranked 5th.
People in Svaneti are now thinking of 'taming' Ushba and using it for broader purposes.
"Ushba plateau is ideal. One can ski here any time of the year. Just imagine, you'll ski on Ushba in August and then get a sun-tan at Anaklia's seaside, right in the same vicinity. Earlier there were such plans with regard to Ushba. A hotel with a helicopter transfer service was supposed to have been built there, allowing tourists to ski and then travel to the seaside in 20 minutes. It's possible to do it now," says Malkhaz Udesiani, the head of the Mountain Resorts Development Company.[
/notification]
Like Nino Japaridze and Davit Khergiani, Malkhaz also moved here from Tbilisi. He reshaped his ancestral house into a hotel. "The tourist season is almost all year round here," he says. His hotel, Chubu, saw a profit in its very first summer.
"Now we are ranked the 50th in Georgia among the gold payers. We are mentioned in the same breath with the 'Marriott'. We are also thinking of expanding our business," he says proudly.
Café Leila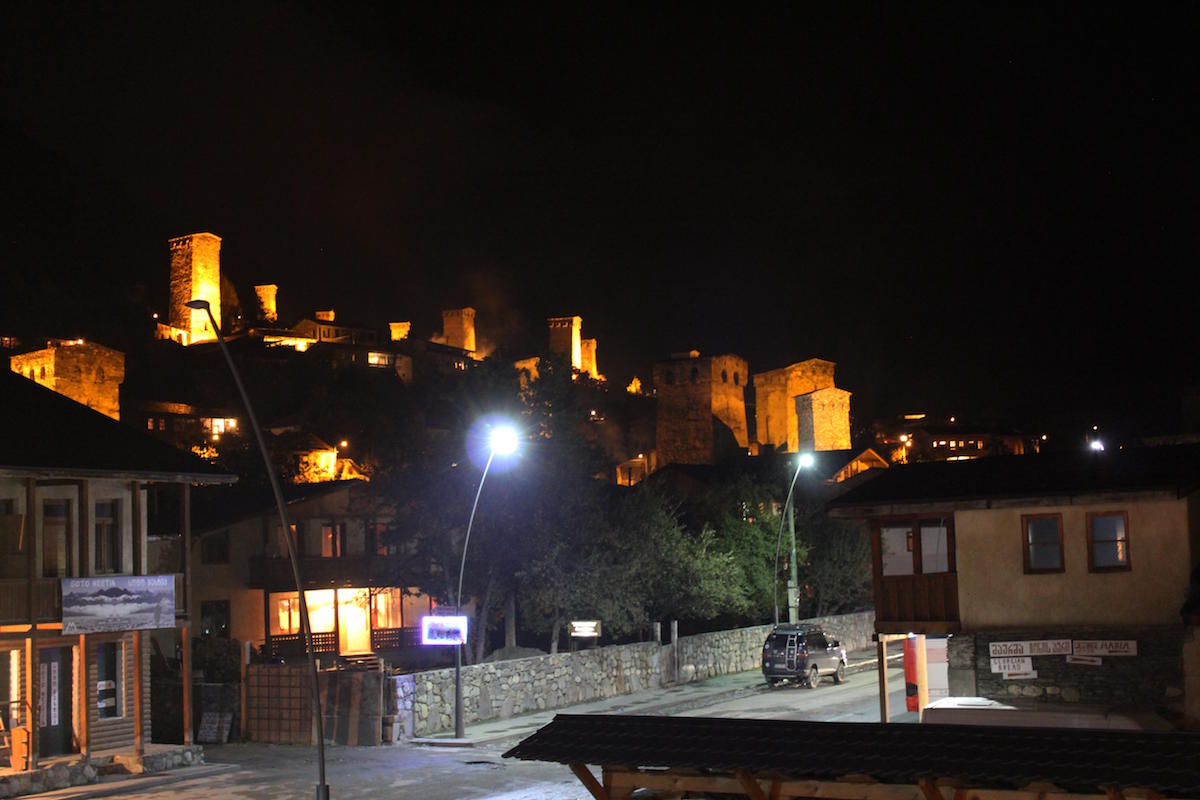 Café Leila is located in the centre of Mestia. It is almost impossible to find a vacant seat at night. The majority of the café's visitors are tourists.
One table was occupied by teenage dancers who held a concert in Mestia on a makeshift stage.
I kept an eye on a couple of tourists as I wanted to hear their opinion. Thomas and Renata came from Hungary. They had been in Georgia for just two days.
"We are lucky that we got here. It's an important evening for us – we are going to travel to Ushguli tomorrow and hope to have some new experiences."
Two middle-aged men attracted my attention. One was talking to another in English, whereas the latter answered in Russian. Sometimes they expressed their thoughts using simple pantomime. The English-speaking man continued loudly: "I've been working in this region for two years and I like everything here: the hospitality, food, wine, people, attitudes and traditions …. except one thing–transport here is a real disaster."
Another man, Mr. Anatoly, aka Kolya, is Russian. He has been traveling around Svaneti:
"It's my second visit to Georgia. I first travelled to Georgia three years ago. I visited Kazbegi and for three years was dreaming about Svaneti. I've been here for 10 days already. I enjoy everything, the nature and the people. It's a real paradise."
I drank a glass of red wine with them, thanked them and then went out into the snow.