How Abkhaz adjika may make its way to Tbilisi supermarkets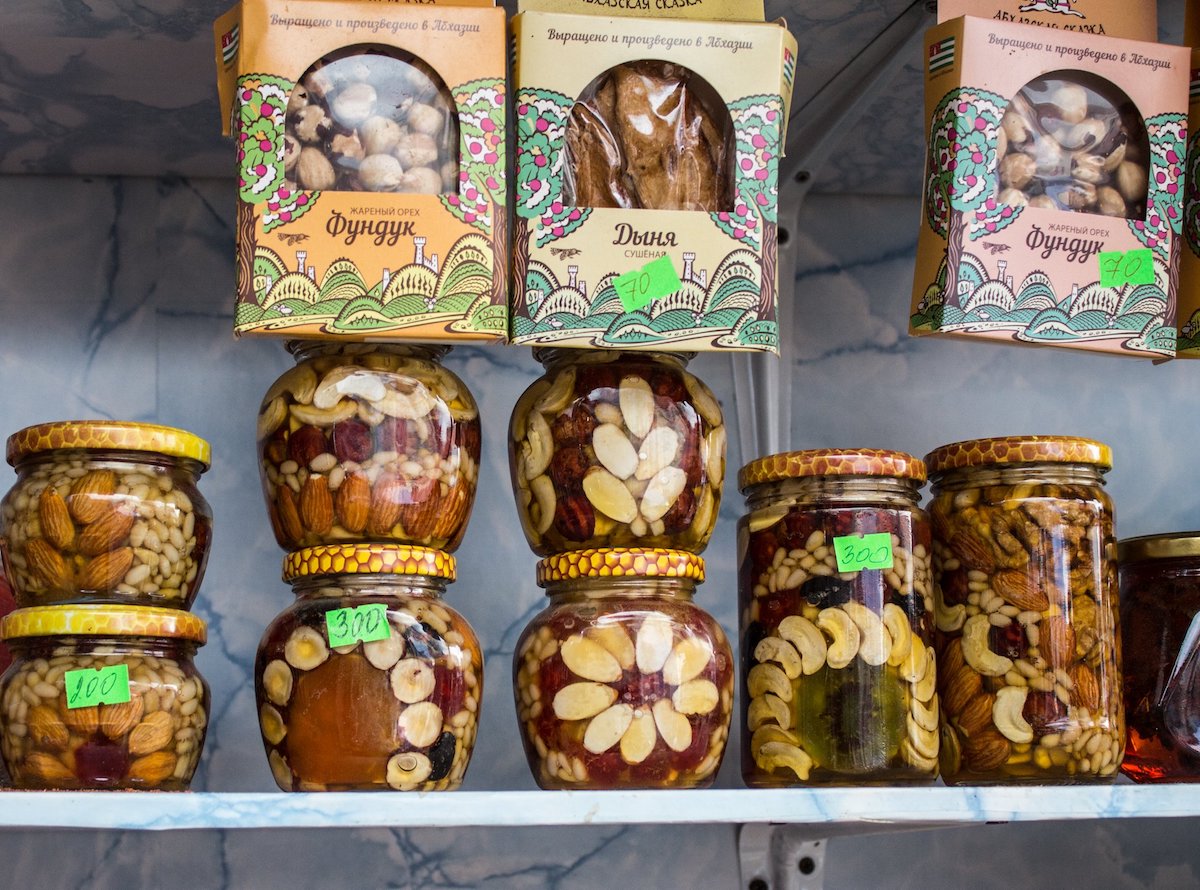 Over the past few years, both the former and current authorities of Georgia have turned out a number of programmes and strategies to resolve the Abkhazia and South Ossetia conflicts.
In 2010, an 'Action Plan for Inclusion' was put into action. Last year, the state minister for reconciliation Ketevan Tsikhelashvili published a document under the name 'The Minister's Vision', which formulated eight peaceful policies.
The latest such plan was called 'A Step Towards a Better Future', which was presented to the government last month and envisages new offers for residents of Abkhazia and South Ossetia. Now, this project is being discussed in parliament.
JAMnews spoke with the state minister for reconciliation Ketevan Tsikhela about the new initiative.
What are the main aims of the initiative?
We are currently in a situation which does not align with the interests of the Abkhaz, Georgians, Ossetians nor anyone living in those regions. Moreover, this situation prevents the possibility of any development.
Should we see signs of readiness, we can change this situation with small steps which would not entail a change or resolution to the entire problem. Initiatives that were put forward by us in April are aimed at solving two main problems: helping populations which suffer practically every day from conflict and to widen cooperation around common interests which unite people and which may bring about peace, development and trust – and in the end, perhaps reconciliation.
However, the initiative was not met with much enthusiasm on the other side. We heard that this was just a PR move, that the needs of the people of Abkhazia and South Ossetia were not taken into account. When this document was being prepared, was work carried out in order to better understand the needs of the other side? How do you plan to explain to the Abkhaz and South Ossetians that this initiative is beneficial for them?
Yes, we tried as much as we could to get in touch and connect representatives of the public to the project. We wanted it to be a joint process and they were ready and open to this. However, in any case, all the existing interests have been taken into account in this document. Many concrete initiatives were tried in different formats. I can't speak openly about everything, but I can say that if we had turned out the project in a unilateral format, we could have announced the initiative at least a year ago.
But we preferred to be more active and conscientious in our work on the document. We had a number of consultations and these interests were taken into account.
I'm not talking about political interests of course. We cannot speak about the topic of status. But, for example, we know that people 'on the other side' are interested in the issue of education. We are creating possibilities for them in Georgia and abroad. The second issue – the socio-economic situation. Is this a problem today? I think there's nothing to argue about. If the the Abkhaz and South Ossetian sides are interested in the improvement of the situation of their people, they will participate in our offers.
This initiative is open to reciprocal steps (from the side of Sukhumi and Tskhinvali), which will give us the possibility of realising the project on an even larger scale. However, in any case, it is open for concrete individuals – any person can engage in trade around the dividing lines, receive a good education, grants and so on.
There are many mechanisms in the initiative which are neutral as concerns status, but this does not mean that we are changing our position on status.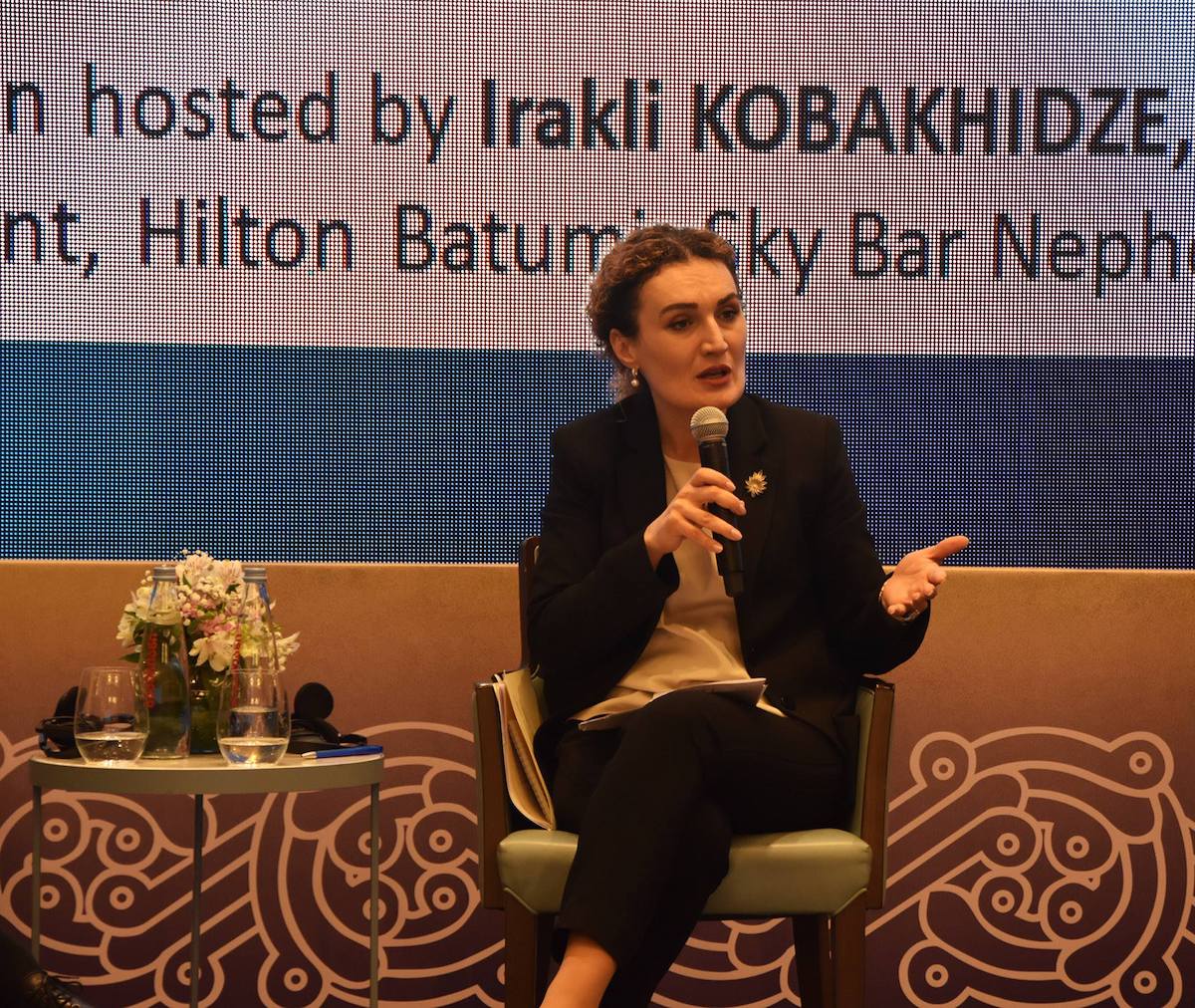 The so-called neutral-status documents (passport and ID cards which do not indicate citizenship. Neutral passports given out by Georgia have been recognised by 10 countries) were issued even during the times of the past authorities. Then, the idea was criticised, but the new authorities have retained the legitimacy of these documents. How successful has the idea of a 'neutral document' been? Why should we hope that neutral status registration, put forward by the new initiative, will be attractive?
As to how successful the old neutral-status documents were is a different topic. They were used by several hundred people. If there was such a possibility – its another topic as to how it as done – it should have been used. Nobody plans to annul these documents. They are an alternative and possible choice. However, these documents were not supported en masse [by the population of Abkhazia and South Ossetia -ed], mainly because they still had to be received from Georgia and with Georgian codes.
We are now putting into play a new mechanism, another instrument which will identify an individual with a personal number. We have specially came up with this instrument which will not oblige people to take a document. There will be the possibility of conducting virtual identification including with the help of a biometric photograph. New technology gives us such a possibility. Moreover, it is important that identification be possible via the documents that people already have.
That is, through Ossetian and Abkhaz passports.
Yes, that's what it comes down to. We are making changes to the law on the occupied territories, according to which we do not accept these documents in the legal field. However, they will be used to identify individuals. Before this, we looked at these documents only with the aim of receiving a neutral establishment of identity. Now, with the help of these documents, one can record civil acts, register one's personal number and if one wants, receive citizenship.
It is important that our legislation not connect the personal number with citizenship. That is to say it can be issued to a foreigner who has temporary residency or to stateless persons. This is really a neutral document which opens up access to different services – for example, registering businesses, education, receiving grants, registering automobiles and so on.
Will it be possible to sell items produced in Abkhazia and South Ossetia on the internal market of Georgia or the international market? How does the initiative provide for this?
Agricultural produce is already being sold on the market, we're not instituting any regulations. However, how is it possible for Adjika to make it into Tbilisi supermarket chains? For this we've come up with something: adjika will be labeled by the location of its production – the city, region or village, but the country name will not be indicated. As for external trade, here we have rather clear rules, and the product must be up to certain standards, have a certificate of origin and so on. It is realistic to help people on the spot in order to test the quality of their produce in a lab.
The preparation of all export documentation and the relevant services for these people will be free. For trade along the dividing lines, they will be freed from taxation. Moreover, one of the options will be for companies that produce a product on the other side of the line to be able to have an address here. That is – 'registered at this address' and not 'produced in such and such a place'.
As is the case in Transnistria and Moldova?
There, production from Transnistria is labeled directly – produced in Transnistria, in Moldova. If somebody here wants to do this as well, it will be possible. However, it will be enough just to label the item with its address of registration.
Sometimes, besides status, geographical names are also the subject of arguments. For example, 'Sukhumi' and 'Sukhum'. This may also cause some issues, no?
According to the plan which we are offering for internal labeling (for the Georgian market), it will be necessary to have a label in Georgian. It can also be listed in Abkhazian which is also a state language. Moreover, the toponyms in Georgian will be the Georgian names, while in Abkhazia they will be Abkhaz names.
Experience has shown that when we discuss ideas about the raising of the flag, discussions about status and recognition, we end up in a dead end. We offer a resolution to these issues without politicisation. If they are really concerned about the well-being of the population, then these are the issues that must be discussed and negotiated. The Georgian side is ready for this. In any case, if we can make unilateral steps and somehow help the population, we will absolutely do this. But it would be better to see some reciprocal steps.
Since 2012, the policy of Georgia in regards to the occupied territories have changed, new approaches have appeared. What do you think has been the main achievement and success of this period?
Against the background of many provocations and a difficult situation, we are maintaining peace. This was not a given – this is the result of hard, everyday work. The situation is very difficult – barricades are always being put up which do not have any military-strategic importance or significance. They are political instruments and aimed against the people. People are constantly detained, and there was of course the tragic death of Archil Tatunashvili and the murder of Otkhozoria and Basharuli.
Barbed wiring harms not only the Georgian side. The FSB does not allow three times as many Ossetians to come to Georgia (as Georgians are detained for 'violating the border'). They aren't taken to prison but they aren't allowed to cross over.
There are many problems in Georgia and there is the conflict in Ukraine. In such situations, against the backdrop of constant provocations and provocative tensions, peace is an enormous achievement.
Despite these barriers, contacts between people are going. People come not just to be treated, for trade or to reunited mixed families, but also as tourists. This means that people are interested in one another, they trust each other more and this should be encouraged.
All of us have suffered and paid a big price. This could possibly change if this is recognised, and we correctly use the space that is open for mutual relations.
At the same time, we definitely must move towards a peaceful resolution of the conflict. Today, I have especially said nothing about Russia and deoccupation, which is one of the main aims of our government. I only speak about the fields where, I think, we can make new steps. Mastering these opportunities is important in order for us to have peace, and people to have more opportunities for development.
Terms, toponyms, opinions and ideas proposed by the author of the are are her / his own and do not necessarily coincide with the opinions and ideas of JAMnews or its individual employees. JAMnews reserves the right to delete comments that are regarded as offensive, threatening, inciting to violence or ethically unacceptable for other reasons