History textbook on trial in Abkhazia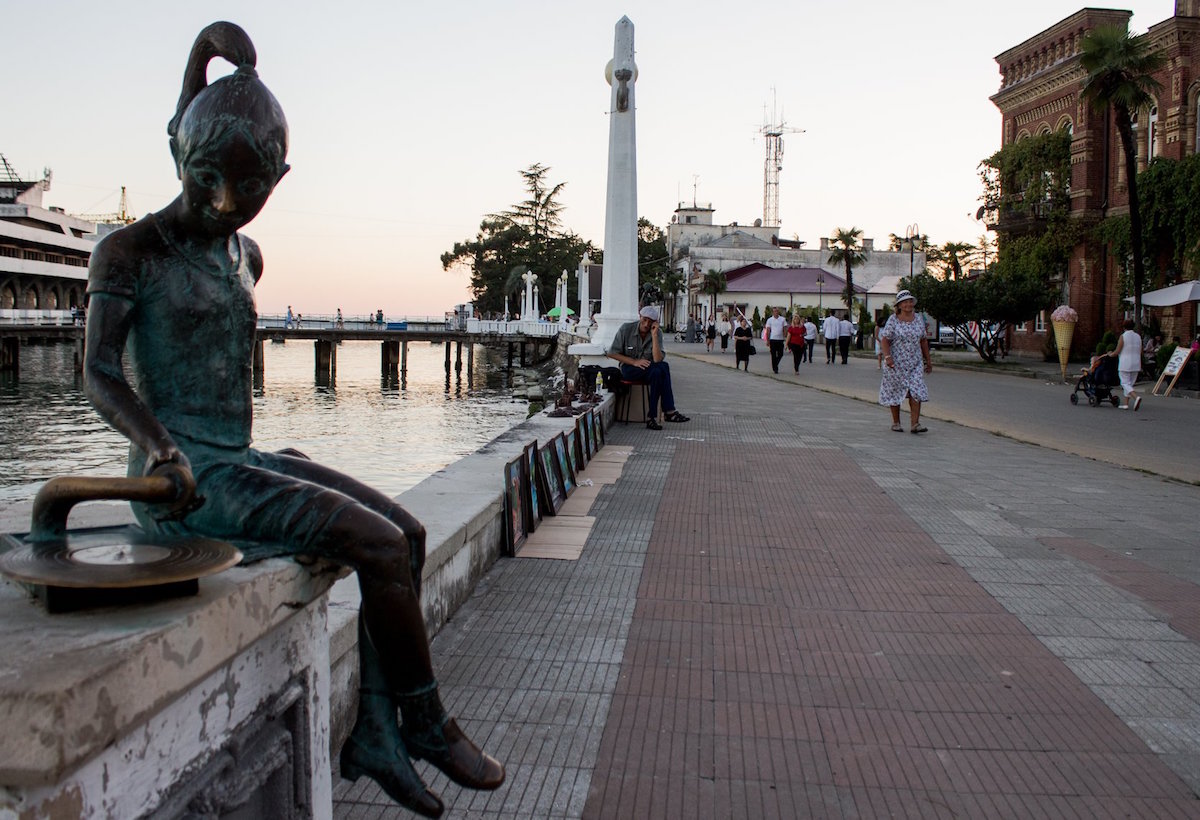 A very unusual trial is underway in Abkhazia. Well-known professor and politician Stanislav Lakoba, as well as academic Oleg Bgazhba have been called to court.
The issue: a textbook titled 'The History of Abkhazia From Ancient Times to the Modern Period' for grades 10-11. The authors, Lakoba and Bgazhba, have been asked to rewrite a chapter concerning the events of May 2014, when protesters took over the presidential palace, after which then-president of Abkhazia Aleksandr Ankvab hid in a Russian military base in Gudauta and then announced his resignation.
The scientists are accused of purposefully distorting the facts on these events. The suit was brought against them by former prime minister of Abkhazia Leonid Lakerbaia, who was in office during Ankvab's presidency from September 2011 until the end of May 2014.
The former PM has demanded that the authors rewrite paragraphs in the textbook concerning his actions during the political crisis. He believes that the authors of the textbook have portrayed his actions in a false and negative light.
The suit against the well-known historians has given rise to anger among several Abkhaz historians who published an open letter and expressed their dissatisfaction over the court case.
"It has become fashionable to discuss textbooks at political party meetings, demonstrations and now in court sessions. This all gives rise to an additional and unhealthy hype in Abkhaz society. It would be more reasonable to discuss (and not condemn) textbooks within the walls of scientific and academic institutions. One could always write an alternative history textbook on the history of Abkhazia. But to burn textbooks or submit them to court and sue them (the authors) is unacceptable," said the statement.
Toponyms and terminology used by the author, as well as views, opinions and strategies expressed by them are theirs alone and do not necessarily reflect the views and opinions of JAMnews or any employees thereof. JAMnews reserves the right to delete comments it considers to be offensive, inflammatory, threatening or otherwise unacceptable