Heydar Aliyev's birthday celebrated in Azerbaijan with less pizzazz. Why? 
Heydar Aliyev's 95 birthday anniversary was marked on 10 May.
The former president of Azerbaijan and the father of the current president Ilham Aliyev, his birthday has been celebrated since 200 as an official holiday, Flower Day.
In front of the Heyday Aliyev monument in downtown Baku, sculptures were set up of exotic flowers and fireworks were set off at night. The flowers were brought in by the tonne from Europe, and the budget expenses were numbered in the millions of dollars.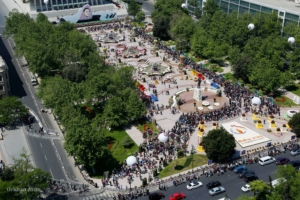 Starting from 2016, this holiday has been celebrated with less and less pizzazz. There wasn't even a mass cleanup – subbotnik – as there was in 2017. The president and first lady planted seedlings along one of the city's external highways, they visited Heydar Aliyev's grave at the alley of honorable burial and that was that.
The media is no longer using the title 'Flower Day' unlike past years.
Official APA.az wrote, "On 10 May, on the occasion of the 95th anniversary of the national leader Heydar Aliyev, several bus routes will be changed".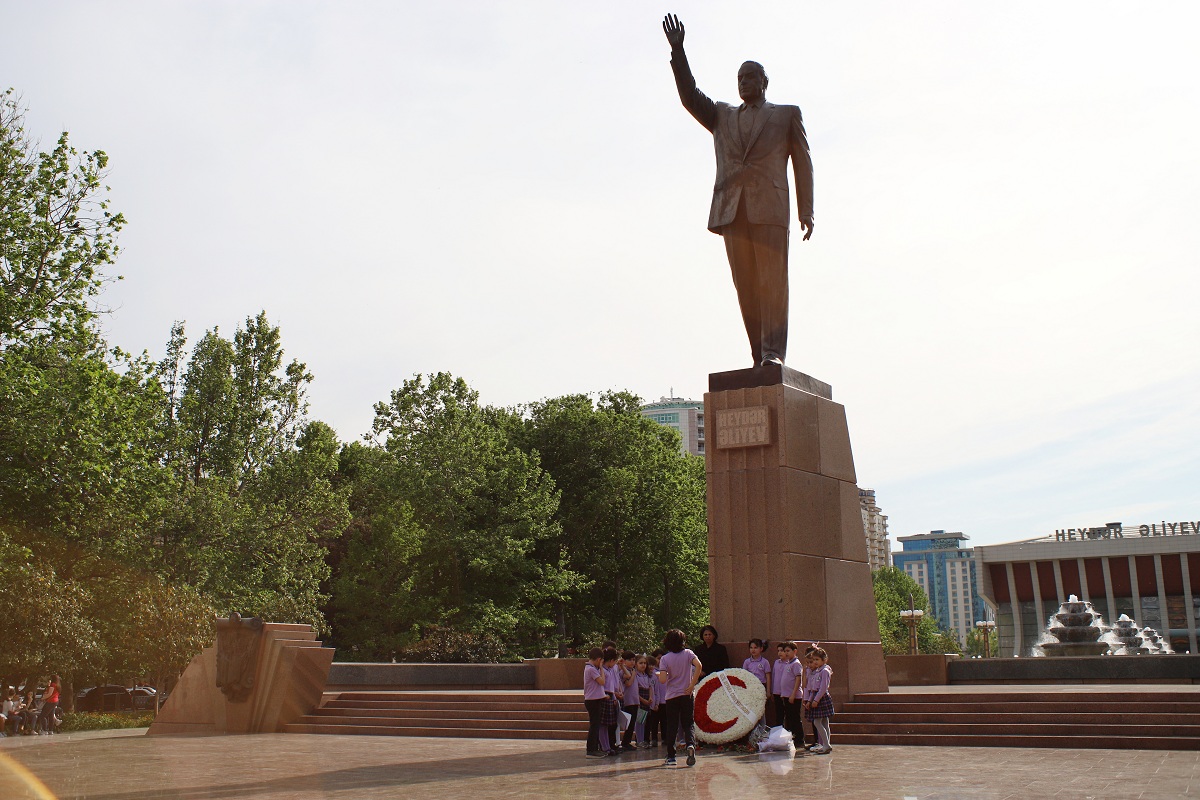 No official messages about cancelling the holiday were announced. Azerbaijani social media users have several ideas as to why the holiday was not widely celebrated:
the first time Flower Day was cancelled was in 2016 after the flare up in Karabakh and out of respect for the memory of fallen soldiers. And now they're just not celebrating it because of inertia.
the authorities have been listening and looking at social media. Everybody always thought that Flower Day was too expensive and users complained about the decline of the manat, small pensions and the situation concerning veterans of the Karabakh war. In 2009, social media was especially active when there was a terror attack at the Baku Oil Academy and 12 people died. That was on 30 April, right before the holiday and the police did not allow students to hold a mourning ceremony in front of the academy. There was also a street demonstration.
there's no more money left in the budget.
the authorities want to forget the story of the graffiti on the monument. Two years ago, two activists of the N!DA Civic Movement, Qiyas Ibrahimov and Bayram Mammadov were sentenced to 10 years in prison for drug possession and dealing after they wrote "Happy Slave Day!" On the monument to Heydar Aliyev [Ed. the words flower and slave in Azerbaijani sound similar – JAMnews].
Amnesty International recognized Qiyas and Bayram as prisoners of conscience.


Heydar Aliyev was president of Azerbaijan from 1993 – 2003 up until his death when his son took up the presidency

.