The President of Abkhazia ignores harvest festival in break with tradition
Last weekend a traditional harvest festival was held in Abkhazia on the historical glade of Likhnashta. There was fruit, wine and chacha, products of local craftsmen and archery, a lot of guests… Only the president of the republic, Aslan Bzhania, was absent. He did not show up at the holiday, thus breaking an established tradition.
According to the official version, Bzhania was on a visit to Moscow at that time. But the public was still dissatisfied. And in the evening of the same day, a video appeared on social networks in which Aslan Bzhania with security guards and friends was walking in Krasnaya Polyana – a mountain resort near Sochi. That is, he may not have traveled to Moscow at all.
---
---
The Likhnashta glade in the village of Lykhny holds a special place in the life of Abkhazians. Historically, this glade is the place where national gatherings and fateful decisions are made. This long-standing tradition was also observed in the Soviet period.
The harvest festival has been celebrated at the Lõhnashta glade since the early 1980s. And attendance of this holiday has always been mandatory for any leader of the republic.
Abkhazian society is wondering what made Bzhania ignore the holiday and make up a "legend" about a business trip. Many believe that in May 2023 a joint meeting of residents of the villages of Lykhny and Duripsh banned the president from entering these villages.
Shortly before that, two influential residents of these villages and former MPs were anonymously accused of organizing an act of vandalism against a two hundred year old linden tree, considered sacred in the local area.
According to the deputies' version, they were slandered by an employee of the presidential administration. The assembly of villagers proposed to the alleged slanderer to apologize publicly, and when this did not happen, the villagers imposed "sanctions" on the President.
However, despite the ban, if Aslan Bzhania had come to the holiday, it is unlikely that anyone would have caused a scandal and chased him away. According to Abkhazian etiquette, any conflict should be outside the bounds of this place and day.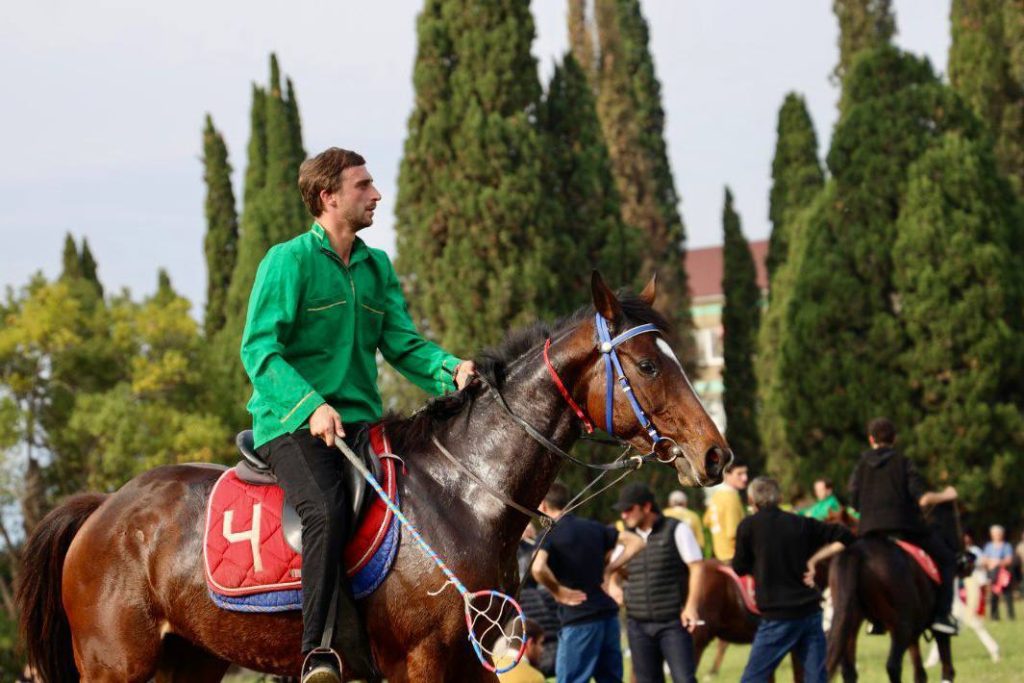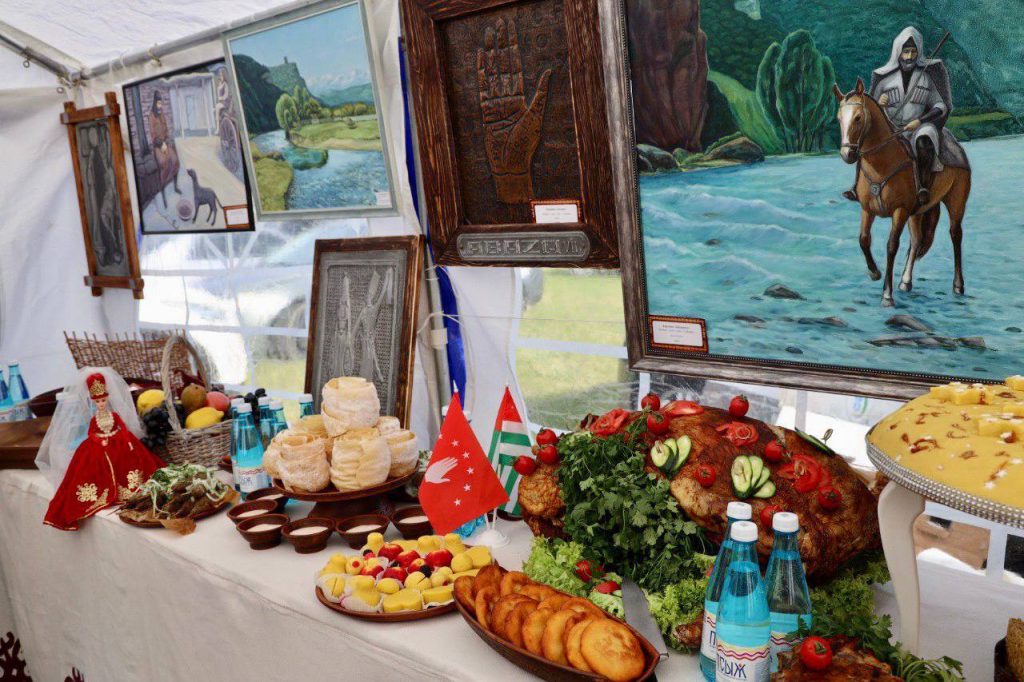 ---
Toponyms, terminology, views and opinions expressed by the author are theirs alone and do not necessarily reflect the views and opinions of JAMnews or any employees thereof. JAMnews reserves the right to delete comments it considers to be offensive, inflammatory, threatening or otherwise unacceptable