Hard rock in South Ossetia
'Bonvarnon' is the name of the morning star Venus in Ossetian. And it is also the name of the most well-known — and oldest — rock group in South and North Ossetia, which was at the center of the music festival which just ended in Tskhinval.
The Bonvaron group turned 45 years old in 2016. On Ossetian social media sites, users talked about how five years ago the then-president of South Ossetia Eduard Kokoity introduced the rock group at a concert and said that 'Bonvaron' came into being just after the Beatles.
[su_pullquote]" 'Bonvaron' came into being just after the Beatles"/su_pullquote]
Dedicated to the anniversary of the group, the rock festival took place on the territory of the Olimp sport complex in Tskhinvali and was supported by the president of South Ossetia, Anatoliy Bibilov.
One of the soloists of Bonvaron, Vadim Kharebov, recently performed his new album which is called 'Faendyry skond'.
Other local and non-local musical groups also participated at the concert, including 'Acoustic Magic'.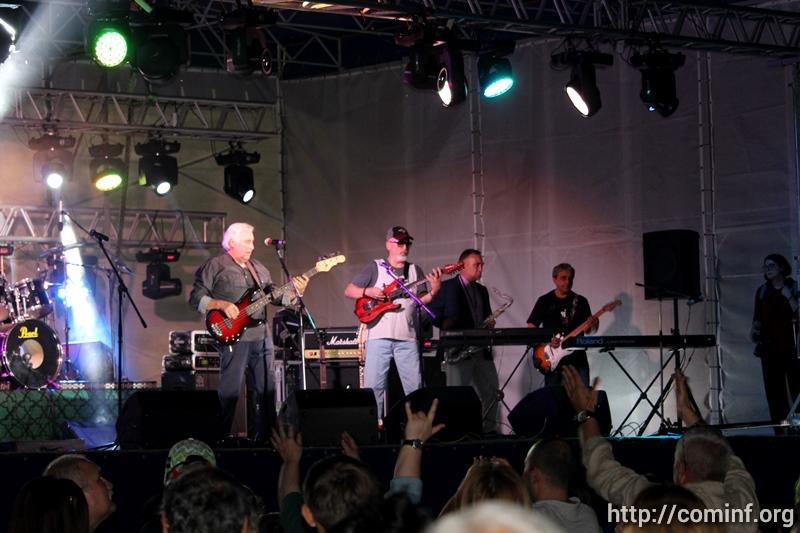 Toponyms and terminology used by the author, as well as views, opinions and strategies expressed by them are theirs alone and do not necessarily reflect the views and opinions of JAMnews or any employees thereof. JAMnews reserves the right to delete comments it considers to be offensive, inflammatory, threatening or otherwise unacceptable.