Sponsored
Halyk Group: Elevating Georgian-Kazakh Financial Partnership to New Heights 
100 years of success in Kazakhstan's Market and 15 years in Georgia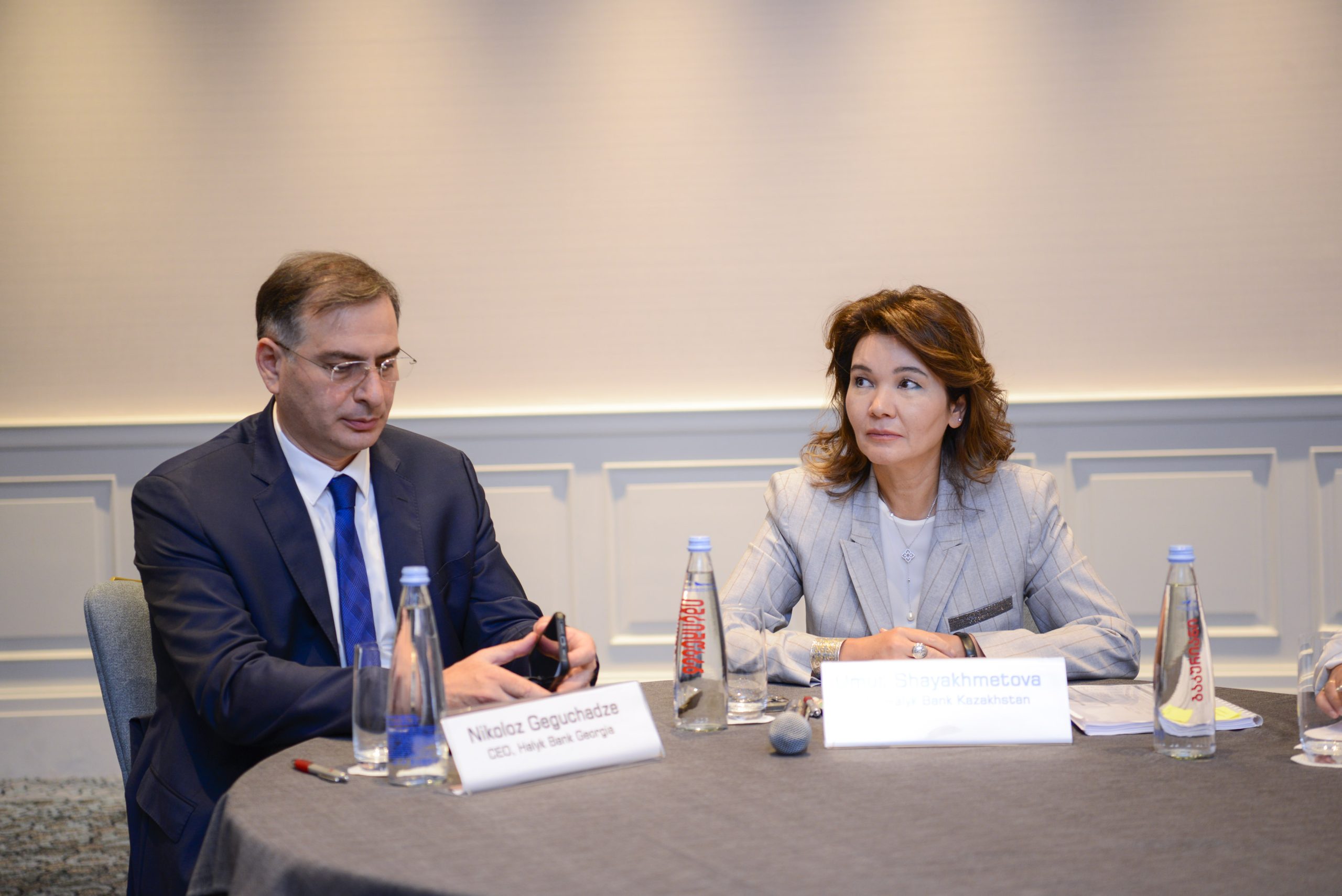 "Halyk Bank Georgia" held a meeting with media representatives to discuss the existing close partnership and deepening economic ties between Georgia and Kazakhstan, with Umut Shayakhmetova, Chairperson of the management board of "Halyk Bank," and Nikoloz Geguchadze, General Director of "Halyk Bank Georgia," leading the discussion.
"Halyk Group" is the largest financial group in Kazakhstan, with operations extending across four countries: Georgia, Kazakhstan, Uzbekistan, and Kyrgyzstan. The group is represented by the leading insurance, leasing, financial, and telecommunications companies, and banking institutions in three countries.
"Halyk Bank Georgia" functions as a subsidiary within the "Halyk Bank Kazakhstan" holding and has been operating in the Georgian banking sector since 2008. Notably, "Halyk Bank Kazakhstan" claims the position of the largest bank in the region, its assets exceeding $30 billion and a capital base of $4 billion.
In 2022, the bank's profits exceeded $1.5 billion. It's worth highlighting that "Halyk Bank" has earned the region's highest ratings from three globally acclaimed rating agencies: Fitch (BBB), S&P (BB+/B), and Moody's (Ba1). Additionally, its shares have been actively traded on the London Stock Exchange since 2006. Furthermore, "Halyk Bank" is celebrating a significant anniversary this year and will mark a century of operational excellence in Kazakhstan by 2023.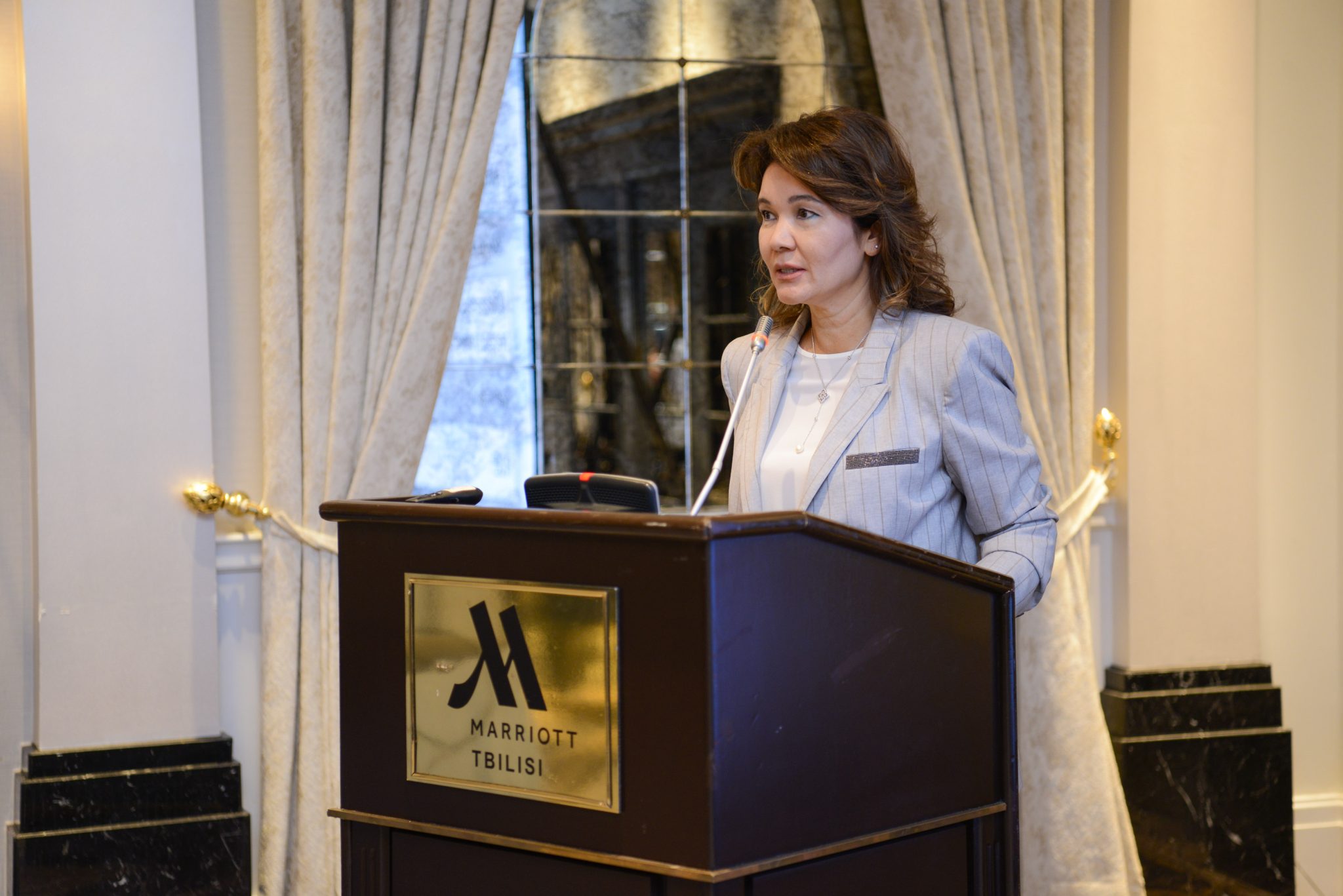 The Chairperson of the Bank's Management Board, Umut Shayakhmetova, evaluated the journey and the cooperation between Georgia and Kazakhstan:
"Georgia and Kazakhstan have enjoyed friendly relations for many decades. Recently, our two countries have strengthened their economic ties.
Halyk Bank, with its long-standing presence in the financial market, is a testament to this enduring partnership. Our bank's capital is supported by international investors, constituting 30% of our ownership. We collaborate with various American, European, and Asian funds, which enhances our stability and transparency.
In Georgia, we've been serving the market for 15 years, having established our bank in 2008. Despite facing challenges during this time, we've remained committed to Georgia and continue to foster cooperation," stated Umut Shayakhmetova.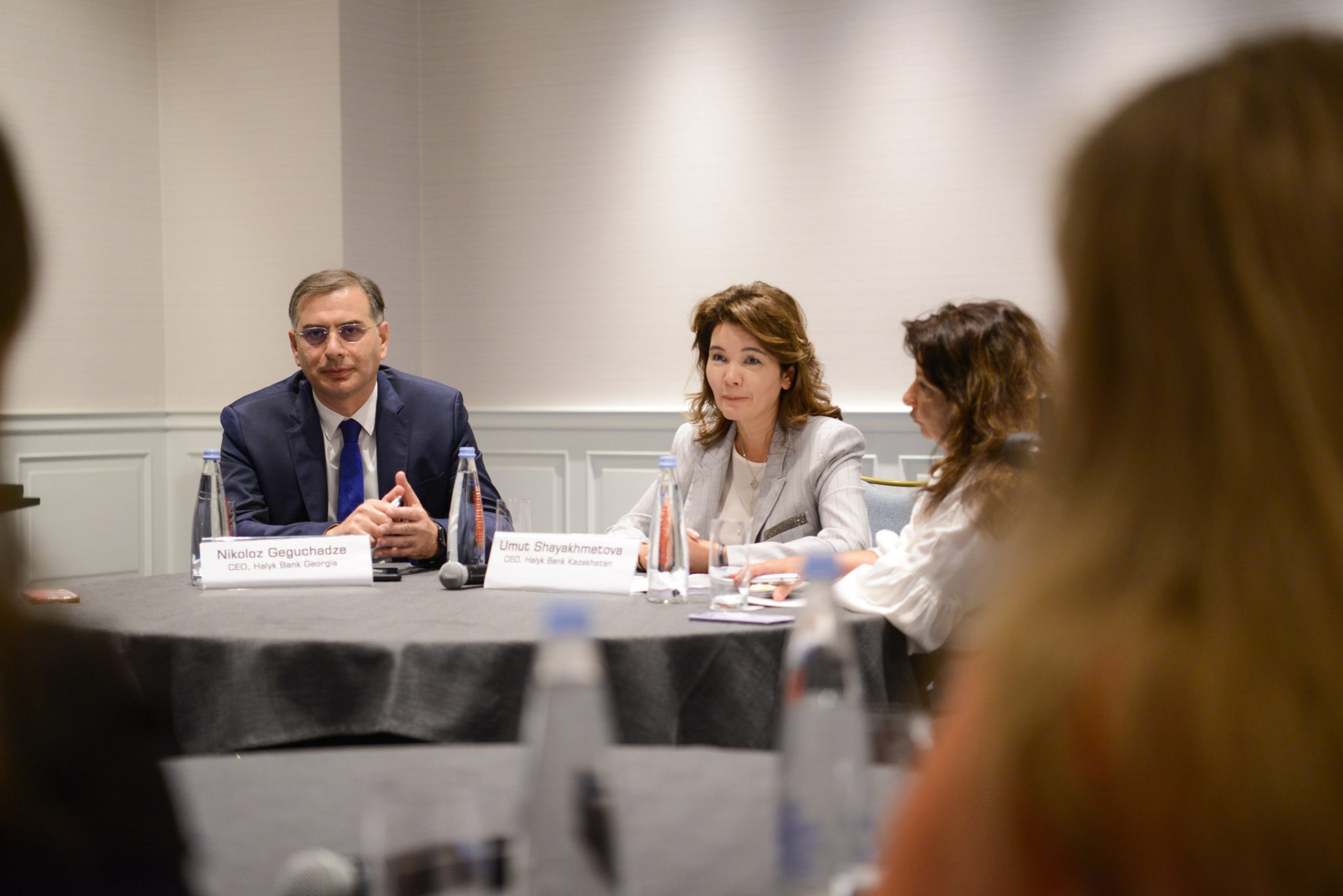 Nikoloz Geguchadze, the General Director of "Halyk Bank Georgia," highlighted the presence of 8 branches across various cities in Georgia, emphasizing the bank's diverse offers and commitment to delivering high-quality services.
"Halyk Bank" is a modern and technologically advanced institution with significant growth potential. "Halyk Bank Georgia" boasts the highest Fitch rating (BB+) in Georgia, which is the merit of our parent company's strong rating. Despite our modest size, we strive to provide comprehensive services to our customers, offering a full suite of products that have been well-received in the Georgian banking sector. Over the past 15 years, the founder of "Halyk Bank" has invested more than $200 million in various initiatives in Georgia," stated Nikoloz Geguchadze, General Director of "Halyk Bank Georgia."
According to him, taking into account the transparent legislation and attractive business environment in Georgia, the interest in cooperation is high and the desire for development is clearly visible.
"Georgia's banking system is one of the most competitive. Our main goal is to be a bank focused on the needs of our clients that align with their perspectives. We have all the possibilities for this, and we believe that Halyk Bank Georgia has an interesting and promising future".
The meeting centered on the strong ties between Georgia and Kazakhstan. Umut Shayakhmetova highlighted the robust nature of Georgian-Kazakh relations, evidenced by recent government visits. Consequently, there is a rising influx of Kazakh investments into the country, accompanied by a growing interest in the Georgian market.
"Finding new avenues for exports is of paramount importance for Kazakhstan. Additionally, we are exploring the possibilities of railway connectivity, which will establish links between Central Asia and Europe through Georgia. In the coming years, we have strategic plans for business growth and economic expansion," elaborated Umut Shayakhmetova.
Halyk Bank Georgia