Gyumri: A new spot on the tourist map of Armenia
"For many years, Gyumri was left off of Armenia's tourist map, mainly due to the earthquake of 1988 which left it devastated… The city was unappealing, with large blocks of temporary housing, some of which have yet to be demolished. I always said that this place can be touristic, if its residents feel good and are happy. There can't be tourism in a city where residents aren't satisfied with their lives," said the director of the Berlin hotel in Gyurmi, Alexan Ter-Minasyan.
For many years, he has been working to bring more tourists to Gyumri.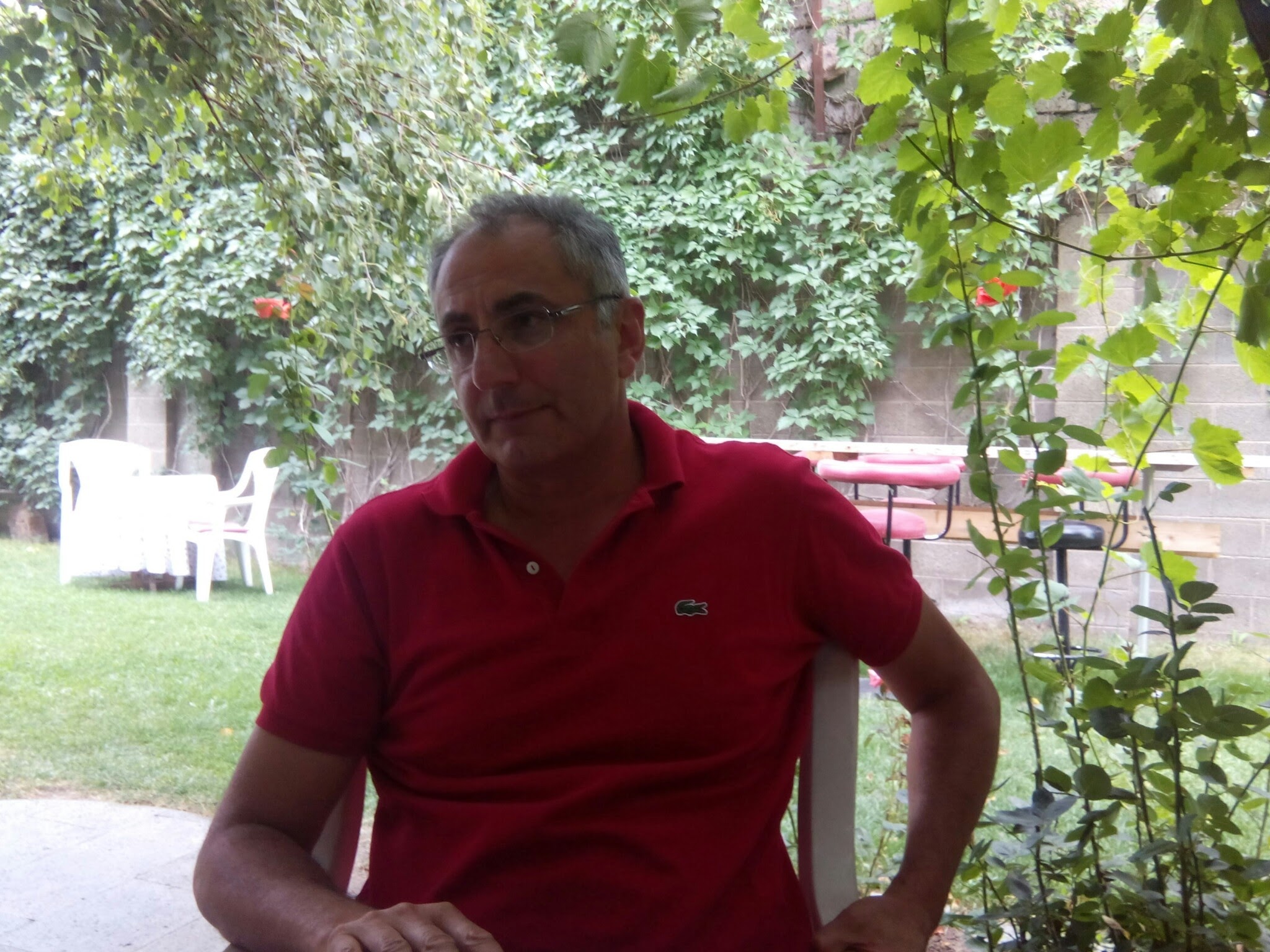 Kumayri, Alexandrov, Leninakan, Gyumri… all names of the former second city of Armenia. Here, there are over one thousand buildings considered to be historical monuments from the 18th – 20th centuries. At the end of the 19th century, the city was one of 'the' commercial, industrial, and cultural centers of Transcaucasia.
However, outside of Gyumri, few know that such historical layers can be found in the city.
Gyumri's new development program
Last year, Prime Minister Karen Karapetyan proposed a program in which Gyumri, in an appealing manner, would draw visitors from regions near and far. The Hope foundation was established in order to achieve this goal. Its purpose – to contribute to the advancement of urban development, entrepreneurship, and industry in Gyumri.
The Prime Minister stated: "This program is for changing the mood in Gyumri. It will be a great honor for my family to make the first contribution to a future development fund."
Karapetyan's family indeed became the first contributor of the fund, donating USD 500 000.
The program has already been implemented. Reconstruction of Gyumri's center, the old city, has been underway for several months, and the government is trying to draw in more investors.
"There was a wave of excitement; the Prime Minister's enthusiasm was an important implulse, which spread to everyone in the beginning, but now it seems to have died. If we're hoping for an influx of investors who will rush in from abroad, it's an illusion. And the next stage of development will fail. In reality, we need serious investors and government support," Alexan Ter-Minasyan noted, summarizing the state of affairs over the past few months.
What also worries him, is that it is still difficult to get to Gyumri: the city is located 120km away from the capital. Although a railway passes through there and there is an airport, it isn't effective enough.
"In general, people who come to Gyumri have roots here, as well as those going to Georgia, because it's cheaper to fly abroad from there. We're happy that airfare costs less in Georgia, and guests at least spend one night in Gyumri," said the tour organizer of the Berlin hotel, Lusine Manukyan.
Tourist companies report that Gyumri is mainly visited by tourists from Europe and the Russian Federation. From Europe, mostly senior citizens visit, and from Russia, families visiting their hometown or relatives, or traveling around Armenia. All of these people have ties to Armenia, and because of this, out of the 300 rooms available in Gyumri's hotels, only 70% have been occupied in 4-5 months.
About 50 000 tourists visit the city annually. However, this figure only seems impressive at first glance. On an annual basis this number is insignificant due to the lack of profit made by the hotels.
The main reason is that few people know about Gyumri's existence. Ecologist and tour guide Levon Martirosyan noted that, based on years of experience, the city has gradually begun to gain popularity, although very slowly.
"It's necessary to coordinate work, [so as] to distribute accurate information. There are websites discussing Gyumri which have written complete nonsense. Without even knowing information about this area they are spreading nonsense – we won't succeed."
Six years ago, through Levon Martirosyan's initiative, the Shirak State University opened their Department of Hospitality and Service. However, preparation guides are still not enough.
Gyumri and its brand
Telling the world about Gyumri's existence has been undertaken by Deem Communications, a marketing and PR company, which at the end of the year will study the city and its residents, then analyze the collected information and develop a brand for the city.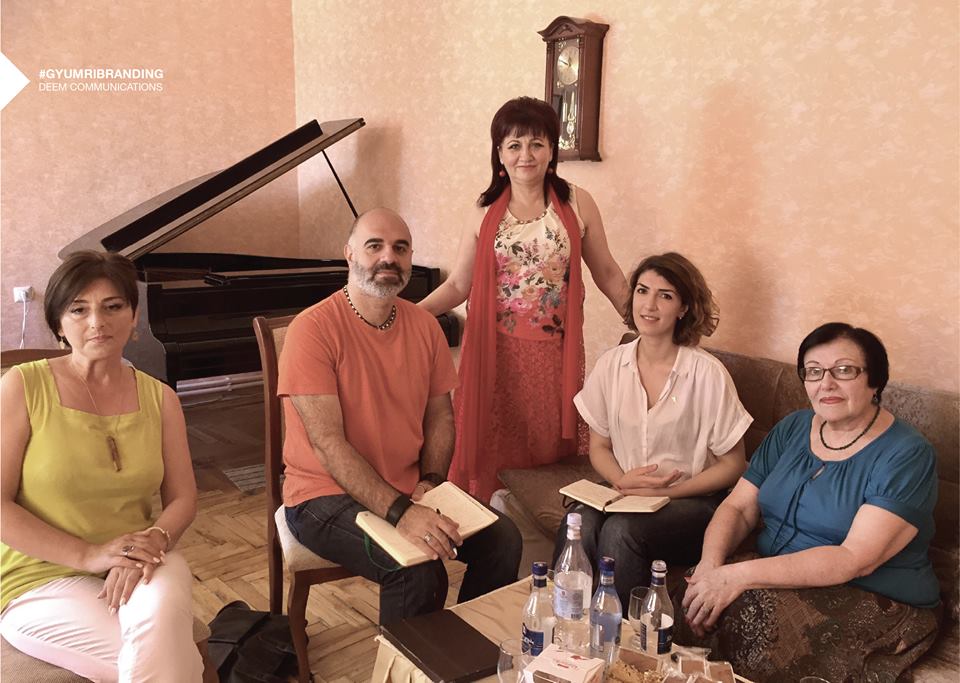 The company's creative director, Raffi Niziblian has been in love with Gyumri for a long time.
"I visited Gyumri with the Montreal dance troupe in 1990, two years after the devastating earthquake. Then we went to neighboring Spitak and Tali, and I discovered a lot for myself," said Raffi.
Later on, his impressions took shape in the form of a film dedicated to the revival of Gyumri. This year, he decided to help the city and carry out a social investment – to resolve the problem of its branding. According to preliminary estimates, the company's contribution will be about EUR 35 000.
"I've been living in Armenia for 15 years already, and we, as Armenian citizens, and an Armenian company, want to have several markets, not just one; nowadays, we only have Yerevan. We need a second and a third, cities and markets. For this, we need economic and socially stable cities. We want to help our own future – we not only intend to invest in the city, but also to view it as a business," said Raffi.
For the city's branding, the company's employees have already begun to study the city, people, homes, yards, and character. By the end of the year, the will have certainly found something that can become the symbol of the city – something unique, capable of attracting tourists.
"Gyumri is located between Tblisi and Yerevan, and could become a connection between the two cities. It seems to us that our investment will be fruitful. I see the prospects for Gyumri to become a touristic center." The Canadian entrepreneur also emphasized that after branding, the city and regional authorities, as well as the residents of Gyumri, will need to do work in order for the city to become known beyond its borders.
"Restoration of Kymari, the old city, will help a lot, but this alone is not enough. This, so to speak, is [like a computers'] hard drive, but the 'disk' part should be provided by the people of Gyumri themselves: restaurants, entertainment centers, and an attractive and clean environment," Raffi Niziblian stated.
He believes, that by 2018-2020, if desired, the city can be flourishing because there is a historical environment, and also because Gyumri is famous for its charasmatic residents, Olympic champions, and artists. The character of the local residents, their peculiar, sparkling humor, and desire to be the best in everything is well known – at least in Armenia. Now it's time to introduce themselves, and their Gyumri, to foreigners.