Guardian cats
'Chanson' – a restaurant in Baku center is a real tavern, with wooden tables, aqsaqals-ferquenters, night squabbles, conversations between customers at the neighboring tables. The visitors of this place are sort of elite, but it is different from that in the glamorous clubs. This place brings together an intelligent and, at the same time, ordinary society: journalists, ministry officials, chess players, writers, music lovers, philosophers and simply 'true Bakuvians in the tenth generation.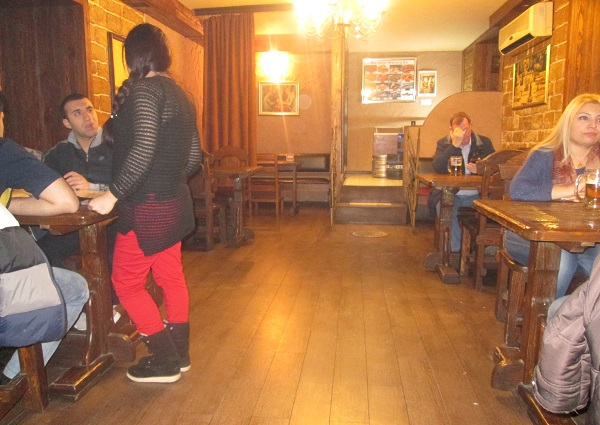 It happened so that "Chanson has always had its cat-mascot. Legendary Anfisa – a black cat, known for its incredible fertility, was the restaurant mascot for years.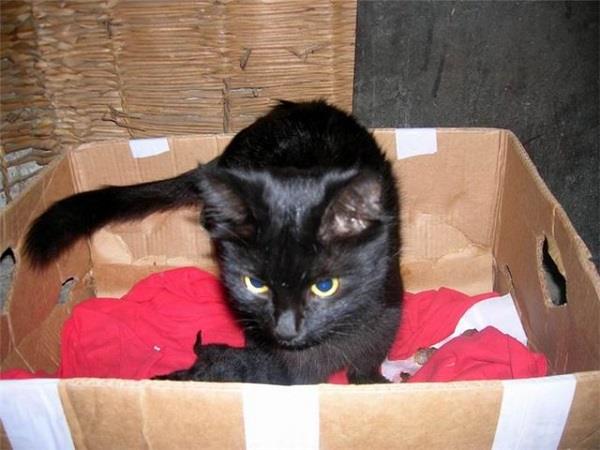 Rare archival photos of Anfisa 'at work'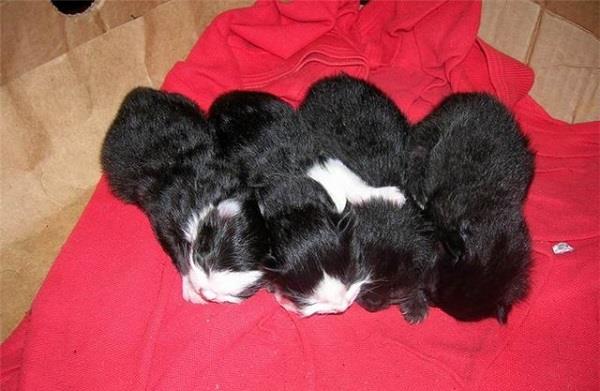 And here is the result of its righteous labor
Today, 'Chanson"s cat is very old and very white … Just a cat without any petname.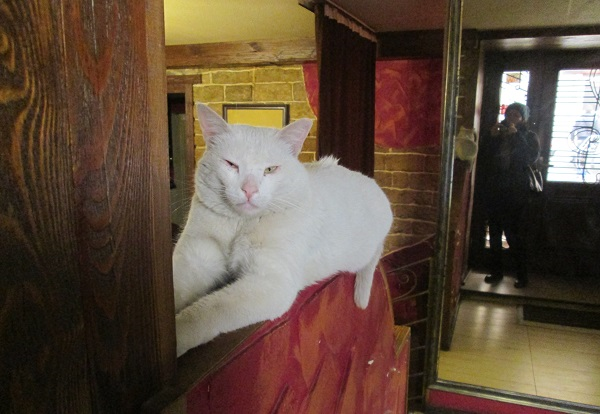 As the restaurant frequenters say, the cat has a hard lot. First it lived with foreigners, who worked in Baku on contractual basis. They kept it in luxury and it was included in every pleasure. Then the contract expired and the owners left Baku, leaving the cat too. The cat showed up in 'Chanson', apparently intuitively sensing a vacant position. Nobody here knows its real name, while renaming it seemed an excessive familiarity with respect to such a venerable elder.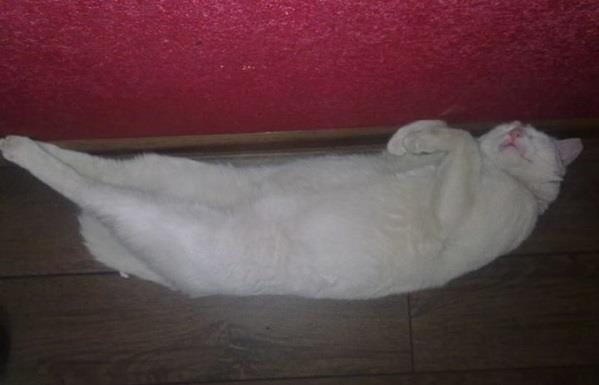 The cat never makes any unnecessary movements. It is either sitting in the sphinx pose on the elevation in front of the door, or sleeping somewhere on a chair in an awkward position, as it may seem at first glance.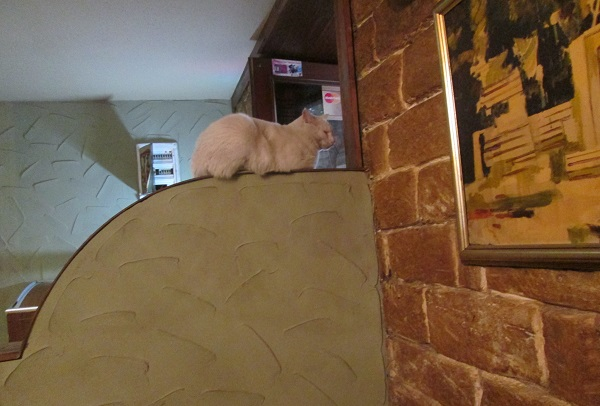 According to the personnel, the cat does not greet all clients, is does not eat all kind of food, and, in general, is living out its cat age with dignity, indulged in contemplation and sadness. It seems, it is written all over its muzzle: 'Look at this mess I got into. I wish I wouldn't see you again.' And the cat narrows its eyes.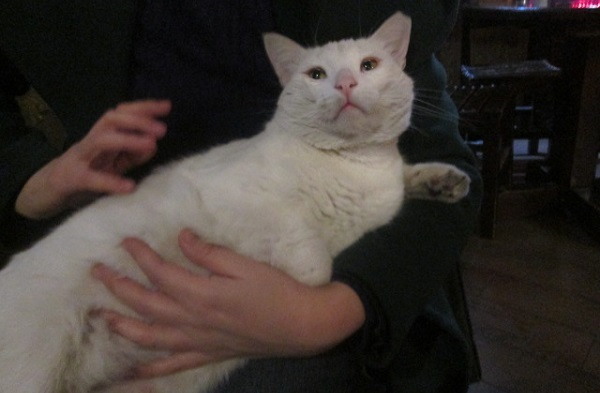 P.S. It has turned out that some of the guests call the cat 'Coke' (the other name for cocaine). It seems we don't know everything about its past.
MariVanna – the latest sensation of Baku's public catering. It is a branch of the Russian restaurants network, that has occupied an empty niche of the 'atmospheric' facilities at the meager local market. Baku elite – and this time we are talking about the glamorous public, laity representatives of the near-to-creative professions and other visitors of the private shows – go into raptures over MariVanna. The cosy atmosphere of this place – be it the waitresses' bows or lacy curtains under the dressing room ceiling – is made of precise details, none of which has been certainly 'found in the attic.' The art director's royalties have had an impact on the cake and stuffed cabbage roll prices – but it's worth loosening one's purse-strings for a dinner in a pleasant environment.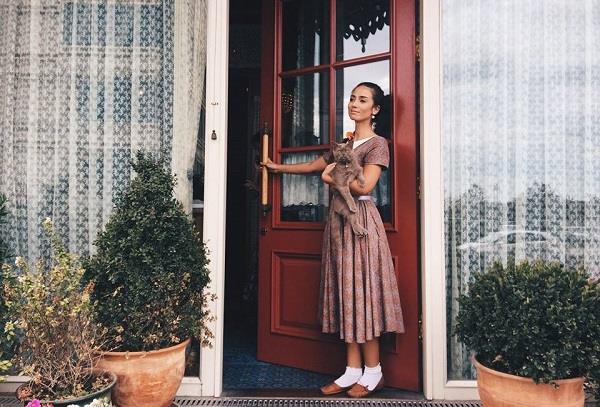 Besides, who does not want to meet Valeron? Valeron is a kind of integral part of creative concept of the 'home' restaurant. It appeared here simultaneously with its opening, about seven months ago and that time it was just a little kitten.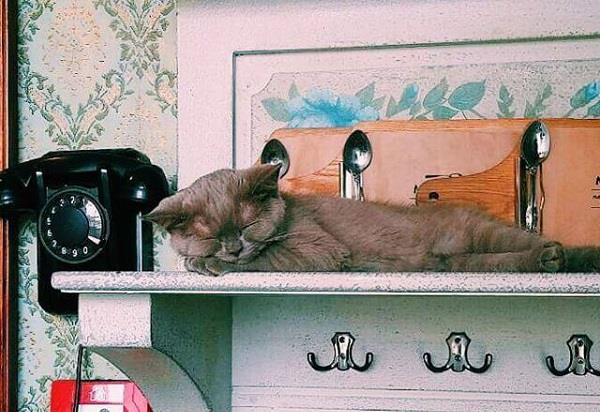 There is no photo of Valeron on MariVanna's Faceboog page, thought it is constantly referred to. There is a simple explanation to it – Valeron has its own Facebook profile.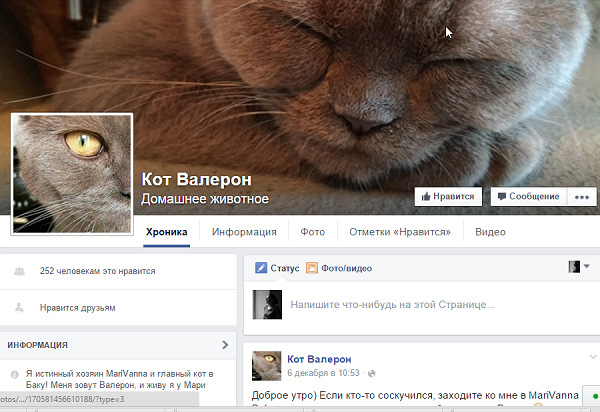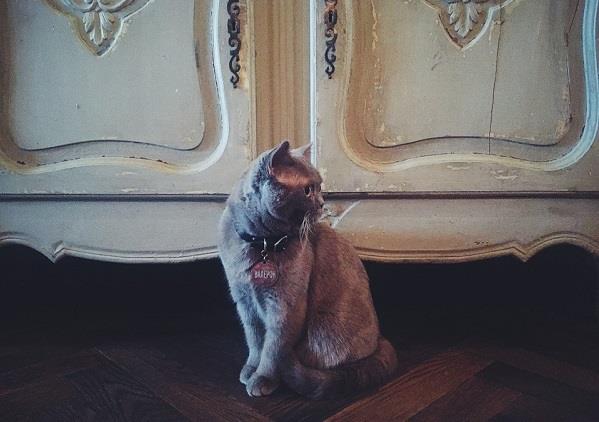 When we asked, whether Valeron would receive us, we were told: 'He is undergoing the procedures.' An impeccably polite waiter apologetically added: 'The manager has simply taken him.'
However, they finally brought the celebrity to us for a few minutes just for the sake of photo session. It allowed us to take some shots, though it was obviously discontent that it was distracted from important matters.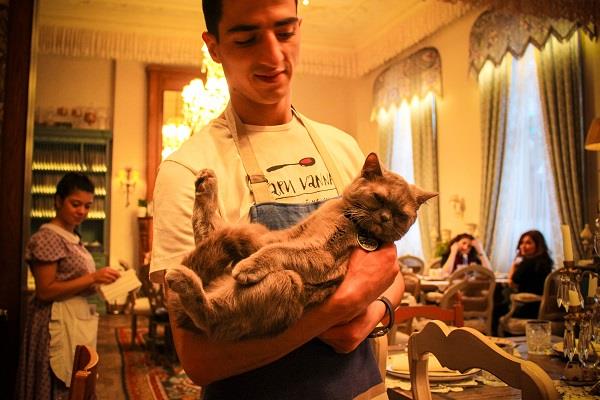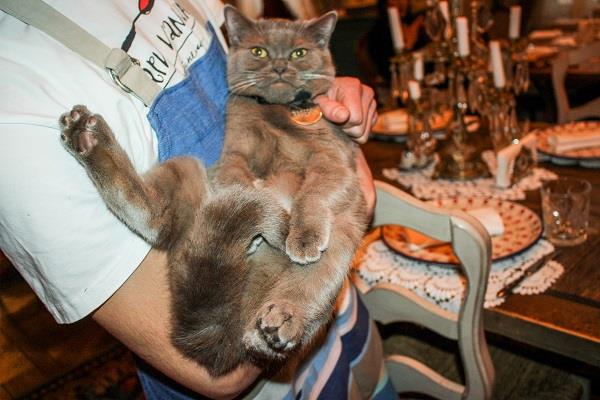 The conclusion suggests itself: cats despise people irrespective of the social status of both.