Graduation ball trends in Tskhinval
The 2016 school graduation ball was held in Tskhinval. About 400 graduates, some of them with parents, gathered at the central square.
Many city residents came just to enjoy a colorful show. And they were not disappointed.
Fashion
Unlike previous years, when female graduates preferred long white dresses which made the graduation ball resemble a brides' parade, this time they looked like they were in a real beauty contest.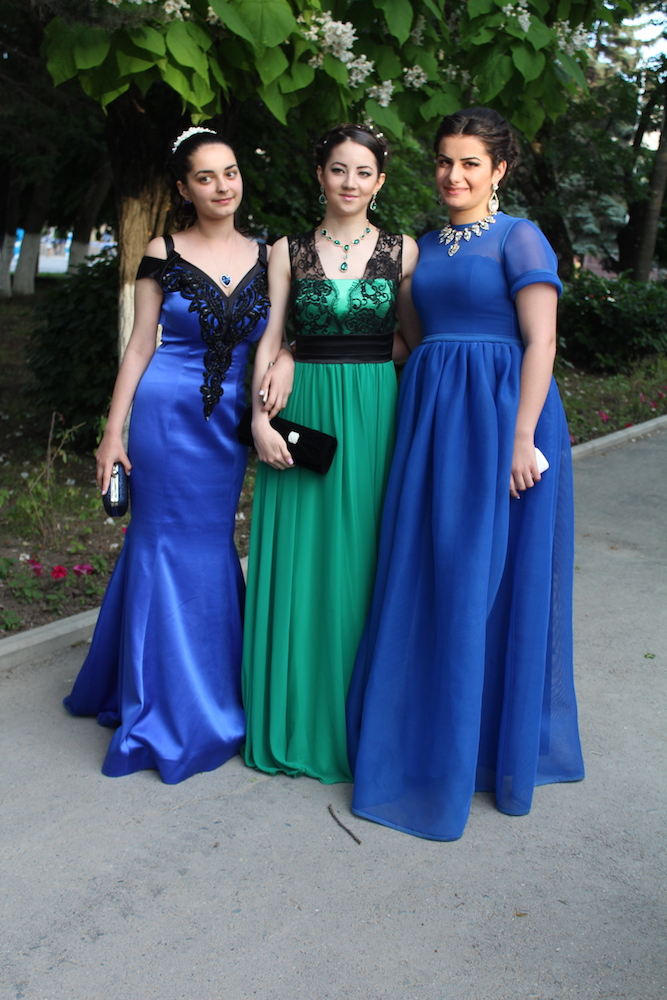 Degrees of being revealing
Almost all of the female graduates were wearing floor-length dresses; only a few of the young ladies had chosen short dresses for the graduation ball. Those who had dresses with open arms and backs could be counted on the fingers of one hand (exactly five).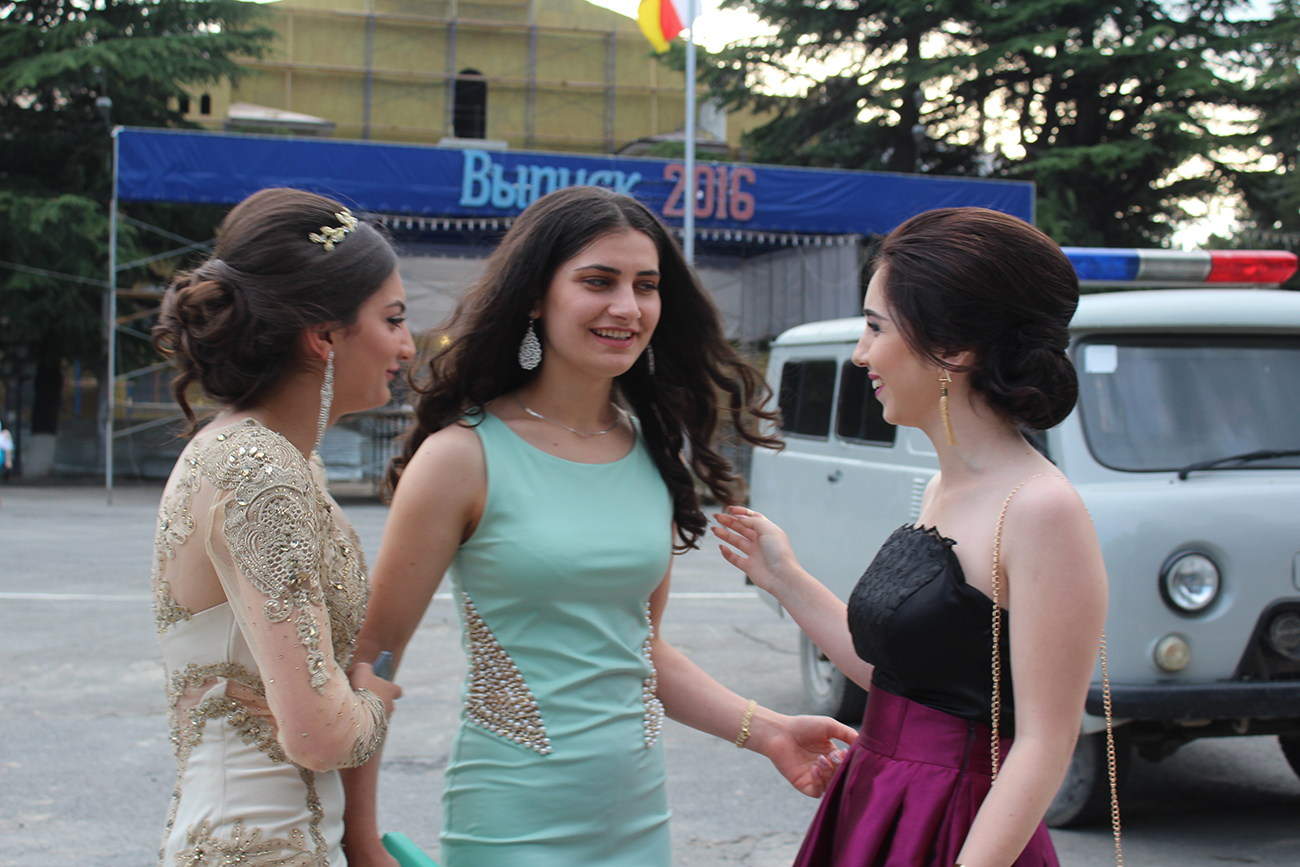 The spectrum of colours
Red turned out to be the undisputed leader this year. The overwhelming majority of graduation ball participants gave donned this colour.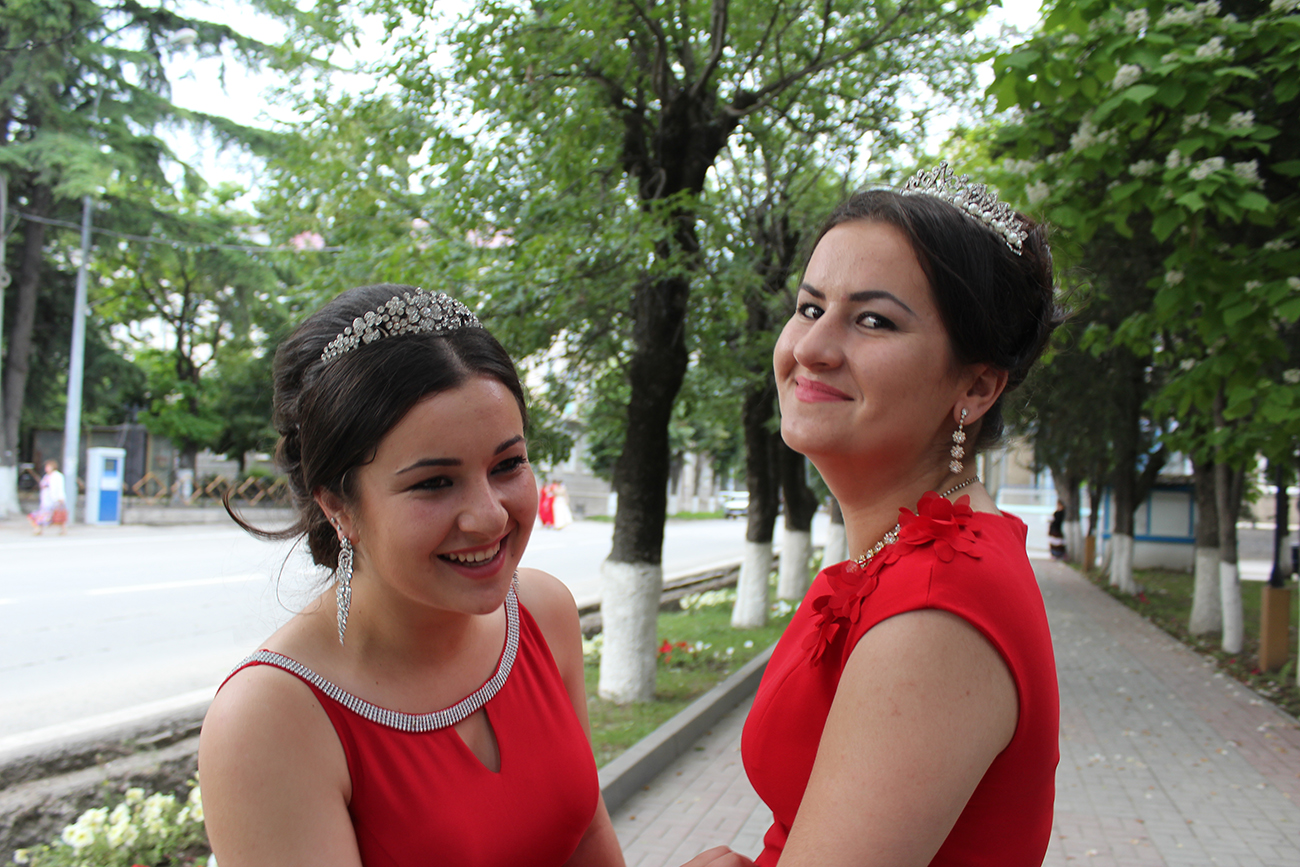 Some graduates said that in choosing a dress they refrain from wearing their favorite color – blue, green, beige.
However, many admit that the decisive factor is still how well a dress fits and accentuates one's figure. For that reason, some girls had to buy black dresses, even though the event called for more bright colors.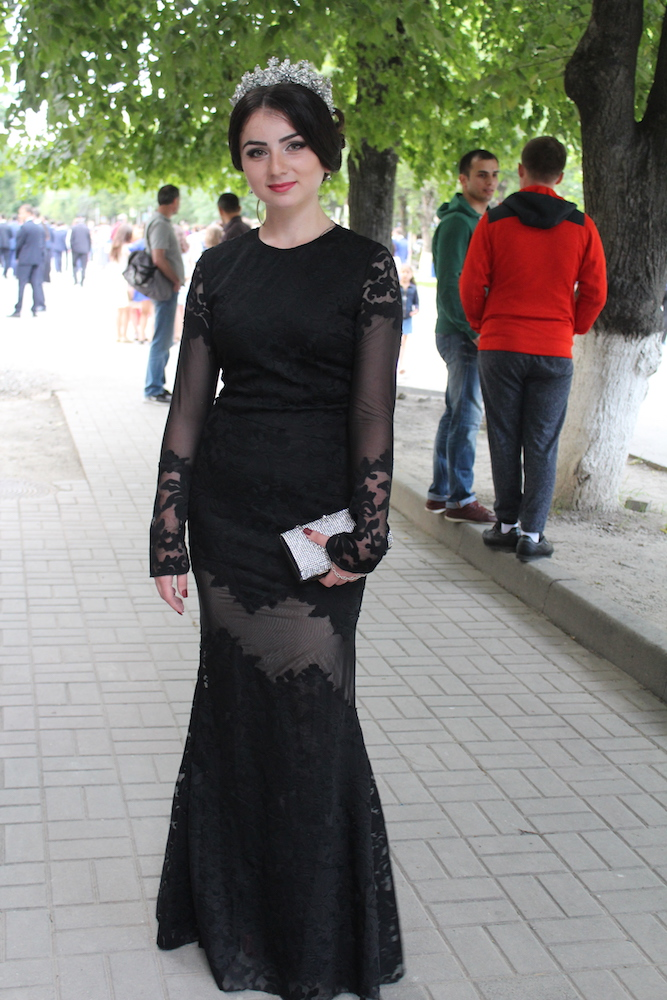 Hairstyles
Curls or hair buns are in style this season. Both of these styles require long hair. Though, this was not a big problem for South Ossetian graduates. Many of them attend the Ossetian dance classes, where long hair is a necessary feature.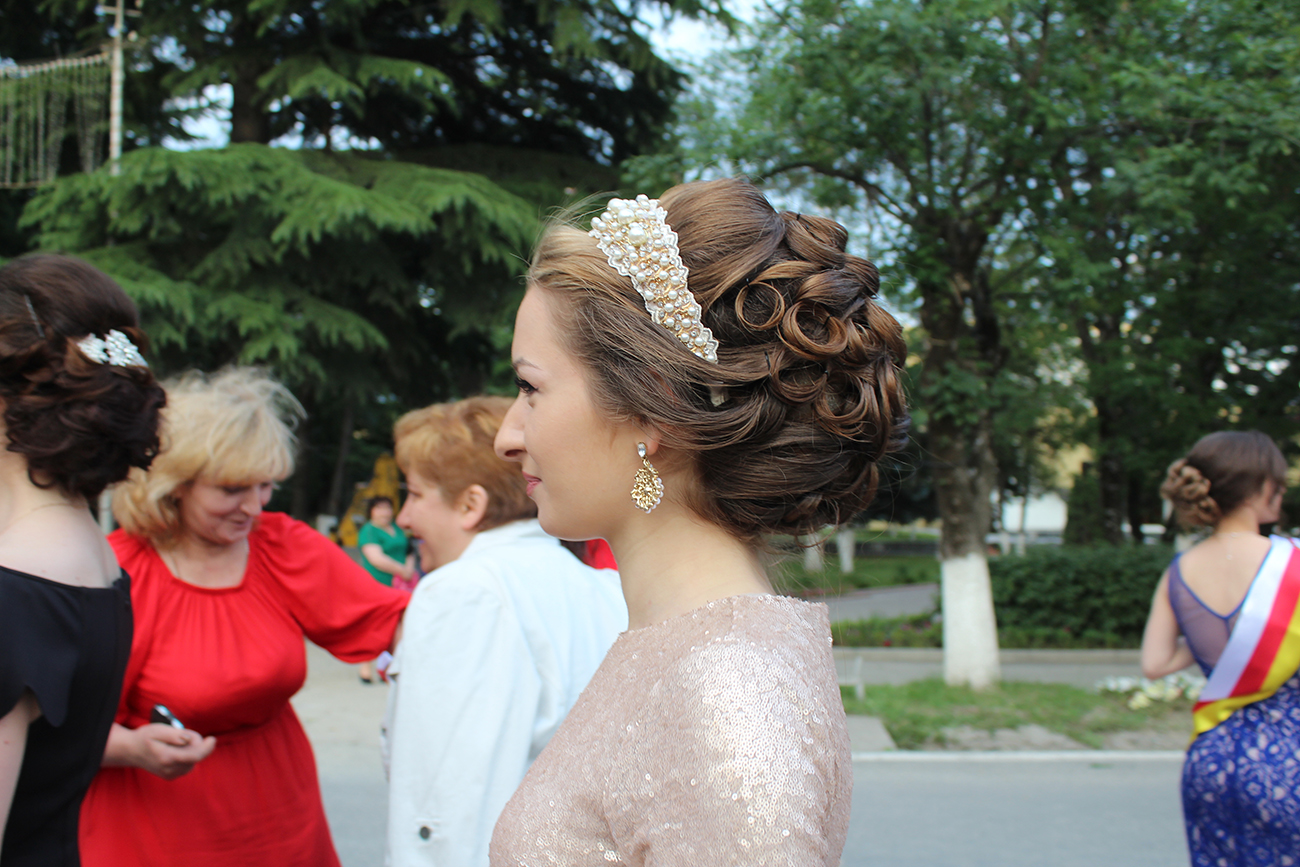 Accessories
Virtually all of the female graduates in Tskhinval chose to wear tiaras, elongated pendant earrings and 'clutch' bags.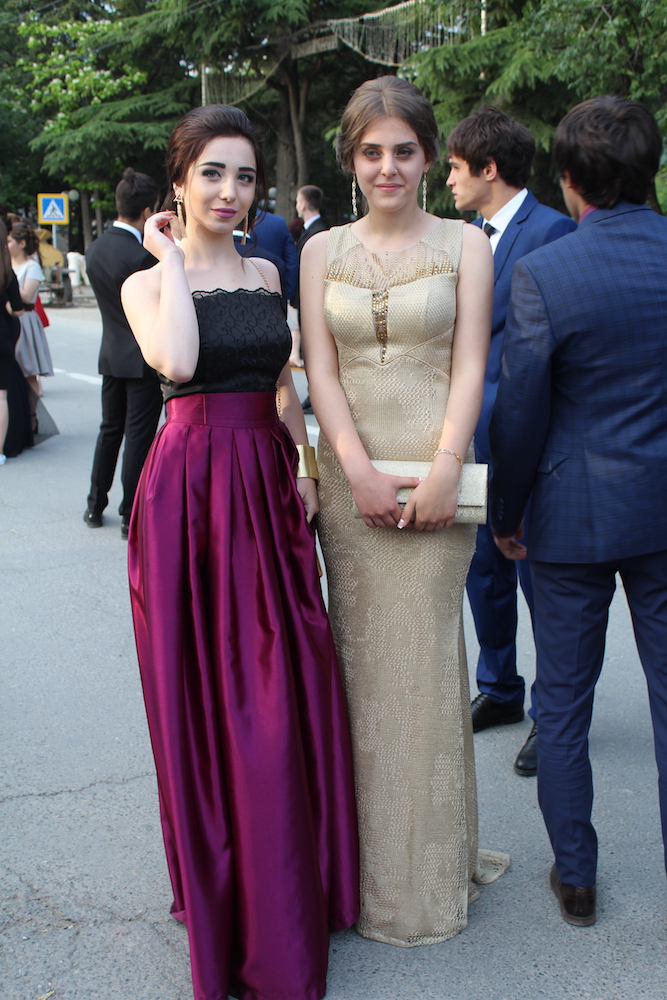 This was in addition to the flowers in their hair and the bracelets on their arms.
Young men's selections
Most of the young men present opted for European suits and ties for the graduation ball. Only a few of them dared to wear a bow tie. Conservative colors, black and dark blue, stood out, whereas bright color suits were obviously in the minority.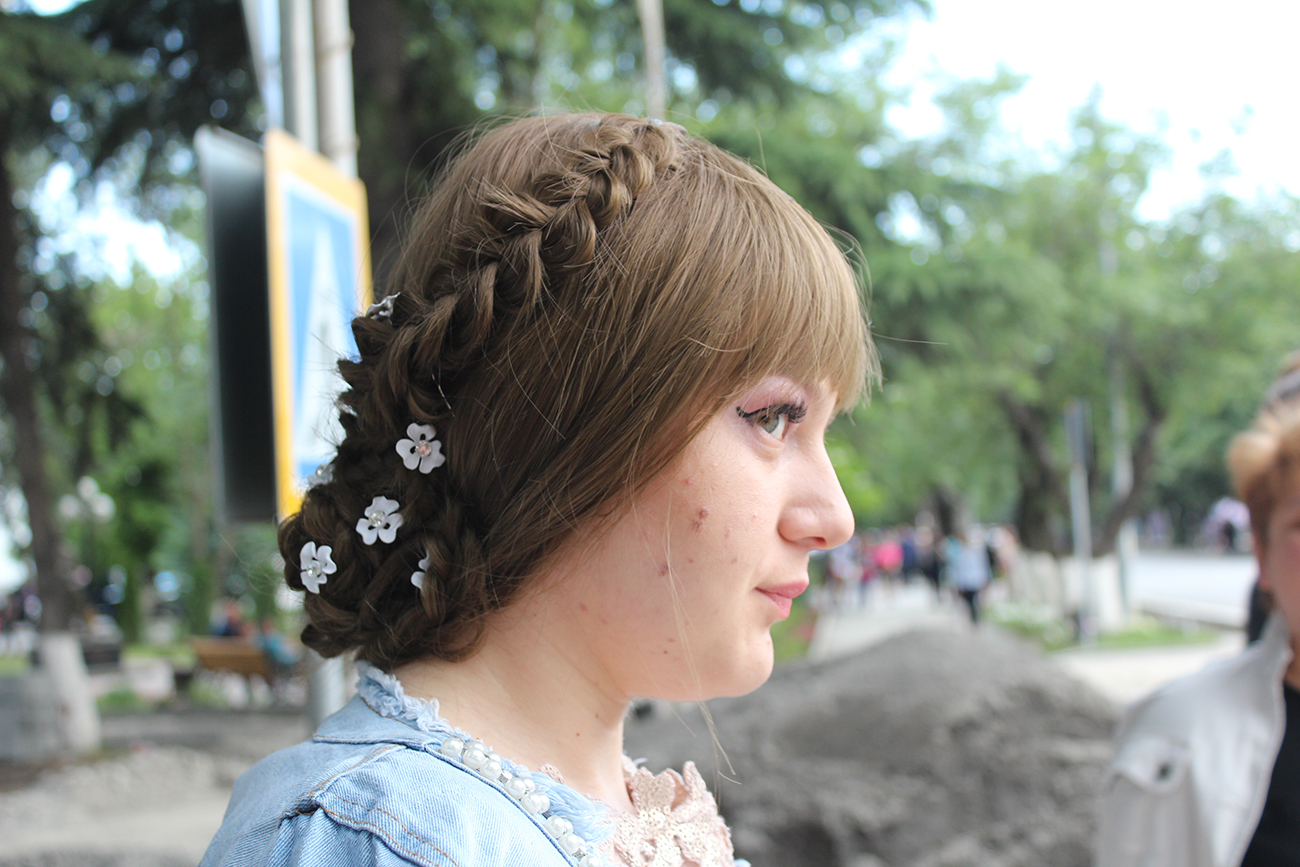 Costs
Nina Chochiev, one of the graduate's mother states, "As far as I know from the parents of my son's classmates, it is quite expensive to buy a dress for a girl for the graduation ball. Everything is bought in Vladikavkaz, since there is a better selection there.
Dress prices vary from 8,000 to 20,000 RUB [$120-300 US], shoes cost 4,000-5,000 RUB [about US$80], not to mention the jewelry they need.
It costs 1,500-2,000 RUB [about US$30] to style one's hair for the ball in Tskhinvali.
I have a son and it's easier for me. We were in luck when choosing a suit. He wanted something extraordinary. Long before the graduation, like most of the parents, we went to Vladikavkaz for shopping. We the last golden-color suit with a tone of brown. We bargained the price down to 8,000 RUB [about $120 US]. His shoes cost 4,000 RUB [about $60 US] and his shirt cost 2,500 RUB [about $40 US]."
• 489 graduates received their diplomas in South Ossetia this year. 368 of them graduated from urban schools, whereas 121, from district schools.
• The number of graduates this year was by 14 more when compared to the number of graduates in 2015.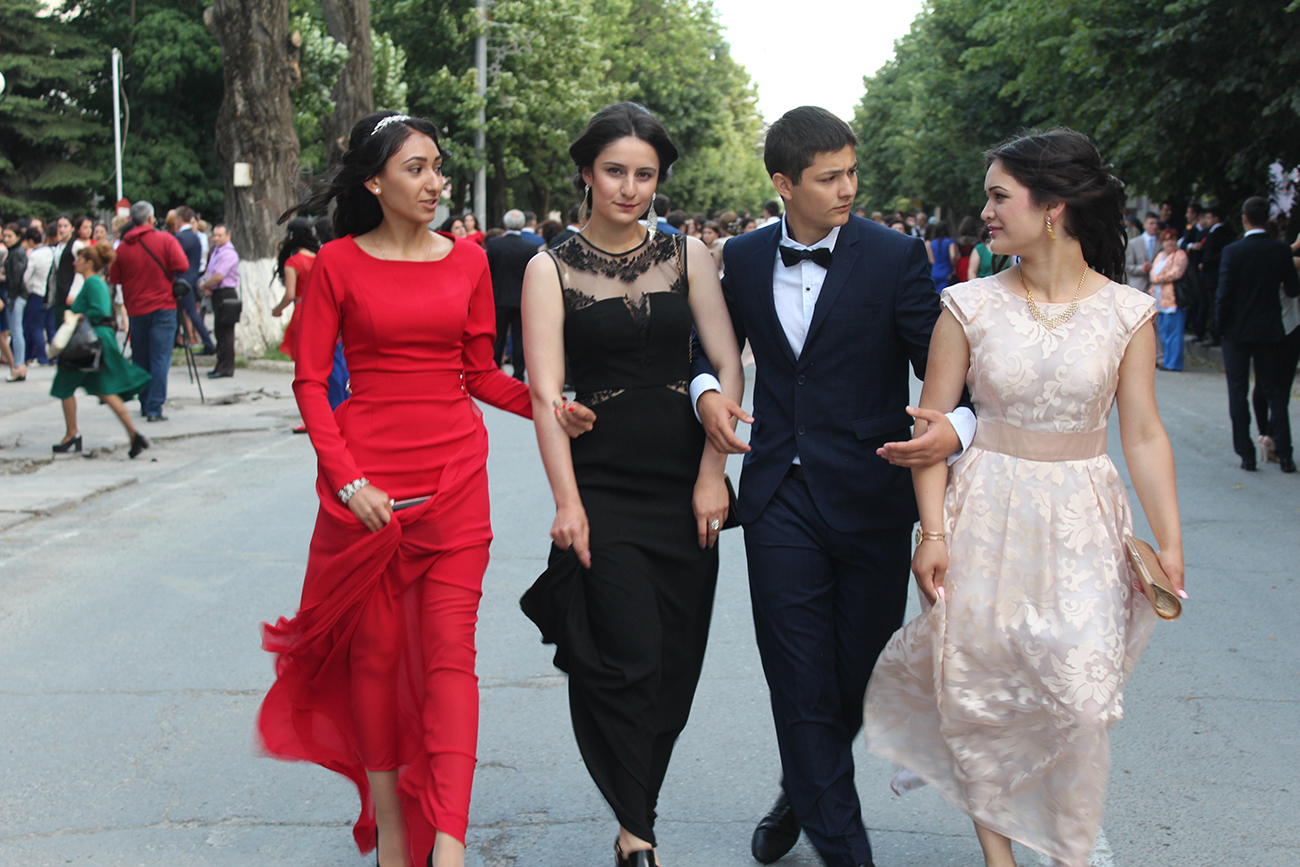 The opinions expressed in the article convey the author's terminology and views and do not necessarily reflect the position of the editorial staff.
Published: 22.06.2016