"Give me wings". Tatever
In Goris, local people are no longer surprised when they hear English speech. At least, they've come to take the question «Do you speak English?» for granted, and even those who don't speak English understand, when they hear it, that the asker wants to be given the direction to a hotel, a restaurant or some popular local sight.
It is with this question that a young Chinese woman approached me, wondering how she could get to Tatev [a village half an hour's drive from Goris]. "Finally, I am going to see the world's longest cableway today! the woman enthused, as she flourished her travel guide. And just as I was going to instruct her on how she could conveniently reach the destination, she jumped into a taxi that was, opportunely, passing by and got frisked away. Though, in the opposite direction! I hope she did make it to Tatev in the end and enjoyed the Tatever cableway.
'Tatever' means 'give me wings' in Armenian. The aerial cableway project was meant 'to give wings' to one whole region in Armenia – Syunik, by attracting tourists and thus providing an additional source of income for the local population. The region is quite an attraction indeed, with its spectacular mountain scenery and crystal clear air. But these come with harsh climate and poor roads. So, the road through the Vorotan Gorge is a mere 13 kilometers, but it takes one a whole 40 minutes to travel it. And with all the twists, turns and bumps, it is a quite rough journey.
Things have been changing, though, thanks to the cableway. Stretching over a mightily picturesque terrain between the villages of Alidzor and Tatev, it is not your ordinary cableway: it measures 5752 meters in length, a fact that has landed it in the Guinness Book as the world's longest aerial cableway. The ride takes 12 minutes.
What does it give to the locals?
Home to many architectural monuments, the region holds potential for tourism development, but until recently the local population had only agriculture to rely on for their incomes. Only after the cableway was opened and tourists started to flock in the region did the locals get other sources of earning a living.
Today, 49 residents Goris and areas surrounding the town have been employed at the 'Tatever' cableway. "Of course, we give preference to locals when we hire, said 'Tatever' director Vahe Bagdassaryan.
The salaries they receive may be considered quite decent, given that they are higher than the national average.
The cableway's passenger turnover is one measure of the region's attractiveness as a tourism destination. In the course of three months in 2010, the year it was opened, 'Tatever' served nine thousand passengers; the number hit 100 thousand in 2014, and as of the end of this August over 75 thousand have used the cableway.
Tatev villagers have taken heart from the positive dynamics and built 15 guesthouses to cater to tourists.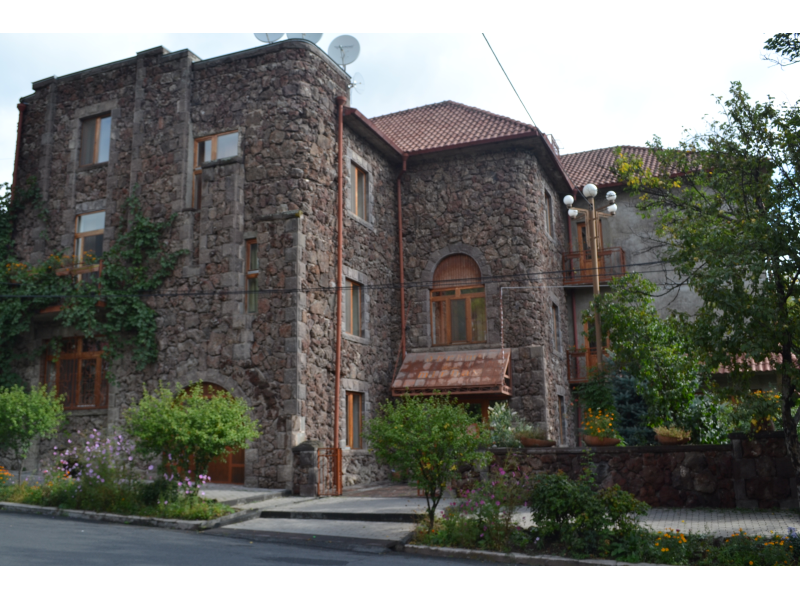 What else needs to be done?
Unfortunately, the guesthouses have not enjoyed steady occupancy rates, which is to say 'Tatever' has not, after all, 'given wings' to the local small business. But it has, unquestionably, stimulated the local folk's gumption and diligence.
Saro Martirossyan's family owns a guesthouse and a juke joint. Either generates an income, but they don't amount to much.
Saro said the earnings from the businesses alone made for an insufficient livelihood. "My family's sustenance comes, mostly, from bees – we've got 200 beehives. The honey they yield, now we can sell it to tourists as well, he said.
Another resident of Tatev, Norvard Movsyssyan, runs a juke too. "When tourists come here to have a dinner, I suggest that they buy the confitures I've made myself or the herbs I've gathered and dried, she said. "When a family does something beyond trudging away in their kitchen garden – for example, something like what I do – it will certainly pay off. 
"The problem is that the majority of tourists who come to Tatev only stay here for [a few hours], they don't stay overnight, said director of a local hotel Shagen Zeituntsyan. "We need new projects that would keep tourists here for longer than a day. This would do good to everybody here. But, regrettably, there are no such projects as yet.
Locals believe, quite reasonably, that the cableway alone is not enough to ensure prosperity for the region. For starters, they say, the roads connecting the region's eight communities should be repaired.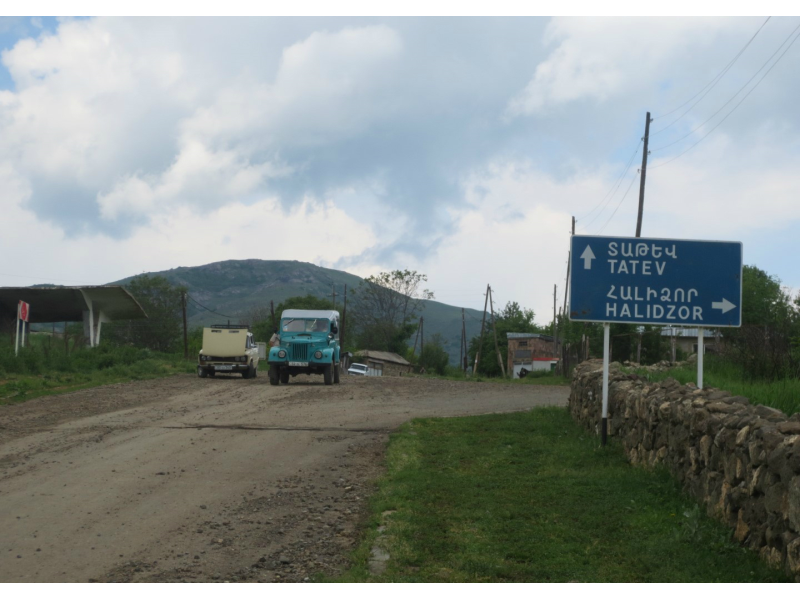 "Everybody's been talking about the need to develop the region, but what have they actually done to develop it? said Marat Gerassimyan, head of the community of Alidzor. "Nothing of real value is being done, except that the village school has been repaired.
In Goris, it will cost you about 12,000 drams [25USD] to stay overnight in a hotel, and twice as little in a hostel. Two meals in a local diner will come to around 5,000 drams [10 dollars]. The cableway will charge you 3,500 drams [a little over 7 dollars] for a ride to the ancient Tatev monastery. A round-trip fare is 5,000 drams. One day's rest in the village of Tatev will touch your for 12,000 drams [about 25 US], including 6,000 dollars for a hostel bed and the same sum for meals.
Published: 04.08.2016